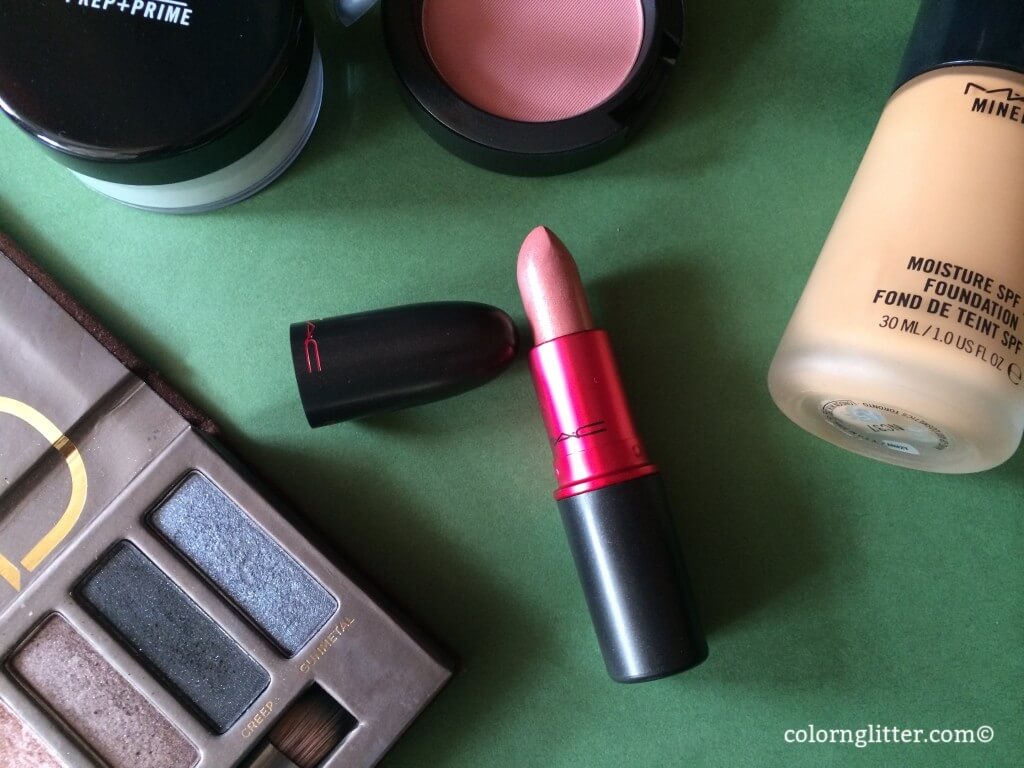 When I come across a great everyday lipstick, I love writing about it because I know that's what women like to wear most often. I've been wanting to share my current favorite everyday lipstick with you – MAC Viva Glam V! This is such a gorgeous neutral lipstick! I am totally in love with it. It is a pinkish beige shade with gold shimmer.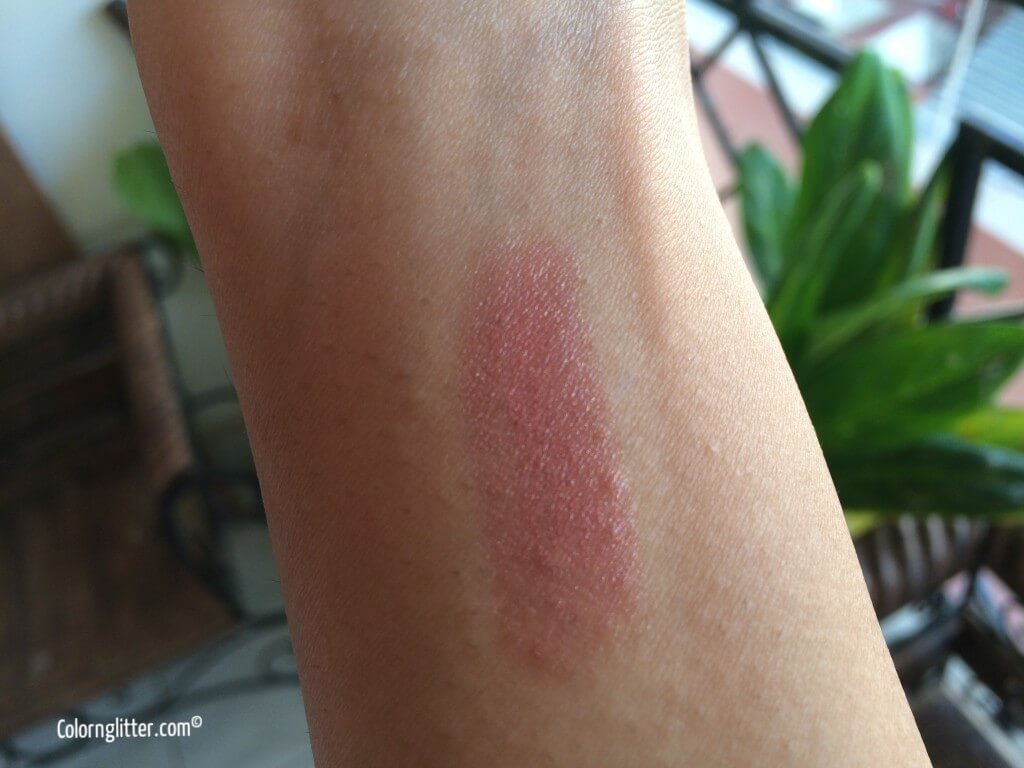 Though it is a "Your Lips But Better" kind of a natural looking lipstick, it subtly adds that extra little spark to the look – whether it is smoky eyes with neutral lips or just a mascara, blush and lipstick kind of a simple look. You can wear it anywhere, anytime – be it work, a date, wedding or just an evening out with friends. I love having such lipsticks in my collection so that on days when I don't have time to think about which lipstick to wear, I can confidently pick up one that I know will look good no matter what the occasion. This is certainly a lipstick that can live in your handbag so that it can come to your rescue any time you want it to! Viva Glam V is one of the few lipsticks that I can confidently recommend to one and all.
This shade is somewhat sheer, so it will look different on each one based on the lip color. Nonetheless, it is a shade that is bound to look good on anyone who wears it.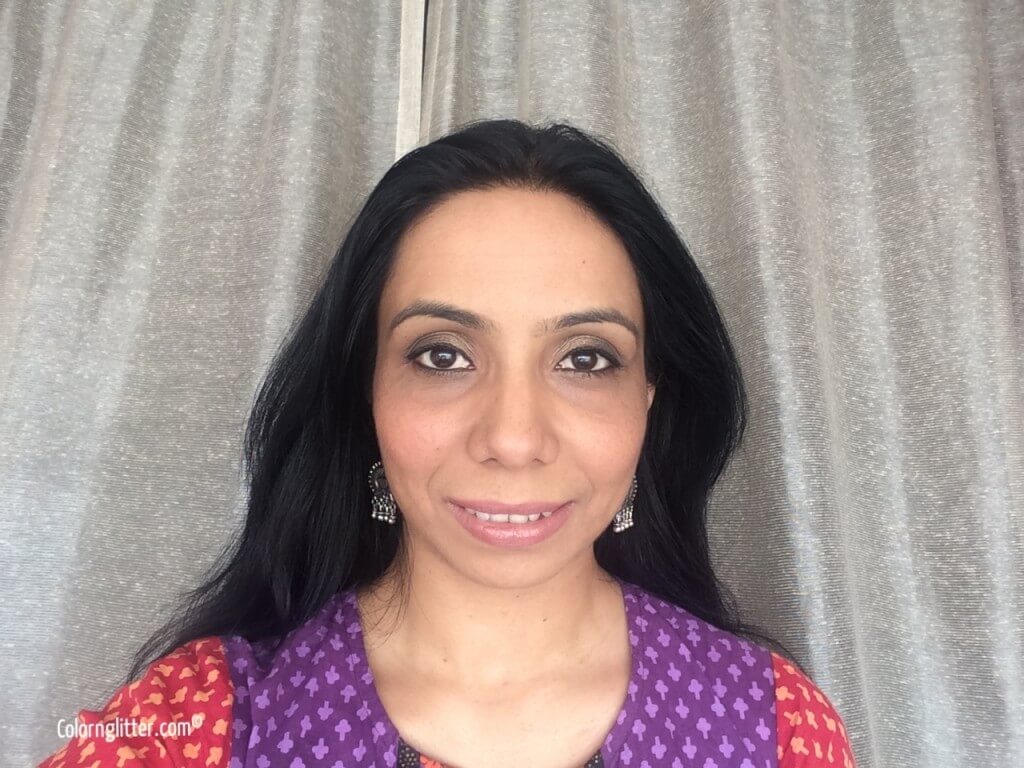 The formula is lustre – It is quite moisturizing. On me this lipstick lasts for about 3 hours. One thing to watch out for – it does leave behind some subtle gold shimmer on the lips after it wears away.
It is a Viva Glam lipstick, so 100% of the proceeds from this lipstick go to the MAC AIDS fund. So that's an added plus. Feels good that my obsession for lipsticks is in some way doing good for the society.
Yays!
Gorgeous neutral lipstick that is bound to look good on a wide spectrum of skin tones.
Very versatile. You can wear it for a day time look or for an evening look. You can wear it to work or for a casual outing with friends.
The formula feels comfortable on the lips and is moderately moisturizing
Nays!
Not really a "nay" for me because I don't mind shimmer but for those who detest shimmer – this one has a generous dose of gold shimmer in it.