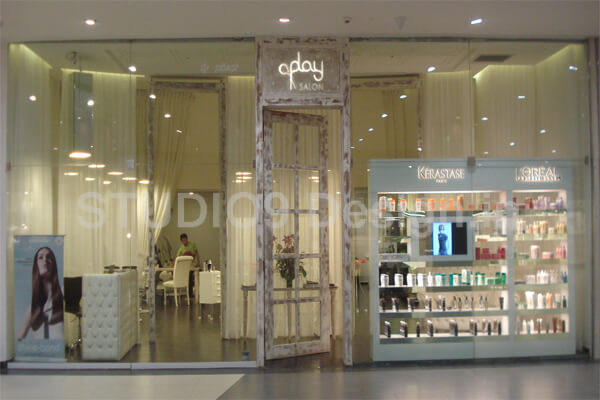 Like most women, I am constantly on the lookout for the perfect salon with well trained staff and skilled hair dressers who can personalize hair cuts for me. There are many spas and salons to choose from however another important criteria is the budget. Now that adds the real twist – so far whenever I have written about some wonderful cuts/ hair styling experiences I have had, I have usually not focused on the aspect of cost. However, this time I am thrilled that I have discovered a salon which offers all that one can ask for in terms of skill and more – the perfect ambience. And that too at a reasonable cost.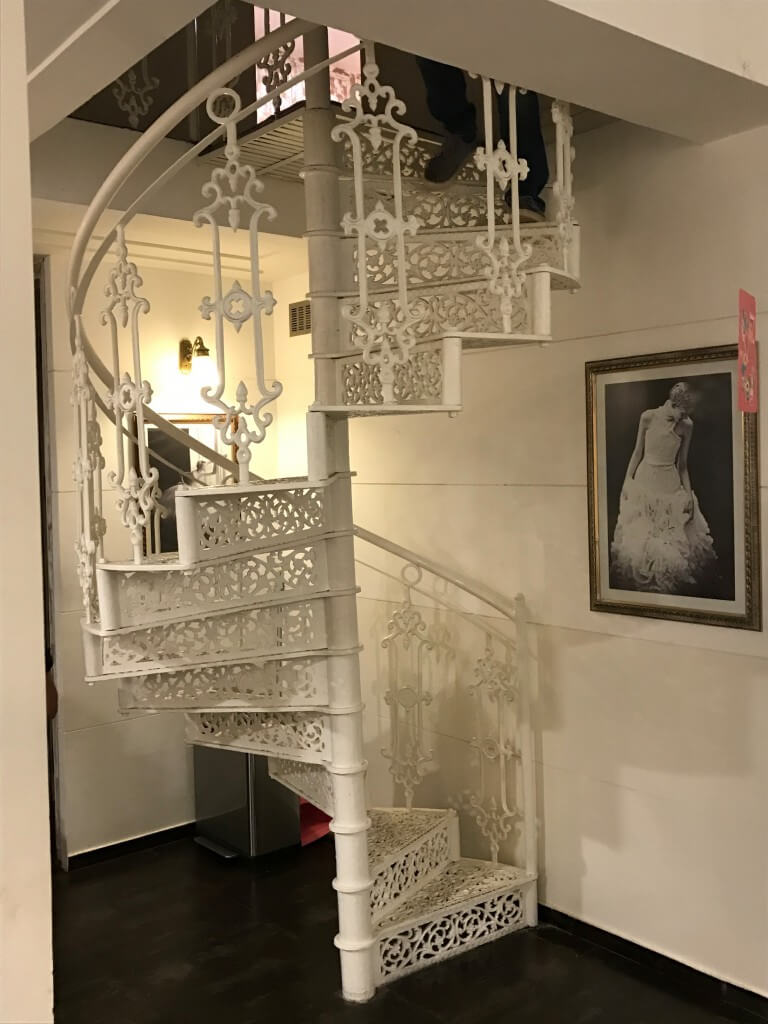 So a couple of months back – I visited Play Salon. It was recommended by a very dear friend of mine. As I entered the salon – the tasteful décor just took my breath away. The classy décor made me wonder if the services would fit my current budget but when I saw the menu, I was pleasantly surprised! The services were reasonably priced. Without an exaggeration, the manicure and pedicure I got that day were the best – even though I opted for the most basic versions. In fact the next day I met a friend who loved how well my nails were done. The staff is extremely friendly and customer centric. I had my 3 year old daughter with me because it was a weekend and I had no body to baby sit. The staff were very affectionate towards her – something I deeply appreciate.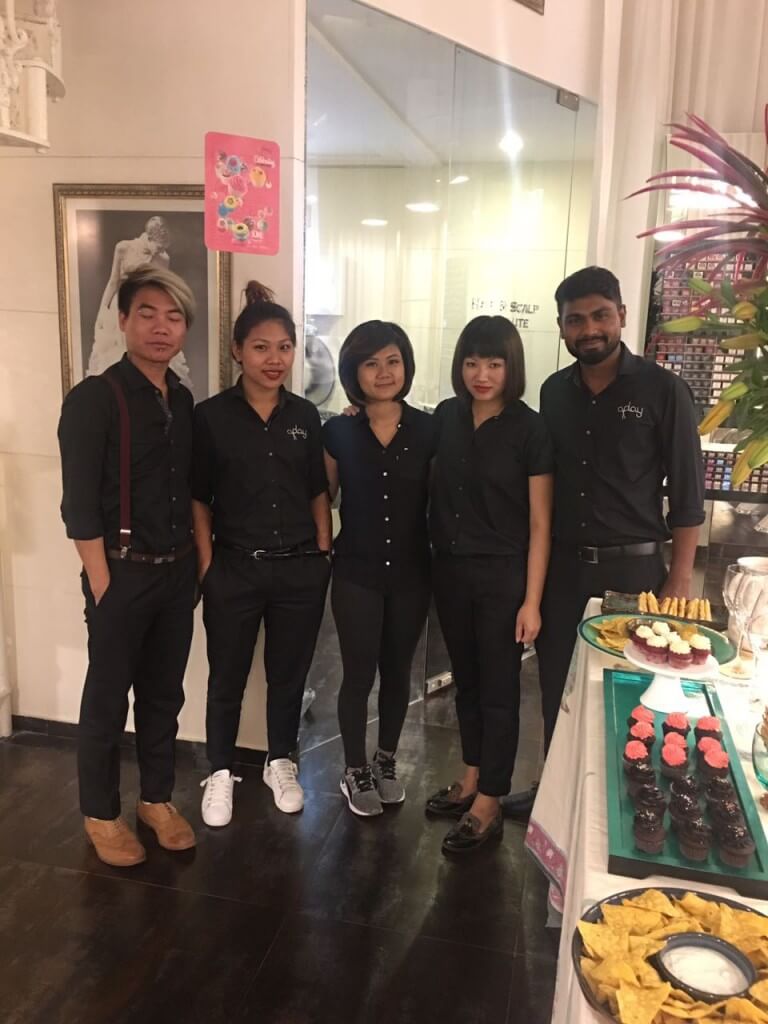 After my first visit I literally fell in love with Play and now I have become a regular at Play.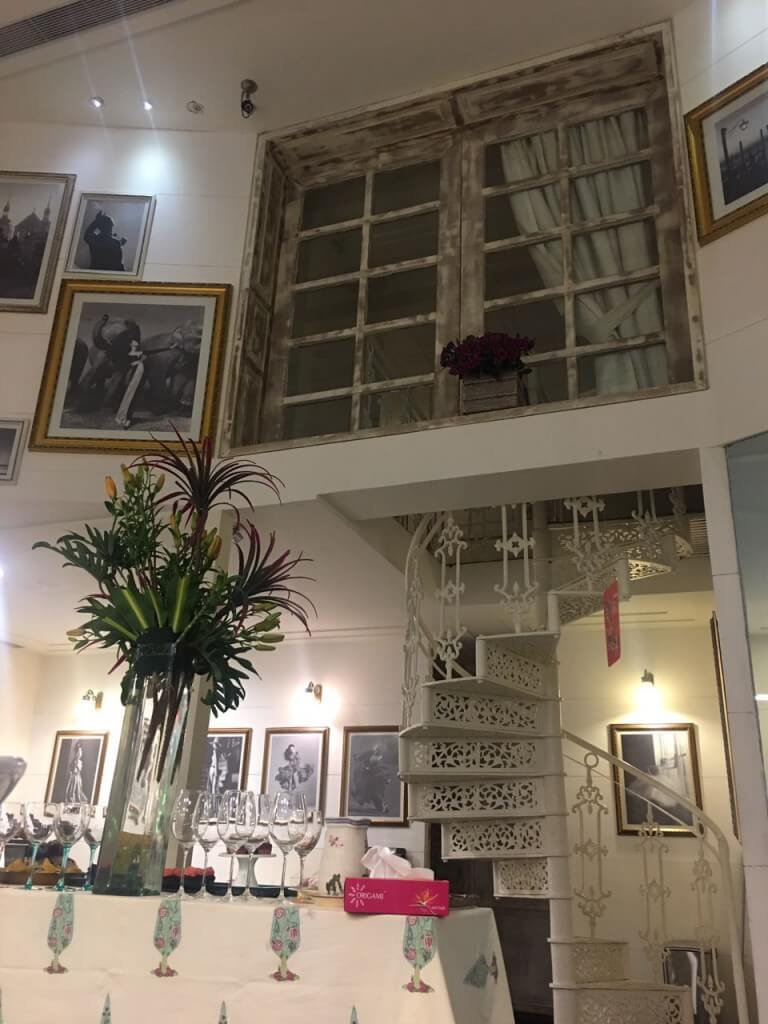 During one of my visits, the owner Neeru happened to be at the salon and I got an opportunity to meet her. Meeting Neeru explained the classy décor. Neeru is grace and elegance personified. Because of my Image Consulting background, I love looking at how passionate entrepreneurs put in thought and love into each aspect of their brand. Such brands truly blossom because they are so authentic and original. Play is a shining example of this phenomenon. Neeru's persona and charm shine through each and every aspect of the salon. That's what makes Play unique. She is passionate about her work and it is very evident that she has set up Play with a lot of love. Neeru's subject matter expertise also sets Play apart from the rest of the salons. Neeru is one of India's leading creative hairdressers. She has nearly two decades of experience in hairdressing. She is the winner of the prestigious L'Oreal Color Trophy. Neeru has also had wonderful international exposure – she has perfected her craft at Tony & Guy and Saks UK.
Got some pictures – Neeru in action 🙂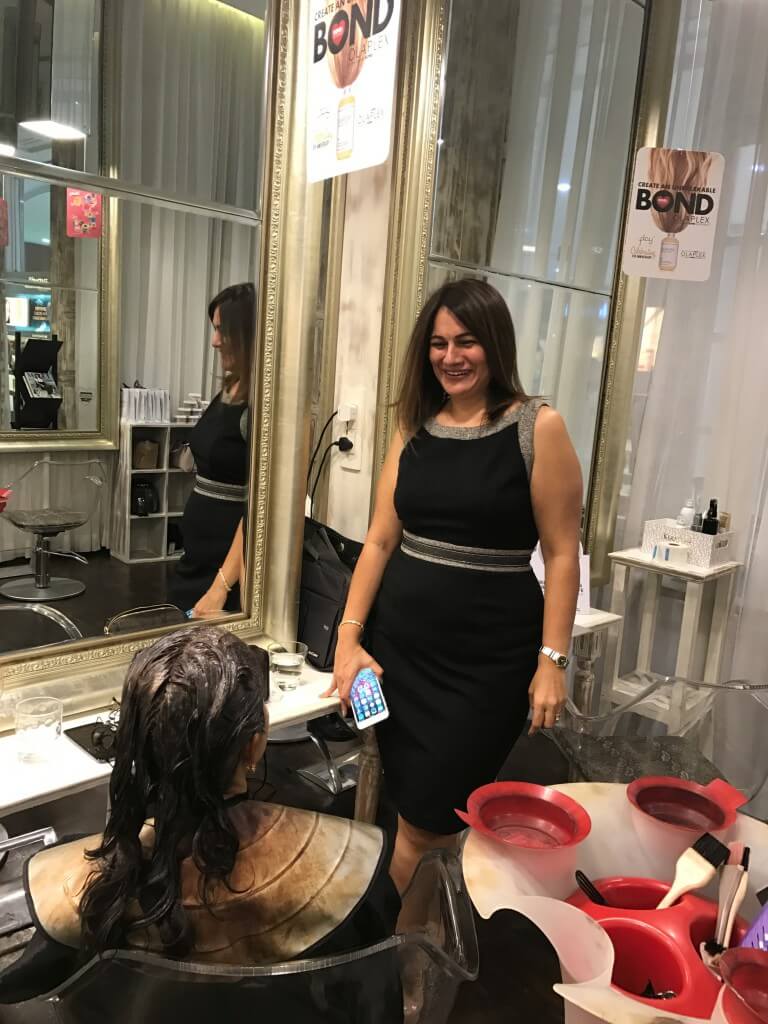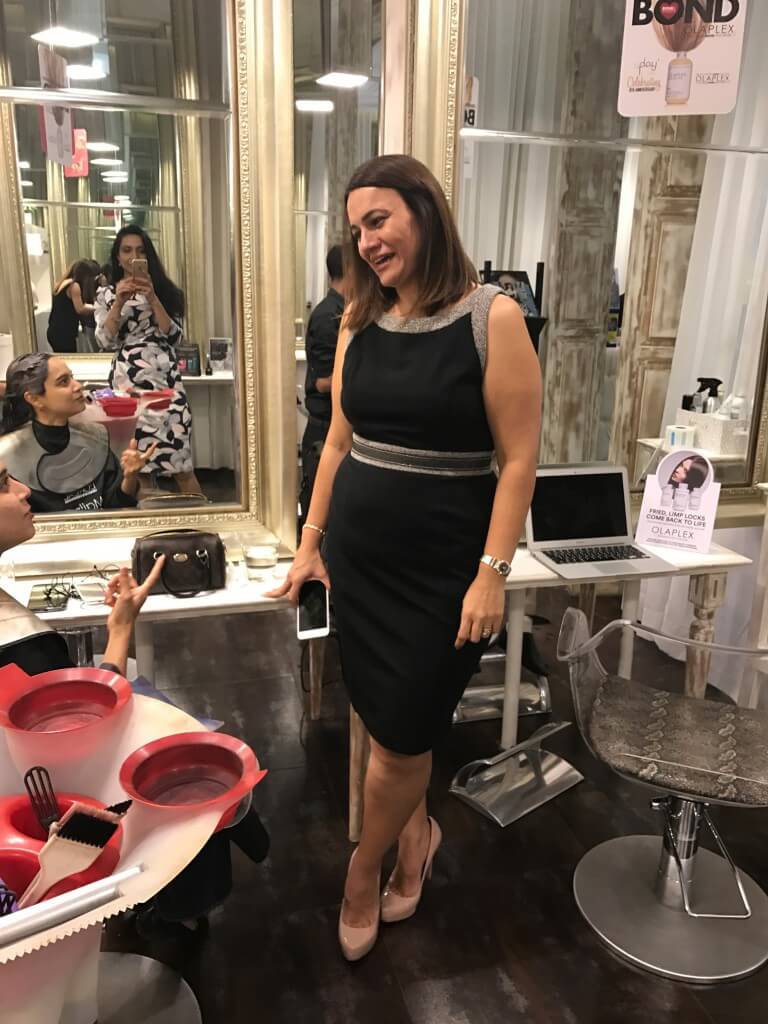 During a span of 11 years, Neeru has established Play as a brand in the area of hairstyling and beauty. What's unique is that Play has partnered with L'Oreal and created an academy of their own too! The academy trains aspiring hairdressers and makeup artists. I haven't tried makeup at Play yet, but I got a new haircut! A lovely hairdresser called Rhea worked her magic.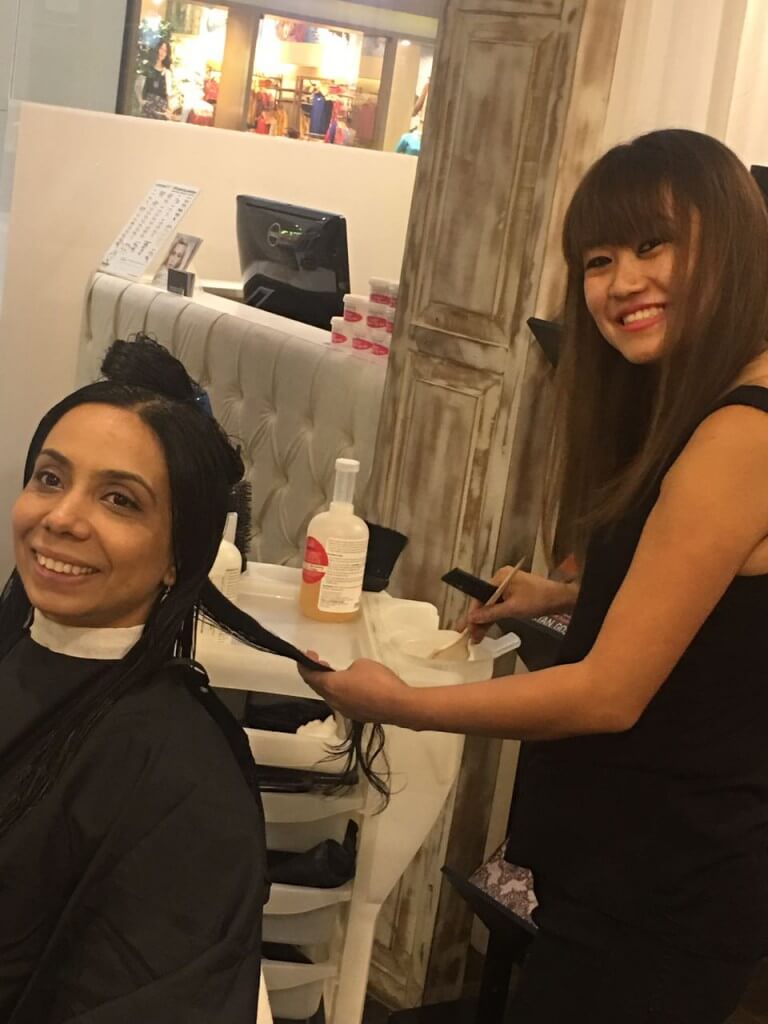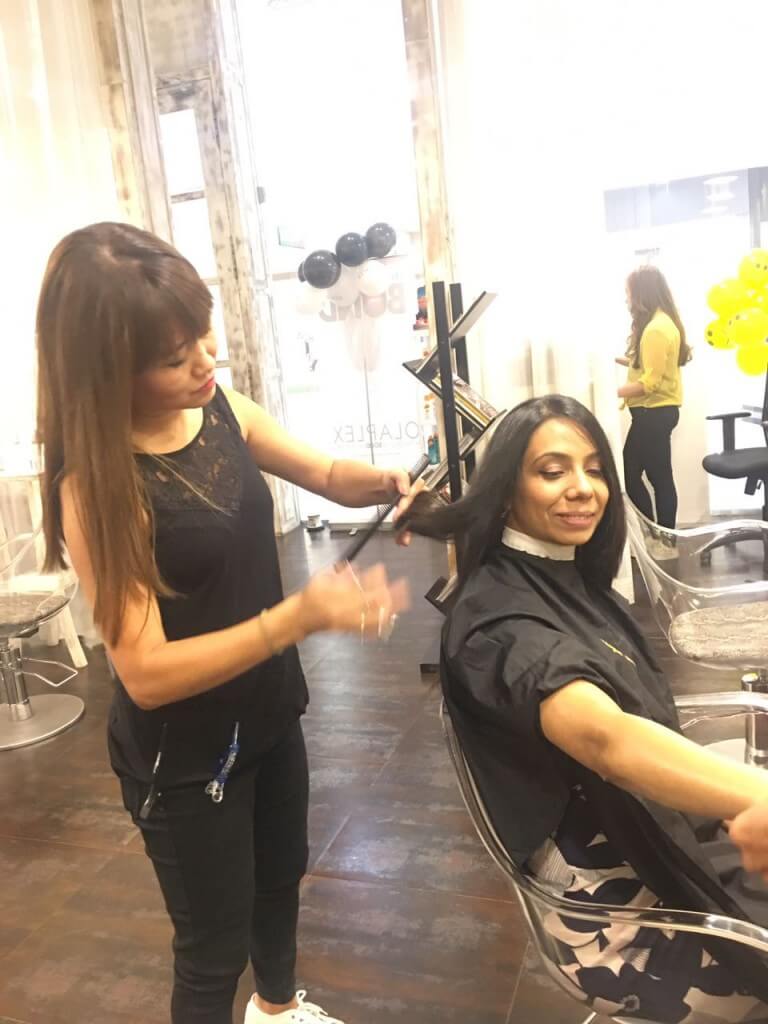 When I got back home, my husband and my sister said, this was my best haircut ever! I have washed my hair after the hair cut, haven't blow dried but my hair still looks great – that according to me is the true litmus test of a haircut 🙂 .
Rhea has a very good sense of the dynamics between face shape and hair styles – that really helped me get a haircut which works for me. I would highly recommend Rhea if you are looking for a change in hairstyle.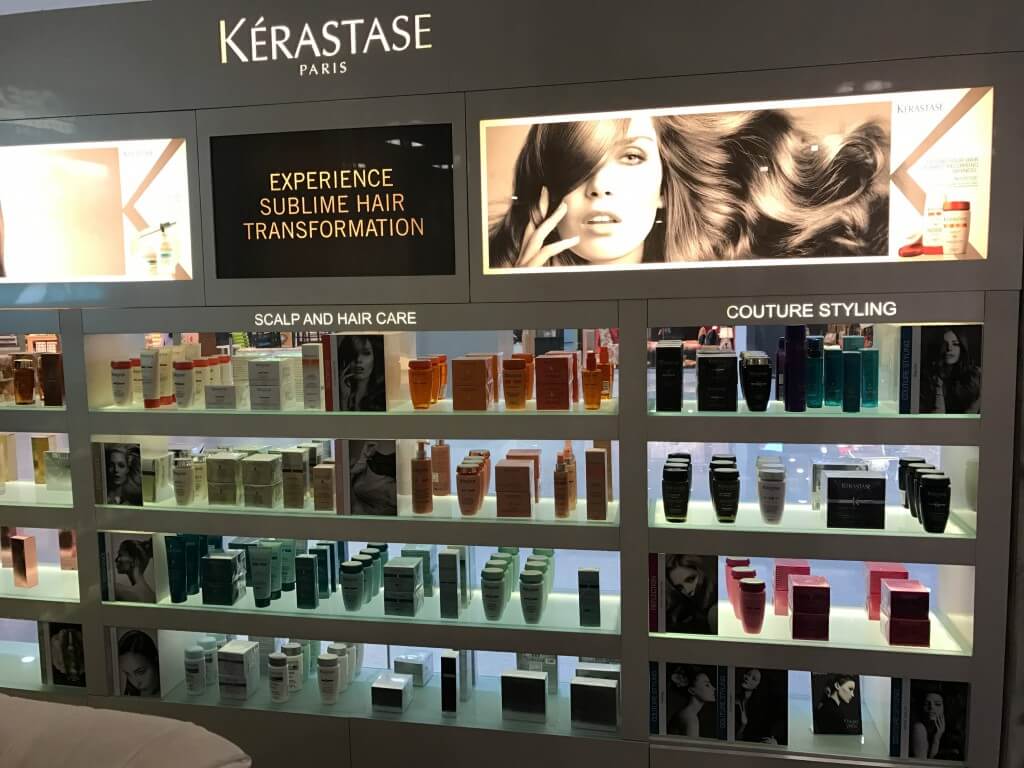 Another reason I love Play is because they use wonderful products – Kerastase for hair, Thalgo for skin and Bomb Cosmetics for Manicures and Pedicures. I love Kerastase products so I am glad that I have a go to salon to re-stock when required 🙂
Overall, Play is definitely a salon to try out – you will love it! I go to the one in Phoenix Market City, the other locations are Mantri Square Malleshwaram, Le Meridien Sankey Road and Virginia Whitefield. Here is a link to their website.