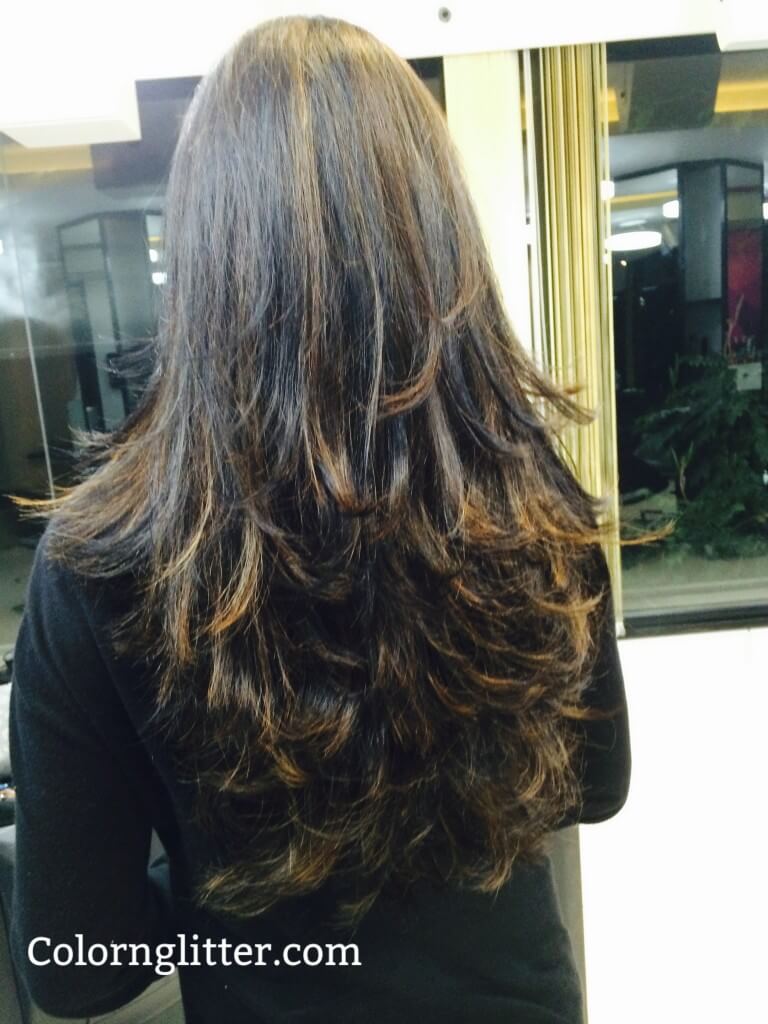 Special Update : Dear Readers, a lot of you have been trying to reach Ali after reading this post. Ali has moved on to start his own Salon called Studio Ali Barbiere
Here is the location :
Address
1A, 1st floor, 10th cross, 11th Main, HAL 2nd Stage
His contact number : 95385 43614
I have always been fascinated by the transformation that highlights can bring about in the overall look. When done well, highlights can lift the look without looking unrealistic. Although I have been coloring my hair for over a decade now, I haven't been too adventurous with highlights after a not-so-good experience I had about 12 years back. However, I was recently reading about colors as a part of my Image Management syllabus and that's when I got inspired to try out highlights to brighten my hair and change my look. I didn't want a drastic change though. I wanted the change to be very subtle. This time, I was looking for someone who would spend some time understanding my personal style, someone I could trust completely. So I began my research. After reading about numerous stylists, I decided to book an appointment with Ali, Style Design Director at the Bounce Style Lounge, Indiranagar Bangalore. Ali is an Award Winning stylist. He has represented India at the OMC Asia Cup 2015 – OMC is the world's biggest hairdressing and beauty organisation that aims at uniting hairdressers from all over the world.
Needless to say, I was eager to meet Ali! I had read about his accomplishments so I knew I was in safe hands. When I met Ali in person, I realised that not only is he a very accomplished individual, he is a wonderful person too. Very polite, modest and respectful! He spent time listening to me, understanding my personal style and answering the numerous questions I had. While we were doing the highlights, I got to know that Ali is a makeup artist too! I got to learn a few makeup tips from him too! The entire experience of getting my hair highlights done was wonderful because my mind was completely at peace, I had no apprehensions about how my hair would look at the end of the drill! I was completely relaxed and enjoyed the experience. Here are a few pictures I took while getting my hair done.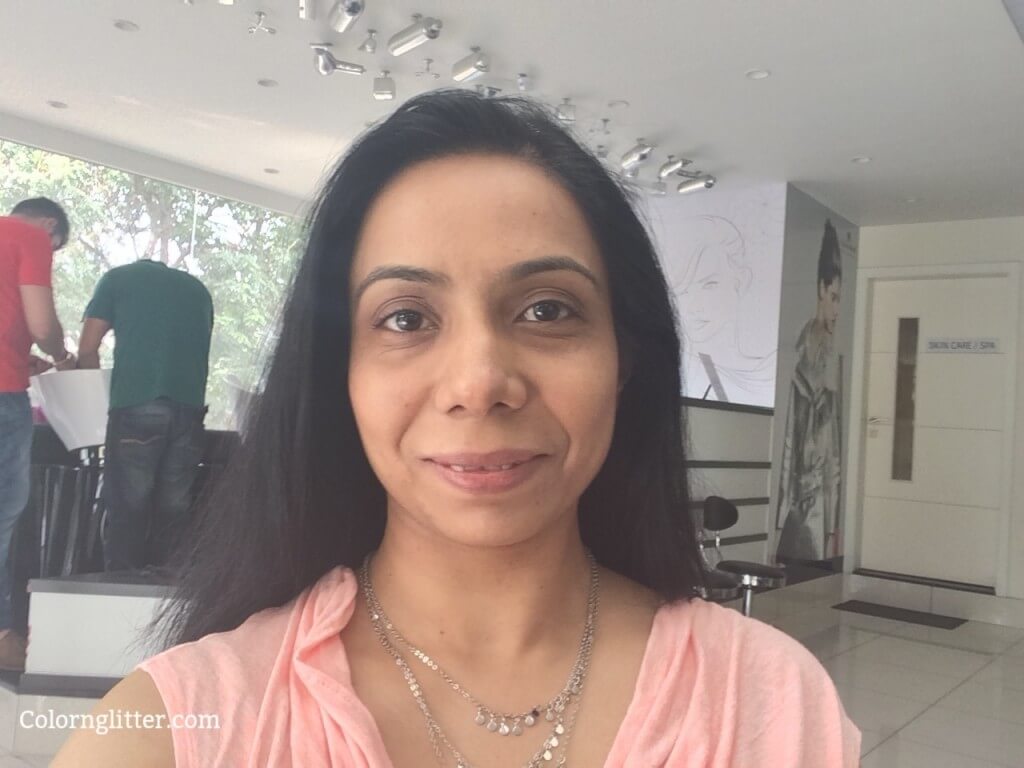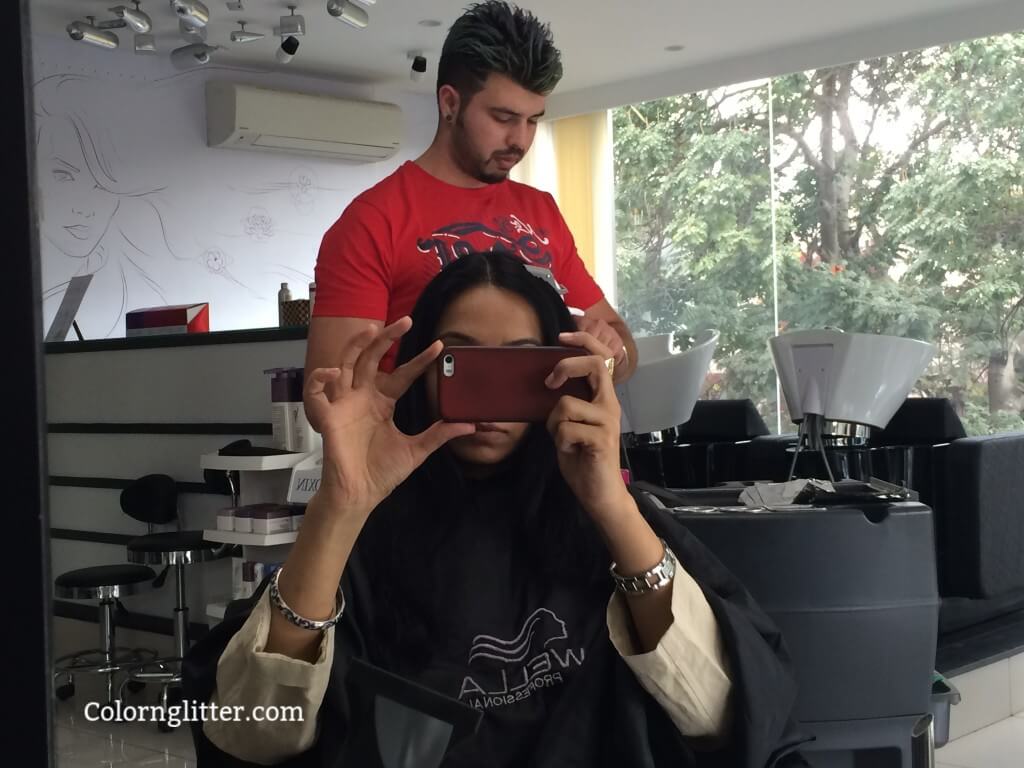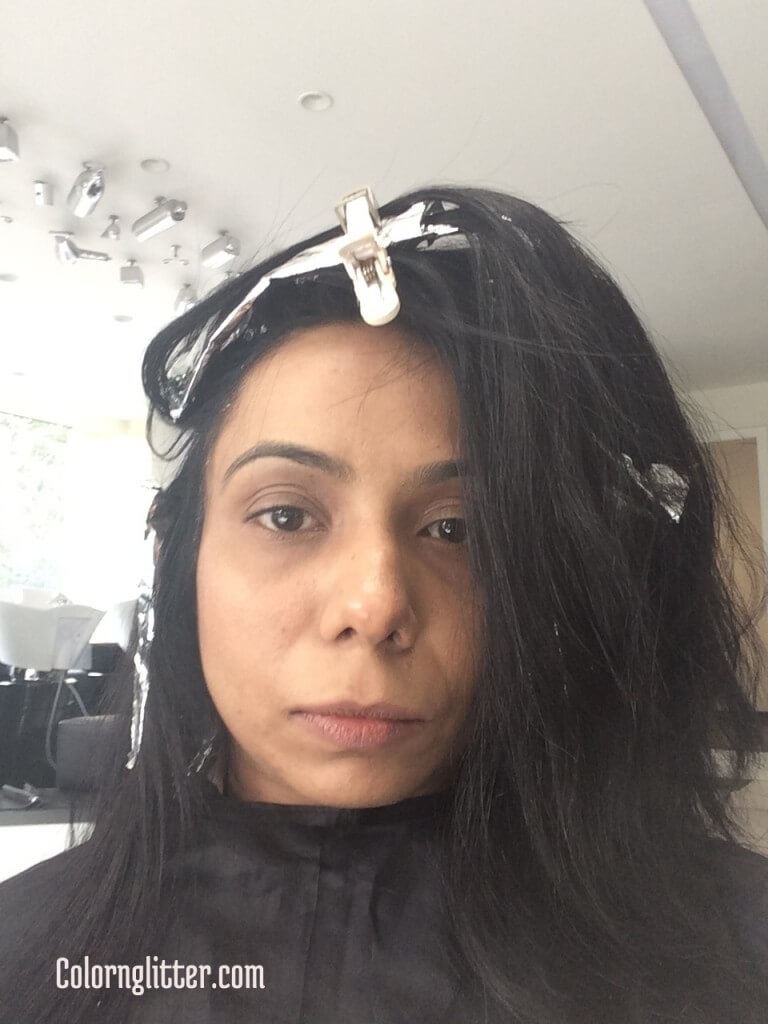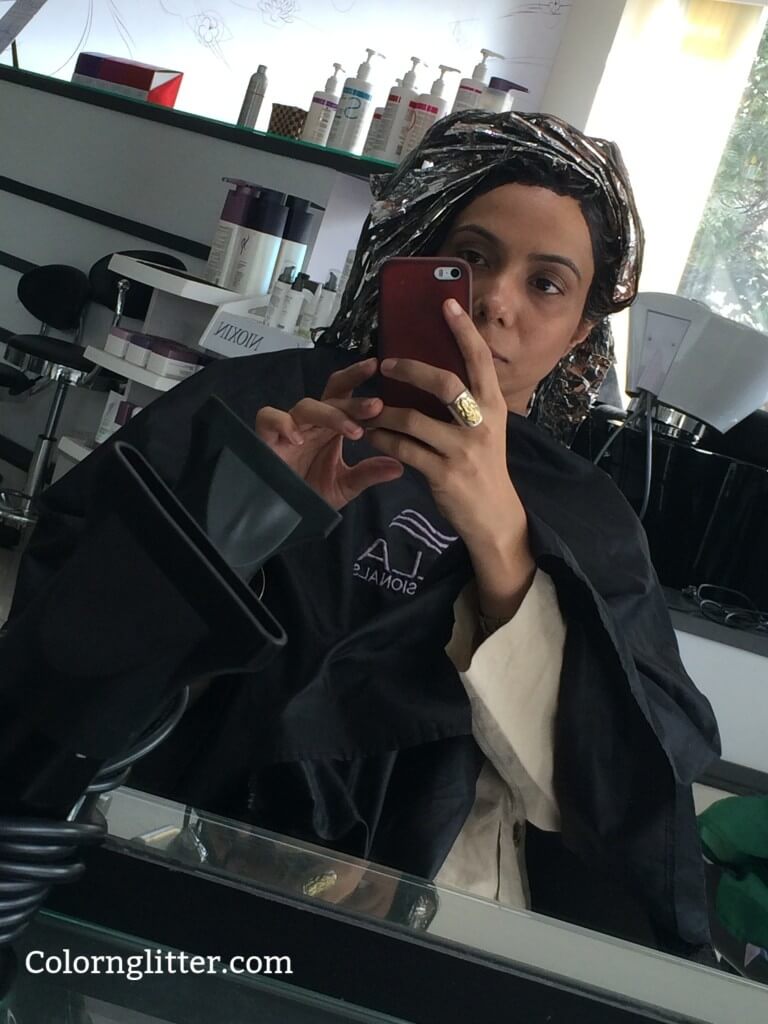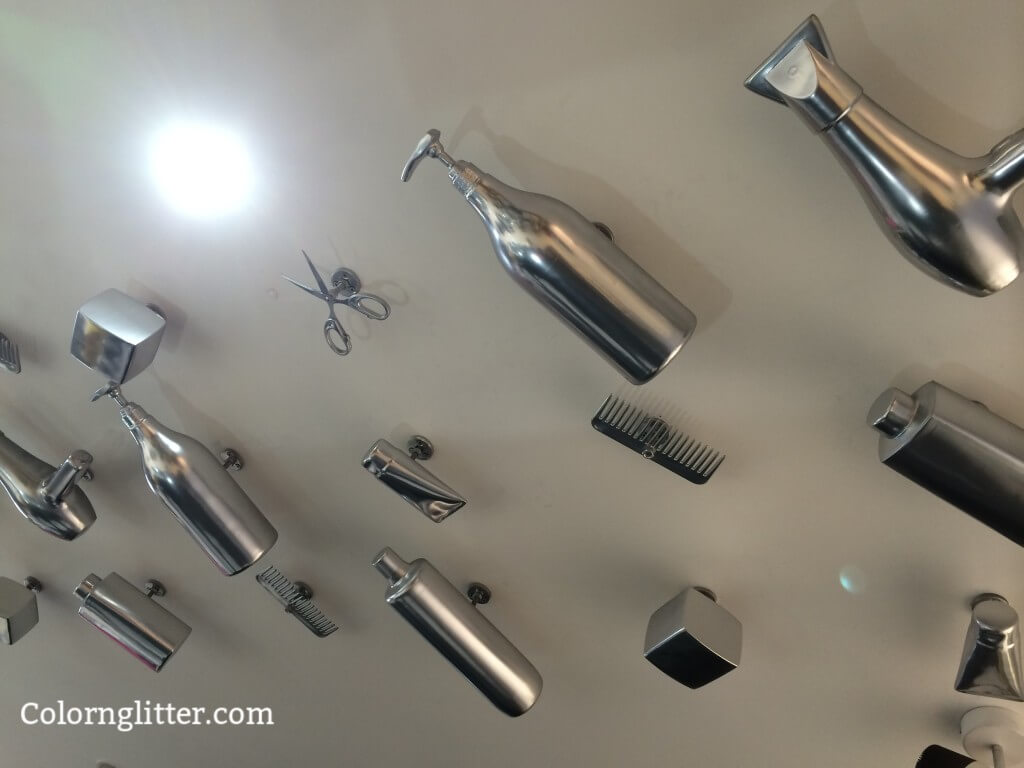 Here's how my hair looked after the colouring and cutting!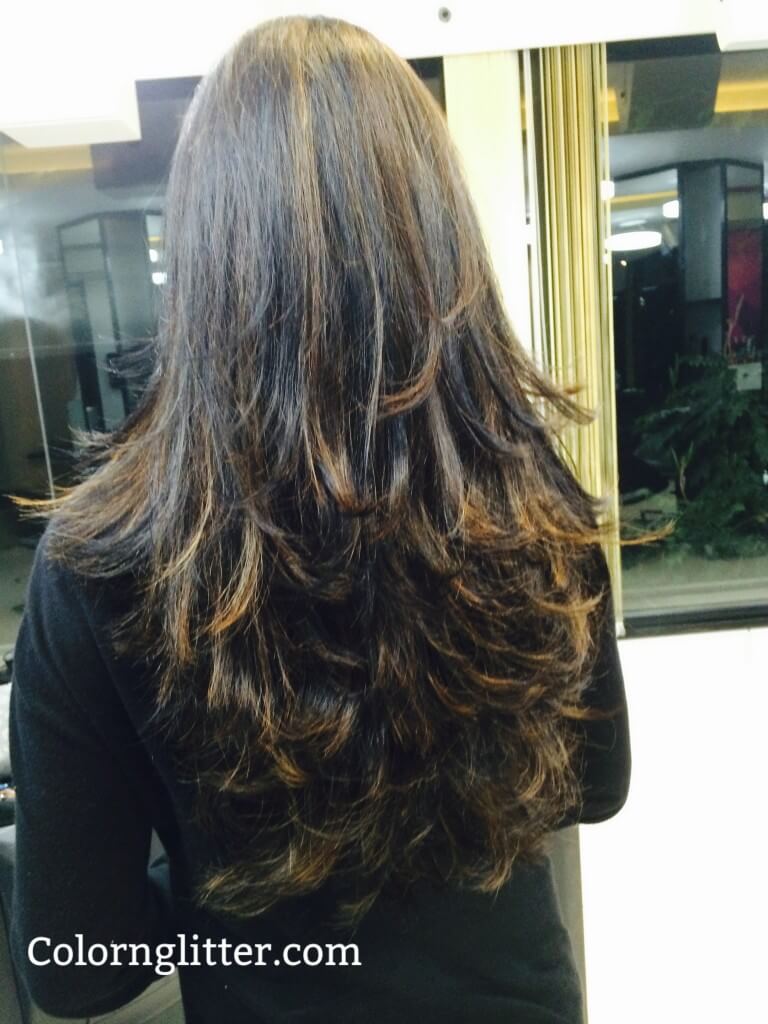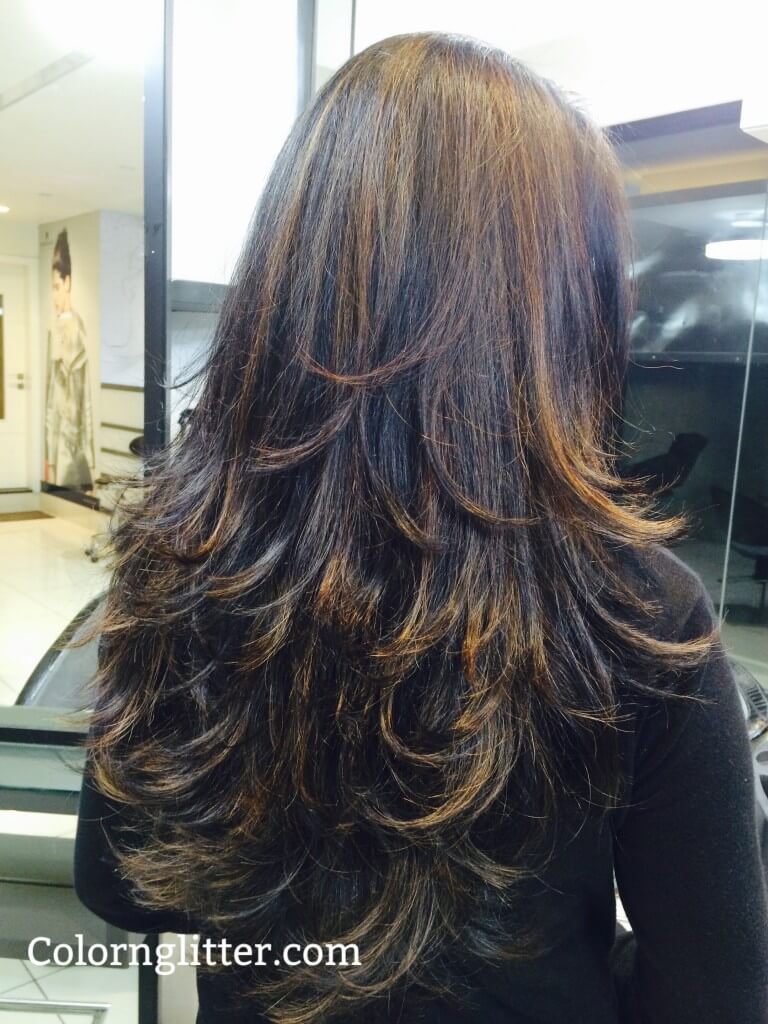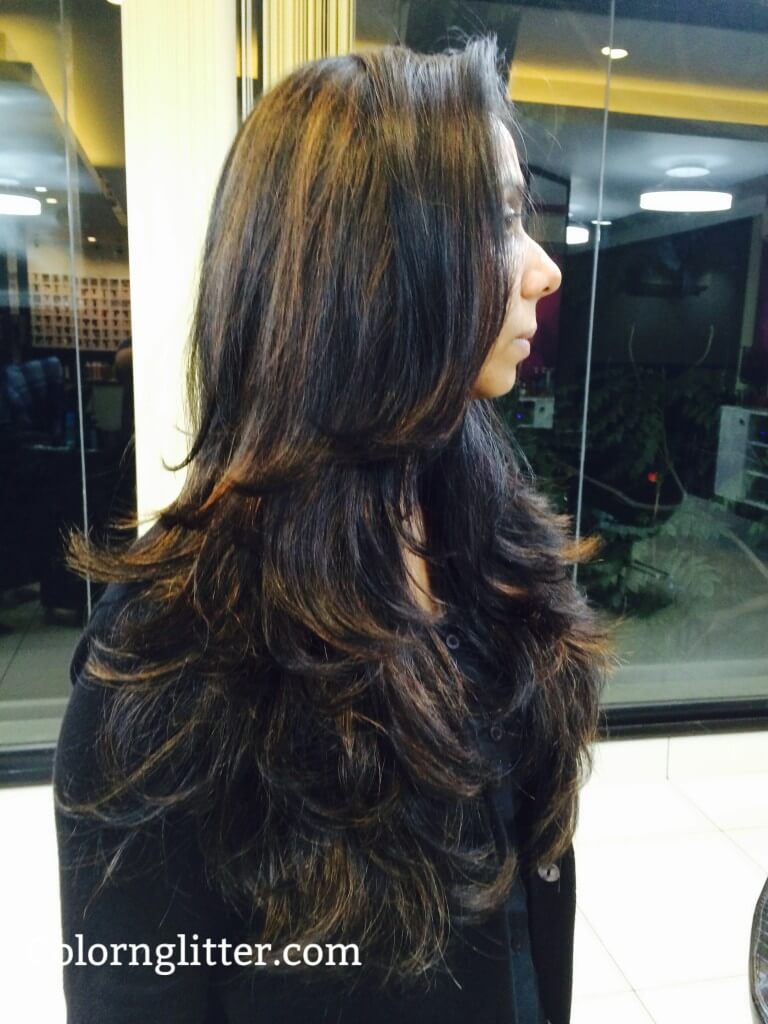 I loved how my hair looked after coloring and with the new haircut Ali gave me. What I really like is that my hair falls well even when I don't blow dry it. Knowing my hair that's usually unruly without good blow drying, having it look good without much work is truly the work of a genius! Here's a picture of Ali and me after we were done with cutting and coloring 🙂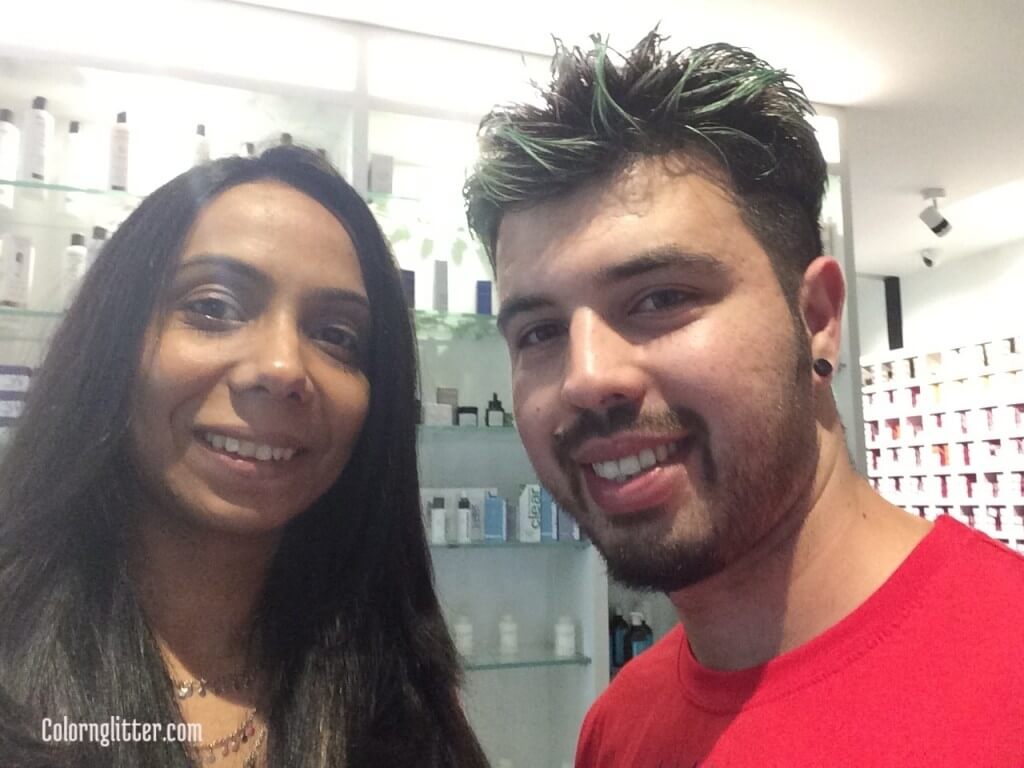 Hope this post helps all those Bangaloreans who want to try something new with their hair and are looking for a stylist who they can completely rely on!
Here's Ali's Facebook page for those who wan't to take a look at some incredible work he's done. A special mention about Bounce Indiranagar – I absolutely loved the ambience and all their staff members were very courteous and helpful, especially Jay who followed up and helped me get an appointment with Ali! Thank You Bounce 🙂