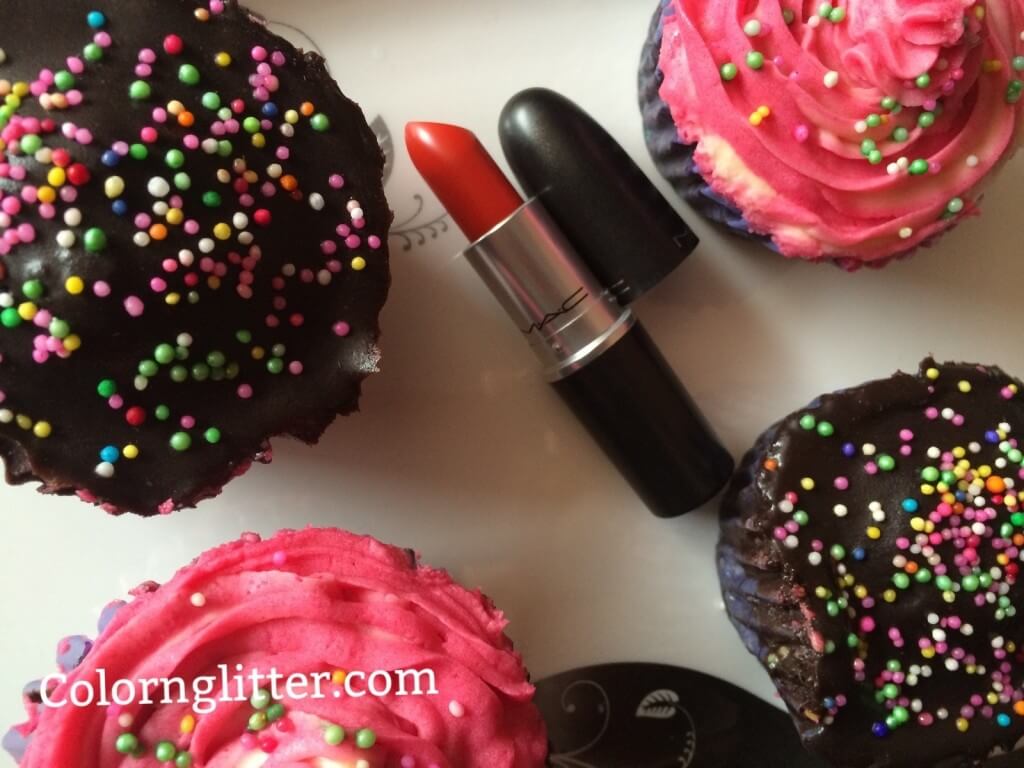 Lipstick lovers have their favorite shades of lipsticks based on which colors make them feel and look great. Of course these shades keep changing based on trends and the mood of the wearer. I am currently obsessed with orange lipsticks!
So Chaud from MAC is one of my current favorites. It is bright and vibrant yet wearable! The pigmentation is superb. It doesn't drag or pull on the lips and the wear time is excellent..lasts for about 6 hours on my lips. Here's a picture of me wearing So Chaud. I am NC42 (just for reference so that you get a sense of how this shade looks on medium skin tones).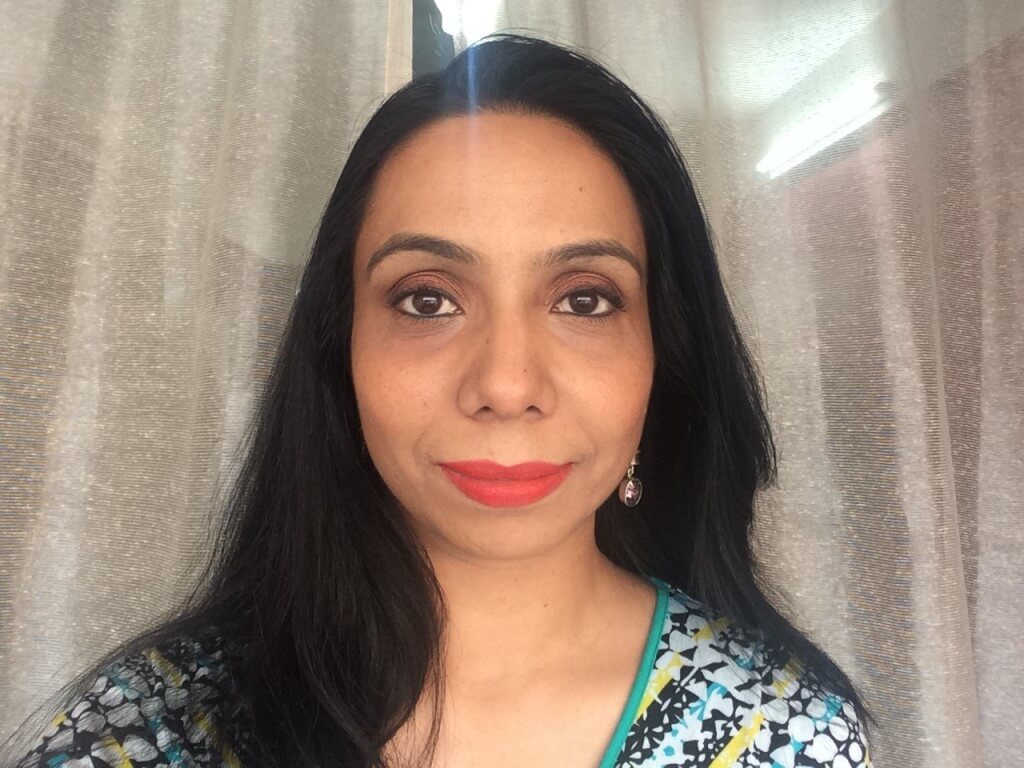 So Chaud is more of a red orange rather than a bright neon orange. It is perfect if you want a nice orange lipstick which is vivid, bright and vibrant without being over the top. If orange reds are your kind of colors, I can almost guarantee that you will love wearing this shade.
Talking about orange lips – I would also like to share another orange lip combo that I am loving these days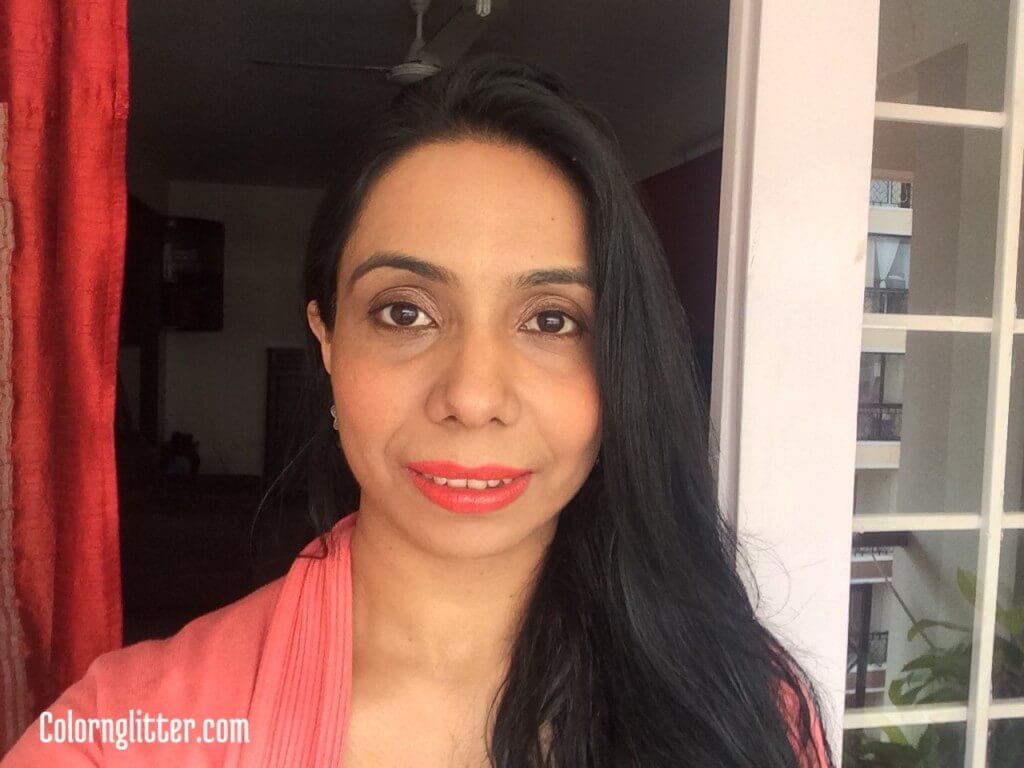 In the picture above, I am wearing MAC Lip Pencil in the shade Lasting Sensation ( it is a coral shade), layered below NYX Indie Flick with a layer of L'Oreal Color Riche Extraordinaire Lip Color in the shade Coral Encore. If you like this combo, you could try a coral lip pencil, a bright orange lipstick topped with a coral gloss. The coral lip pencil and gloss take away some of the brightness of the orange lipstick in case the brightness of the orange lipstick is a tad overwhelming for you.
Before I conclude, just a bit of trivia about orange as a fashion color for fall/winter 2015 – Cadmium Orange has been on the list of trendiest colors for 2015 ever since Pantone put it on their list of trendiest colors this year! The runways saw Marc Jacobs and Balmain showing their love for orange while showcasing their Autumn and Winter Collections for 2015! So if orange is your color, go right ahead and wear it – it is in vogue!