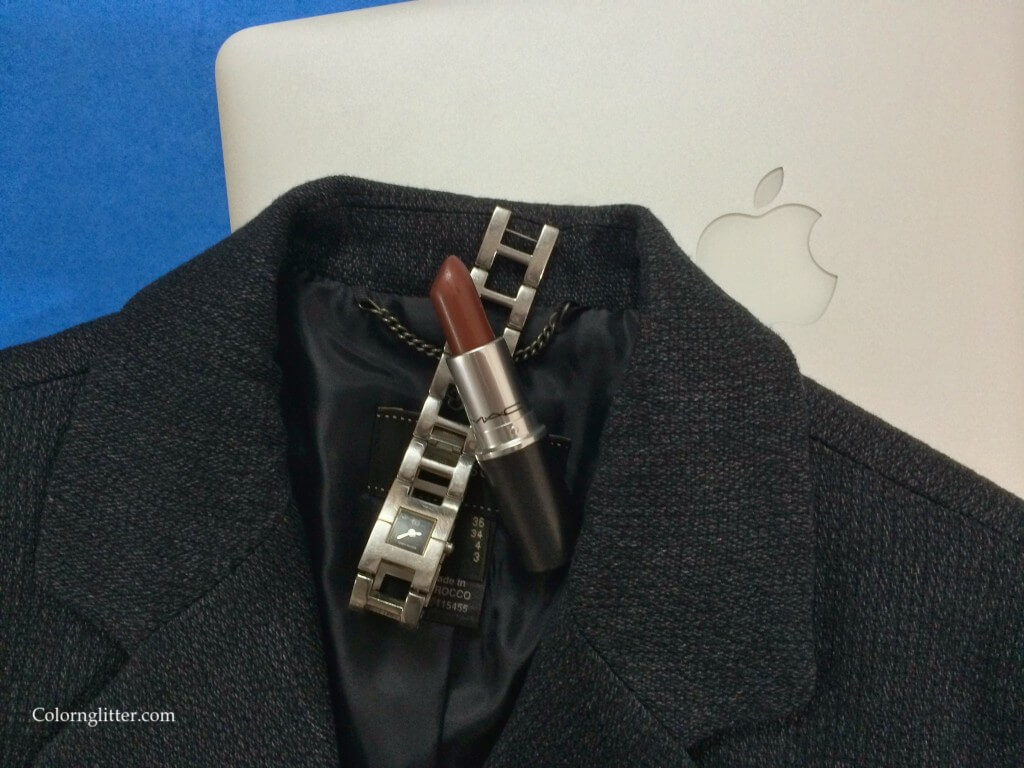 The Mac website describes Polished up as a foxy brown shade. I would say Polished up is a brown lipstick with plum undertones. One can wear this as a daytime lip color or a night time lip color. It looks good when applied sheer too. Sheer application would work well as a daytime work/office look. In fact this lipstick can be used for daily wear…. for any occasion – formal occasions, shopping….just about any where. It looks darker in the tube than on the lips. I like the texture – it is glossy without being annoying or sticky. It is moderately hydrating. The name Polished Up is quite appropriate because this lip color gives a very sophisticated, professional, neat and clean look when used with minimal make up…just an eyeliner and a touch of blush. It can also be used with heavy make up and that is what makes it so versatile. This is the color one would reach out for when in doubt about what lip color to use with a particular look.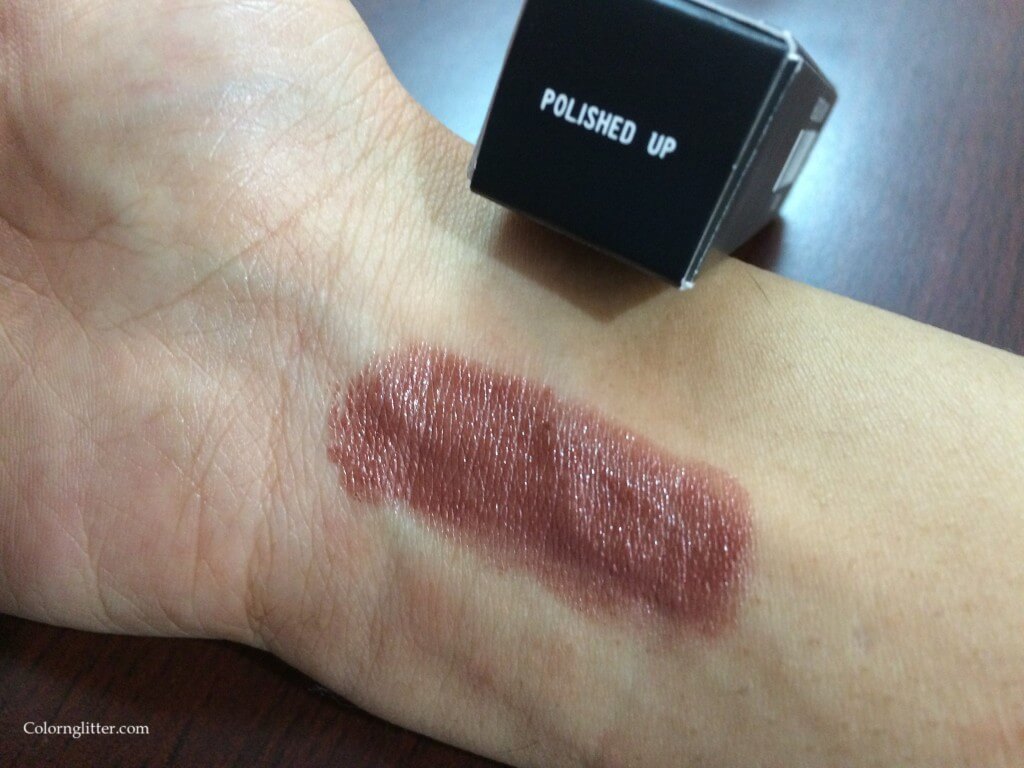 This lipstick fades quickly. It stays on the lips for 2 – 3 hours.
This lipstick is available at Mac counters for Rs 990. It is available on the official Mac Website for $16.00.
Yays!
Nice brown lipstick for daily wear
Hydrating and feels comfortable on the lips
Very versatile. Can be used for daily wear.
Nays!
Needs frequent reapplication