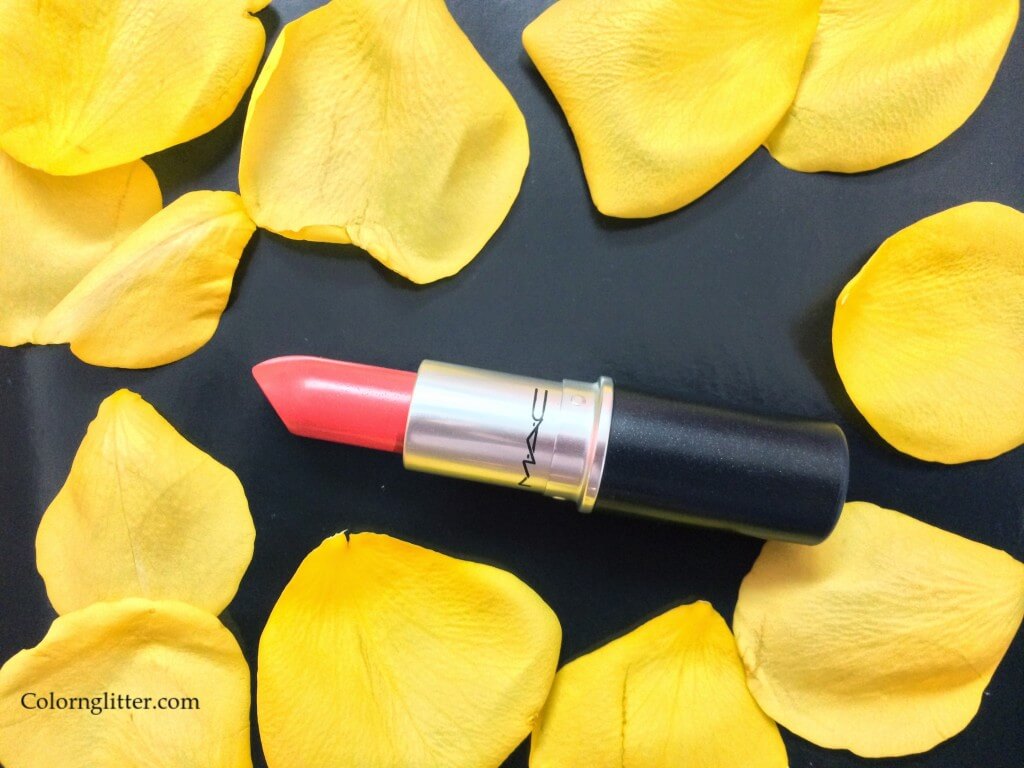 The Mac website describes Vegas Volt as full power coral shade. This is a coral shade leaning towards orange. In fact it sometimes looks neon. It looks very pretty in the tube but on the lips, it can look a little retro. I was a little disappointed on how it looked on my complexion (NC 42) – it washed me out and looked pasty. It may look better on lighter skin tones. It can also make your teeth appear yellow. To make it work for myself, I mixed a tiny bit of red into this color and then it looked really pretty. The lipstick is easy to apply. It glides onto the lips. It is creamy and feels comfortable on the lips. It wears for up to 4 hours but does not stand up to eating or drinking. Overall, it is a great color once you learn how to make it work for you – a slight variation by mixing another color can help you customize this rich intense beautiful Mac lipstick. The finish is Amplified Crème so the lipstick is creamy and very pigmented.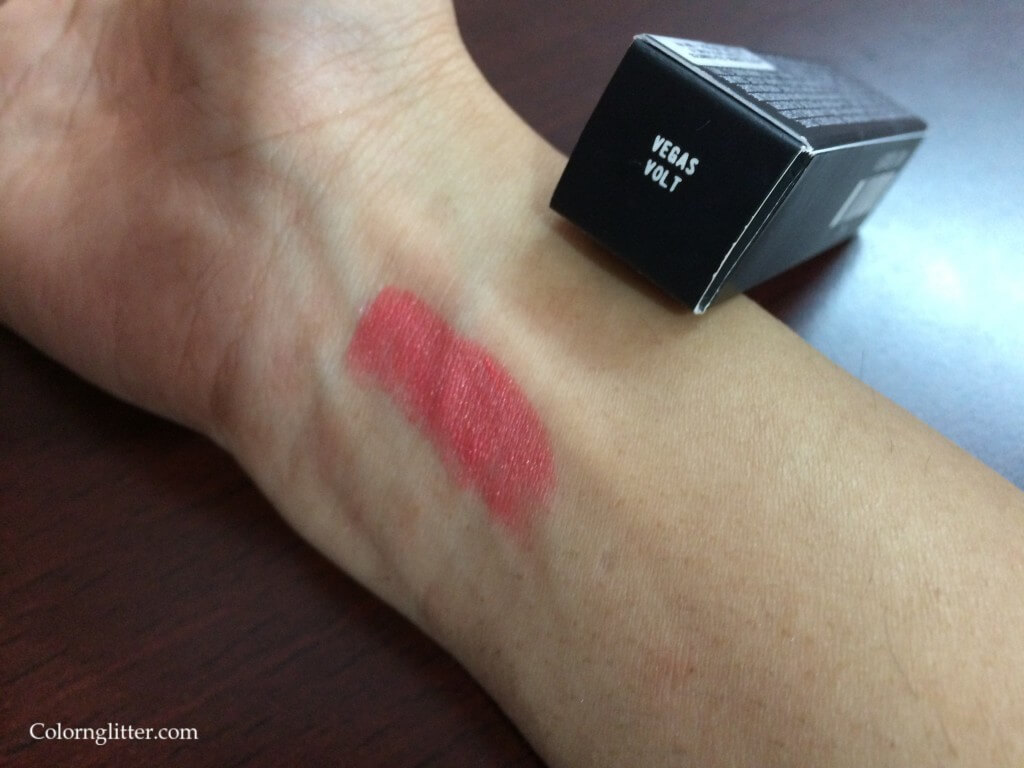 This lipstick is available at Mac counters for Rs 990. It is available on the official Mac Website for $16.00.
Yays!
Beautiful coral shade
Rich intense color
Creamy texture
Nays!
While it is a beautiful color, it may not work for all complexions. Per my experience, this color can look pasty on NC42 kind of complexions but you can make it work by mixing a darker color