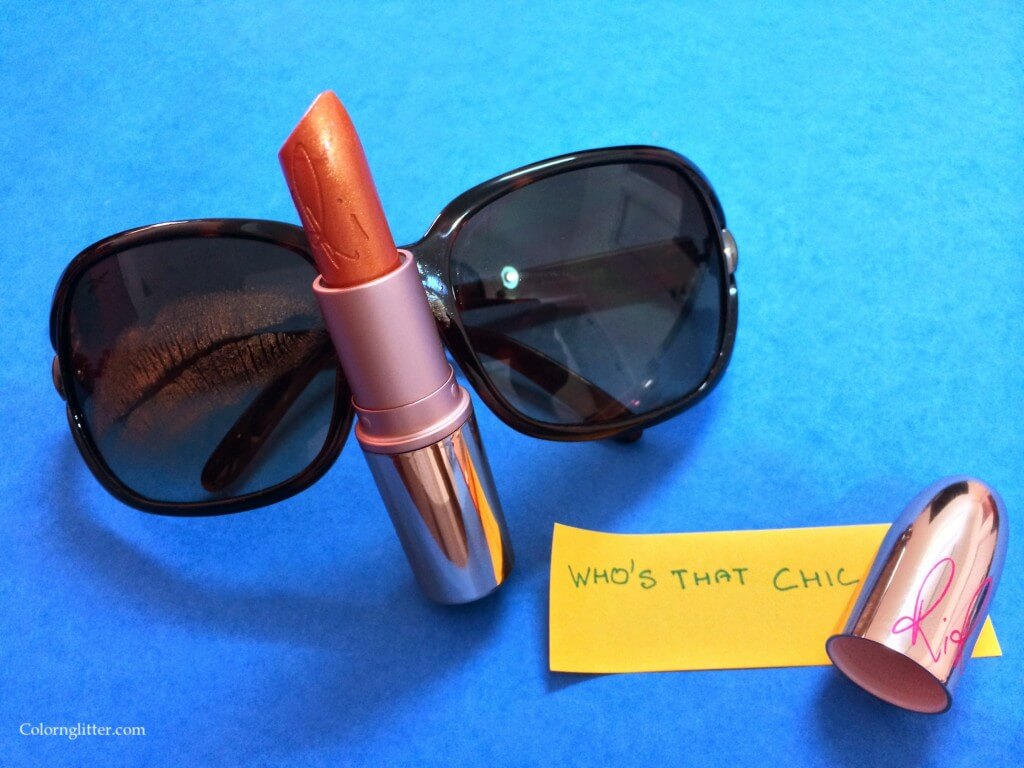 Who's That Chick is a Limited Edition Lipstick from the RiRi Hearts Mac Fall Edition. It is an orange lipstick with generous amounts of golden–orange shimmer. When I first saw the lipstick, I asked myself – Why would someone put that color on the lips…why? But when I tried it on, it did not look bad at all. Then I saw the packaging….loved it. Golden bullet with pink writing on it. Very pretty. That was it – I bought it. The lipstick has a frost finish but it looks metallic. While it does not dry the lips, it does not hydrate them either. It is a great color to be used in combination with other lipsticks. This is the kind of color that would add a punch to the lipstick you mix it with. Your lips will need a good dose of lip balm before you apply this lipstick else it will accentuate any existing dryness on the lips. It does settle into the fine lines of the lips. It is best to exfoliate the lips before wearing this lipstick. It stays on the lips for barely 3 hours and does not stand up to eating or drinking.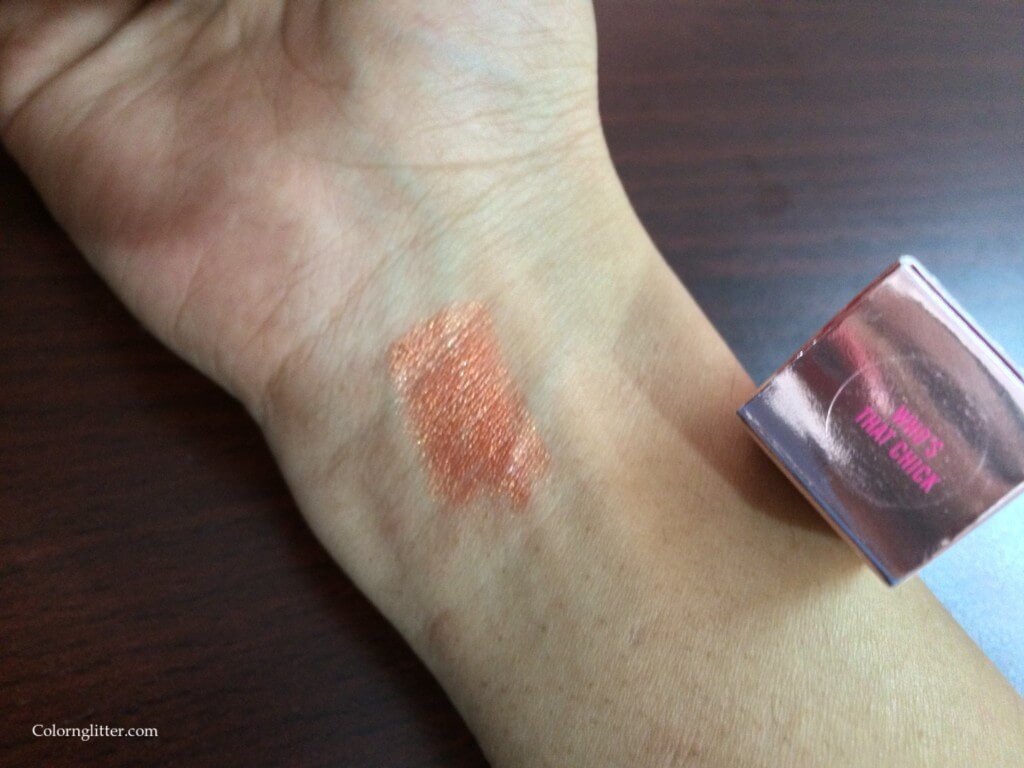 Having used this lipstick a couple of times, I personally feel it has more glitter than I can handle. I will be using it either with a deep orange lip liner or in combination with other deep brown or red lipsticks.
This lipstick is limited edition lipstick and therefore it is unlikely to be available at Mac counters any more. I had bought this last year at a Mac Counter for Rs 990 (when it was available, it would have been around $16.00 in US).
Yays!
A bright happy orange color.
Can be used in combination with other lip colors – the generous shimmer of this lipstick can be used to brighten other lip colors.
Nays!
For some, this may be a shade with too much glitter making it tough to wear the lipstick by itself.
Needs frequent reapplication