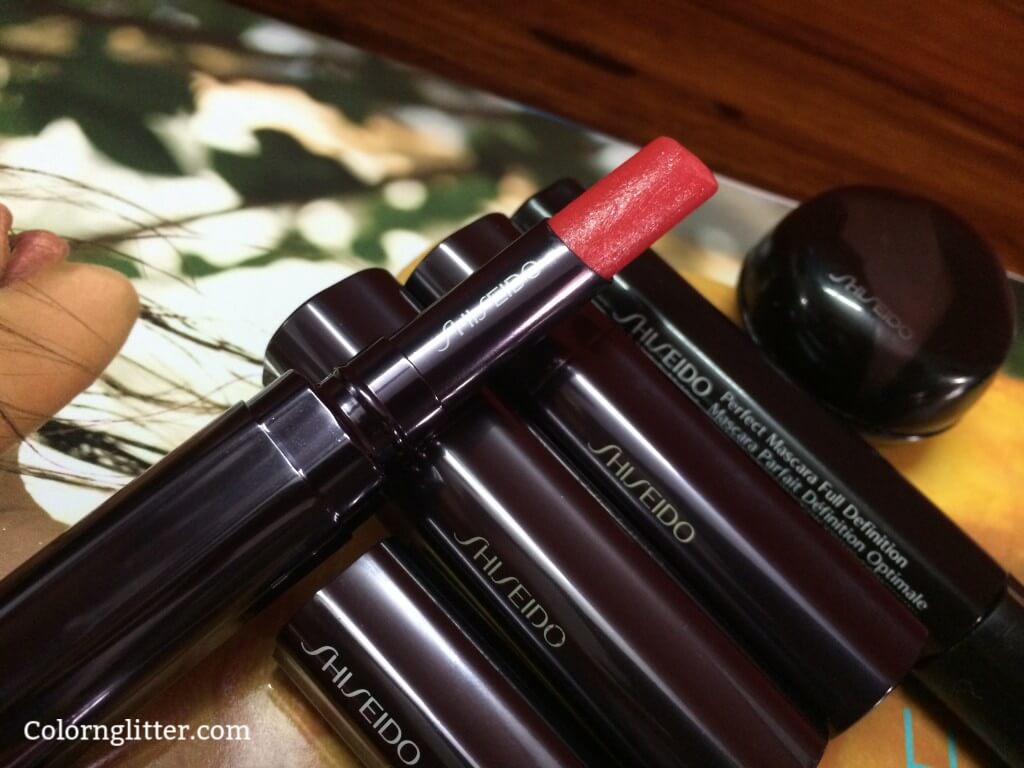 The Shiseido Shimmering Rouge range of sheer lipsticks promise brilliant color, fuller lips with long lasting hydration. I bought this lipstick in the shade OR405 – its called "Sizzle". This shade is a beautiful sheer bright peachy orange with silver shimmer. This lipstick instantly brightens up the face giving it a fresh look. I remember I had first tried this lipstick when I was at a Shiseido counter at an airport. I hadn't slept and I felt miserable. I was in fact dreading looking at myself in the mirror but I felt so nice when I tried this lipstick on that I had to get it…right then. As luck would have it, the lady at the counter told me that she had a tester but didn't have this lipstick in stock. I was back to my miserable self. Couldn't do much but this lipstick kept haunting me. I wanted it so badly (I know you are now beginning to think I'm obsessive). I kept trying my luck and finally after 5 days, I found it at a Shiseido counter! So till now, I was just fascinated by the color, once I got the lipstick, I loved the texture and the feel too.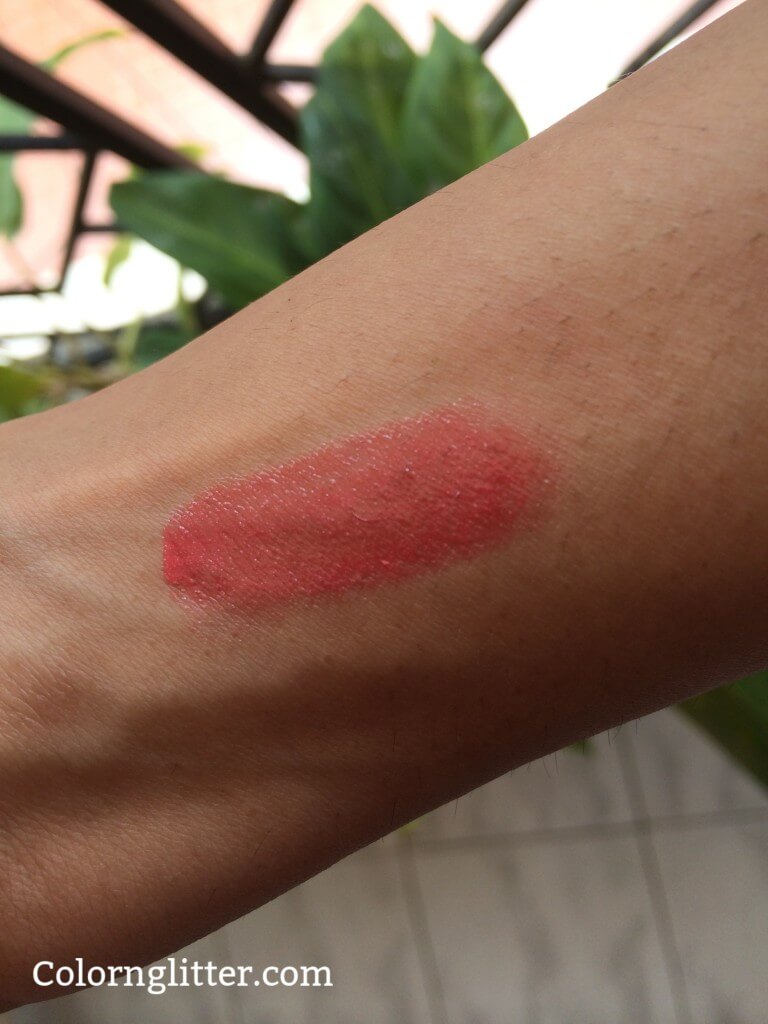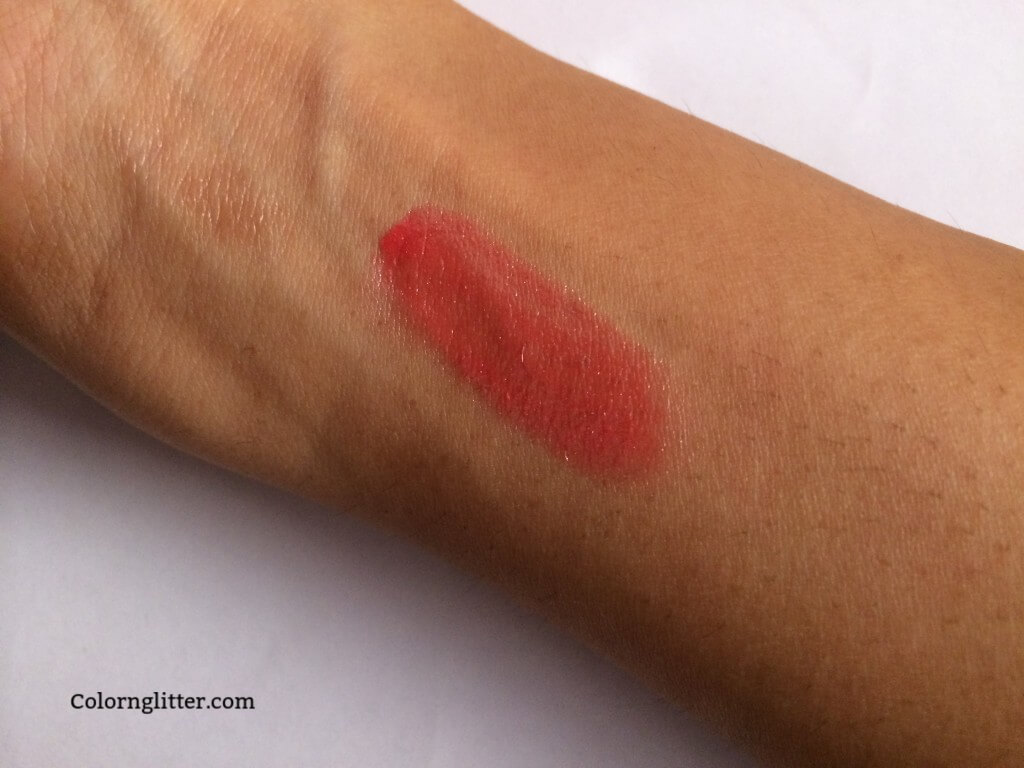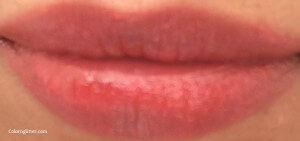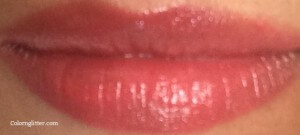 It is quite hydrating and doesn't accentuate the dryness on the lips. The finish is glossy. Actually this lipstick feels somewhat like a lip gloss. It does plump up the lips a bit. I felt my lips looked fuller with this lipstick on. It isn't a long wearing lipstick though. It lasts for about 4 hours on me.
I love the packaging. The metallic case looks very modern and classy. The packaging is travel friendly too – I haven't had any instance of the lipstick case accidentally opening in my purse.
If you want a lipstick that's sheer yet bright, shimmery, glossy, feels light on the lips, makes the lips look fuller and hydrates them, all at once then go for this one!
OR 405 is available to Indian and US customers for $26.59 (+shipping charges) via Amazon.com. This lipstick is also available via Nordstrom for Rs 1644.2. Nordstrom also delivers to UK and US for 16.26 GBP and $25.00 respectively. US customers can also buy this lipstick directly from the Shiseido website for $25.00. Shimmering Rouge lipsticks are available via Strawberrynet for Rs1770, but this shade is not in stock 🙁 UK customers can also source this lipstick via JohnLewis for £21.00.
Yays!
Beautiful sheer bright shimmery peachy orange lipstick. Brightens up the face.
Feels light on the lips.
Makes the lips look fuller.
Hydrates the lips.
The packaging looks classy too!
Nays!
Not long wearing 🙁
Expensive!