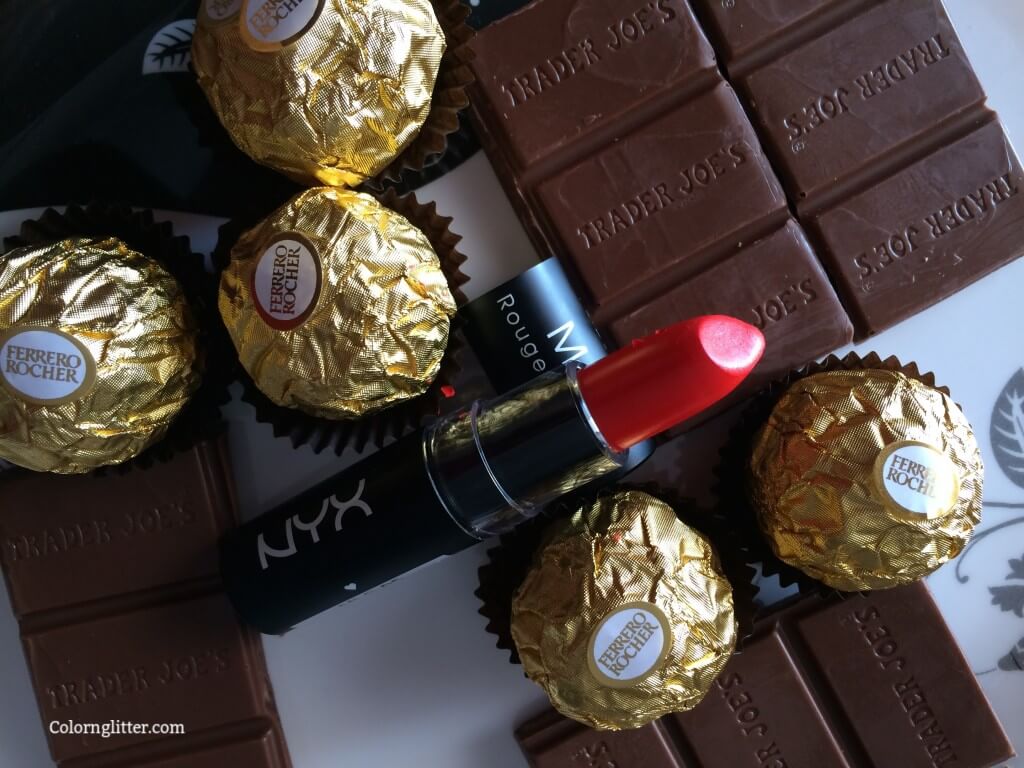 Indie Flick is a bright orangey coral lipstick. I have always been drawn to bright orange coral lipsticks. In fact I've bought many of them in the past but never stepped out in public wearing one because I was to shy and faint hearted. But that phase is over now and I've picked up Indie Flick which by the way was on my lips whole of last weekend and I thoroughly enjoyed the experience.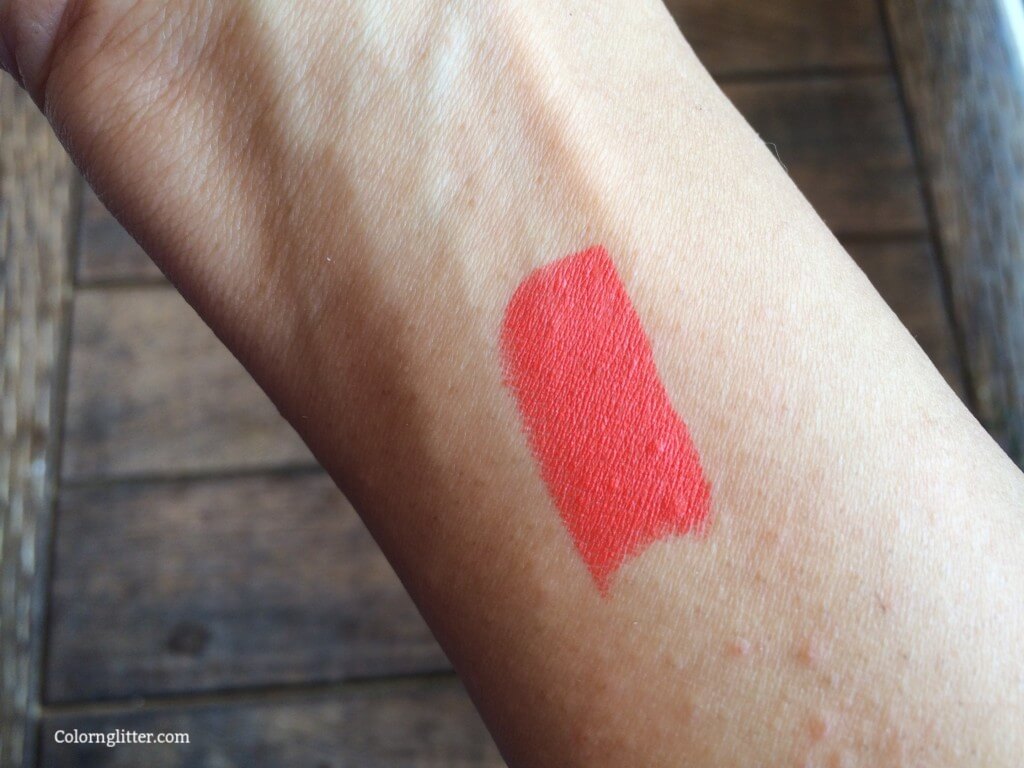 It is tough to say whether it is more orange or coral. It's a nice blend of both but the coral overpowers the orange, just a bit. It looks retro and glam. The pigmentation is superb. You get opaque coverage in a single swipe. Though it is matte, it isn't as drying as some other matte lipsticks. It does accentuate dry patches though. So it is best to exfoliate and moisturize the lips before you apply this lipstick. Though the lipstick goes on smooth, it does get patchy in some areas so one has to work patiently. It lasts on me for about 4 – 5 hours. However it does fade after a meal or drinks. I like using a deeper lip liner underneath so that it doesn't leave behind the dreaded ROS (Ring Of Shame).Filling the lips with a deeper lip liner also tones down the brightness. I also blot it after applying. It looks great with some sheer red gloss on top! That said, it looks great by itself too (without a lip liner or gloss).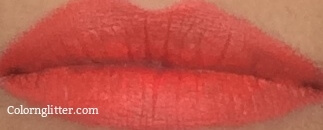 Pictures of these lip swatches have been taken without any lip liner or lip gloss.
Overall, I really like the lipstick. I think it is reasonably priced and for the cost it performs quite well. Indie Flick is said to be a dupe for MAC Lady Danger. If you like wearing fun and bold colors, don't miss this one.
I bought this lipstick from Sephora, DLF Promenade Mall Delhi for Rs 535. It is available online on Amazon for $5.35. Amazon ships this product to India as well. Indie Flick is available in UK via the NYX UK website for £6.00
Yays!
A wonderful bright and bold color.
The pigmentation of the lipstick is superb.
It is not as drying as most matte lipsticks.
It is a cheaper dupe of MAC Lady Danger.
Nays!
It does look slightly patchy.