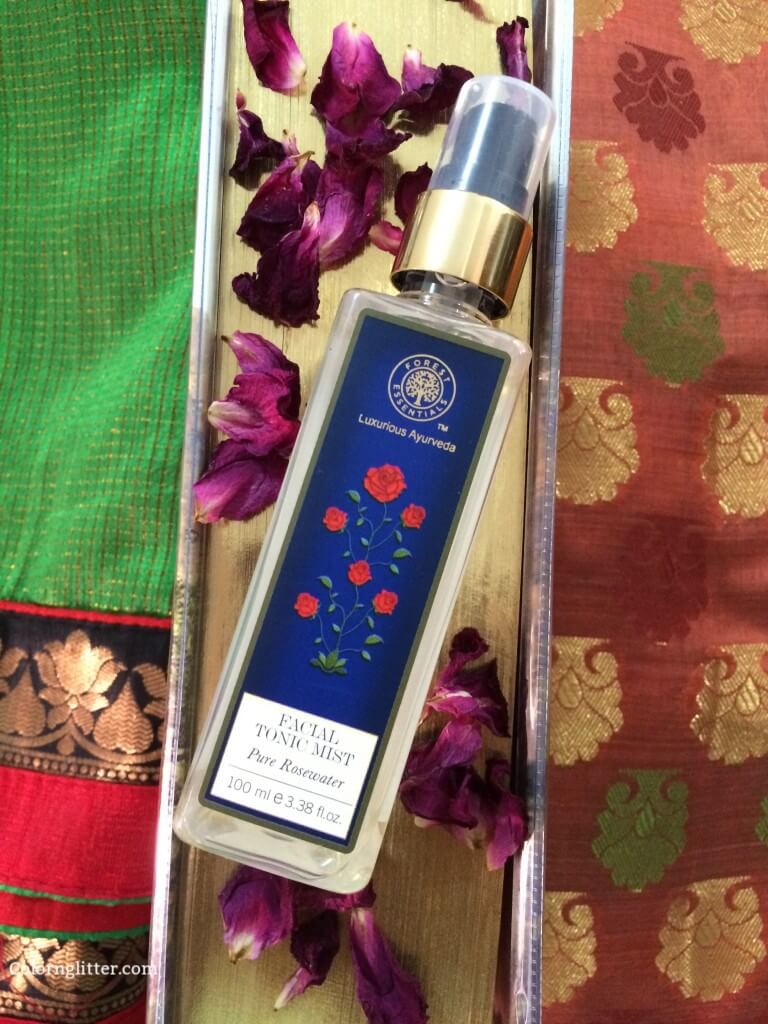 I love reading about skin care and beauty rituals of ancient times. It is a well documented fact that rose water has been a part of skin care since time immemorial. Romans are said to be the first ones to categorize and record the healing properties of rose water. According to Ayurveda, rose water is the best tonic for the skin. It is said that Cleopatra, one of the most beautiful woman of her times, used rose water in her skin care rituals.
Pure rose water soothes the skin and its anti-inflammatory properties reduce skin redness. It also heals skin conditions like acne and dermatitis. The antioxidants in rose water are said to strengthen skin cells and regenerate skin tissue. It also reduces damage from sun exposure. Those with sensitive skin can use it to give their skin a moisture boost because its natural oils help lock water in the skin. It also has anti aging properties and helps maintain the elasticity of the skin.
Given these countless benefits of rose water, I had to have a bottle of this miraculous ingredient in its purest form. I chose the Forest Essentials Facial Tonic Mist Pure Rose Water. This rose water is derived by steam distillation of fresh roses. Just one spray was enough to convince me that this is indeed cent percent pure. What you get in one spray is a gentle splash of soothing, calming and divine smelling rose water. The skin feels instantly refreshed and rejuvenated. I have been using this as a toner after cleansing. It makes my skin feel soft and hydrated. It makes my serums and moisturizers absorb better into the skin. I use it both for my day time and night time skin care routine. I sometimes use it to set my makeup too! It doesn't make the makeup last longer but it gives a nice finish. The fragrance is so additive that I can't help using it a couple of times in between to just refresh my skin as well as my senses. The lovely fragrance instantly uplifts my mood.
I suffer from dermatitis and I have used just a little bit of this rose water on the affected area. It instantly made a difference. It has also helped calm down my occasional acne breakouts. I am still experimenting and discovering new ways in which I can use this miracle in a bottle. It is a true a multi-tasker.
I absolutely love the packaging. The beautiful transparent bottle with a golden screw cap looks lovely in my skin care drawer as well as my hand bag.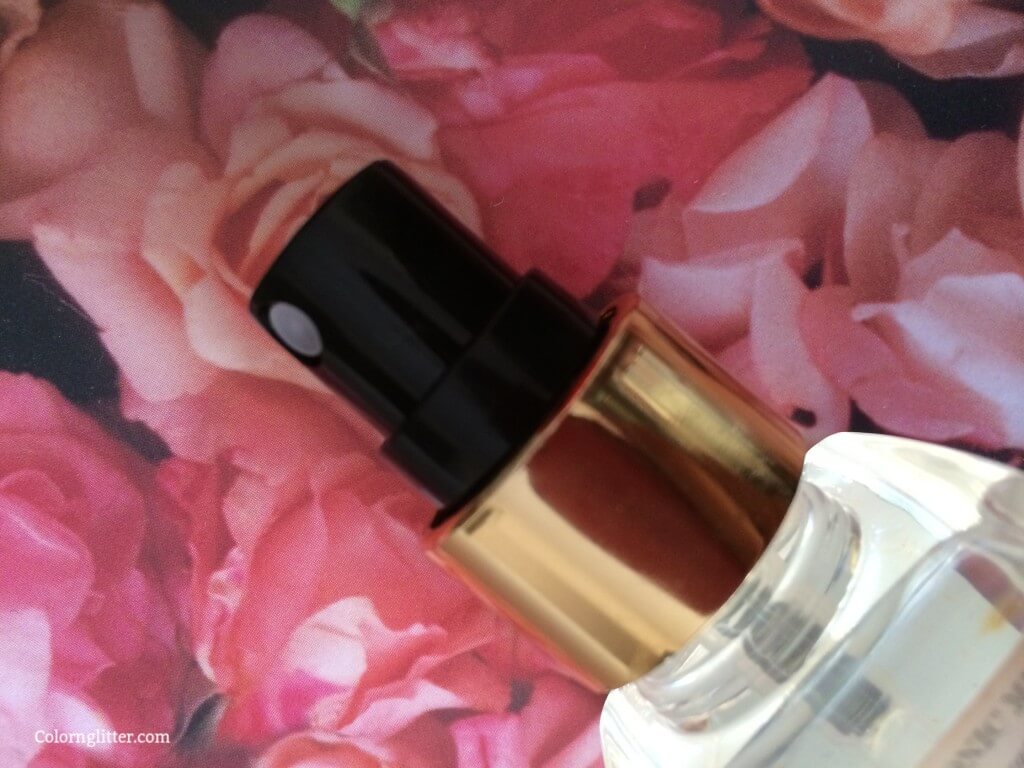 The quality of the spray nozzle/dispenser is top notch. It generates extremely fine mist. I had bought a 100ml bottle that I have been using for the last month and half every single day at least twice a day and it is still above the half way mark. A bottle of Forest Essentials Pure Rose Water Facial Tonic Mist is a must have for me. This product is available online via the Forest Essentials website for Rs 575. Forest Essentials ship products internationally too.
Yays!
This product has given me relief from acne and dermatitis. I am now excited to explore new ways to use this product because I know it works.
The divine fragrance of pure roses instantly uplifts my mood.
The spray nozzle/dispenser is of excellent quality and produces very fine mist.
The packing is beautiful.
Nays!