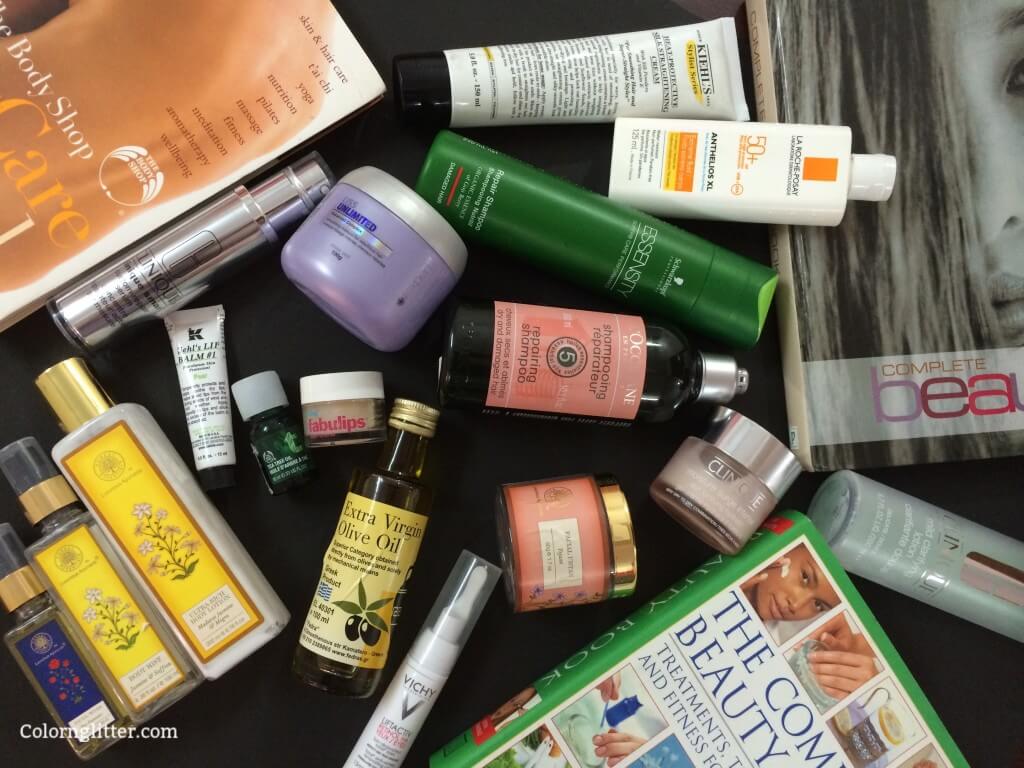 Today when I woke up and looked at myself in the mirror, I realized that there was an immediate need for me to take some time out and give my skin and hair some TLC. My skin looked tired and troubled. My scalp felt irritated and my hair was dry as straw. It would have been ideal if I could afford to spend a relaxed day at a spa but unfortunately I don't have that kind of time right now. Moreover, while spa treatments work wonders and are extremely relaxing and rejuvenating, I feel there's nothing as comfortable as being at home. So I decided to pamper myself at home and reached out for products that I thought could give my skin and hair the nourishment and care needed for instant revival. Here's what I did to rejuvenate my tried skin and dry hair.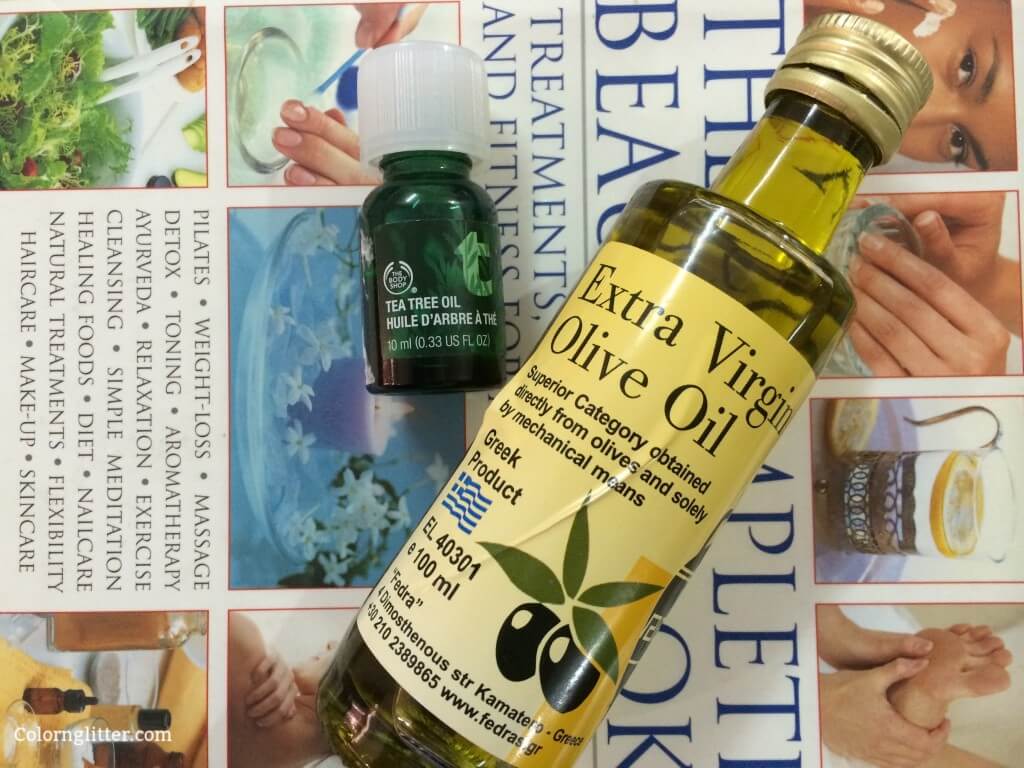 I started with an Olive Oil head massage. My brother had got me this lovely bottle of Extra Virgin Olive oil from Greece. I mixed a couple of drops of TBS Tea Tree Oil in about 7 teaspoons of olive oil to make my own concoction. Tea Tree oil is said to unclog hair follicles and promote healthy hair growth. I also like the fragrance of tea tree oil. I gave myself a nice head massage focusing on areas where applying pressure felt good. I didn't follow any particular sequence and steps. I went purely by what made me feel good. Sitting in a cozy corner at home and giving myself a good head massage has been my favorite way to distress. After a head massage I usually wait about 30 mins before washing my hair. During these 30 mins, I decided to go in for another beauty ritual that I love – scrubbing away dead cells.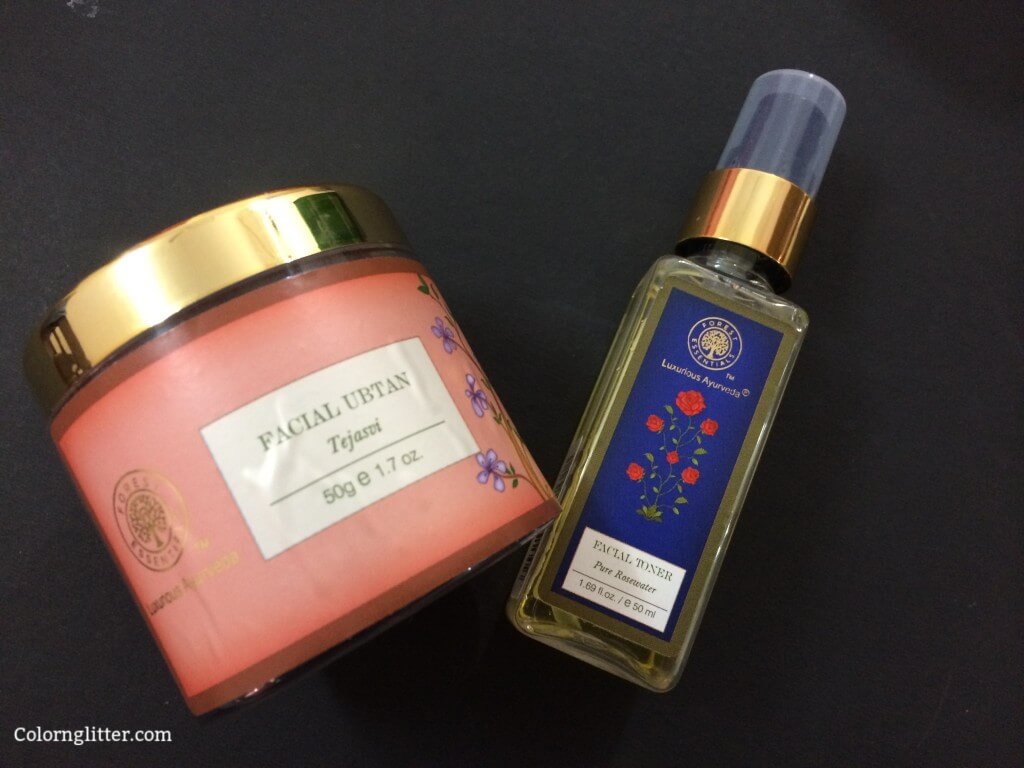 I like the Tejasvi Ubtan scrub from Forest Essentials. It contains 21 pure natural ingredients and leaves the skin looking visibly clear. It smells great too. This product comes in form of a powder. I mixed it with some milk to make a smooth paste. Rather than just rinsing my face off immediately after applying the paste, I left it on for sometime. The milk in the paste left my skin soft and moisturized. Soon after rinsing my face, I spritzed some pure rose water from Forest Essentials. Pure rose water hydrates and tones the skin. I find the exotic fragrance of roses very uplifting.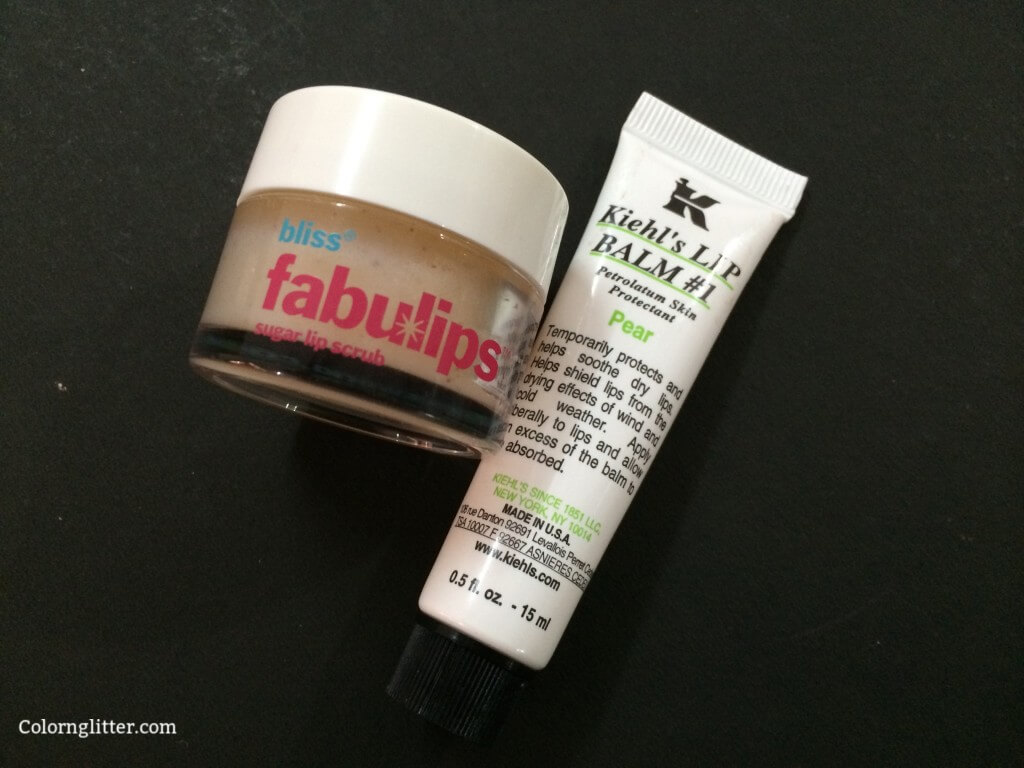 For my lips, I used the Fabulips Sugar Scrub from Bliss. Another lovely smelling product! This product has been designed to recreate the popular Fabulips treatment at Bliss Spas. A tiny bit applied in light circular motion scrubs as well as moisturizes the lips. Soon after the lip scrub I moisturized my lips with Kiehl's #1 Lip Balm…my favorite lip balm! I was already feeling revived and rejuvenated 🙂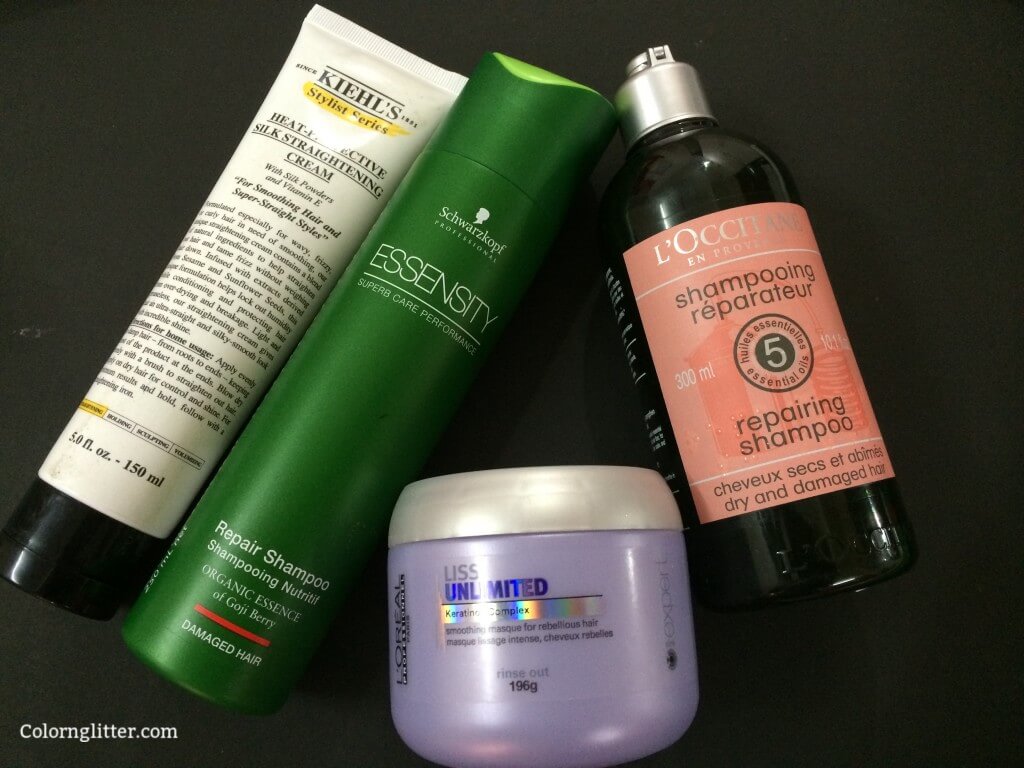 For my hair, I decided to use two shampoos. I used Essensity from Schwarzkopf for the first rinse. I have the one with Goji Berry extract. I haven't used this shampoo extensively yet so I haven't written a review, but I can say that this shampoo leaves my hair squeaky clean and I love the fragrance. After the first rinse with Essensity, I used L'occitane Repairing Shampoo For Dry And Damaged hair because it gives dry hair a good dose of moisture. I used just a tiny bit of this shampoo because it is very concentrated. The reason I used this shampoo after Essensity is because using this first would have left my hair super oily. Having used the L'occitane Repairing Shampoo in the past, I've observed that it doesn't work well on oiled hair. It leaves the hair feeling very heavy and sticky. That's where using Essensity first helped – it removed all the residual oil from the massage. I used the L'oreal Professional Liss Unlimited Masque to condition my hair. It leaves my hair smooth, manageable and nearly frizz free. I massaged Kiehls' Stylist Series Heat-Protective Silk Straightening Cream into the lengths of towel dried hair (though they recommend application root to tip, I'm paranoid about applying anything other than shampoo into my roots) and blow dried my hair. This cream for Kiehls' makes my hair super silky so I love it. My hair and skin felt great!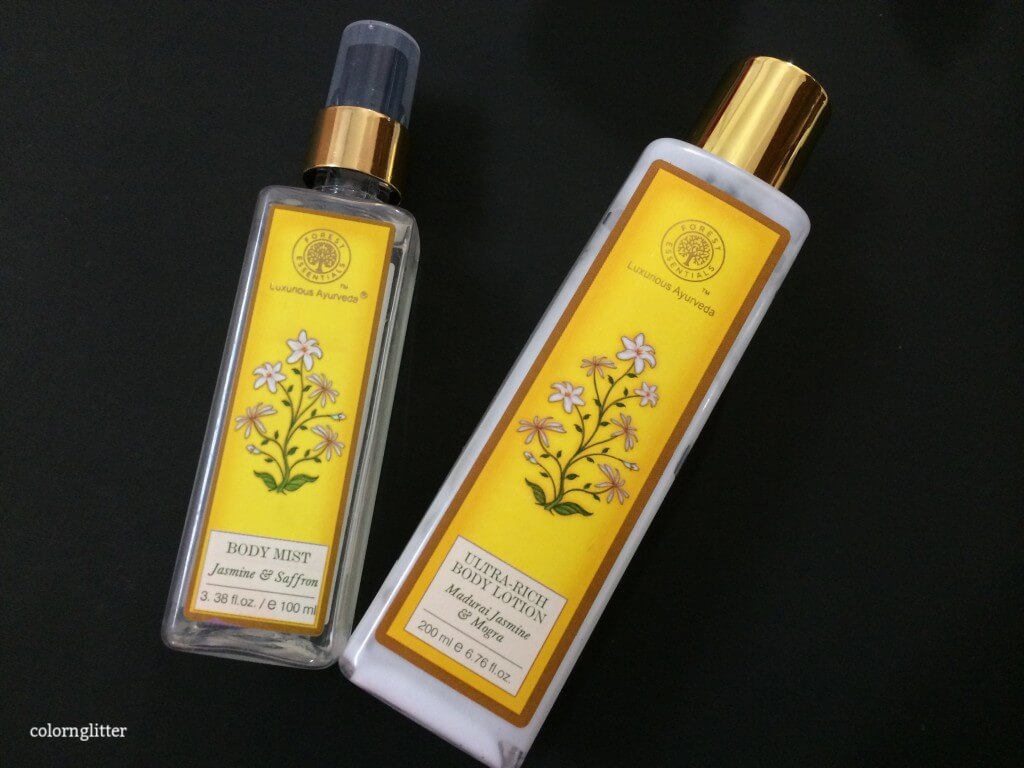 For some additional "loveliness" I fragranced my skin with Forest Essentials Jasmine Saffron body mist and followed it up with Forest Essentials Moisture Drenching Madurai Jasmine and Mogra Hand And Body Lotion…one of the most amazing smelling body lotions ever.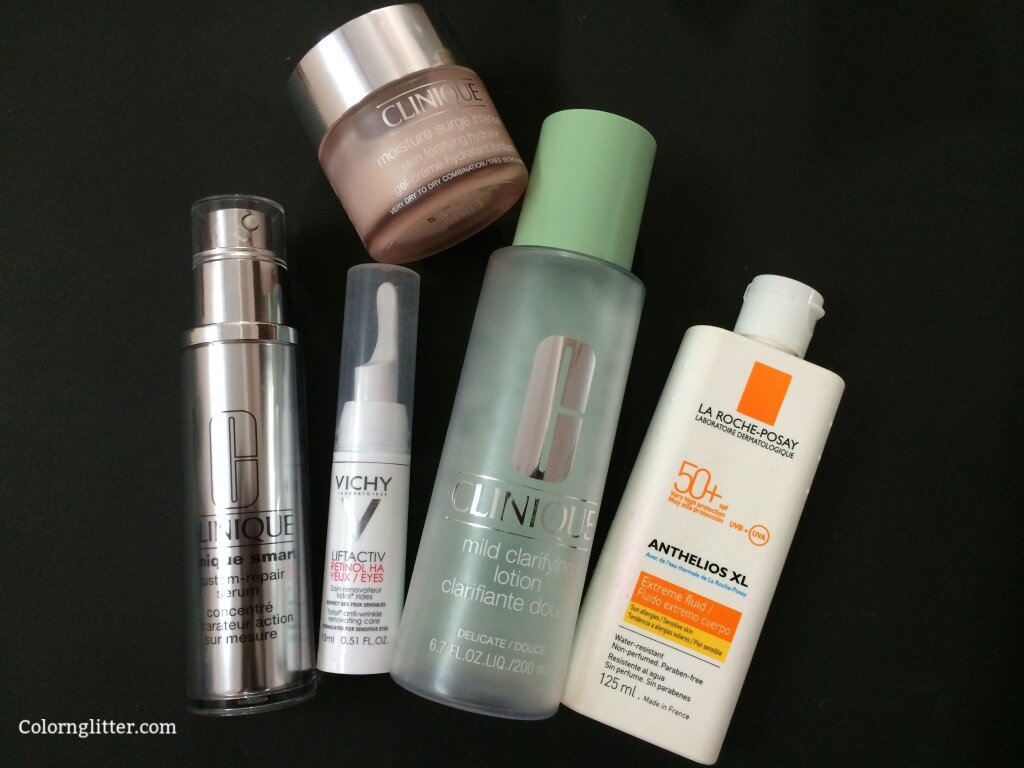 For my face, I used Clinique Mild Clarifying Lotion followed by Clinique Smart Custom Repair Serum. This serum gives my skin instant luminosity. For under eyes, I used Liftactiv Retinol HA from Vichy. I haven't used it enough to say whether it really has any impact on dark circles but it certainly has some good emollients for the under eye area. I used the Clinique Moisture Surge Intense cream mixed with Anthelios XL SPF 50+ from La Roche-Posay – having put in so much of effort, I didn't want the harsh sun to ruin my freshly scrubbed and moisturized skin.
After dedicating hour and a half solely to pampering myself, I felt great! What felt even better was that I did everything at home with products I already had. I intend to continue this ritual once every fortnight. Of course, the products may vary. It is actually massage (irrespective of the oil used…it could be coconut oil instead of olive oil), face mask ( again, it need not be the Forest Essentials mask/scrub, it could well be a home made mask), the gentle scrubbing, the luxurious lather of shampoos, the fragrances that make the the experience enjoyable. I'm sure as you read this post, you will be able to think of a number of products lying in your drawers, beauty cabinets and kitchens that can be used to give you a nice home spa experience! Please share your experience in case you've enjoyed something similar. I'd love to hear.