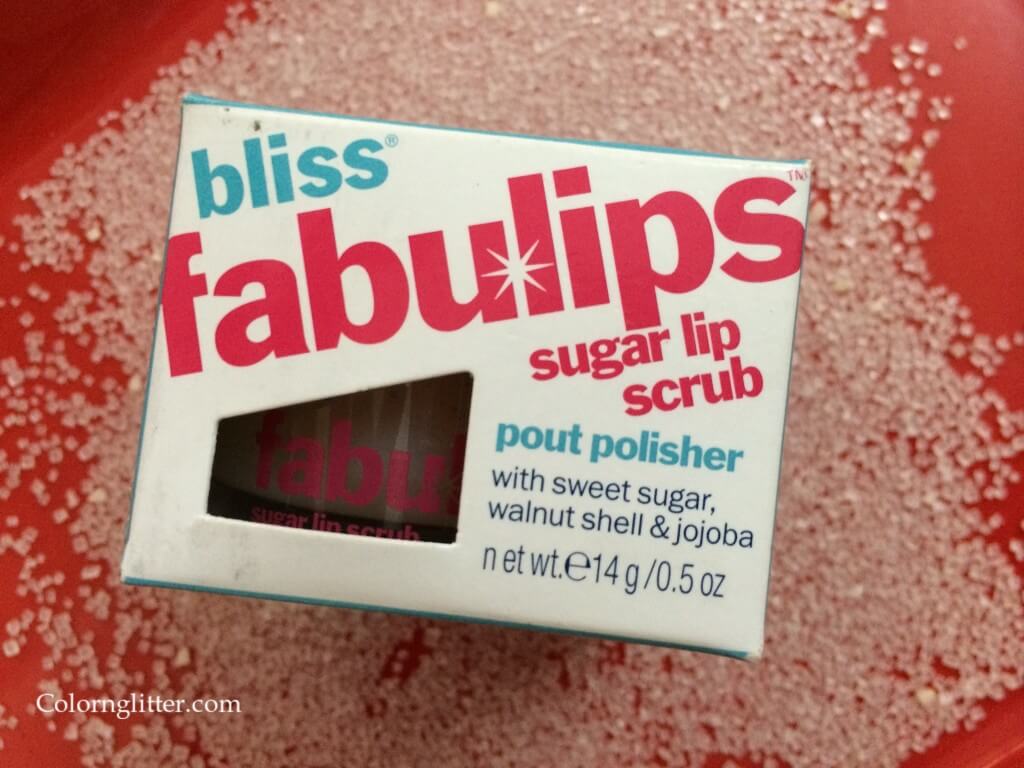 This product has been designed to recreate the popular Fabulips treatment at Bliss Spas. It is a creamy lip scrub meant to polish, nourish and condition lips. I got this because I wanted a scrub that I could use before wearing bright and deep colored lipsticks.
I referred to the Sephora website to get more information on the ingredients :
Sweet Almond Seed Meal – This emollient, rich in essential fatty acids, softens and conditions the lips.
Walnut Shell Powder – Gently buffs away dry flakes to leave lips polished and ready to absorb moisture.
Sweet Sugar – This finely granulated sugar gently exfoliates and smoothes skin.
Jojoba Seed Oil – This moisturizer prevents water loss to keep skin supple and hydrated.
Vitamins A, C and E – These antioxidants protect against aging and free radical damage.
Shea And Cocoa Butters-Moisturize, improve lip suppleness, and ease dryness.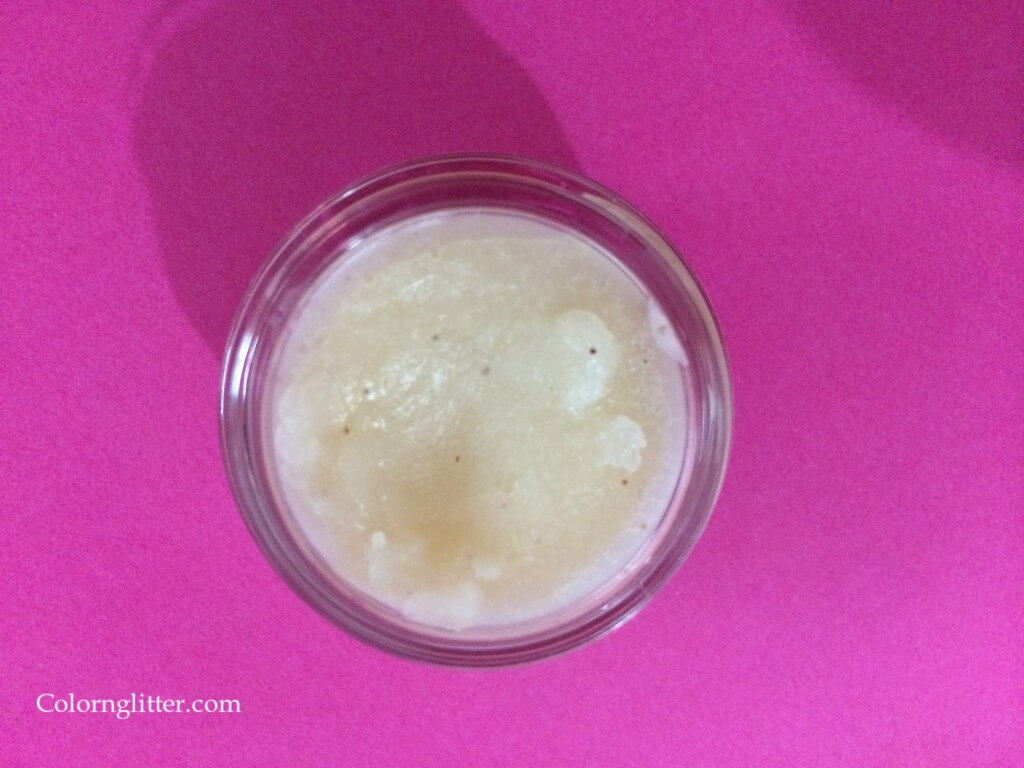 I haven't used too many sugar lip scrubs, but unlike the ones I have used before, this does not have discrete sugar crystals in it. In fact, this scrub is creamy and very gentle on the lips. One just needs to take tiny bit, apply in a light circular motion and then wipe it off with a damp washcloth. It has a nice flavor and feels as though it is moisturizing the lips while you scrub them. It gets the job done pretty quickly.
This scrub costs Rs1500 (for 14g of product) – I bought it from the Sephora outlet in DLF Promenade. Indian customers can also order this online from http://www.amazon.com for $18.00 plus shipping plus import charges.
Yays!
Gentle on the lips
Buffs, nourishes and conditions all at once. Can also be used on the nail beds to nourish cuticles and smooth away dead skin.
Very little product is needed each time.
Nays!
Note for those allergic to nuts – contains crushed almonds and walnut shell.
Which is the best lip scrub you have used so far? Please leave your responses in the comments box