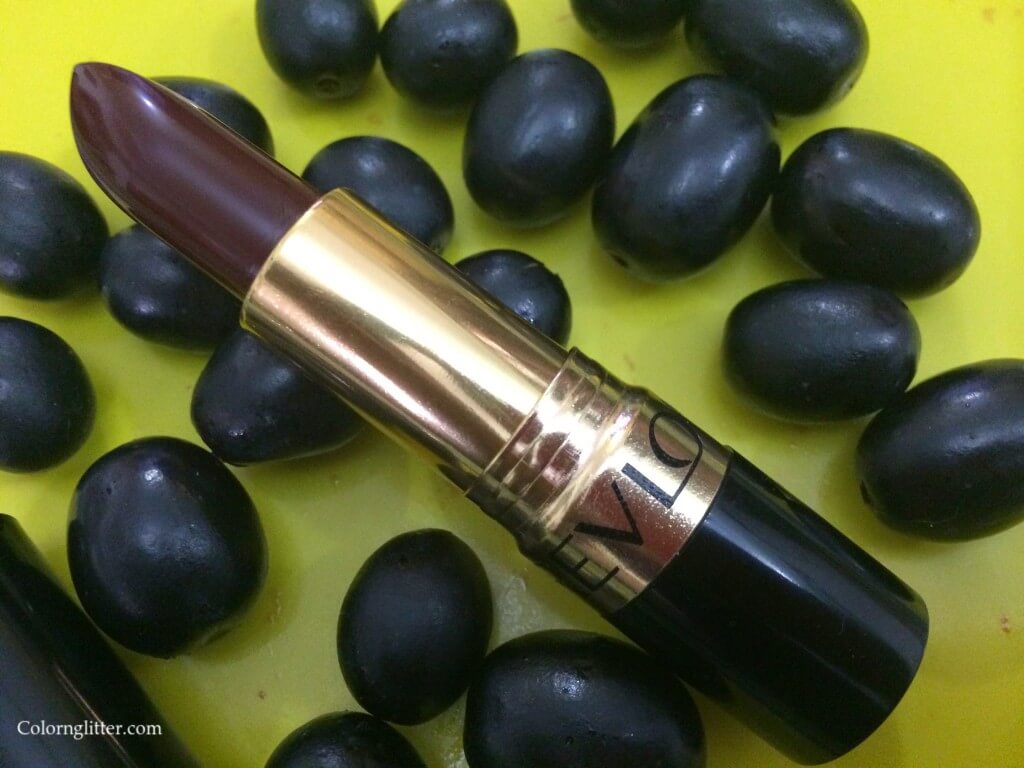 Summer is not the time for deep rich red wine kind of colors so I initially wanted to hold on to this post till winter but got tempted to write about this beautiful lipstick. If you are like me and get intimidated by intense colors but secretly admire them, then you can start with this lipstick. This lipstick can be worn as a light raspberry stain if paired with a lip balm or you can build it up to get a rich red wine color…..or blot and pack on some more pigment for a vampy look. It goes on to the lips smoothly, does not dry them and has good color pay off. If you decide to build up the color to the deep red wine shade, exfoliating and moisturizing the lips before wearing the lipstick are a must. After eating or drinking, keep an eye on the lips so that you don't end up with the dreaded ring of color on the outer lip. This is a deep color, make sure there are no traces of lipstick clinging to your teeth after applying the lipstick. The lipstick stays on for about 4 hours or so.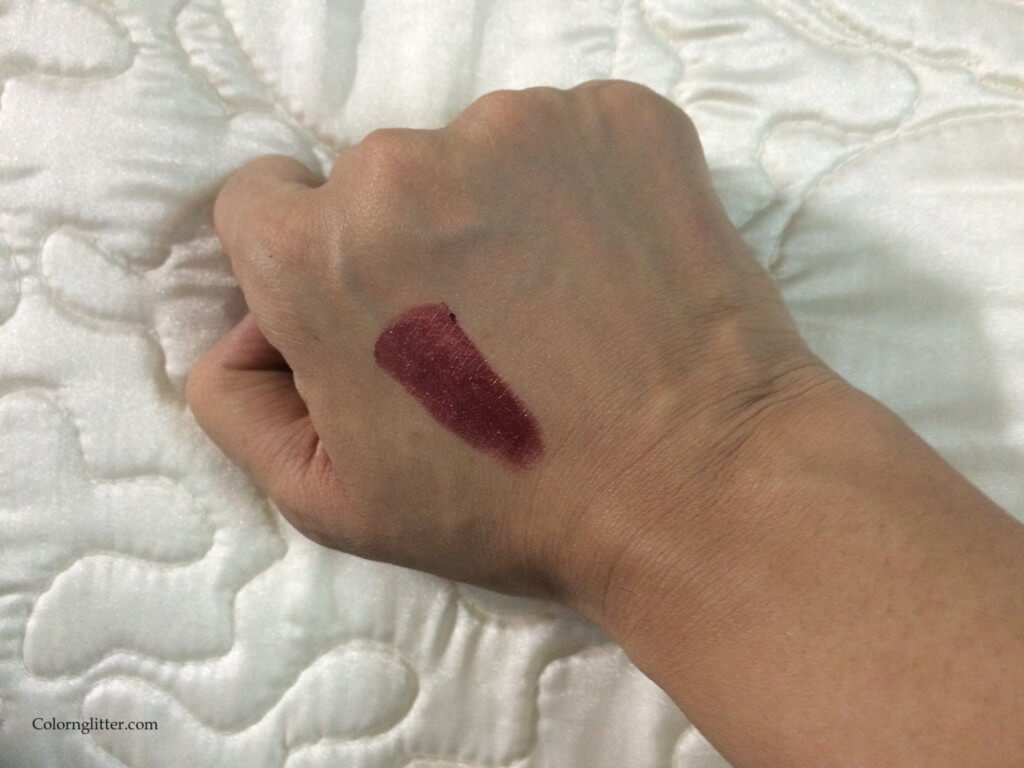 It costs Rs 550 on http://www.flipkart.com and $7.99 on http://www.drugstore.com
Yays!
Beautiful rich color. Good for night time party wear.
The product has good formulation – smooth, pigmented and does not dry the lips
Versatile – can be worn as a light raspberry stain too
Nays!
Will highlight any existing dryness on the lips. Exfoliating and moisturizing the lips before application is a must.