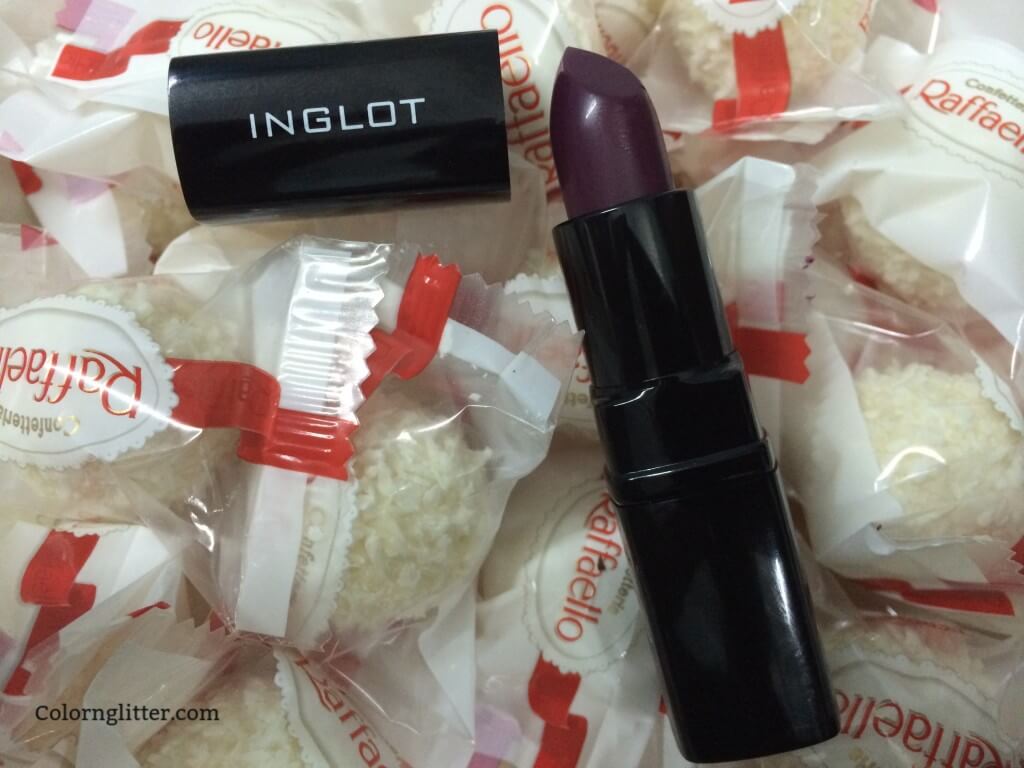 MAC Rebel is one of the most beautiful lipsticks in my collection and so when I was thinking about what to gift my mom on her birthday, the first thought that came to mind was MAC Rebel. Then I thought why not check out if Inglot had something similar. Inglot is becoming my favorite brand slowly but surely. By trying a similar shade from Inglot, I could get to test another new lipstick 😉 . As if by divine intervention, the stage was set for me…as soon as I walked into Inglot, I saw their gorgeous Berry Collection Lipsticks lined up. I didn't have to search for what I was looking for – I saw #293 staring at me and saying "I am what you're looking for". #293 is a deeper and intense version for MAC Rebel.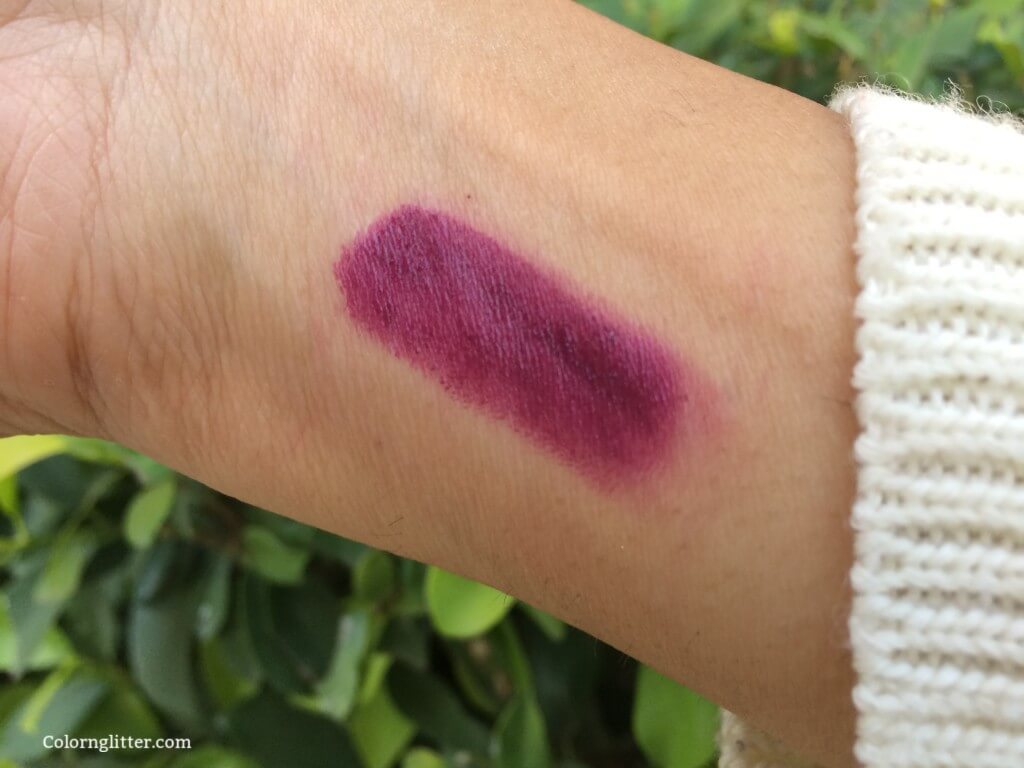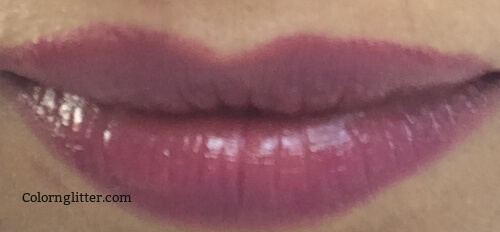 I fell in love with it as soon as I tried it in the store. It applies like a dream. Sometimes, deep berry lipsticks apply unevenly and appear blotchy but #293 applies effortlessly. The formula is hydrating and feels very comfortable on the lips. The color is gorgeous deep blue toned purplish berry. The pigmentation is good. Two swipes give opaque coverage. There is no frost or shimmer. The finish has a natural subtle sheen. The color stayed on my lips for about 6 hours and left behind a beautiful berry stain.
My Mom loves berry lipsticks and owns a dozen of them. So she wasn't super excited when she saw this one in the tube but as soon as it was on her lips, she fell in love with it. I was so glad she liked it. In fact I am thinking of buying one for myself too 😀 The price point is excellent. In India these lipsticks are Rs 600 cheaper than MAC lipsticks. In the US they are $3.00 less than MAC lipsticks and in the UK they are £3.50 lesser than MAC lipsticks. Each tube of these lipsticks contains 4.5 grams of product while MAC lipsticks contain 3 grams. So you get more product and by the way the pigmentation and quality of these lipsticks is awesome. Inglot products are not tested on animals and are paraben free. Overall, I am extremely impressed with this lipstick. So if you're looking for a dupe for MAC Rebel, try this one. Though this is deeper and less brighter than Rebel the shade is pretty close.
Inglot Lipstick #293 is available online in India via Majorbrands for Rs 850. It is available in USA for $13.00 via the Inglot USA website. It is available in UK for £12.00 via the Inglot UK website.
Yays!
Beautiful rich deep berry lipstick which is sure to look great on all skin tones.
The formula is hydrating and feels very comfortable on the lips.
The shade is similar to MAC Rebel. So if you are looking for a dupe this is a good option.
This lipstick applies effortlessly. It is not blotchy.
Nays!