Product reviewed in this post has not been bought by me – this is a PR sample.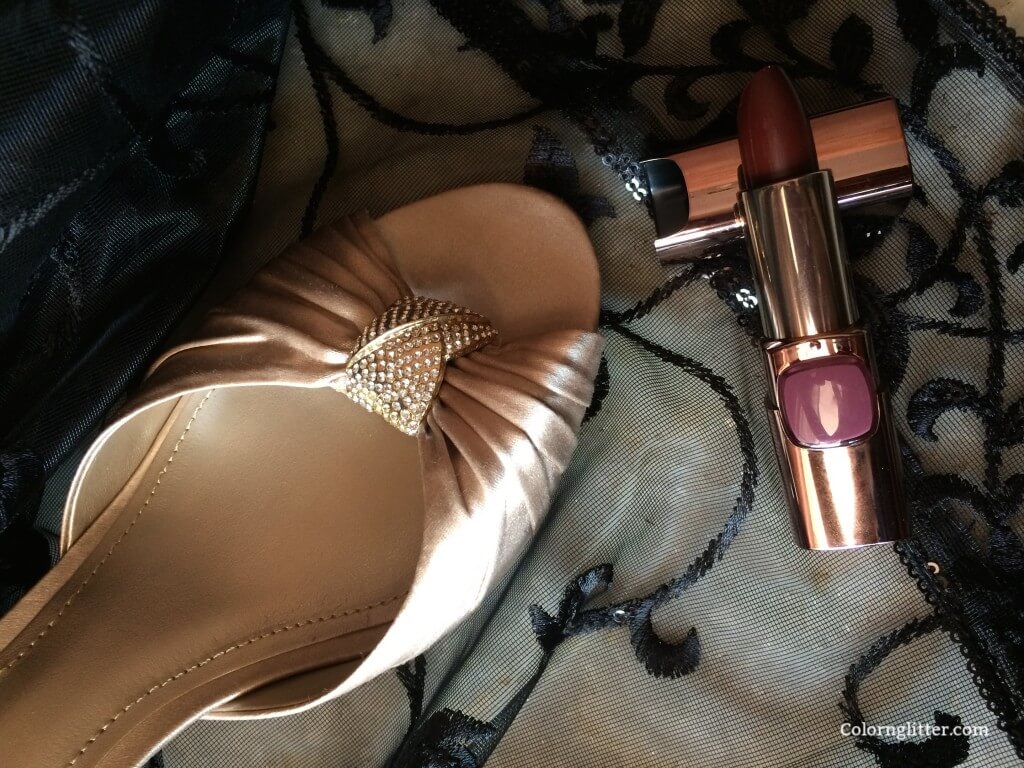 I've been a fan of L'Oreal Moist Mat lipsticks ever since I tried my first one – Raspberry Syrup. The amazing texture, intense pigmentation and classic shades got me addicted to this range of lipsticks. The latest addition to my collection has been Arabian Night.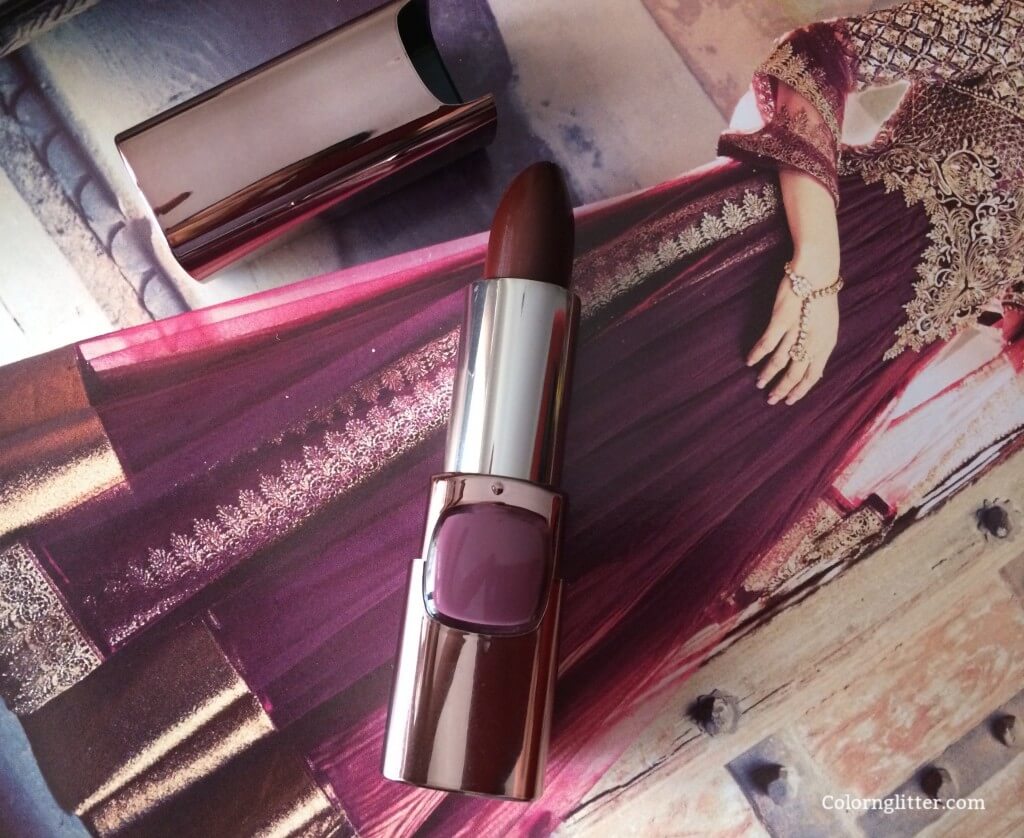 Arabian Night is a very deep berry shade with slight brown undertones.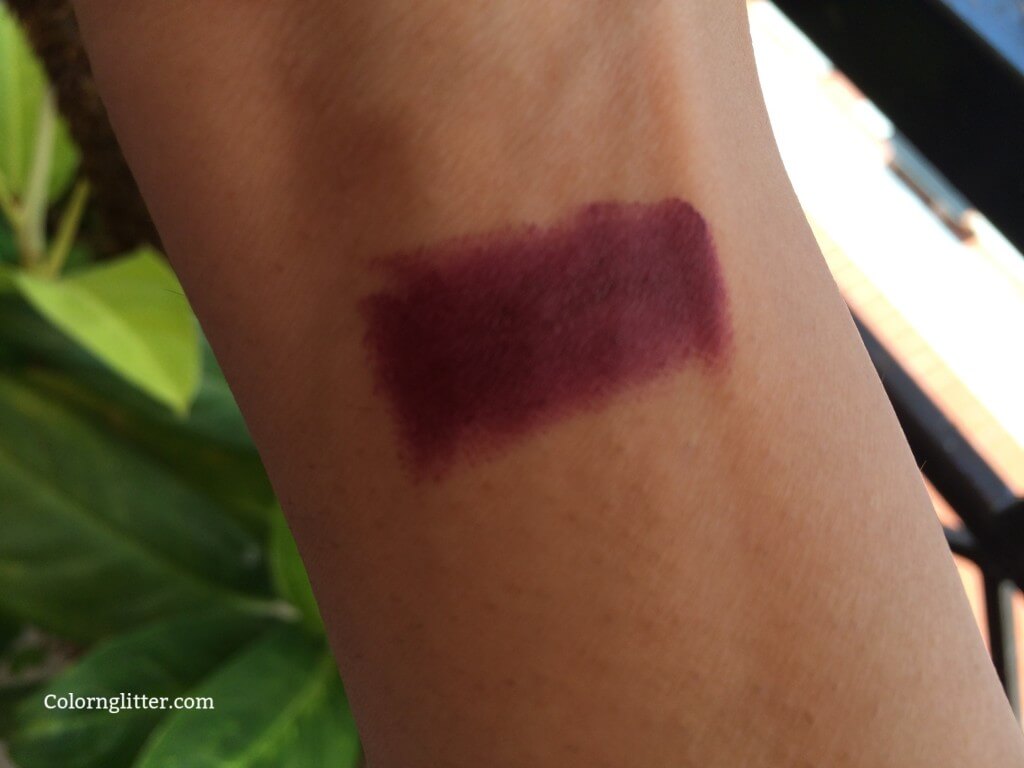 I usually don't wear shades as dark as this one. Arabian Night got me out of my comfort zone and now I am completely enamored by this shade. I don't know how many lipstick lovers think this way but for me, each lipstick in my collection has its own character. Some are playful, some are classy, some are sensuous, some are bold and the list goes on. Arabian Night is a lipstick with a strong and complex character – it starts by overwhelming you a bit. When I first tried it on, I felt as though I wasn't myself. The deep vampy yet beautiful color with the velvety texture was almost hypnotic. I just kept staring at my lips. I then decided to create the rest of my look keeping in mind the fact that there was no way, anything other than my lips could be the focus of the look. I started afresh – I tried to do a good base, did my eyes in neutral shimmery shades of brown with two coats of mascara on the lashes. I then wore Arabian Night on the lips ( btw this is a lipstick that definitely needs a lip pencil). To balance the look, I used a very tiny amount of shimmery burgundy blush in the hollows of my cheek. Here's the finished look.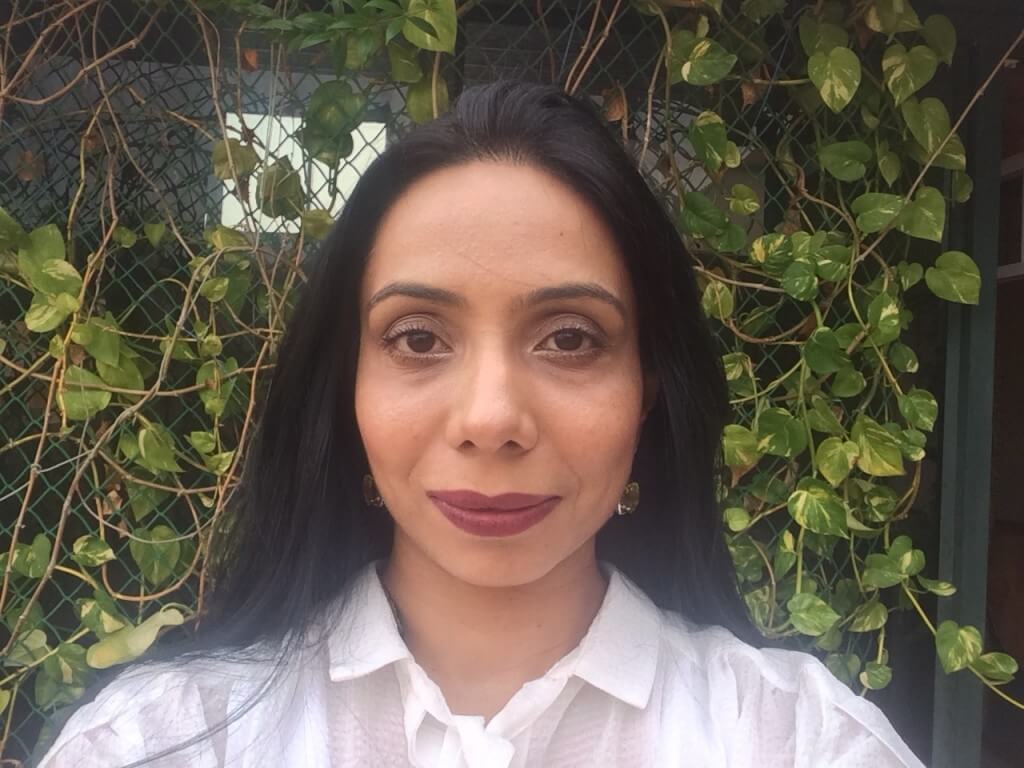 I love how I felt while I had this color on my lips. Not only did it make me feel bold (well, wearing a color like this definitely needs one to be brave and adventurous), it also made me feel very dreamy and romantic. I would love to wear this lipstick for a romantic dinner date. Arabian Night is more of an evening lipstick. I'd love to wear this lipstick with black (I am thinking about a black Manish Malhotra saree 😉 ) and white outfits. It would look great with a grey sweater and jeans in winters!
The pigmentation is superb. It feels very comfortable on the lips.
Overall, I am loving this lipstick! It has initiated me into the world of deep vampy shades 🙂 Though it is not a shade everyone would feel comfortable wearing, those who like deeper shades will love it.
Yays!
Excellent pigmentation.
Amazing texture! Feels very comfortable on the lips.
A beautiful lipstick for those who love dark vampy lip colors.
The packaging is great – travel friendly. There's no chance of it accidentally opening up in your purse.
Nays!