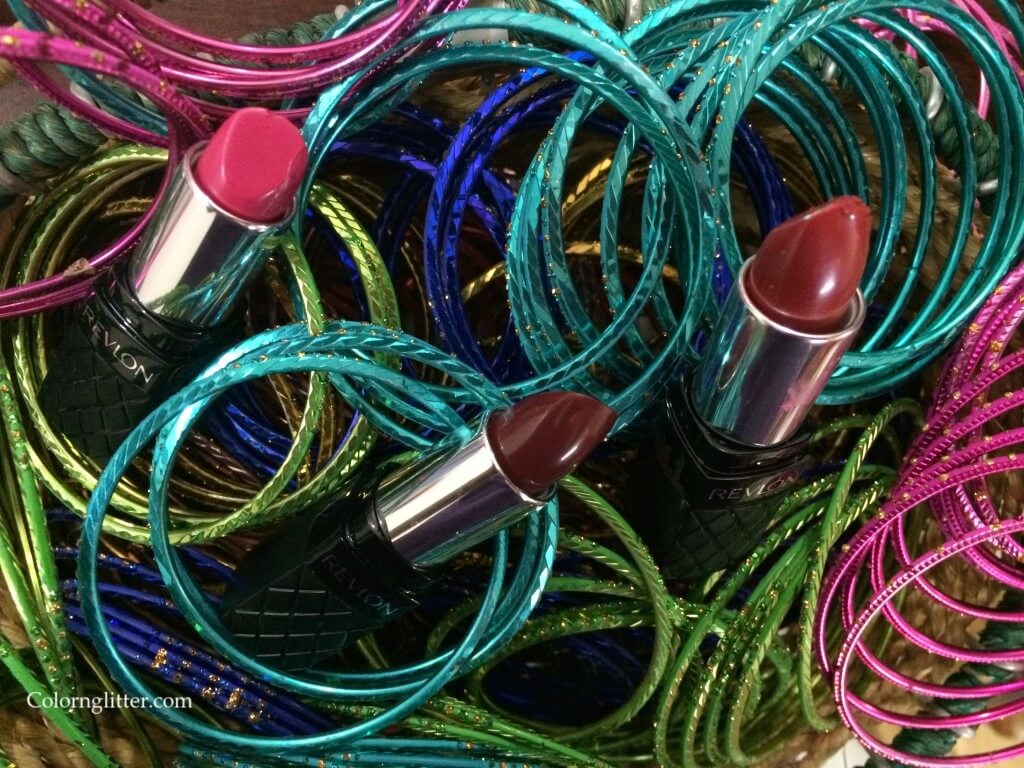 Per Revlon, their Colorburst Lipsticks have been formulated to impart high pigment color release on the lips with featherlight feel. They contain moisturizers and antioxidants, including almond oil. Revlon have used their Elasticolor technology which helps the lip color hug the lips like second skin. These lipsticks also contain film forming polymers for long wear and skin conditioning properties.
Colorburst lipsticks are well pigmented but you can use them to give a sheer wash of color if you like. You can build them up to get full intensity of color. These remind me of an Inglot Slim Gel Lipstick that I have and the MAC hugglable lipsticks. They feel similar on the lips. The color does indeed hug the lips. They feel very comfortable and light. If you feel the lipstick is dragging on the lips during application, let the tip of the lipstick rest on your lips for few seconds before you start applying. The warmth of your lips will help you apply the lipstick smoothly. These lipsticks are moisturizing. To some extent these lipsticks will stand up to eating or drinking, but you will have to keep monitoring because they are not exactly long wearing. They last for about 4 hours.
I bought three of these lipsticks. Since the name is Colorburst, I decided not to buy subtle colors. I went for bright colors that would give the face a pop of color – Fuchsia, Raspberry and Mystique Mauve.
Fuchsia is a bright Fuschia color. Perfect for days when you want to wear something bright but don't want a red lip. It is a cheerful and happy color.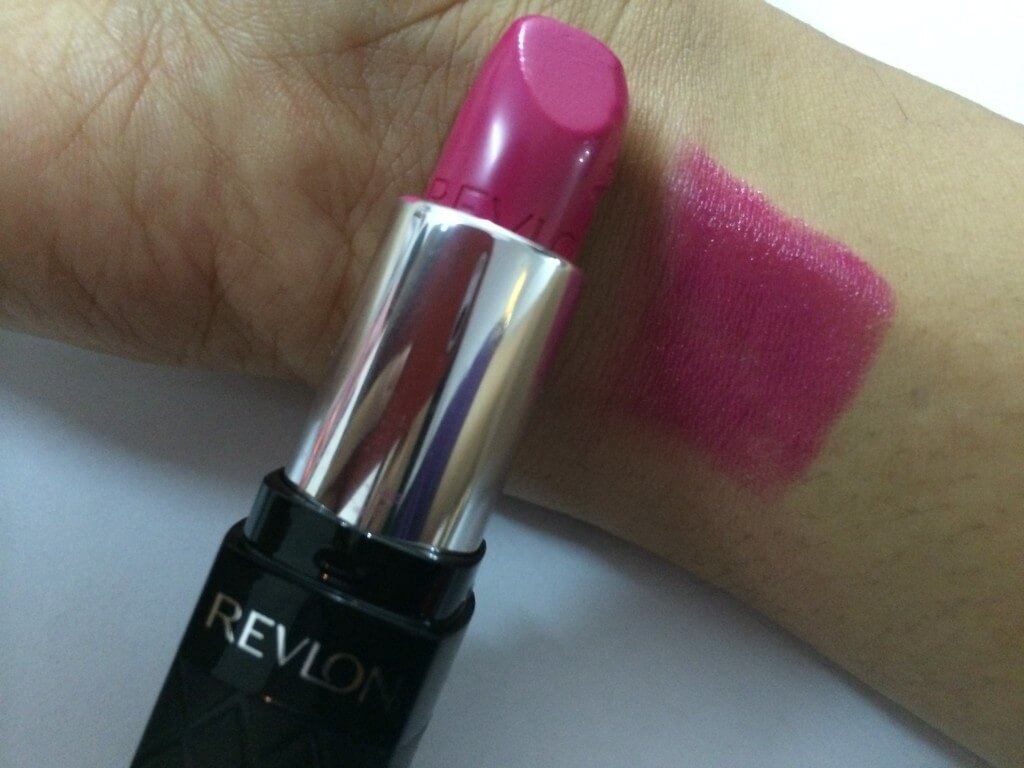 Raspberry is a combination or red and pink, tough to say whether it is more red or pink.. more red I guess. One can call it a pretty pink toned berry red.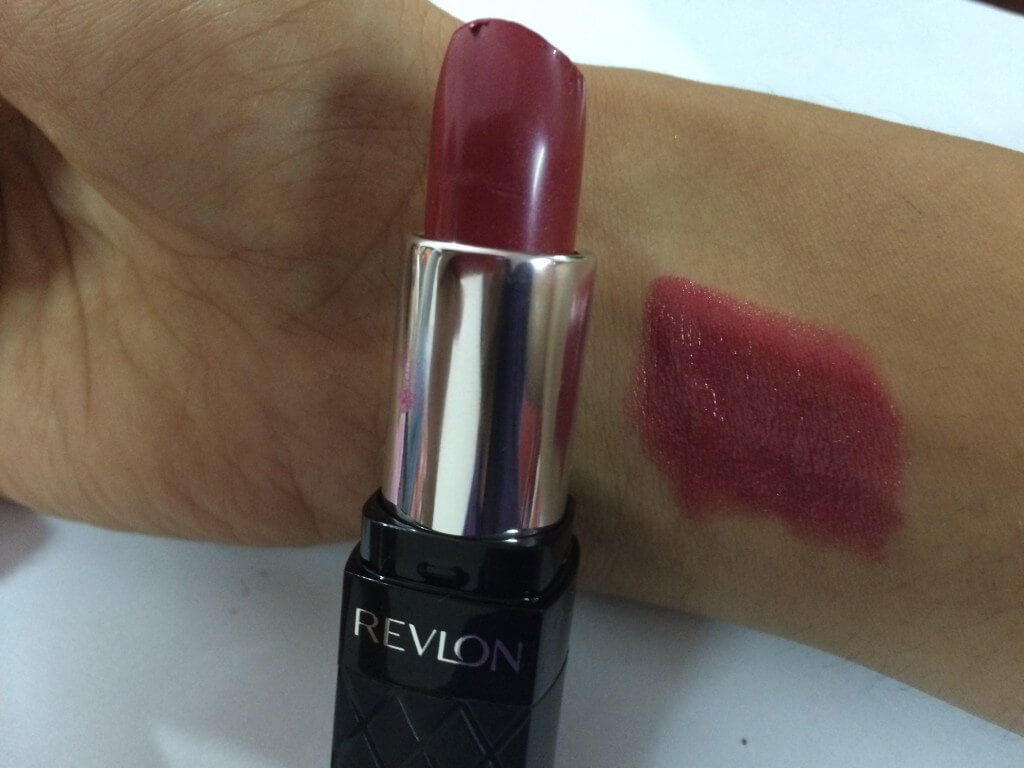 Mystique Mauve is a deep red wine shade, not sure why it is called Mauve. It reminds me of the popular Black Cherry shade from Revlon Super Lustrous Range.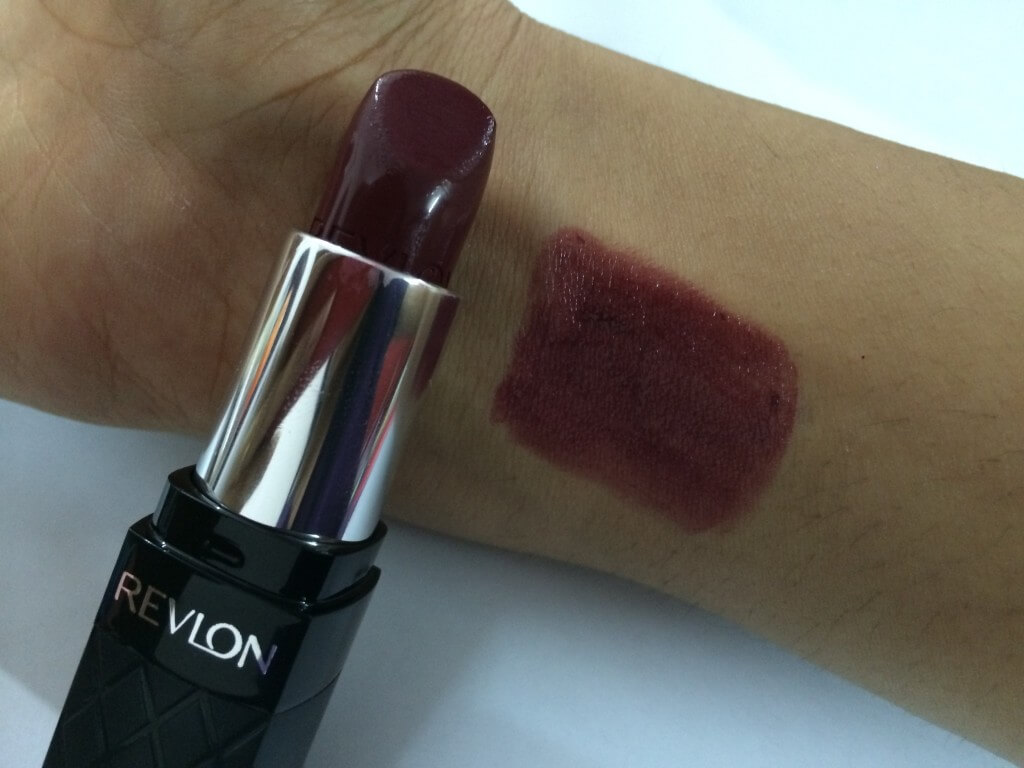 Overall, I quite like these lipsticks. None of the shades are truly unique, they are generic shades but they are value for money given the good pigmentation and comfortable moisturizing feel of these lipsticks – very high quality.
These lipsticks are available in India online via Flipkart for Rs 580.
US customers can buy this online via Amazon for $4.65.
UK customer can buy this via Amazon, however for some reason the price is different for each shade. Most shades cost around £3.50 while some cost £5.00
There is some news that these lipsticks are getting discontinued. So if you like them, it may be a good idea to buy them before they fall into the dreaded triangle of death.
Yays!
Paraben Free.
Good price point .
Quite Moisturising. They feel comfortable on the lips.
Nays!
I have linked up with Elegantly Fashionable Friday Fashion #1 here , why don't you link up too?