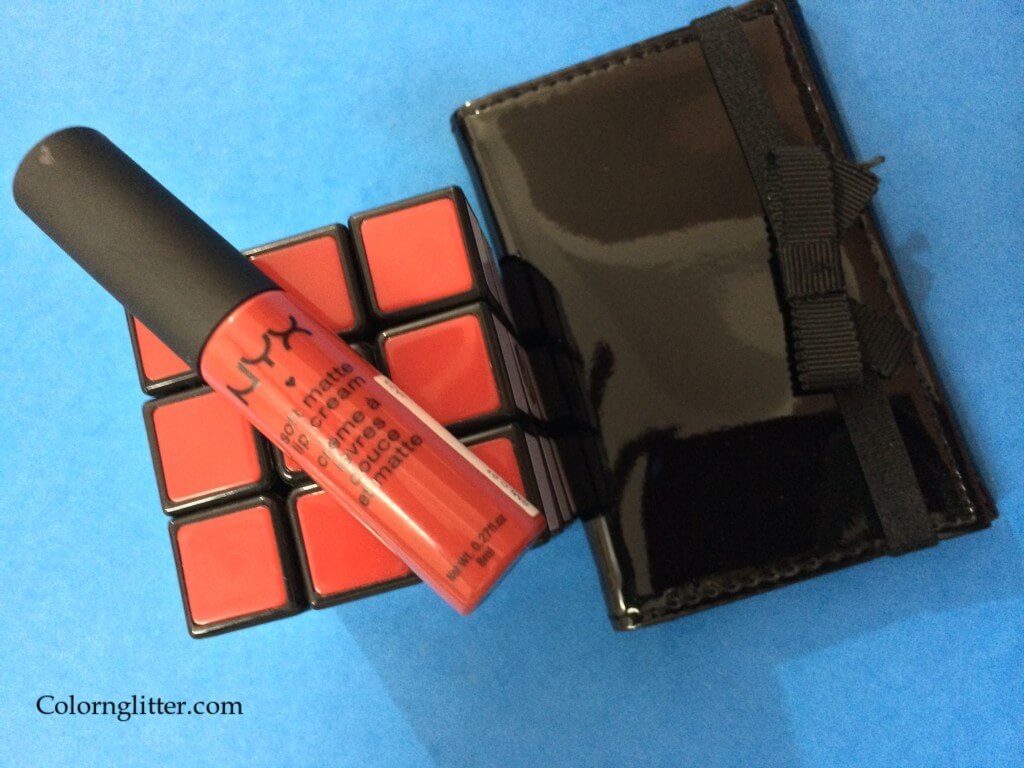 Soft Matte Lip Cream from NYX is a range of highly pigmented lip colors that go on silky smooth on the lips and set into a matte finish. These are also meant to be long wearing. They are relatively moisturizing compared to matte lipsticks. I have also tried Addis Ababa from this range of lip colors and I absolutely loved it. Amsterdam is my second lip color from this range.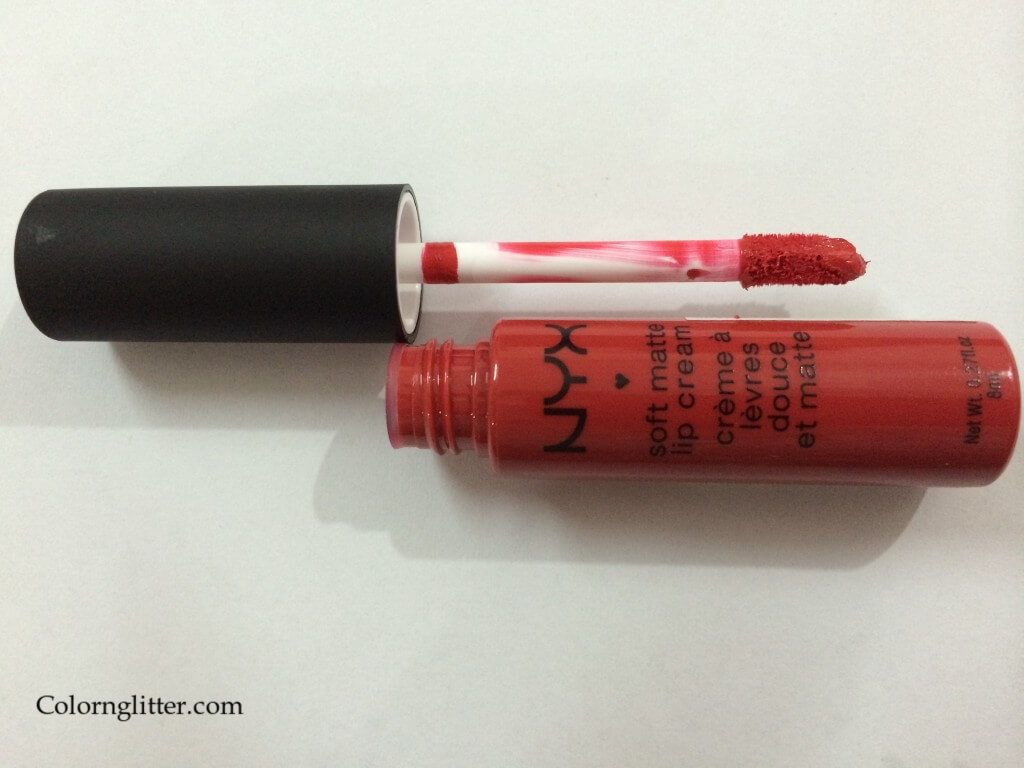 Amsterdam is a gorgeous red lip color. I am intrinsically not someone who wears red lip colors often but Amsterdam has stolen my heart…to the extent that ever since I have tested it, I am just wearing it even though I haven't gone out anywhere. I am just at home wearing this lip color and roaming about……so you can imagine how much I love this color.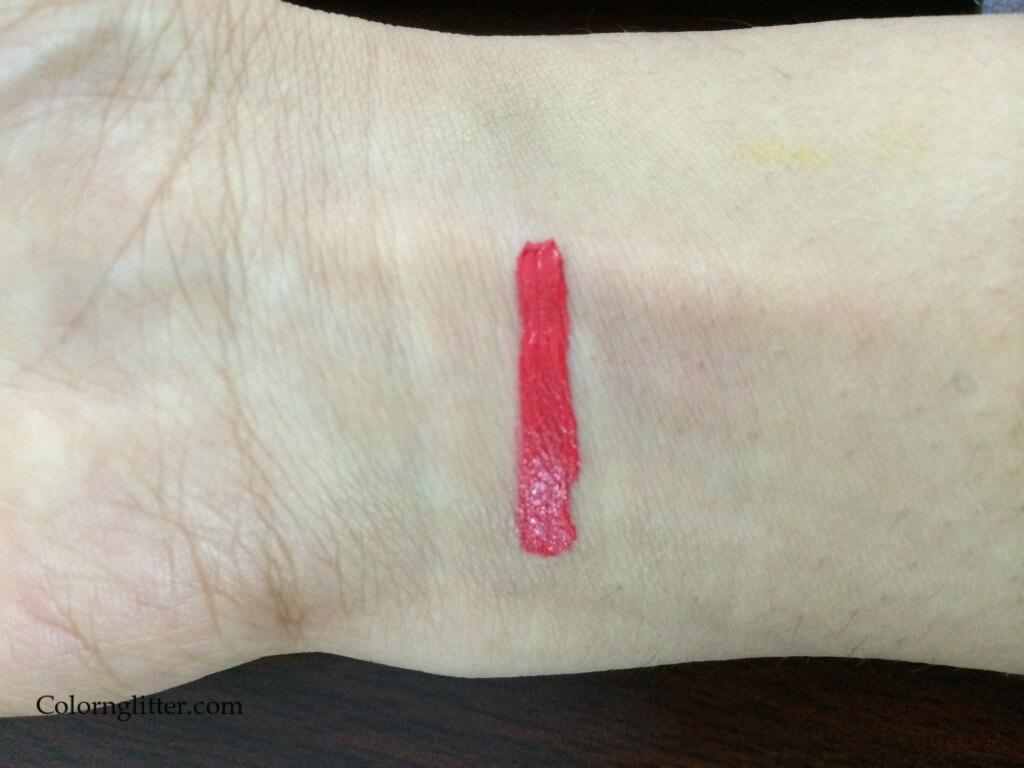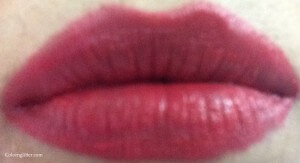 It looks like an intense red color when you build it up, but it leans towards the pink family if it is applied sheer. I would say it looks best when you build it up. It goes on pretty smooth on the lips and sets to acquire a matte finish. It is not as drying as other matte lipsticks. I suggest exfoliating and applying a lip balm or Vaseline about 20 minutes before you apply this lip color. One has to be careful while eating because it may run out on you (not entirely, just a bit). Now, one thing that I did not like about this lip color is that though it is long wearing and lasts up to six hours – during these 6 hours it wears off in patches so you have to keep monitoring and reapplying every 2-3 hours or so.
I bought this lip color from Sephora, DLF Promenade. It costs Rs 550. It is available widely online for Indian customers but the prices are inflated. I found the best price at http://www.junglee.com/NYX-Matte-SMLC01-Amsterdam-0-27oz/dp/B004LXOJ3Q/ref=sr_1_1?ie=UTF8&qid=1402154125&sr=8-1&keywords=NYX+Soft+Matte+Lip+Cream+Amsterdam – it is currently available for Rs 364 ( please note the price keeps changing so while it is available now for Rs364, soon the price may change again).
For US customers, it is available via https://www.nyxcosmetics.com/ for $6.00
UK customers can buy this via http://www.nyxcosmetics.co.uk for £5.50.
Yays!
Beautiful red lip color.
Very pigmented.
Very Easy to apply because it goes on very smooth on the lips.
Good price point.
Nays!
Can feel a bit drying after 4 hours or so.
Though it is long wearing, it wears off in patches and therefore you need to keep monitoring and reapplying if needed.