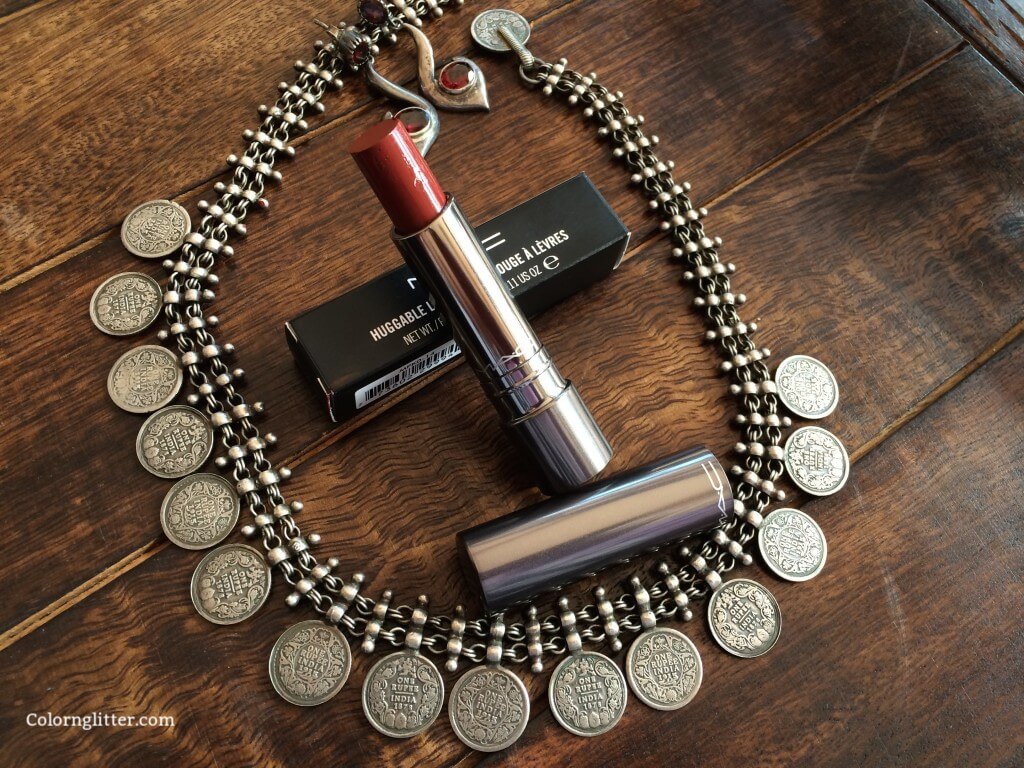 Rusty belongs to the Limited Edition range of Lipcolours from MAC called Huggable Lipcolour. Huggable Lipcolour promises long lasting color and shine (upto 6 hours) along with rich hydration. The consistency of these lipcolours is smooth and buttery. Rusty is my second lipcolour from this range. I had reviewed "What A Feeling!" earlier which was a beautiful cool toned pink with semi-opaque coverage. It didn't apply evenly unless I warmed it up a bit on my lips but "Rusty" has been a complete surprise – A pleasant one!
Rusty just glides onto the lips effortlessly. The coverage is opaque and the shine is incredible! Within a minute or so it sets onto the lips with a glossy finish. I could actually feel this lipcolour clinging or hugging my lips (in a nice way). On the lips, these lipcolurs feel similar to gel based lipsticks. The formula is undoubtedly hydrating. It doesn't accentuate any dryness on the lips nor does it settle into fine lines.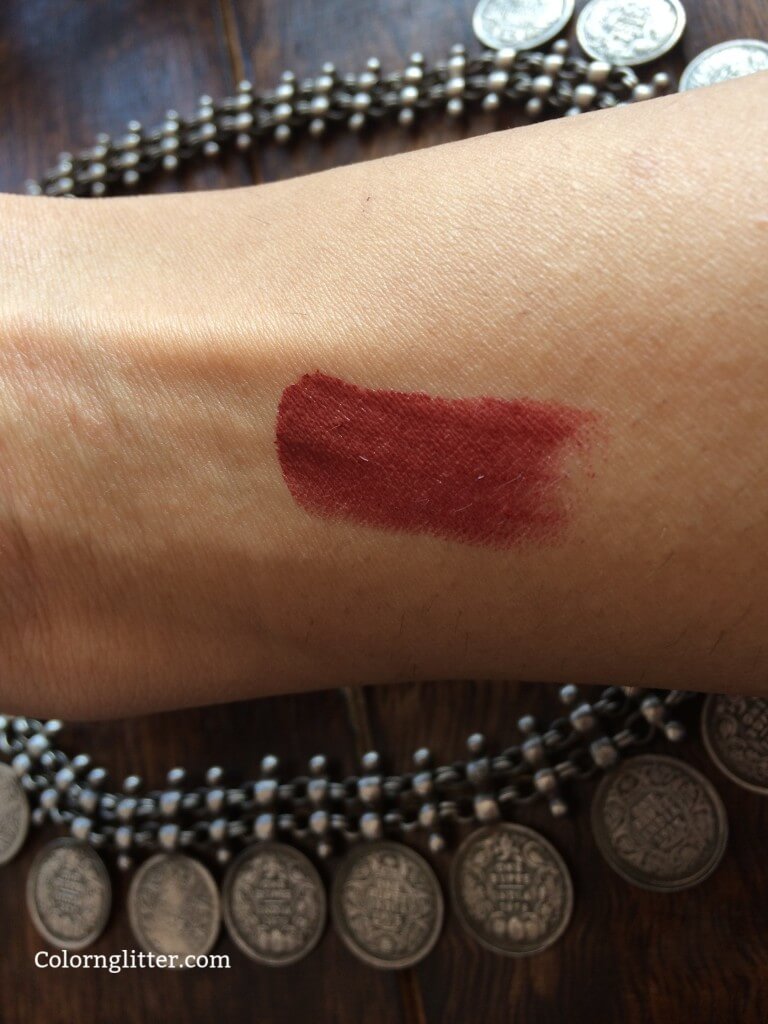 Rusty is a beautiful brick-toned warm red. It is the kind of red that most girls would love wearing. It is not the intimidating bright bold red. It is a classy red lipstick that can be worn for any occasion – formal or casual. I'd always want one such red in my collection 🙂
It did not last on me for 6 hours but it could do 3-4 hours if there isn't any major eating or drinking in between. It definitely won't survive a meal. In fact, I'd suggest filling in lips with a red lip liner just in case you decide to go for a light snack or coffee. I am currently using Inglot Full Metal Lip Liner #856 with Rusty. Without a layer of lip liner beneath, one would end of with the dreaded Red Ring Of Shame!
Since MAC Huggable Range of Lipcolours was Limited Edition, it may be tough to get hold of Rusty unless it is re-released. If you really like the shade, here's a dupe – Clarins Joli Rouge Lipstick #700 Cedar Red is very very similar both in terms of color as well as texture. Rusty has just a tiny bit more red while Cedar Red has just a bit more brown. Here are the swathes.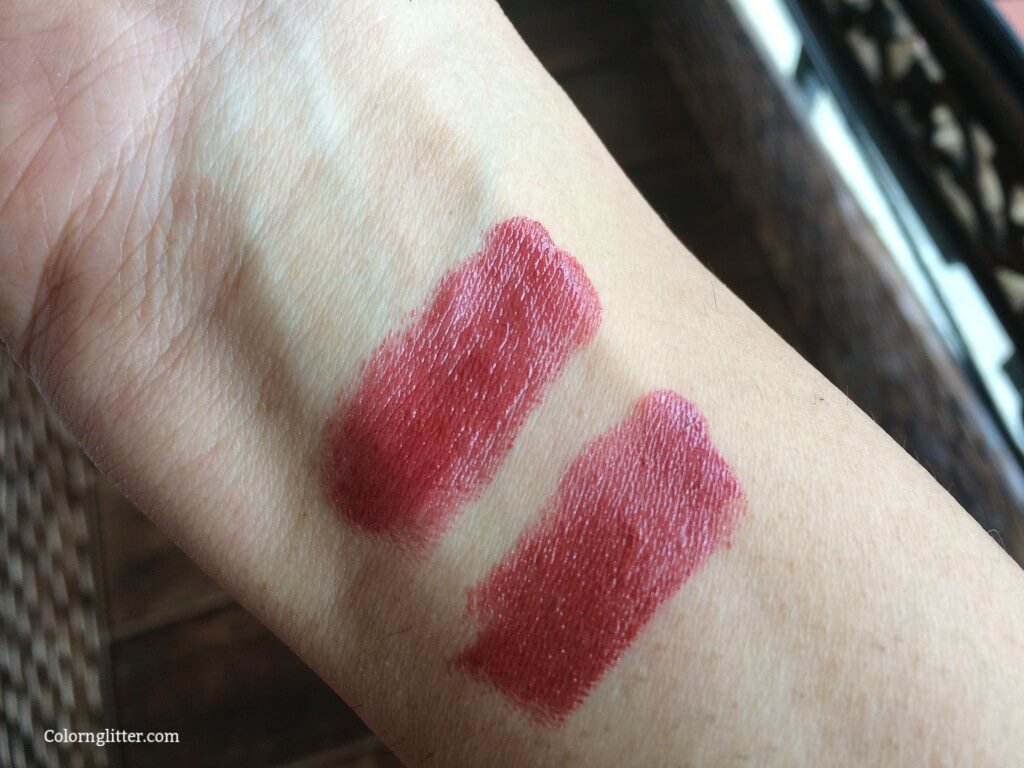 Here's a link with more about Clarins Joli Rouge #700 Cedar Red along with details on where to buy it from.
Yays!
Very Classy Red Lipcolour. It's the kind of red that every girl would love to have in her collection.
Very Hydrating.
The shine is amazing.
Feels comfortable on the lips.
Nays!
Wish it was long wearing.