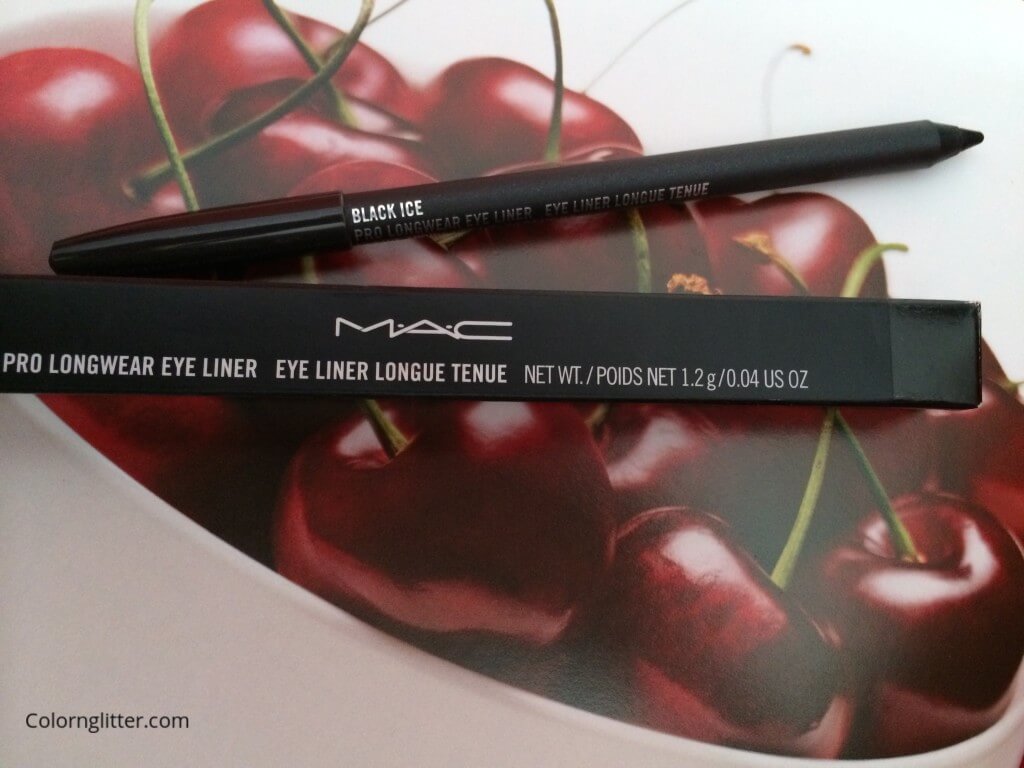 Pro Longwear Eye Liners from MAC are meant to deliver creamy and dense color. The application is supposed to be effortless. These liners are formulated to stay put for 12 hours. They are also said to be smudge-free and water resistant.
I have very watery eyes, so most black eyeliners end up below my lower lashline instead of the waterline. I needed a black eyeliner that would stay put on my waterline all day. I thought I'd give Black Ice a chance since it is supposed to be smudge-free.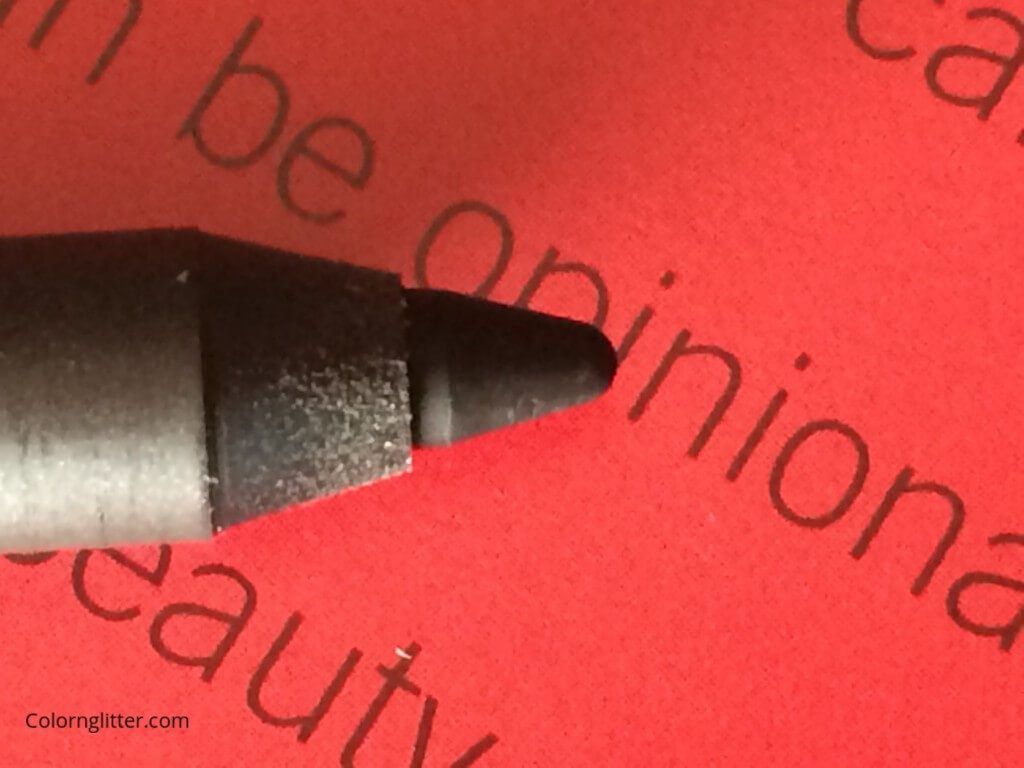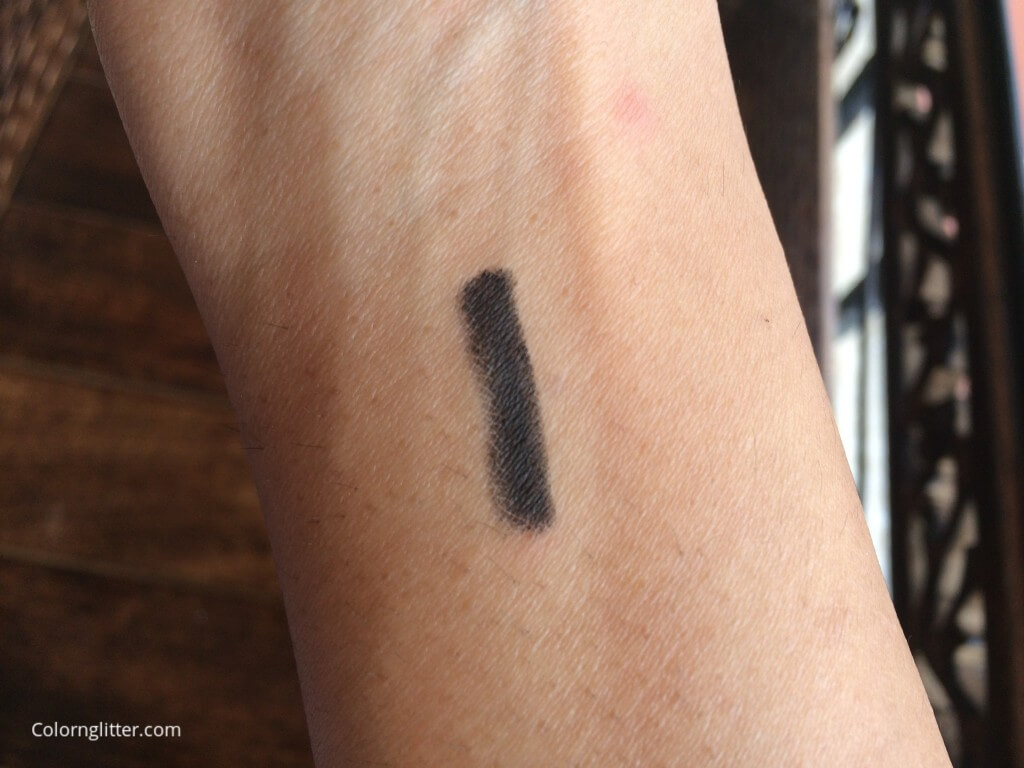 Black Ice is jet black and very pigmented. The finish is matte. I wouldn't call it creamy but it is reasonably soft. It is soft to the extent that one cannot sharpen it to get the perfect pointed tip for very precise application. However it doesn't crumble while you're working with it. It applies smoothly.
I find gel liners and liquid liners easy to work with while lining my upper lash line or doing a winged liner but while testing Black Ice, I thought why not try it on my upper lashline. It worked fine and I got good color pay off. It wasn't tough to line the upper lash line with it but yes, doing the wing wasn't easy for me because even though I sharpened it, I didn't get the precision I needed. But I guess experts will be able to do the winged eyeliner with it – I'm not great at doing winged liner so I almost always need a brush.
While working on the waterline, I had to do 3-4 swipes before I got the desired intensity of color. Some eyeliners, irritate my sensitive eyes when they are applied on the waterline but Black Ice felt very comfortable. I was very happy with the results because for the first time, an eyeliner actually stayed on my waterline. The color stayed on my waterline all day without smudging and running onto my lower lid. That's what made Black Ice a winner for me. My face looked clean hours after I had applied Black Ice on my waterline. It did start to look a bit worn after about 4 hours but it still looked good.
Black Ice sets almost immediately and therefore you don't have much playtime with it. I guess that's why it is named "Black Ice". One has to be super quick if you want to smudge it so it is not easy to do smokey eye looks with it. I'd say MAC Kohl in the shade Smolder is best for smokey eyes.
True to claims it is water resistant and almost waterproof. The picture below was taken after I had put my hand under running water for almost a minute and I didn't lose much color.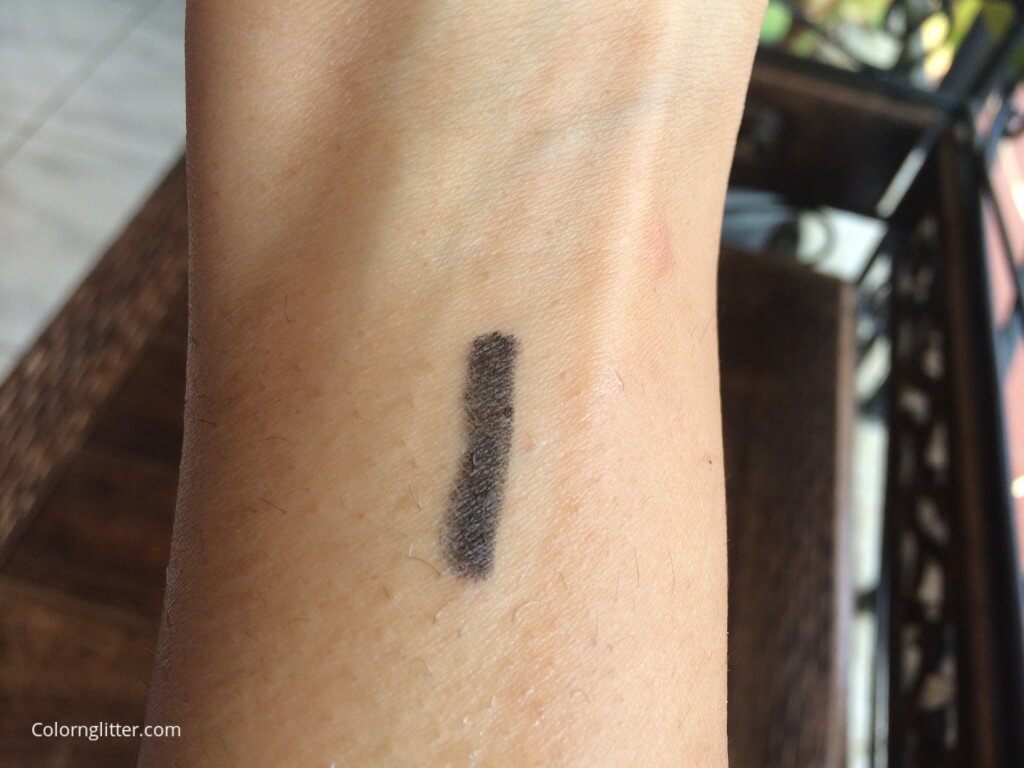 Overall, I am quite satisfied with Black Ice especially because it stays put on my waterline. I just wish it came in form of a retractable pencil. My heart aches when I lose product while sharpening given the fact that this product is quite expensive.
I had bought Black Ice directly from the MAC store for Rs 990. The price may have gone up by approximately 20% by now. It is also available online via Junglee but the price is inflated – Rs 2360.70. Customers in the US can buy this directly from the Official MAC website for $20.00. Customers in the UK can buy this from the MAC UK website for £16.50.
Yays!
I love it because it stays put on my waterline
Doesn't irritate my sensitive eyes.
I like the intense black color and the matte finish!
It is truly long wearing. Lasts all day.
Nays!
I wish it came in form of a retractable pencil. I'm losing a lot of product while sharpening the pencil.