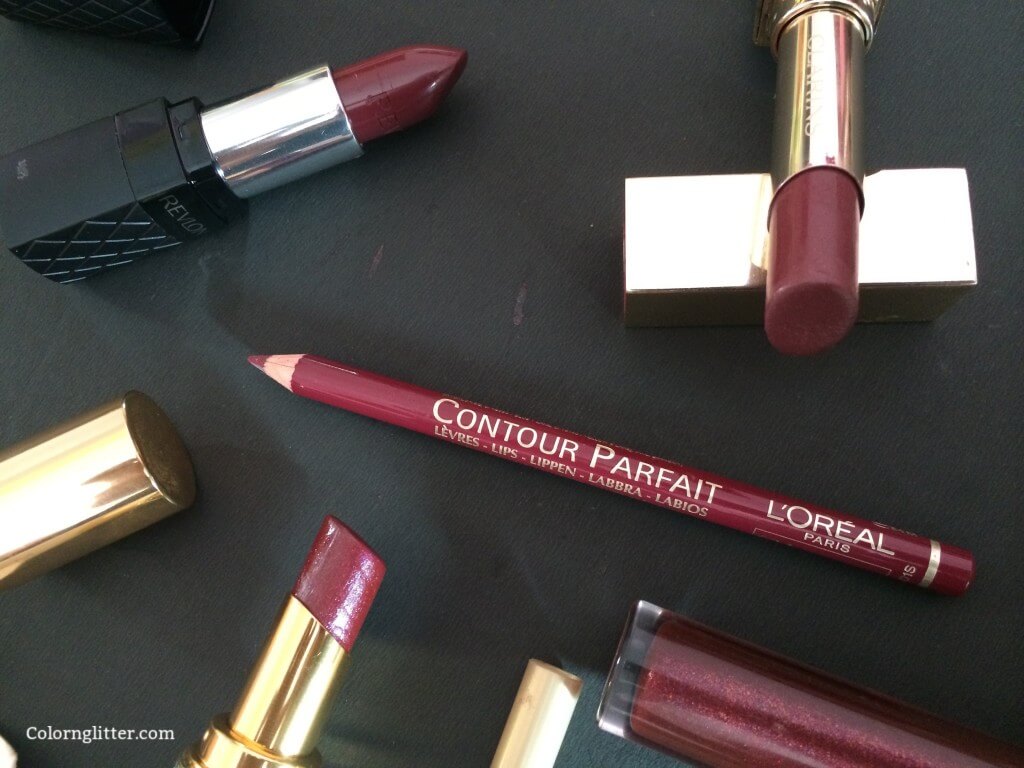 Contour Parfait Range from L'Oreal Paris offers long wearing lip pencils with smooth and creamy texture. I picked up Contour Parfait in the shade Plum.
"Plum", is a medium intensity plum colored lip pencil. It has got a matte finish. The application is smooth. It does not tug or drag on the lips but it isn't really creamy or soft. It is not very stiff either. It has just the right consistency to allow perfect definition. I could line my lips with it almost effortlessly. It also does a good job of adding extra definition to the lips. When it comes to filling in the lips, it works fine if your intent is to first fill in the lips and then wear lipstick on top. However, if you want to wear this lip pencil by itself, like a lipstick, then you have to be prepared for some extra work. Because it is not creamy and soft, it is important to go over carefully to ensure that you are not shading the lips in patches. It takes some effort to ensure you have uniform coverage throughout. The color looks beautiful by itself too. It is not particularly drying, but prepping your lips with a lip balm before applying the lip pencil will help. I usually don't wear this lip pencil by itself. I wear it under my plum and berry toned lipsticks like YSL Rouge Volupte' Shine Lipstick #2 Pourpre Intouchable.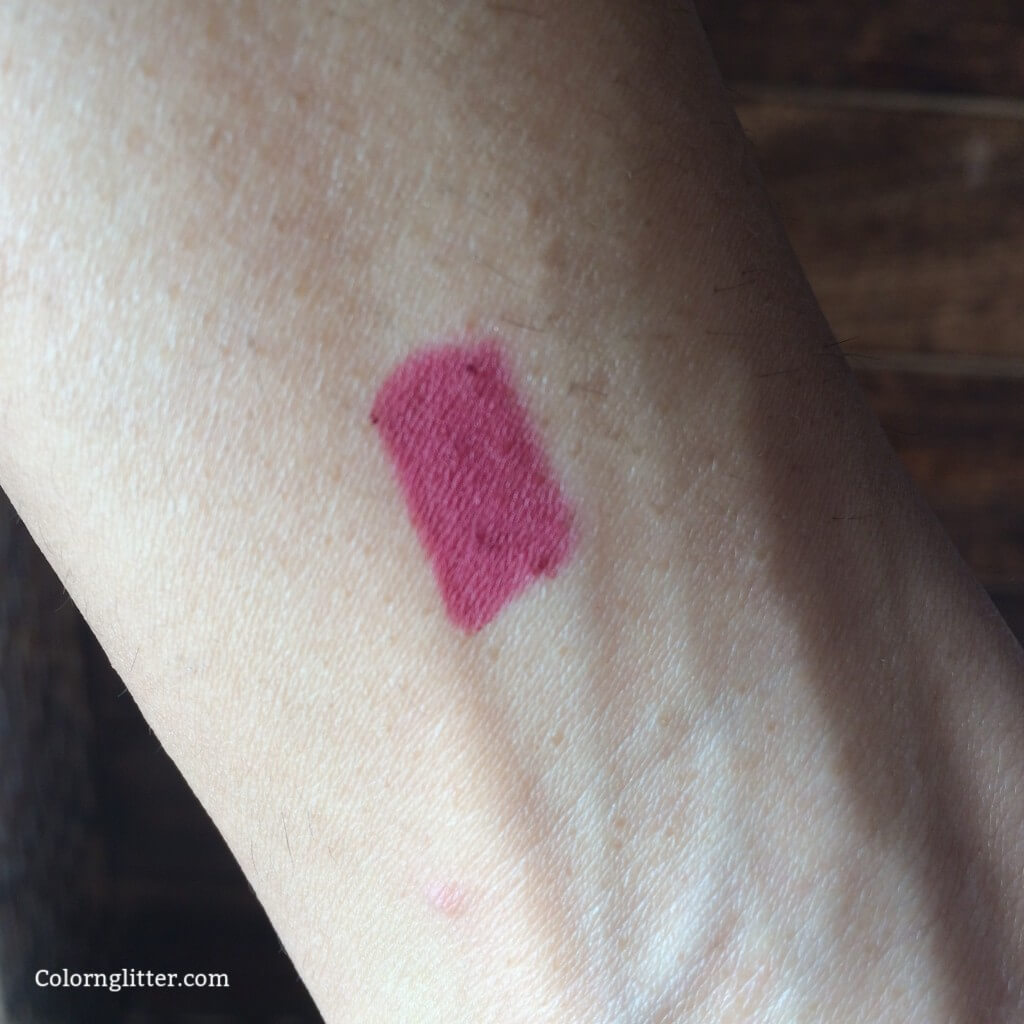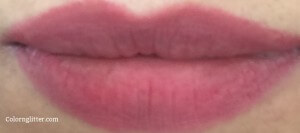 It definitely makes my lipsticks last longer. Also, if I'm wearing the glossy, high shine kind of lipsticks, filling in my lips with this lip pencil before wearing the lipstick, puts my mind at ease because I'm not left with the dreaded ring of shame on my lips after a snack, cup of coffee or a meal. I also like the fact that this lip pencil fades gracefully and not in patches.
Overall, this lip pencil is turning out to be very useful for me this season because I can use it with nearly all my plum and berry lipsticks. I can use it with some pinkish reds too!
Customers in India can buy this product via Amazon.in for Rs 650. It is also available via Jabong for Rs 630. Customers in US can buy LOreal Contour Parfait Lip Pencils via Amazon but I didn't see Plum available. Other shades are available. The price ranges from $2.50 to $9.80 depending on the shade. Plum is available via UniverseSupply but the price is inflated- $37.80. Customers in UK can also buy L'Oreal Paris Contour Parfait lip pencils via Amazon. There is a wide range of shades available. #634 is also available, but it is called Prune and not Plum so I am not sure whether it is exactly the same shade or not. #634 is priced at £12.11. Others range from £ 2.08 to £ 8.36
Yays!
It is easy to line as well as define the lips with this pencil. It allows good precision.
Long wearing. Lasts upto 6 hours on me.
Works well with most of my berry and plum lipsticks!
It fades gracefully and not in patches
Nays!