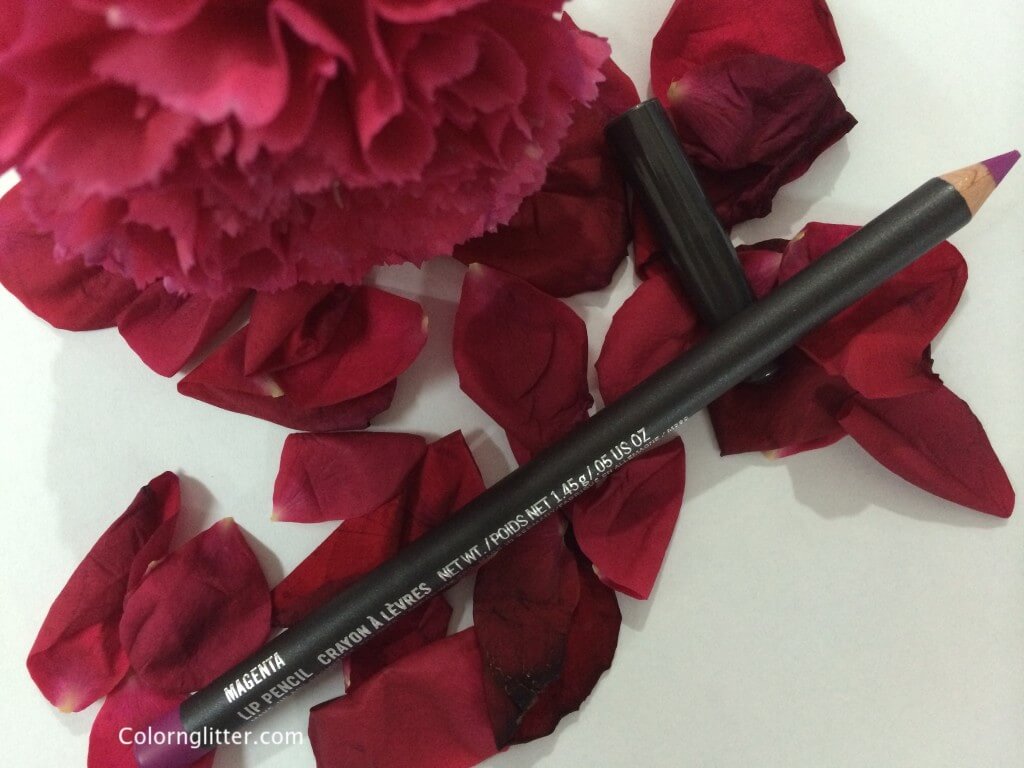 Pink and Purple Fans…here's a lip pencil you will love! Magenta from MAC, is a beautiful pinkish purple lip liner. This shade looks great when paired with pink – purple lipsticks like MAC Up The Amp or by itself. If I'm using this lip pencil without a lipstick , I like pairing it with lip gloss, especially with MAC Dazzleglass Fantabulous. If you fill the lips just with the pencil without layering it with a lipstick or a gloss, it still looks good – more like a pinky purple lip stain.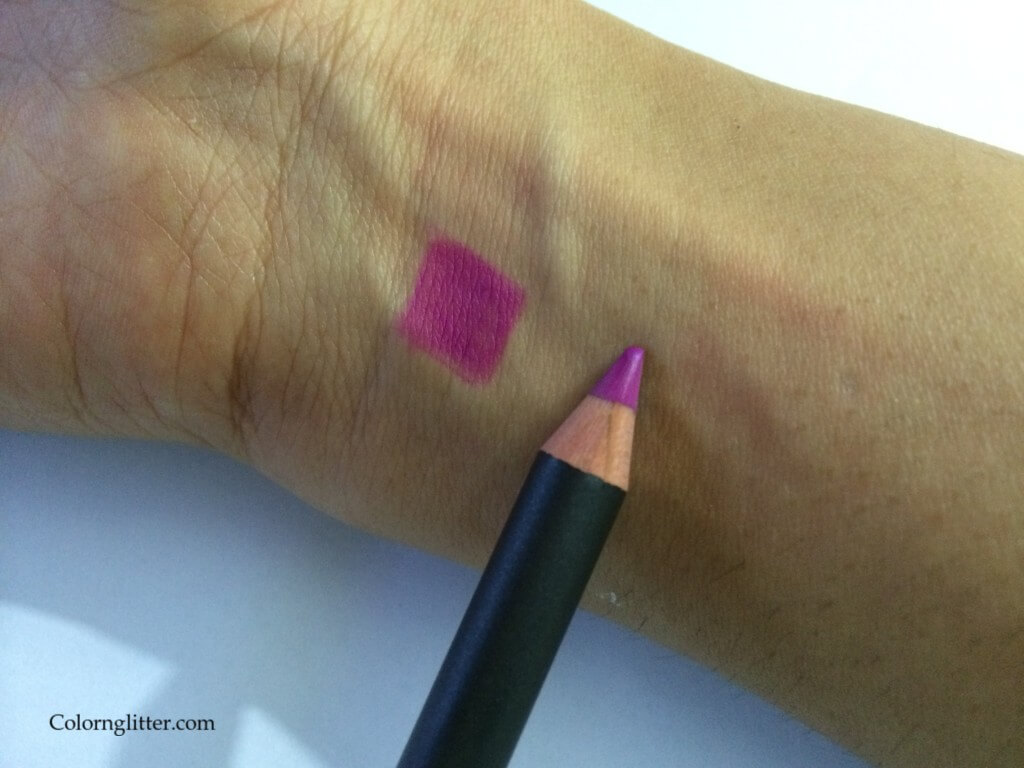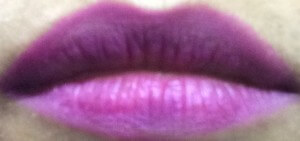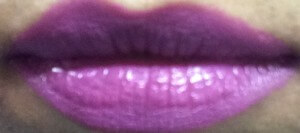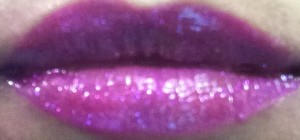 This lip liner is quite drying so prepping the lips with a lip balm is a must. One thing I don't like about this otherwise gorgeous lip liner is that if I wear it on its own, I find it tough to apply. It drags on the lips. I usually rub the tip of the pencil between my palms to warm up the color and then it is relatively easy to apply but I would have been happier if it was soft and creamy.
The pigmentation is great and the color lasts on the lips all day. I consider this lip pencil a must have for my collection because the color is quite unique and vibrant. The color of this lip pencil looks different in different types of lighting – it can lean towards pink or purple depending on how light falls on it. How I wish this lip pencil was retractable – I hate sharpening lip pencils!
I had bought this Lip Pencil for Rs 990. It is available via the MAC counters. US customers can buy it online via the Official MAC Website for $15.00. UK customers can also buy it online via the MAC UK Website for £12.50.
Yays!
Beautiful and Unique color – A must have for all pink and purple lovers.
Long wearing.
Looks good with pink/purple lipsticks or by itself.
Nays!
Feels quite dry on the lips unless you use a lip balm before filling in the lips.
It is not easy to fill in the lips with this lip pencil – it doesn't go on smooth. It drags on the lips and feels rough.