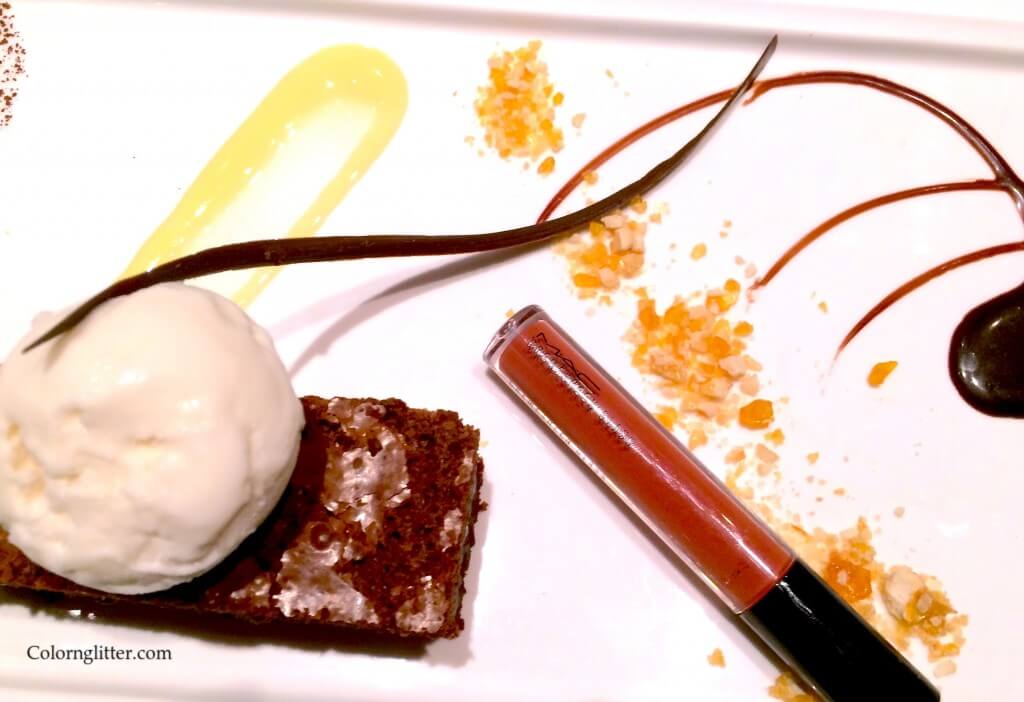 MAC describes Over Indulgence as a Neutral Brown Gloss. I'll fill in some more details – It is a Warm Neutral Brown Gloss with Orange Undertones. Perfect Neutral gloss for everyday kind of wear. It is not particularly a unique color but it's the kind of color that looks good on all skin tones. I love wearing this over my favorite lipstick – Crème In Your Coffee.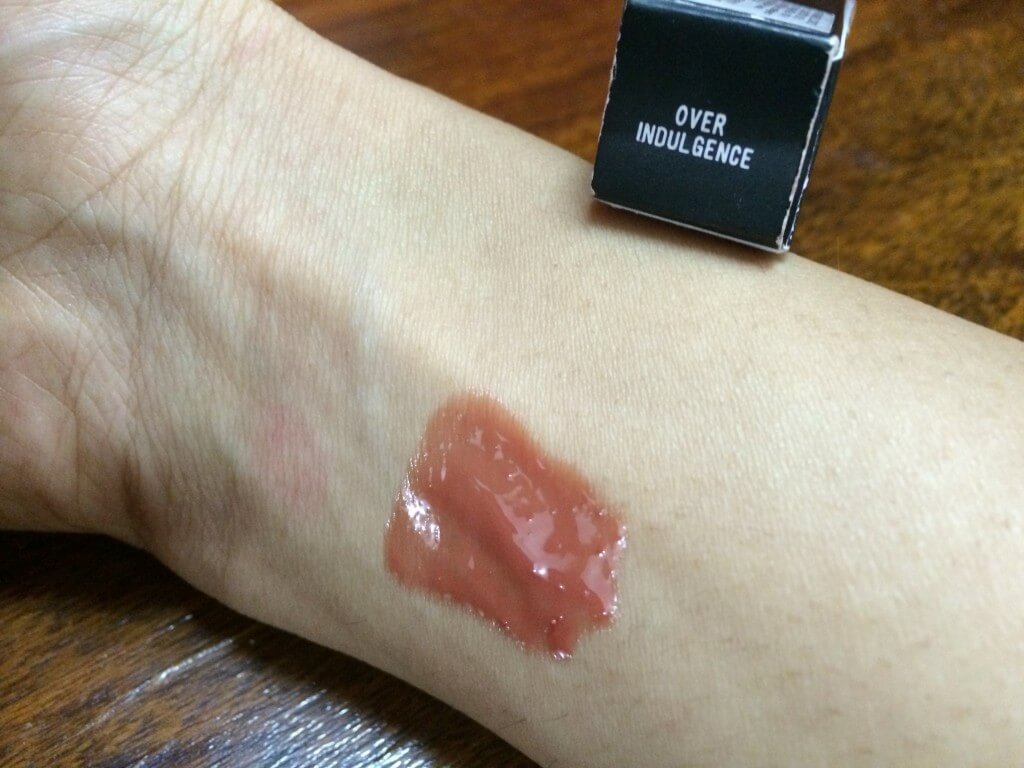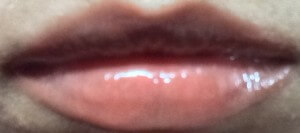 It is creamy and gives semi opaque coverage. It does not settle into fine lines. It isn't long wearing so you will need to re-apply 2-3 times during the day. What I like about this gloss is that it is not annoyingly sticky. In fact it isn't sticky at all.
Overall, this is a nice neutral lip gloss for daily wear. It looks good on its own as well as over neutral brown lipsticks.
It is expensive – In India it costs Rs1500 for 2.7g of product. It is available at MAC Outlets. US customers can buy it online via the Official MAC Website for $20.00. UK customers can also buy it online via the MAC UK Website for £ 17.50
Yays!
Great Texture – creamy and comfortable on the lips. Doesn't feel sticky.
Doesn't settle into fine lines.
Safe everyday neutral lip gloss. Work appropriate. Looks good in all seasons.
Nays!