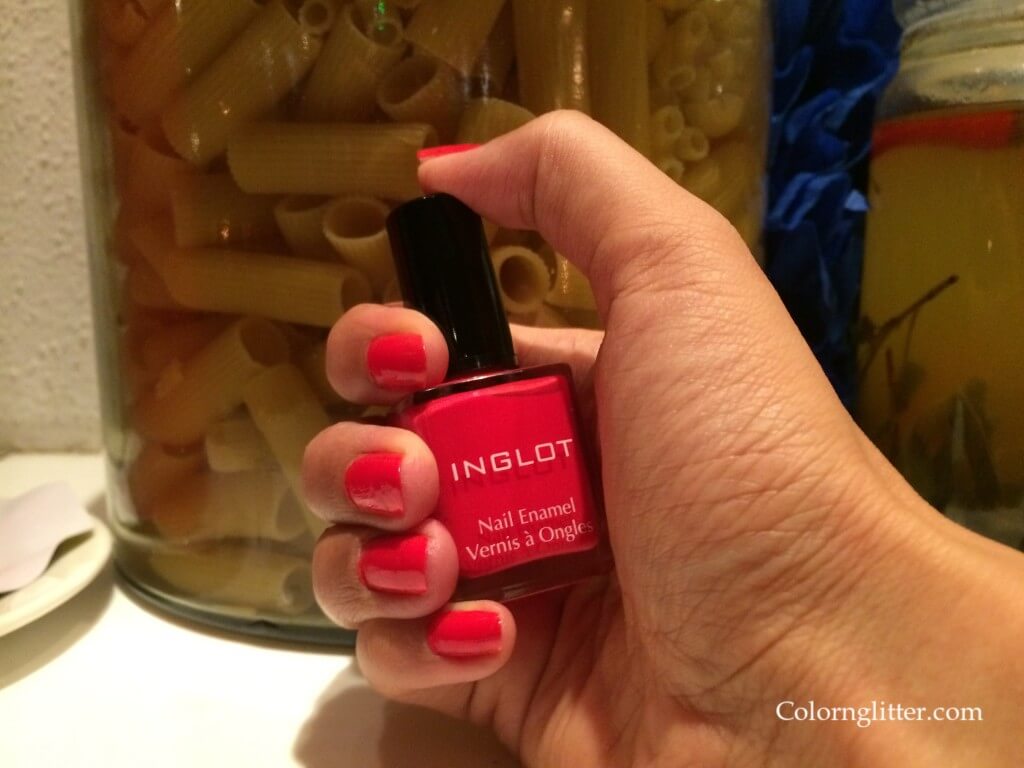 Inglot Nail Enamel # 860 is a red nail paint with a very slight hint of pink. This is a great color for those who want to wear red but are a little apprehensive about wearing a very bright red nail polish. While this is a vibrant red color, it is not an unduly attention seeking red nail polish. This is a very safe shade of red. The picture below shows the color of this nail paint most accurately.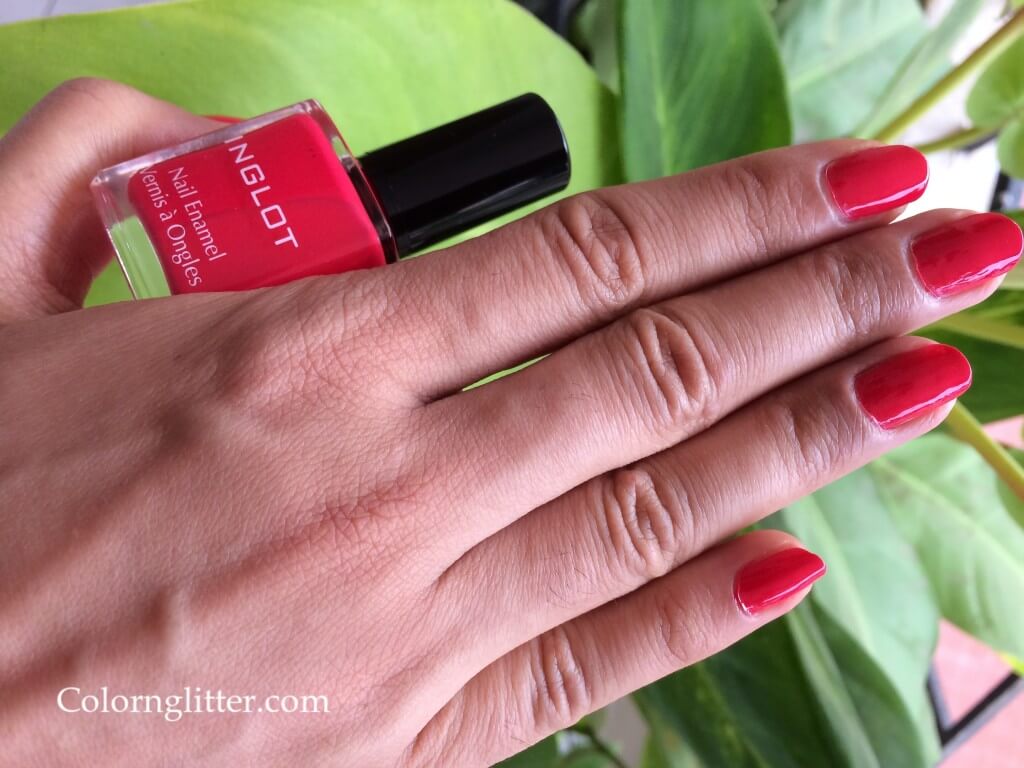 The application is smooth, quick and effortless – the consistency of the polish as well as the brush make it easy to apply this polish. The first coat is nearly opaque but I like wearing two coats. The finish is glossy and the polish looks great even without a top coat. I am not wearing any top coat in these pictures. The polish lasts easily for 5 days.
If you're looking for a classy red nail polish, do that a look at this one.
In India, this nail polish is available for Rs 600 via the Majorbrands Website. US customers can buy this for $10.00 from the Inglot USA website . UK customers can buy this for £8.00 from the Inglot UK website. Click here to read the post on best Summer Nail Paint Colors.
Yays!
Beautiful and Safe Red Color!
Long Wearing.
Easy, Smooth and Effortless Application.
Nice Glossy Finish
Nays!