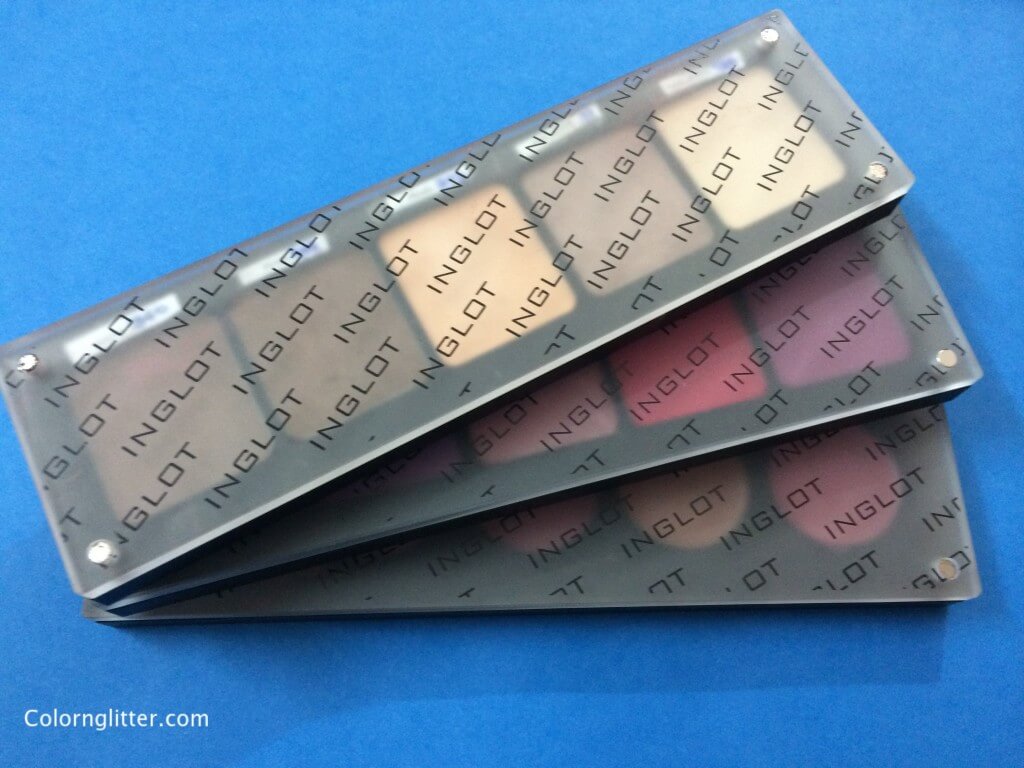 Makeup lovers collect palettes for a number of reasons – they look lovely and colorful, offer variety, they are space savers and travel friendly. But do we really use all the colors, shades or textures that a palette offers? Rarely. Wouldn't it be great if these wonderful palettes were custom made to suit our requirements?
Inglot is one of the brands that offer customers the flexibility to experiment with countless shades and color combinations of different face products, giving them the opportunity to create their own customized color palette. MAC offers this flexibility too but Inglot is more economical!
Inglot Freedom System lets you pick an empty palette of your choice – sizes ranging from 1 pan to up to 40 pans based on your requirement. You then fill it with products, colors, shades and textures of your choice. You can select pressed powders, concealers, blushes, brow wax, eye shadows…whatever you want.
Talking about the cost, let me give you a rough estimate –
Estimate For US Customers – A 4 pan custom eye shadow palette from MAC will cost you $48 ( -$8 for the palette and $10 for each eyeshadow (1.5 g of eyeshadow in each pan) while a 4 eyeshdow palette from Inglot will cost you $38, $10 for the palette and $7 for each eyeshadow (roughly 2.5g of product). So you get more product for lesser cost.
Estimate For UK Customers – Likewise for UK customers, a 4 pan Inglot palette costs £ 6.00 and each eyeshadow costs £ 4.5. So the palette will cost £ 24.00 while a MAC custom palette with 4 eye shadows will cost £46.50 – £6.50 for the palette and £10.00 for each eyeshadow.
About 10 months back I got my MAC 4 pan custom palette for Rs 550 with 4 eyeshadows (1.5g), each for Rs 750. So the total cost came up to Rs 3550. I got a 5 pan Inglot palette for Rs 850 and 5 eyeshadows for Rs 1850 (each eye shadow pan with more than 2.5g product) so total cost came to Rs 2700 for a bigger palette, more eye shadow pans with each pan containing about 1g extra product.
By the way, the quality of these eye shadows is excellent!
Here are some pictures of my Inglot Freedom System Palette. I had fun assembling it myself.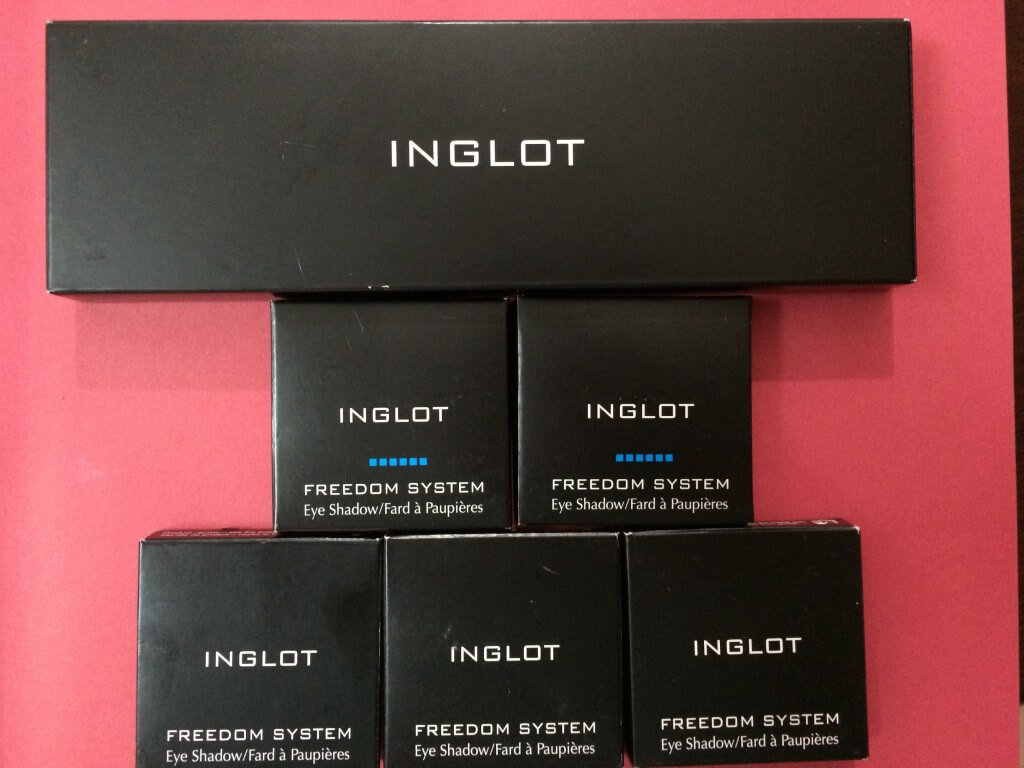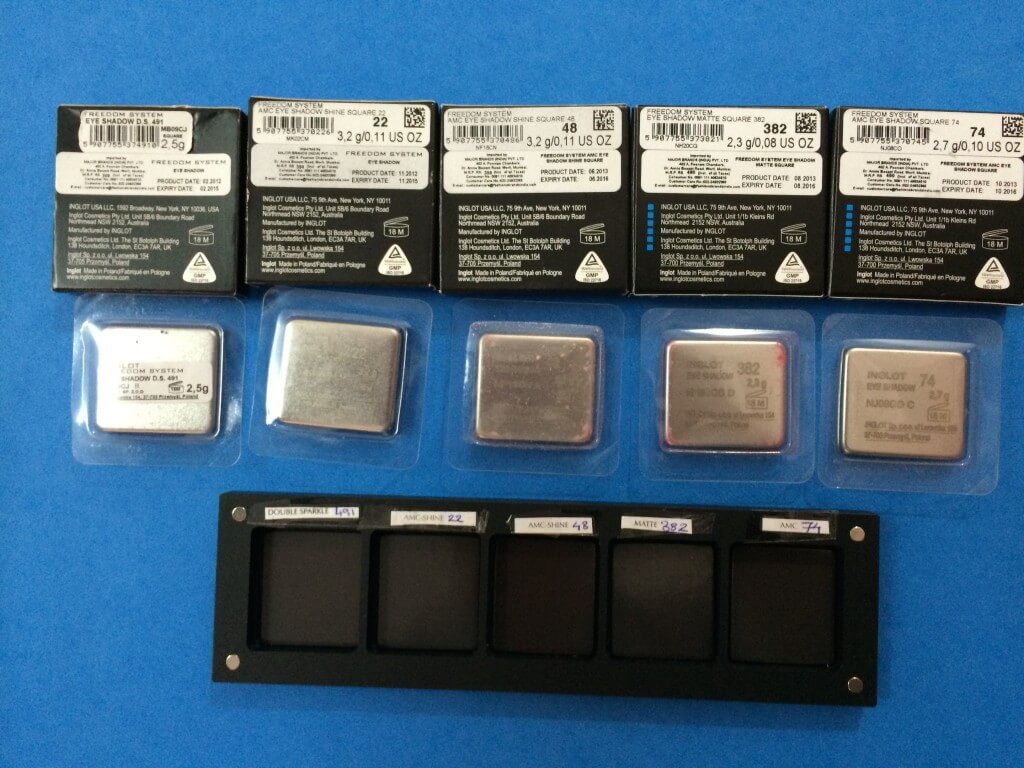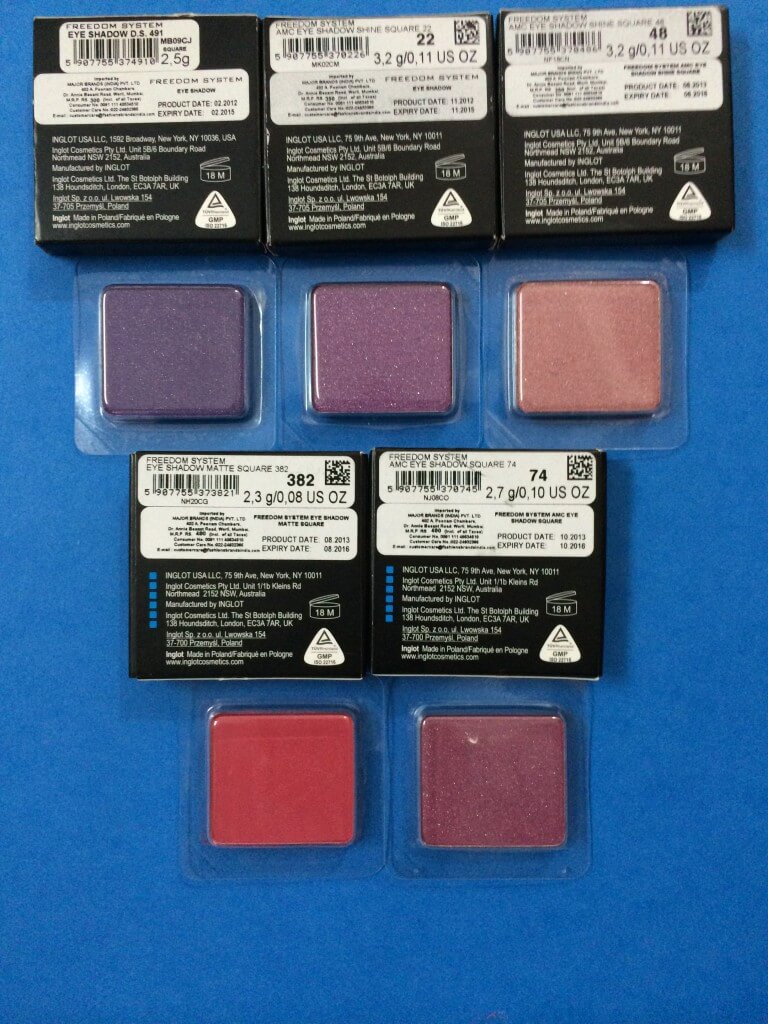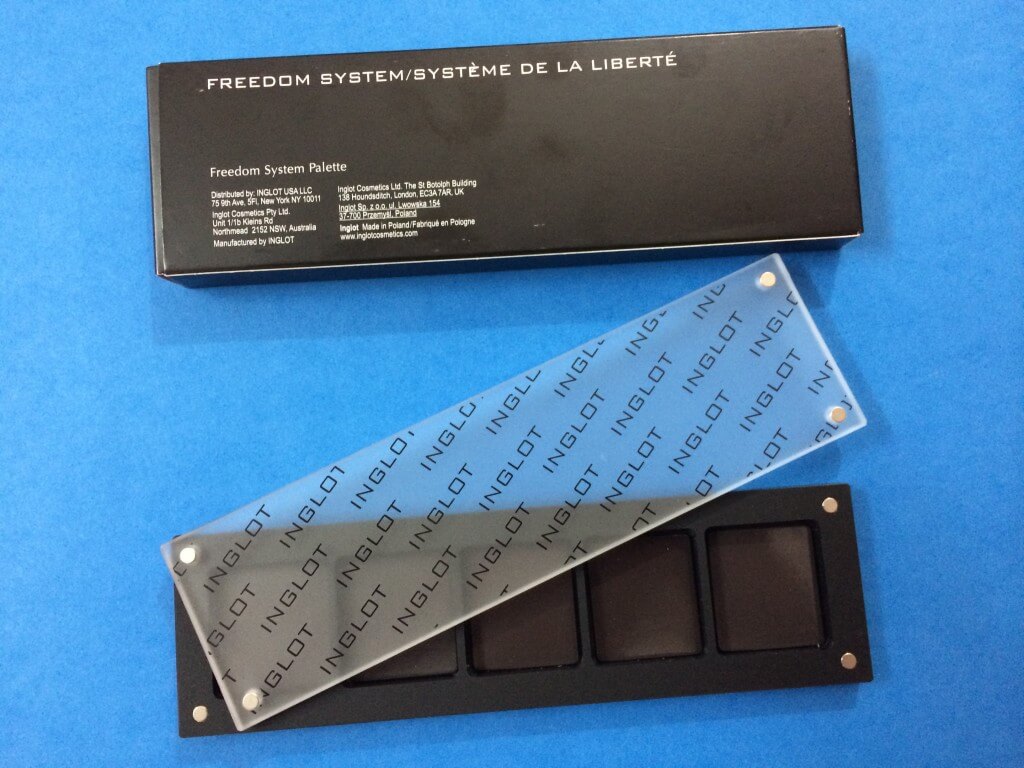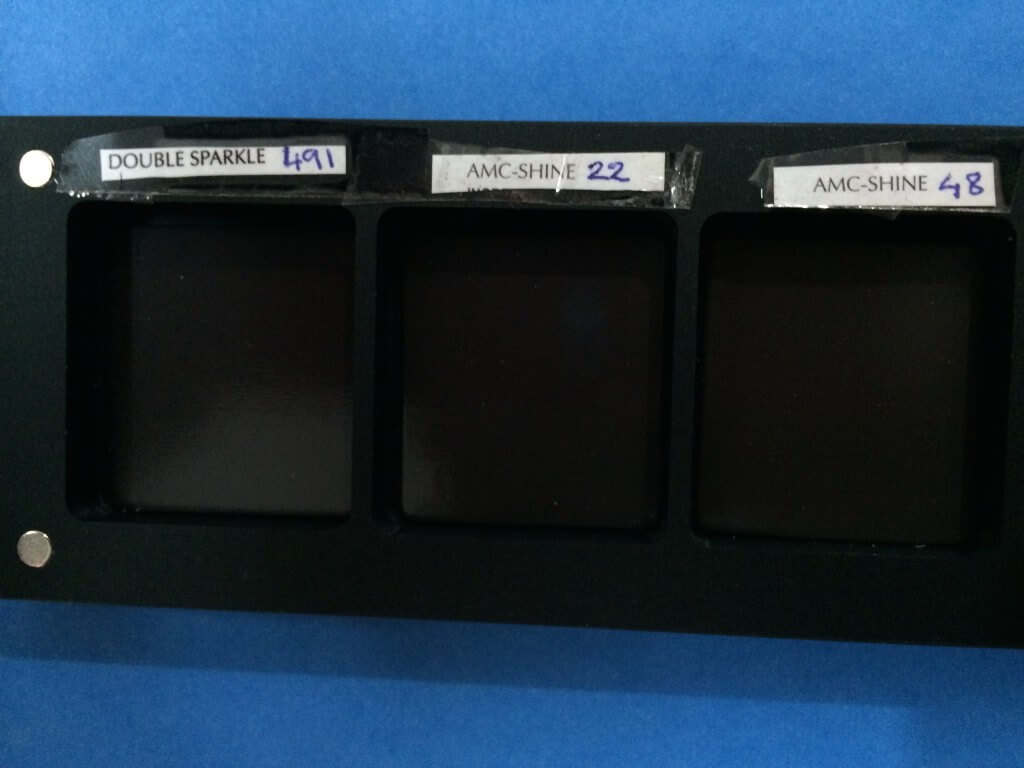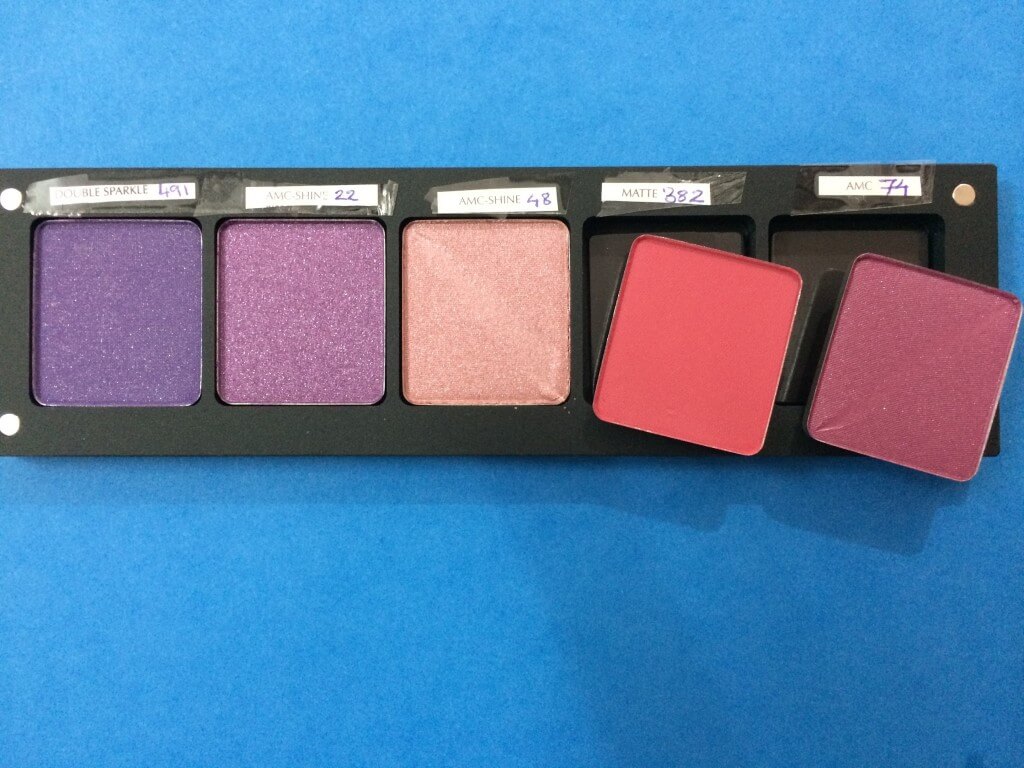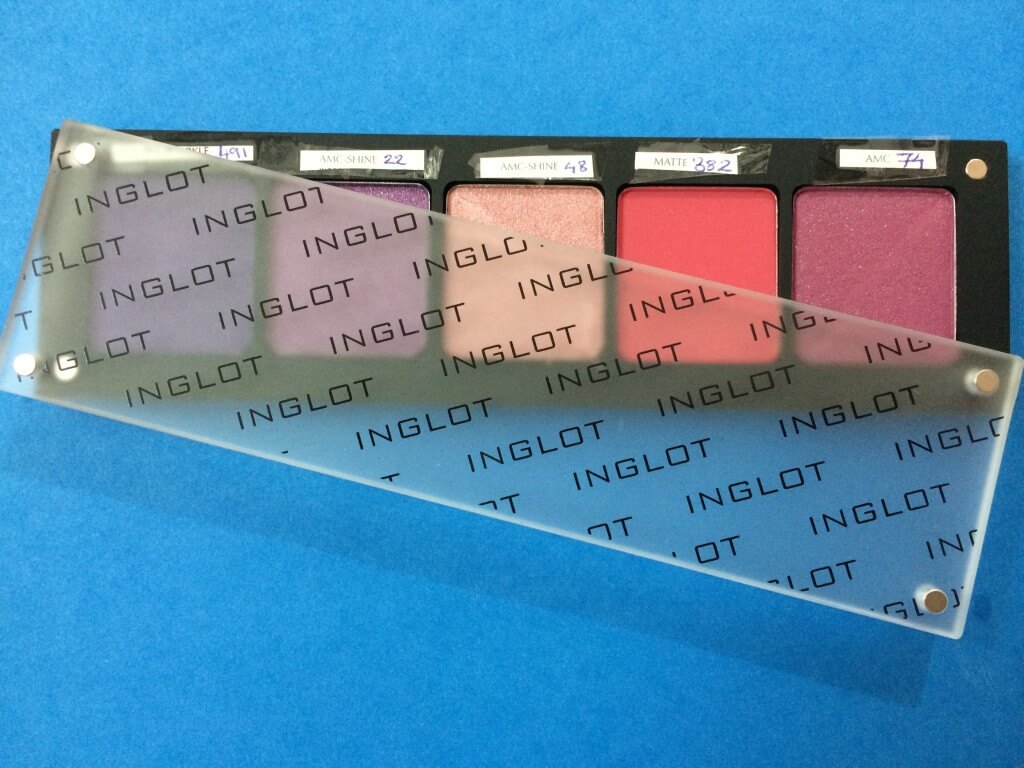 The palette is sturdy. It comes with a frosted lid and the brand name printed over it throughout. The pans are held into the palette by magnets. The magnets are strong and there is no chance of the pans falling out of the palette. Be careful while opening the palette, don't pull the lid upwards, slide it sideways. The magnet is very strong , you may dig into the shadows while pulling it upwards. If you want to remove the pans, hold the magnetized lid to the pan and it will easily come out.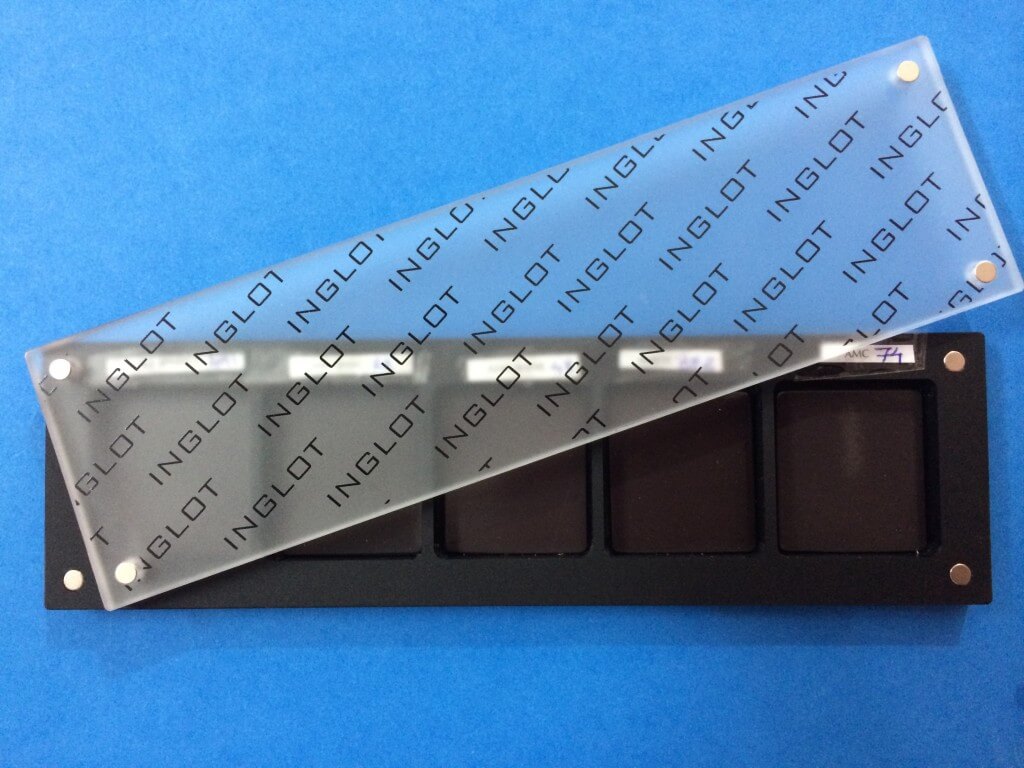 For Indian customers, these palettes are available at Inglot counters as well as online via http://www.majorbrands.in. US customers can buy this directly via the Inglot USA website https://www.inglotusa.com. Likewise UK customers can buy this directly from the Inglot UK website http://www.inglotuk.com.
Overall, Inglot Freedom System is great value for money and the makeup is high quality so if you are planning to get a palette, I would recommend you consider Inglot.
Click here to read the post on my Neutral Palette from the Inglot Freedom System
Yays!
Excellent price point – real value for money.
Great variety in terms of colors, shades, textures of products.
Great flexibility in terms of palette sizes and product combinations that can be filled into the palettes.
Nays!