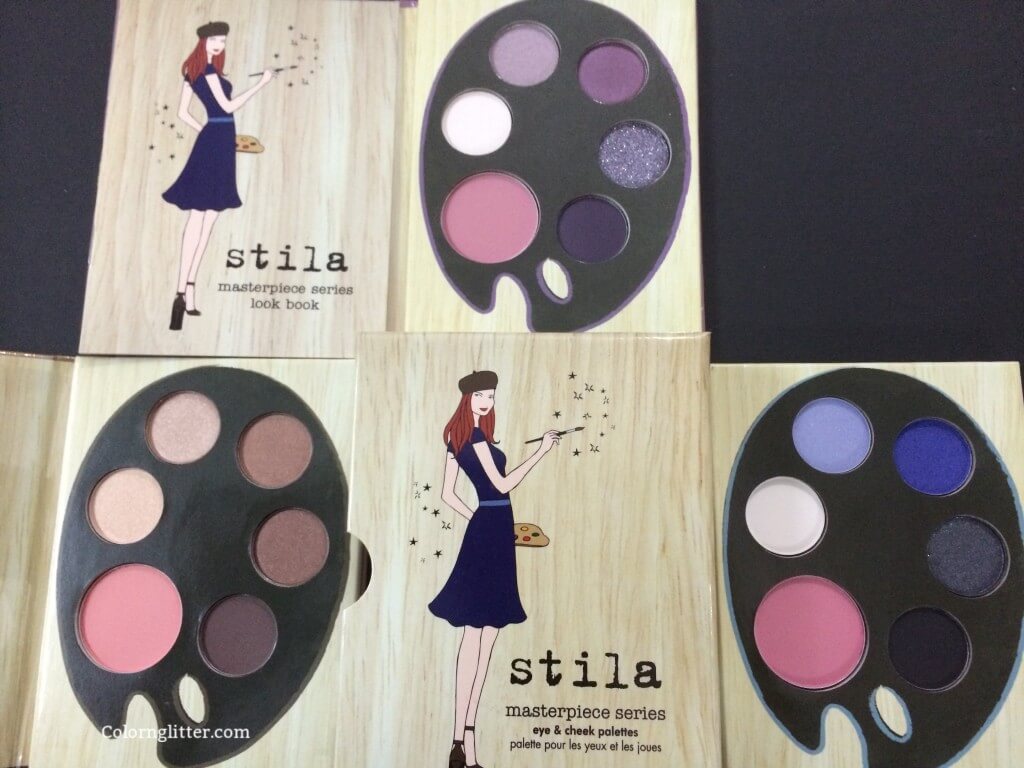 I love palettes! Stila Masterpiece is one of my favorites! The Masterpiece Series is a set of 3 palettes. The packaging is lovely – the palettes actually come in sturdy cardboard packaging designed to look like a series of 3 novels/volumes. Each palette has a theme and is named accordingly.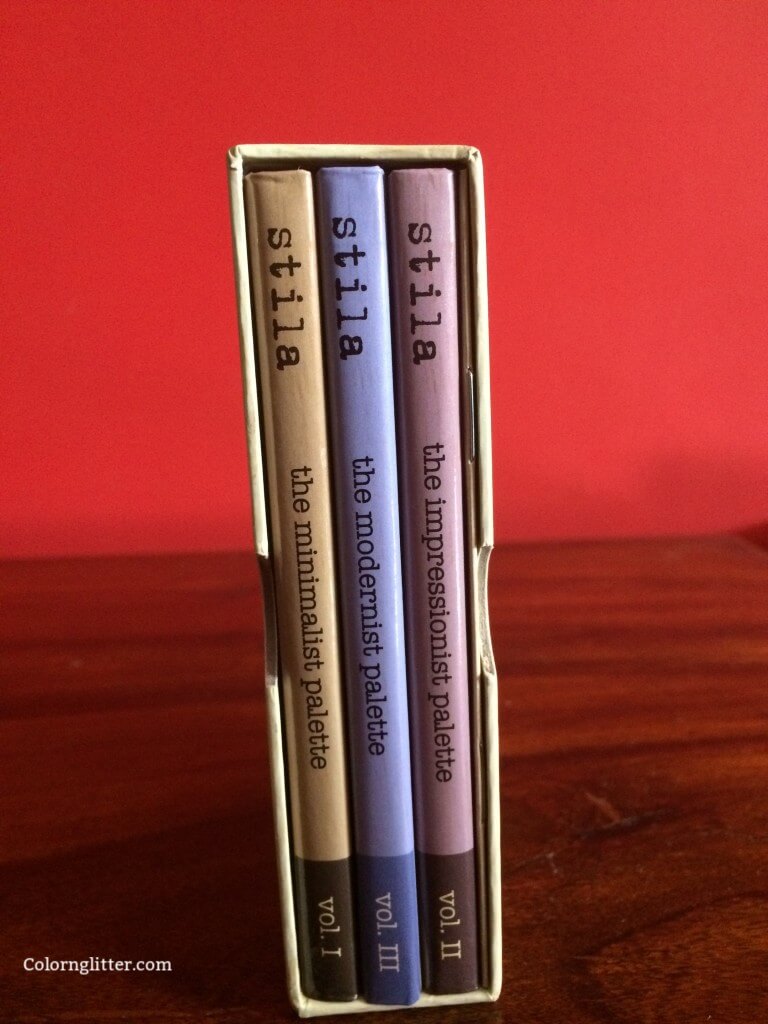 There's the Minimalist Palette which is a set of 5 gorgeous neutral brown eyeshadows and a coral blush (the larger pan among the six pans). The 5 eyeshadows (going clockwise through the palette are):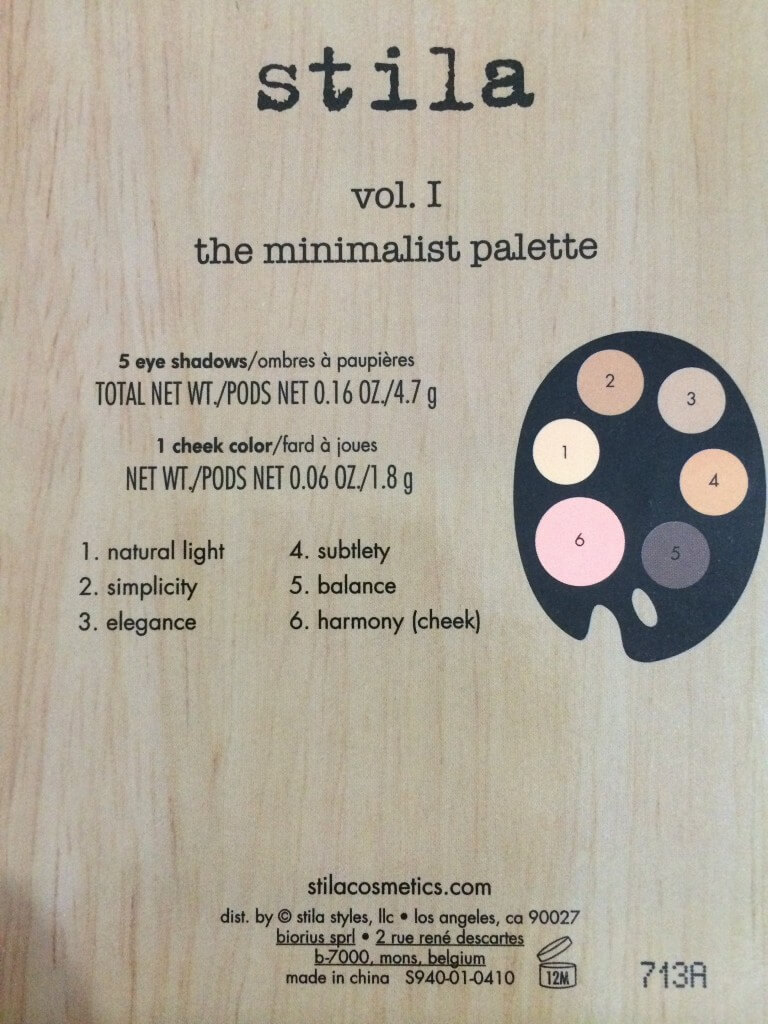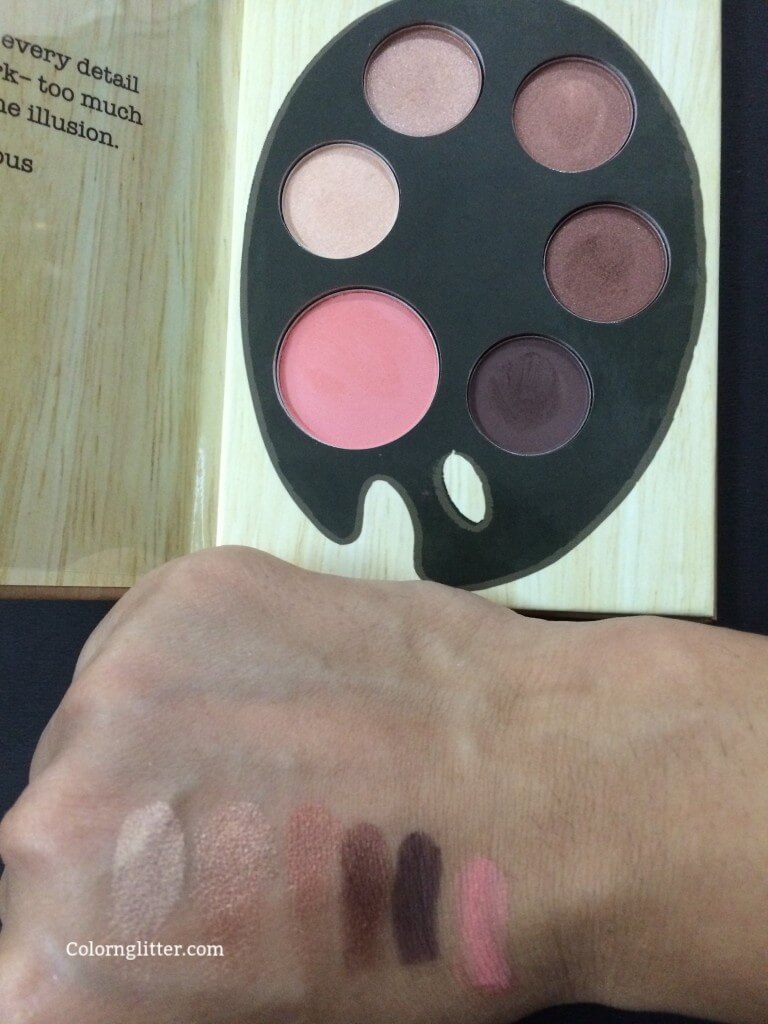 Natural Light – Beige Eyeshadow
Simplicity – Shimmery medium brown eyeshadow
Elegance – Shimmery brick toned brown eyeshadow
Subtlety – Shimmery chocolate brown eyeshadow
Balance – Deep brown matte eyeshadow
Harmony – The biggest pan contains the coral blush called Harmony. It doesn't have any shimmer.
Minimalist is a perfect everyday neutral palette. I love all the shades. According to me, Harmony is perfect for pale skin but may not show up on darker skin tones.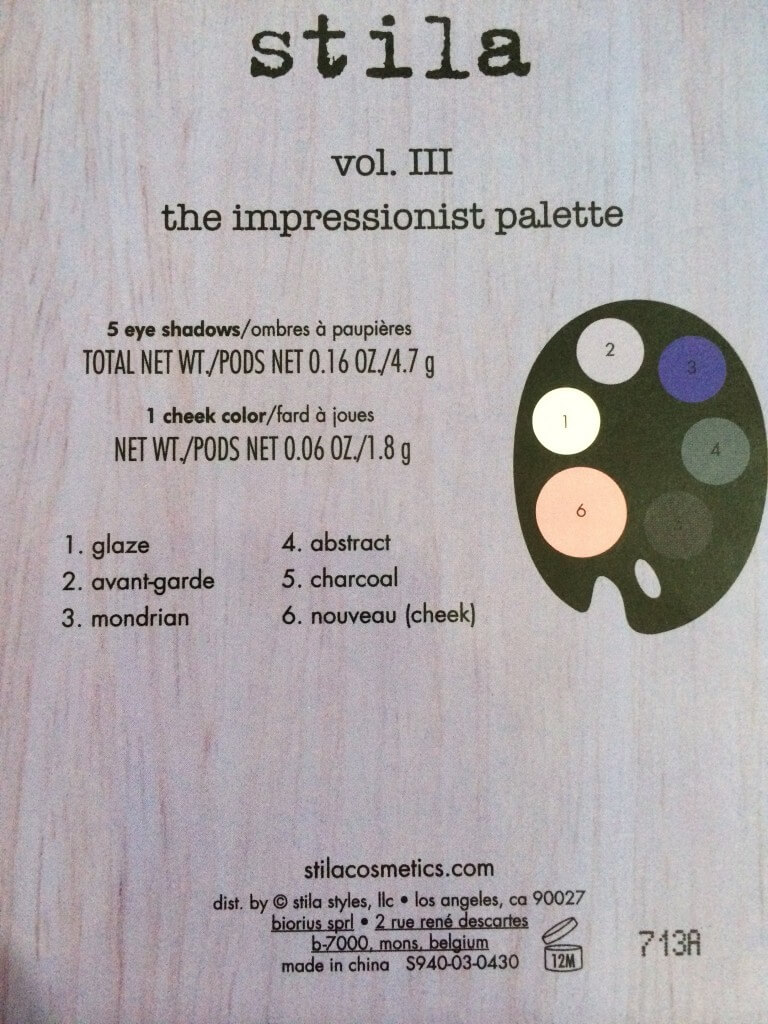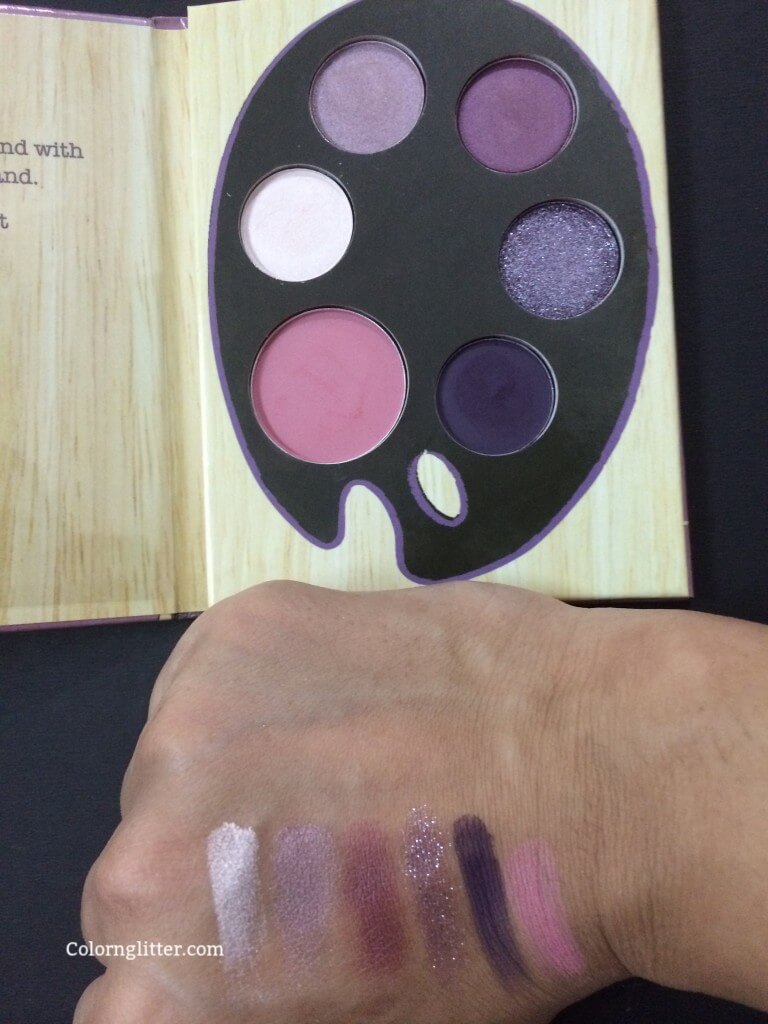 Impressionist is a purple themed palette. The 5 eyeshadows (going clockwise through the palette) are:
Canvas – Shimmery Pearly White Eyeshadow
Pastel – Dusty Lavender Eyeshadow
Vision – Shimmery Plum Eyeshadow
Watercolor – Sparkly Plummy Purple Eyeshadow
Movement – Intense Purple Matte Eyeshadow
Parisian Pink – Medium Dusty Pink Matte Blush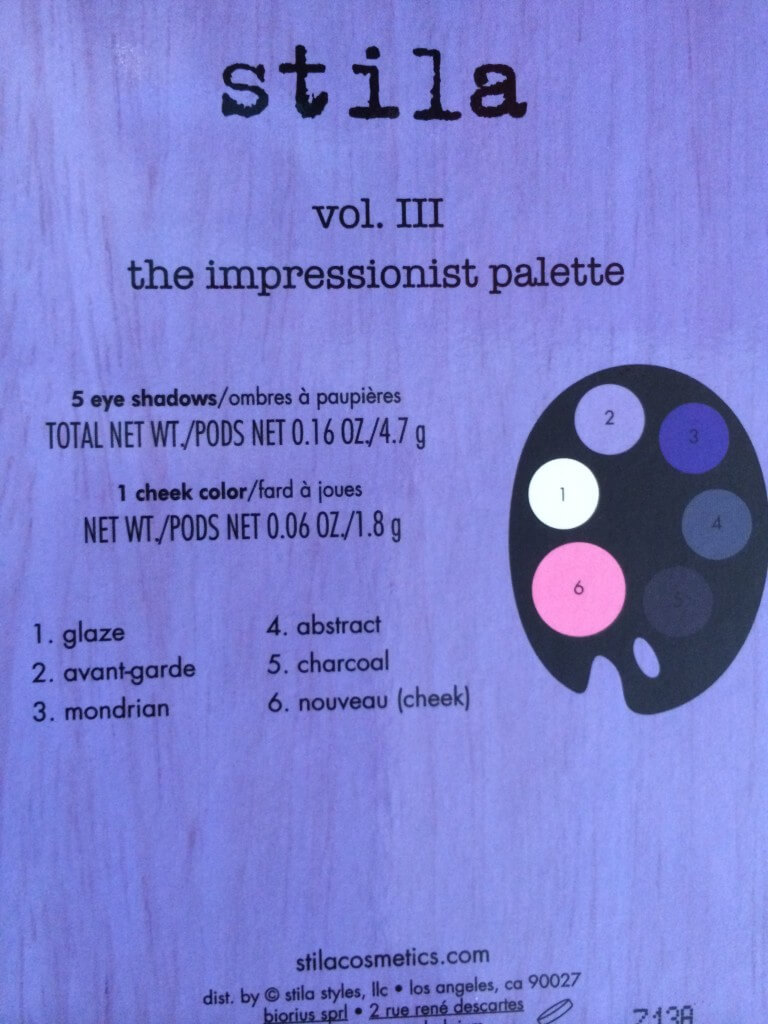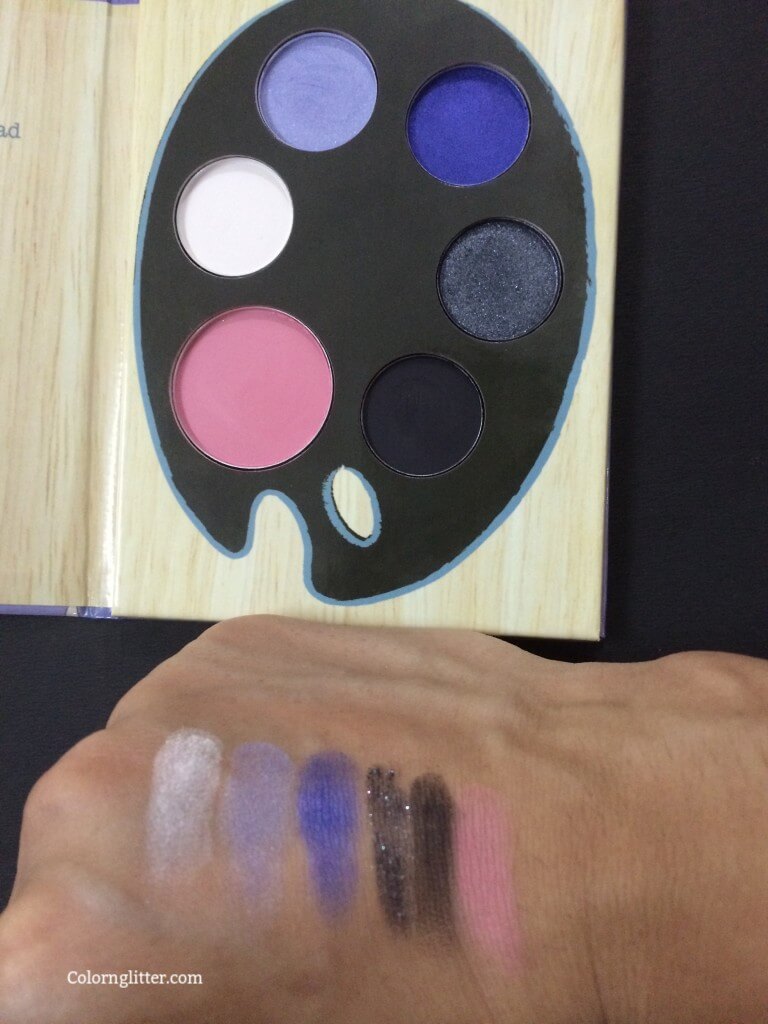 Modernist is a bold blue palette. The 5 eyeshadows (going clockwise through the palette) are:
Glaze – Shimmery Ivory White Eyeshadow
Avante-Garde – Gorgeous Shimmery Periwinkle Blue Eyeshadow
Mondrian – Shimmery Indigo Blue Eyeshadow
Abstract – Gray Eyeshadow with Silver sparkle.
Charcoal – Matte Black (always helps to have a black matte eyeshadow)
Nouveau – Medium Pink Matte Blush.
I truly love all the shades (eyehsadows and blushes). I love the variety – you can literally create any kind of looks with these palettes. These palettes are ideal for travel. This set comes with a lookbook with suggestions on looks that can be created using the palettes, which I think is great for beginners. The packaging is very cute – I've never seen anything similar. It is evident that a lot of thought has gone into creating this set of palettes and I appreciate that! good job done Stila!!!
These eyeshadows have excellent quality and blend well. I felt the blushes are a bit chalky but workable. Overall these palettes are an excellent investment. Currently, I see this product available only via Amazon for $38.50. Amazon delivers this product to India as well. It is listed on the Stila site (price – $29.00) but is not available at this time.
Yays!
All the 3 palettes put together bring a variety of eyeshadow colors to create almost any kind of look. There palette is quite "complete" in itself.
I love the fact that it has 3 blushes too! The colors of the blushes are quite wearable through they may not show up on darker skin tones.
The packaging is very artistic.
The palettes are travel friendly
The Stila website quotes a price of $29.00. I think for the price, this set of palettes is value for money!
Nays!
None really. This set of palettes are a part of the holiday collection. So I don't see them widely available. I wish Stila makes these palettes a part of their permanent collection.