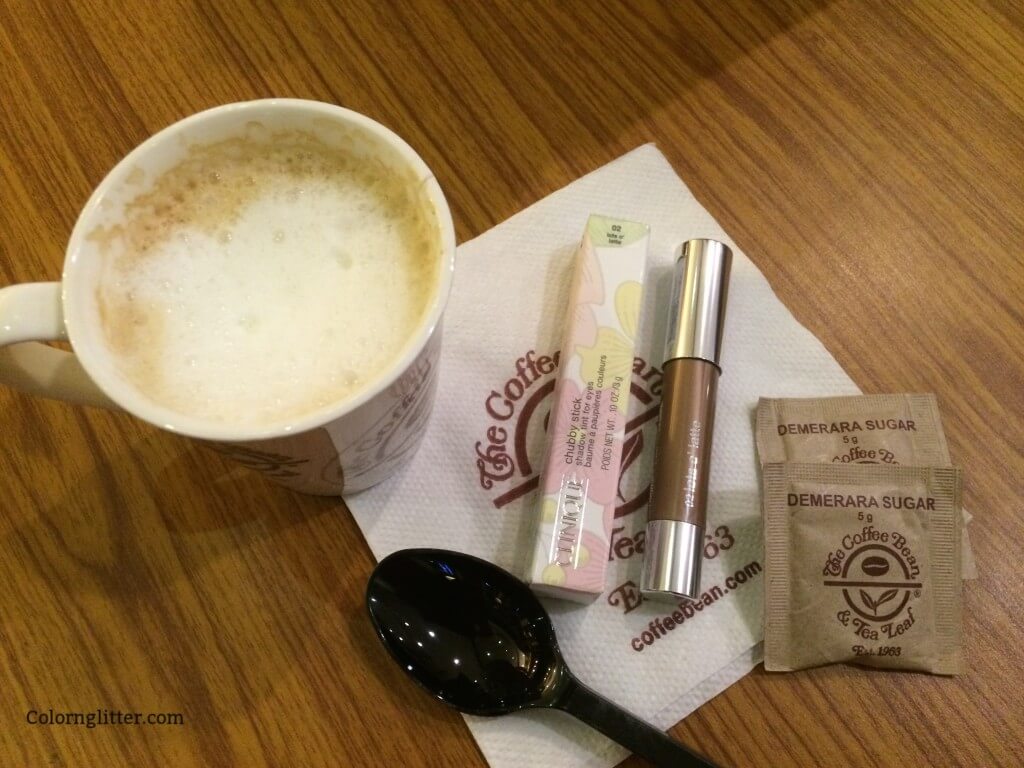 Having loved Clinique Chubby Sticks for lips, I decided to try the Chubby Stick eye shadows. Chubby Stick Shadows are cream eye shadows in crayon form. They are very easy to apply – just a swipe on the lids, blending with a fluffy brush or with fingers and you're good to go. These set pretty quickly and once the shadow sets, it doesn't budge for the next 8 hours. These can be worn on their own on layered with other eye shadows.
I picked up the shade "Lots O' Latte" which is a pale shimmery taupe.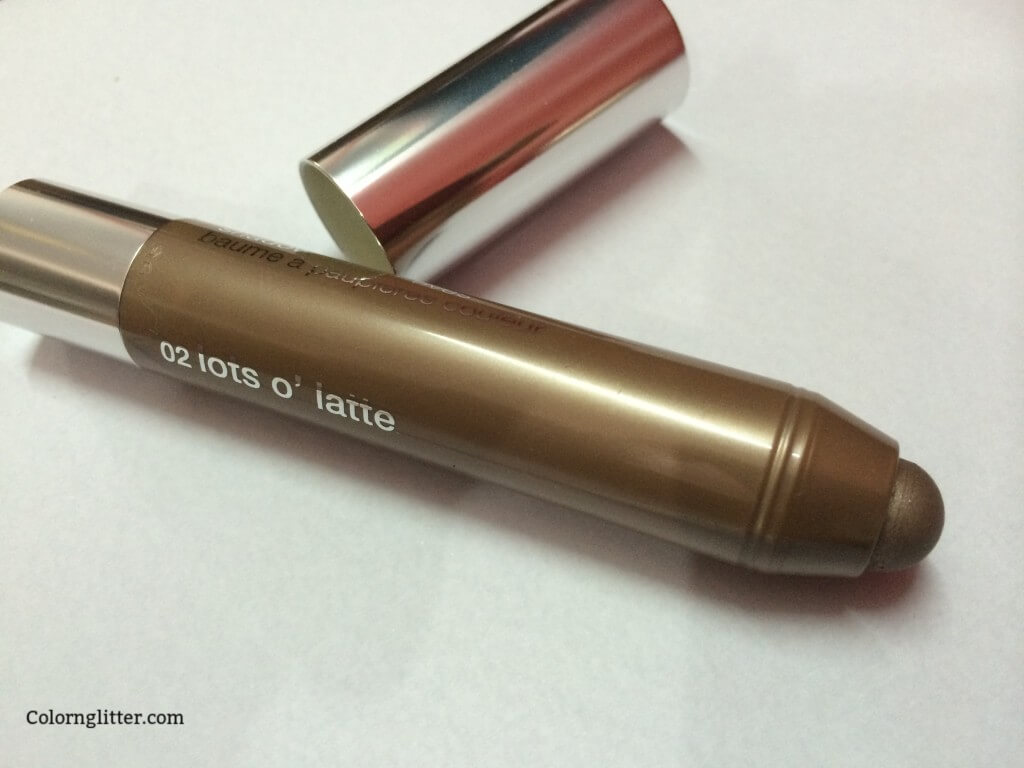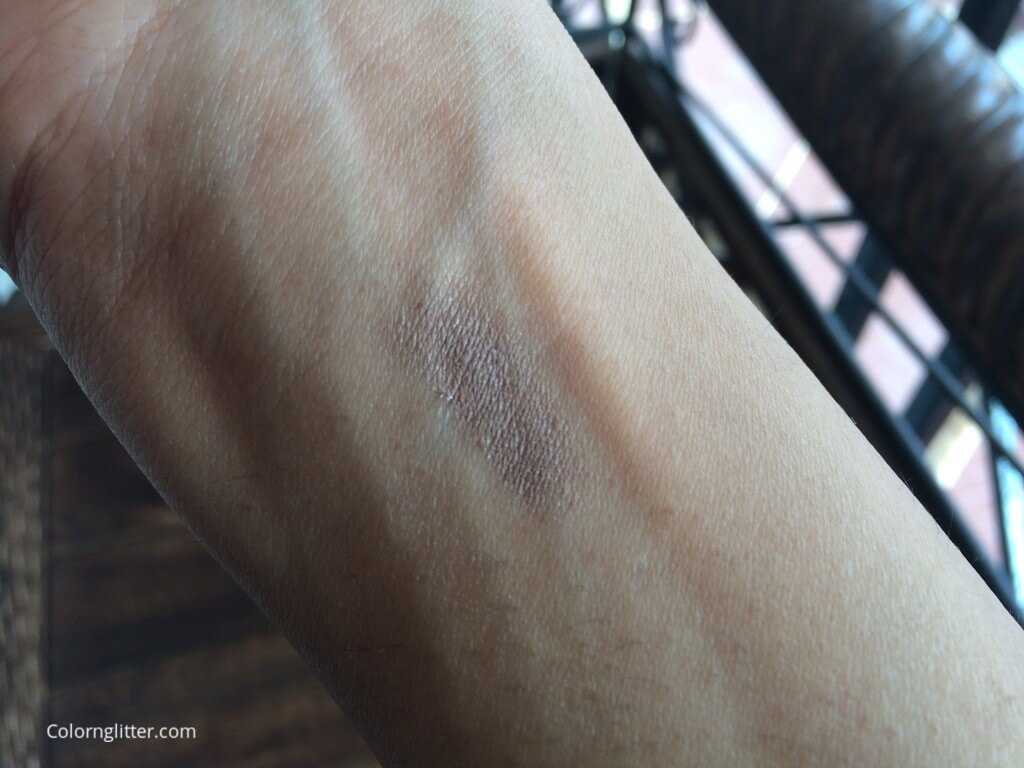 This shade blends well with my NC42 complexion. It is perfect for days when I don't want a made up look but want some luminosity on my lids. This shade doesn't really stand out, in fact it has a "barely there" kind of an effect.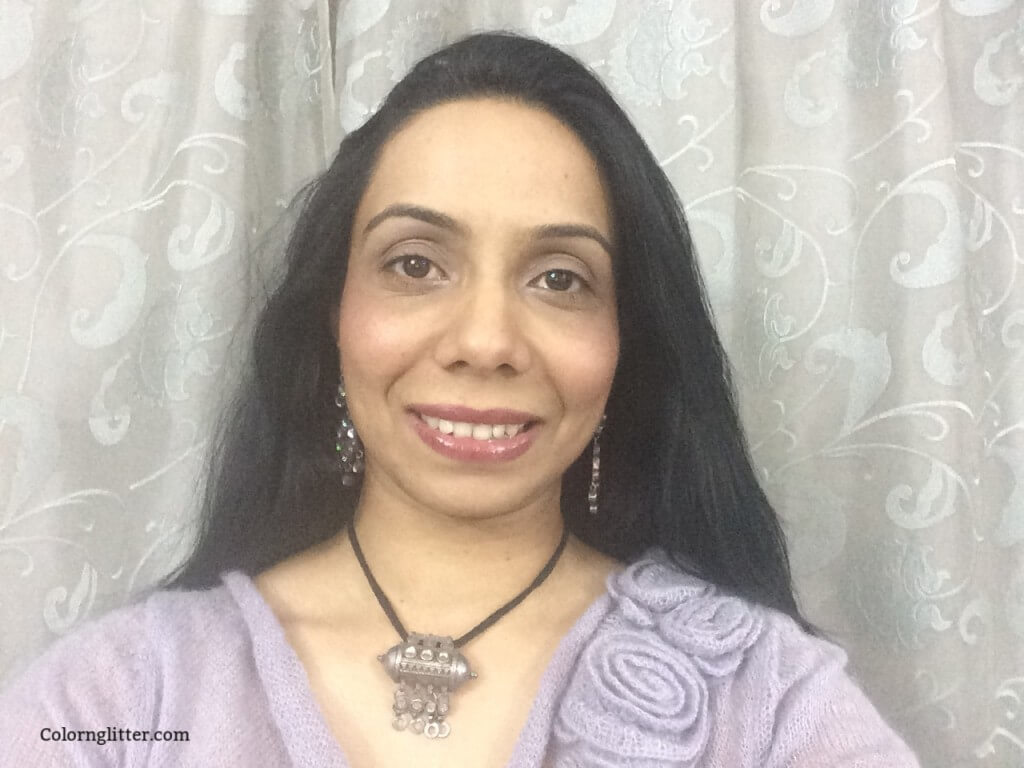 This shade also works well to create "no makeup" kind of looks. I've been reaching out for this shade very often and I really like it. If you want more definition, you can layer a deeper shade in the crease and outer corners of the eyes. Lots O' Latte can also be used to "add more light" to the inner corners of the eyes. This shade will look great on pale skin tones too.
If you're looking for a cream eye shadow in a simmery taupe shade, check this out. However, I'd suggest you swatch this in person in case you intend to buy it because though the swatches in this post have been photographed in day light, this is the sort of color where you can't rely solely on swatches.
Chubby Stick Shadow Tint For Eyes come in 14 shades. I love the ease of application that these crayons offer. I am tempted to buy a few more. I had swatched "Fuller Fudge" when I was at the store – it a beautiful bronzy brown shade.
I bought this Chubby Stick directly from the Clinique counter for Rs 1450. Customers in India can buy this product online via Strawberrynet for Rs 1370. Customers in US can buy this product directly from the Official Clinique website for $17.00. Customers in UK can buy this product directly from the Official Clinique UK website for £17.00
Yays!
Very easy to apply.
Wears well and lasts on the lids for about 8 hours.
Travel friendly! You can just toss it into your purse
Nays!