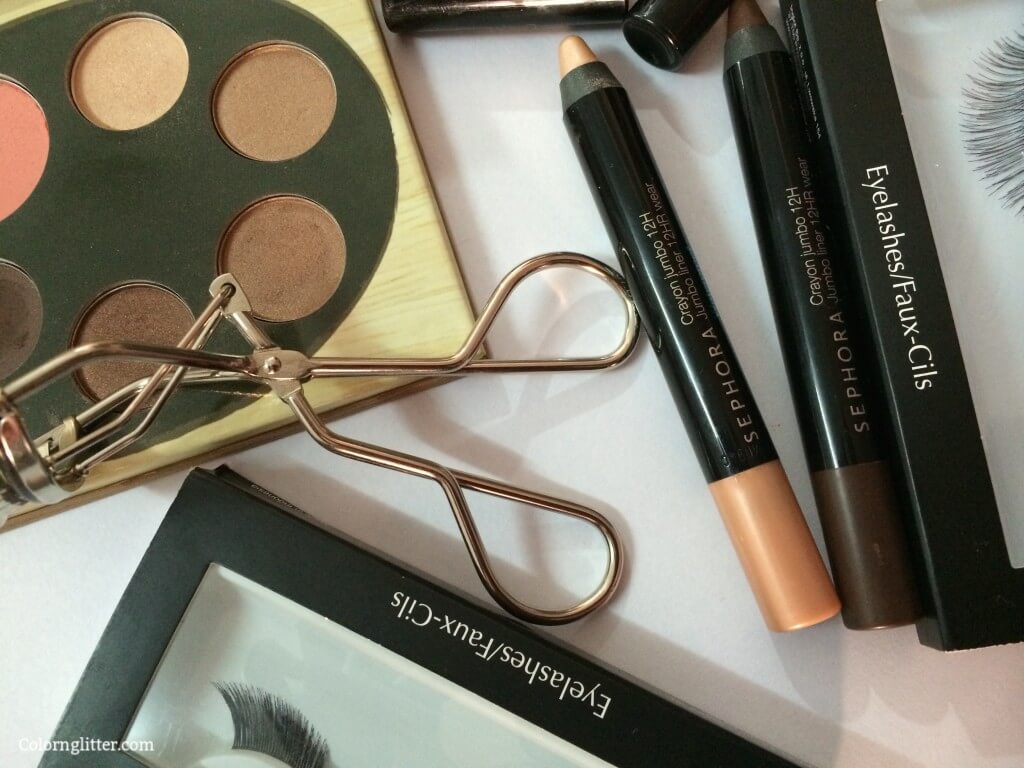 I recently tried the Jumbo Liners from Sephora. True to their name, they are indeed jumbo – thick and wide tipped. They are ideal for a thick dramatic liner look. The texture is soft and creamy so they are easy to work with. In fact they can double up as cream eye shadows too. They don't crease and are resistant to water, heat and humidity. Though I've never waited 12 hours before removing my eye makeup so I can't say if they last for 12 hours but I can say that I've got 8-9 hours of wear time from these liners. I've tried them on the waterline and although I have sensitive eyes, these liners did not irritate my eyes.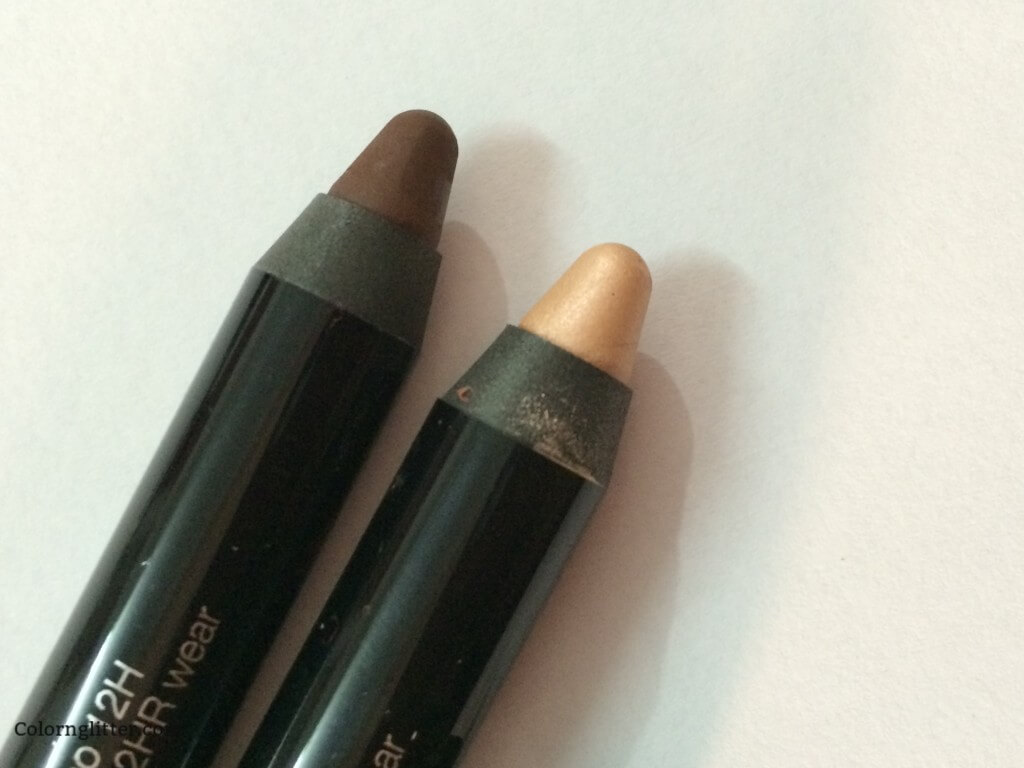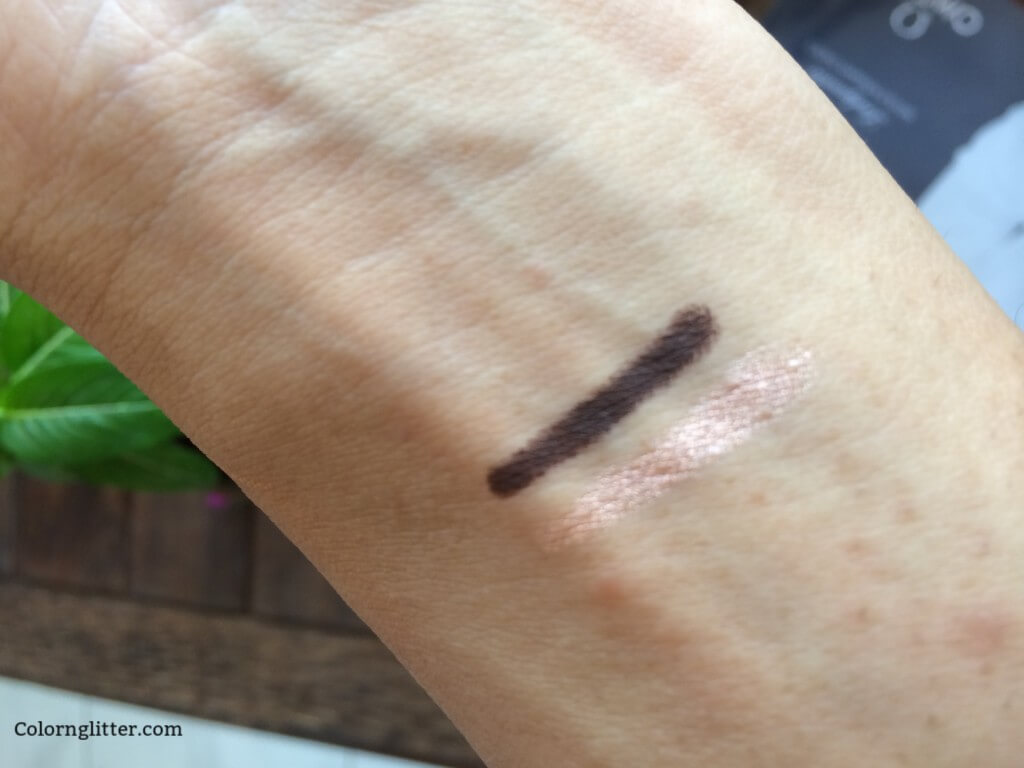 I had picked up these pencils in two shades – Dark Brown Matte and Beige. Dark Brown Matte is a true Deep Chocolate Brown matte and Beige is a pearlescent peachy beige. Beige is great for highlighting the inner corners of the eyes. I also use it on the waterline and it instantly lights up my eyes. However, while working on the waterline, it is best to use a light hand because this liner is very creamy so one may end up with too much of product on the waterline or clumps on liner between the lower lashes. When used in moderation this color looks great on the water line. It gives the eyes beautiful luminosity. It can also be used as a base for other eye shadows to make the colors pop and to prolong the wear time. Both the liners have superb pigmentation.
Dark Brown Matte is great liner for the waterline. I have watery eyes but this rich dark brown matte stays put on my waterline. It is great for shading the lids too. It is one of those staple must have deep brown shadow and liner sticks that work for a number of neutral eye looks.
I bought these pencils from the Sephora outlet in Delhi. They didn't have all the colors listed on the Sephora website but the few they had were nice.
I wish these liners came as twist up pencils. This one needs to be sharpened. I have the Sephora dual slot sharpener – I think there's one 8mm slot and the other one is a 12mm slot. This one fits into the larger slot. The lids of these pencils could have been better – they've opened in my handbag and makeup bag a couple of times so I am a lot more careful now.
In spite of these two drawbacks, I am quite impressed with these pencils especially because they can be used as liners as well as shadows. After all who doesn't like multitaskers. I like the quality and pigmentation of these liners too.
Yays!
I love the creamy and smooth texture.
These don't crease when applied onto the lids.
True multi-taskers – can be used to line the upper and lower lash lines, waterline as well as for shading the lids
Long wearing! I got 8-9 hours of wear time from these liners. I don't wear liners for more than 8-9 hours, so I don't know if they last for full 12 hours.
Nays!
I wish these liners came in form of twist up pencils so that we didn't have to sharpen them.
The lids of these pencils open up in my handbags/makeup bags unless I am very careful.