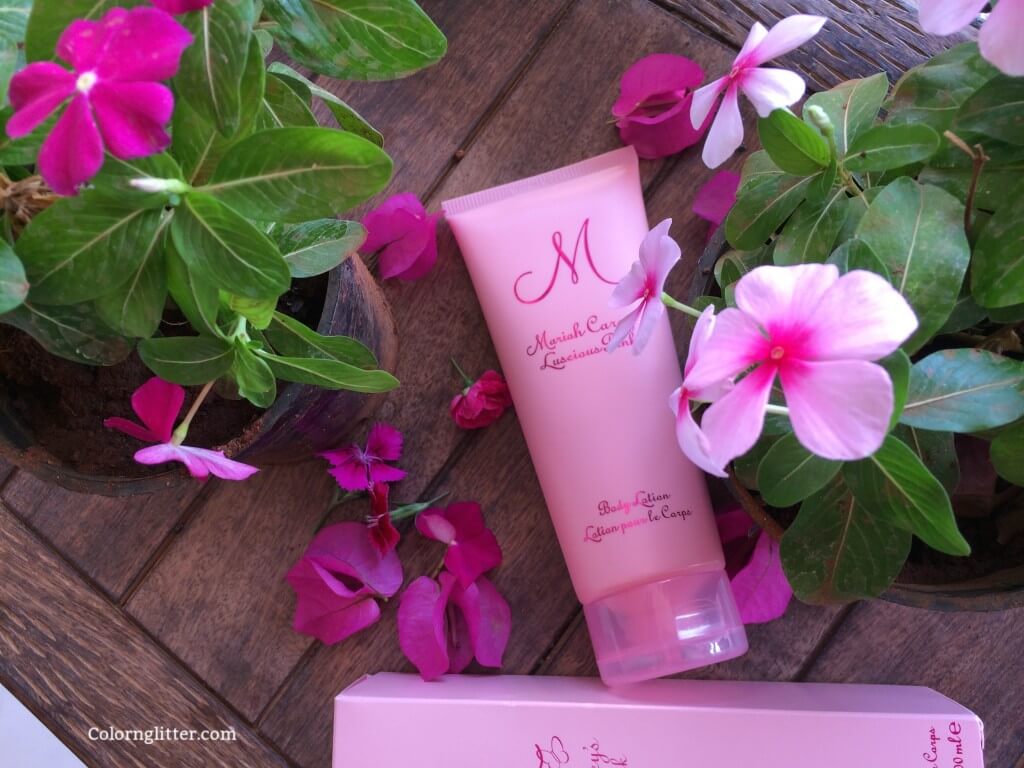 This spring my Aunt gifted me this lovely scented body lotion which was released with Mariah Carey's Luscious Pink Fragrance. The notes of the Luscious Pink fragrance are – Bergamont, Tahitian Tiare, ocean breeze accord, white musk, pink peony, sandalwood, bright blond woods, sparkling bellini and lily of the valley. I haven't had a chance to sniff the actual fragrance but the lotion seems to fit the description perfectly in terms of the notes. It smells sweet, almost as melodious as Mariah's voice. I love the fragrance of this lotion for summers. The musk and sandalwood in the fragrance stand out. Like I said, it smells sweet ..in fact quite sweet so it may be a little overwhelming for those who don't like sweet fragrances. It is a very spunky feminine fragrance.
The lotion comes in a cute "luscious" pink tube. Besides the fragrance, the lotion provides reasonable hydration for the skin. I have dry skin and it works fine for me. Of course those with dry sensitive skin need to remember that this lotion has a strong fragrance and therefore it can irritate sensitive skin.
Overall, I quite like this lotion. I may actually end up buying the fragrance too. Those of you who love youthful, sweet and romantic fragrances should definitely try this out (I don't mean to suggest you blind buy this fragrance or the lotion but it is certainly worth a sniff if you're looking for a nice summer fragrance).