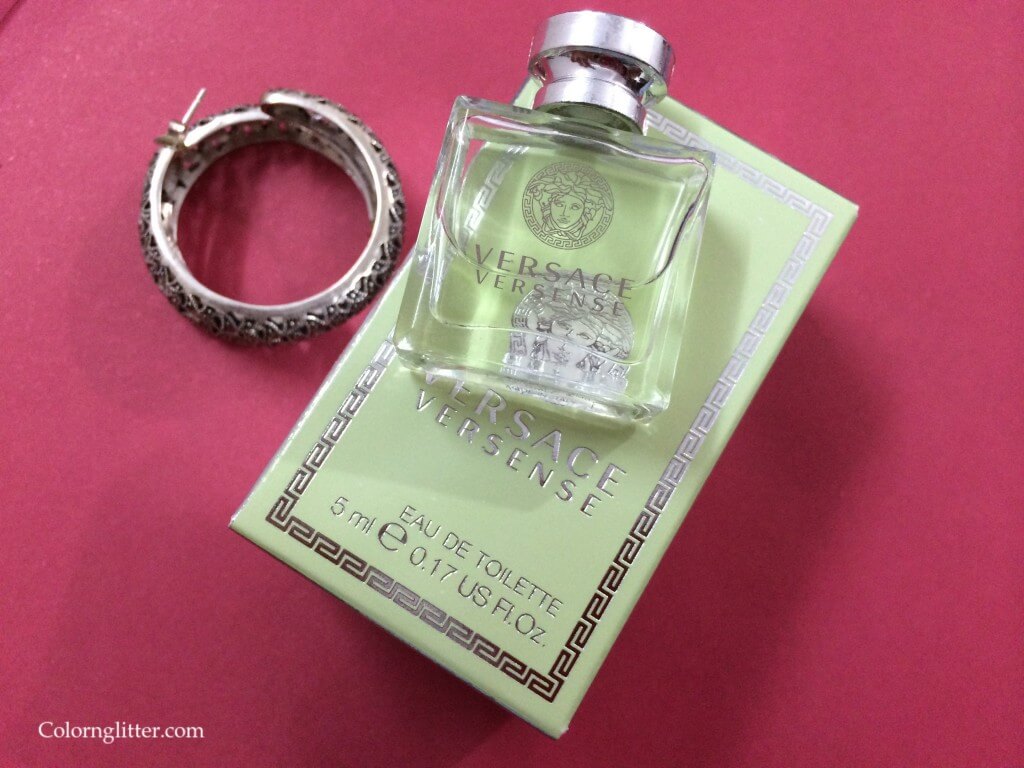 Versace describes this fragrance as a fusion of freshness and sensuality. As the name suggests it is meant to be a promise for the senses.
Versense is a citrus floral woody musk. The top notes are composed of bergamot, green mandarin and fig. The middle notes are sea lily, jasmine petals and cardamom. Base notes are sandalwood, cedar, olive wood and musk.
Versense opens clean, fresh, crisp and light, transitioning into elegant floral and spicy accords. The dry down is woody and musky.
It lasts on me for over six hours but becomes very faint after the first 4 hours or so.
In spite of the slight complexity, this fragrance is well blended and balanced. It is a perfect daytime fragrance for spring and summers. It is contemporary, chic and very sophisticated. If you are looking for a classy, understated and modern fragrance for summer, try this!
Customers in India can buy this via http://www.flipkart.com/versace-versense-eau-de-toilette-100-ml/p/itmdthjdwtgpcsry?pid=PERD9GCPAUHVSU6Z&otracker=from-search&srno=t_1&query=+Versace+Versense&ref=0e16759f-9dc5-4fc5-8f78-869f1c7eb60e – 100ml for Rs3691
Customer from US can buy this online via the link below – 100ml for $59.9. http://www.luxuryperfume.com/versace-versense-by-versace-699.html
UK customers can buy this online via http://www.boots.com/en/Versace-Versense-Eau-de-Toilette-30ml_949290/ – 30ml for £34.50
Yays!
Perfect daytime fragrance for summers.
A very sophisticated and modern fragrance.
Nays!
Though it lingers for more than 6 hours, on me it fades after the first 4 hours. I wish it wouldn't fade so soon.
What are your favorite spring and summer fragrances?