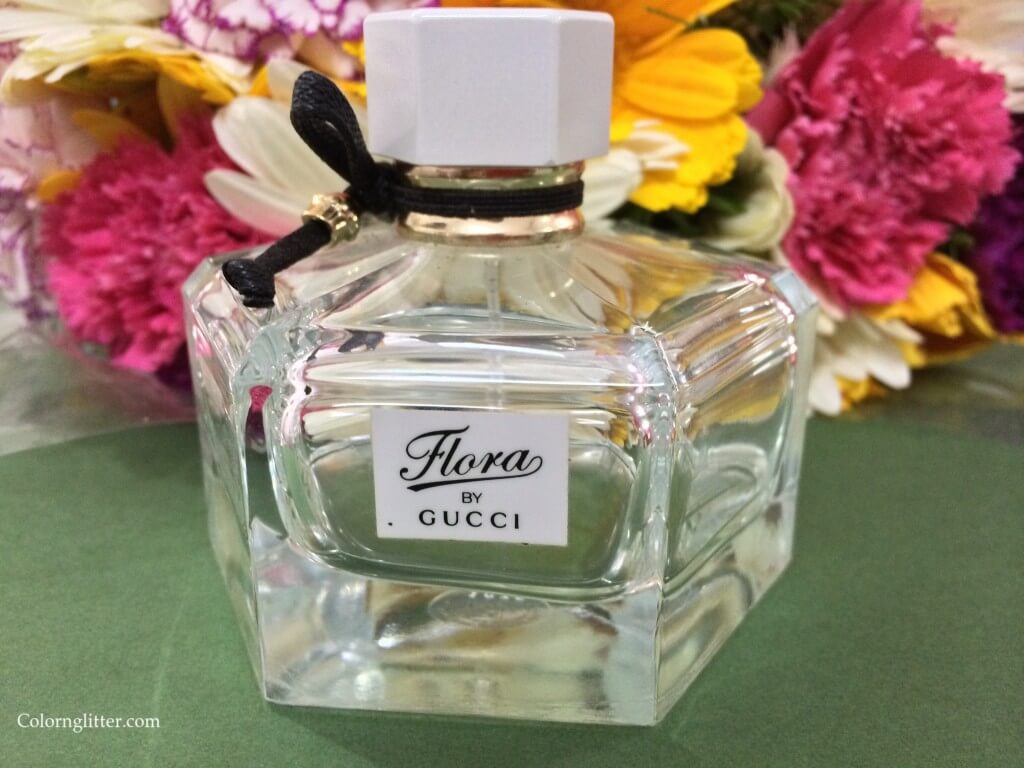 I love this fragrance for spring and summers. It is a fresh, youthful and delicate fragrance that's very feminine. This perfume just puts me in a very nice and upbeat kind of a mood.
It has spicy, fruity and floral elements combined with sandalwood in the base notes in a way that the fragrance remains light for warm days, but doesn't fade away. In my opinion this fragrance is versatile and can be can be worn to office as well as on a date!
The notes include citrus accords, kumquat, bergamot fruit, pink pepper, peony, rose sandalwood and pepper. The scent opens with a sweet citrus zing while after about 30 – 45 minutes, the citrus element becomes just a bit spicy and the floral fragrance begins to assume a stronger presence. By evening, the floral scent begins to grow lighter as it mingles with sandalwood.
The bottle is gorgeous – it is hexagonal with a pure white stopper and a black bow.
A 75ml bottle costs Rs 4800 at Parcos outlets. I have seen good discounts on Flipkart.com – upto 35% off ( currently available at ~ Rs 3790). It is available on Amazon.com for $41.08.
Yays!
Fabulously fresh fragrance, ideal for spring and summer.
Very versatile – can be worn to formal as well as casual occasions.
I love the hexagonal bottle too!
Nays!