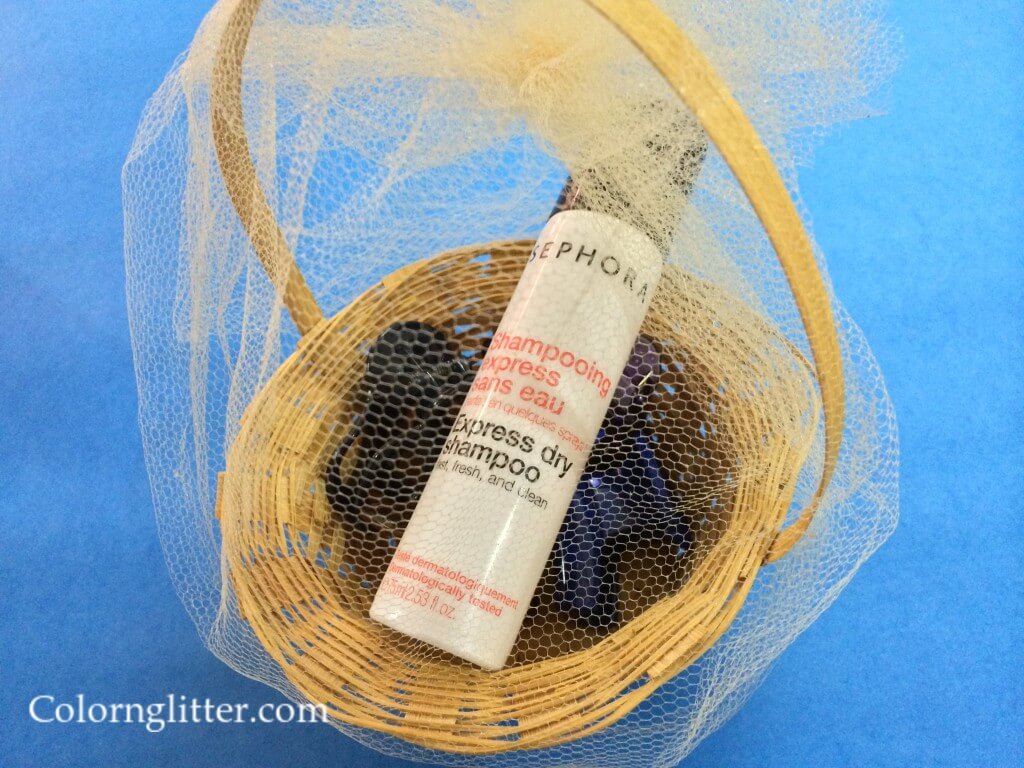 Dry shampoos are meant to help us get our hair rid of oil and dirt without use of water. It is a solution to freshen and style hair in between shampoos. They also provide the hair with volume so your hair feels fresh, less oily and more voluminous between shampoos. Somehow I couldn't relate to this concept of dry shampoos so I bought one out of curiosity (I know, it is a strange reason to buy a product J). I picked up the Sephora Express Dry Shampoo when I was at Sephora (DLF Promenade).
I tried it on a day when I would have loved to have an elaborate head bath (an actual one under the shower nozzle). Dirt, sweat and humidity…all teamed up to play havoc with my hair. So armed with this latest gift of new age hair care technology, I started work on freshening up my hair without water. I took sections of my hair around the crown. Holding the section upwards, I sprayed the dry shampoo into the hair, away from the scalp. I did spray the shampoo close to the scalp but not directly on it because I am paranoid about chemicals doing damage to the roots. In a nutshell, I sprayed the product into my hair and not my scalp. Based on my reading on how to use dry shampoos, I waited a minute or so for the dry shampoo to absorb the oil, dirt etc and then brushed my hair to remove it. The product comes clear onto the hair and doesn't leave behind residue of any sorts. My hair felt better and fresher after the water-free cleaning. It continued to feel good for the next 4-5 hours. The product has a reasonably good scent to it
Though dry shampoos can never make me feel as good as a head bath, I did find dry shampoo to be an effective solution for days when time does not permit a proper shampoo.
Price – Rs 520 for 75ml of product.
For US customers – $9.0 for 1.57 oz on the Sephora website (http://www.sephora.com/express-dry-shampoo-P385701)
Yays!
Effective solution for days when there is no time for a head bath
The product does not leave behind any residue
The bottle is travel friendly
The product is paraben free
Nays!
This product did not come with any instructions. One has to depend on online content about how to use dry shampoo.