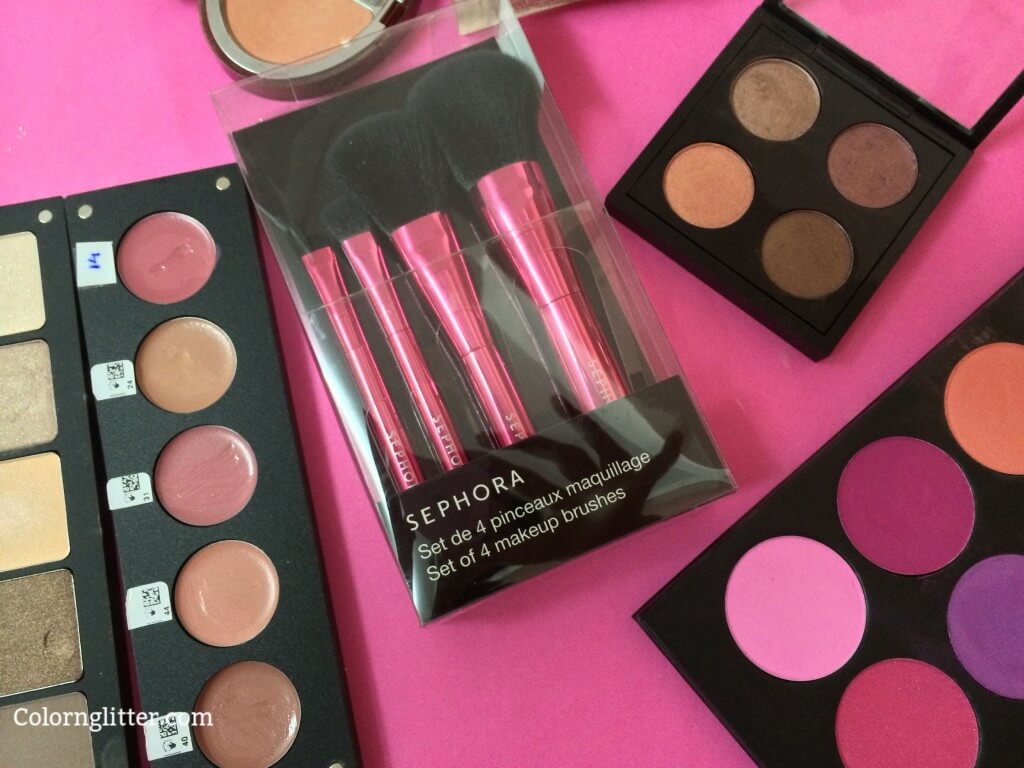 Sephora offers a variety of products for makeup lovers – eyeliners, lip pencils, liquid shimmer, pressed powder foundation, concealers and what not but I've fallen for their brushes! I haven't yet seen any other brand that offers such a huge variety of brushes at a reasonable cost. In fact I did not even know that Sephora makes such wonderful brushes until one of my recent visits to one of their outlets. The variety they have is mind boggling. I was apprehensive about picking up their brushes because I was so used to paying a much higher price for brushes – I had a tendency of thinking that I will not get good brushes at a lesser cost. I think the Sales Associate , read my expressions and reassured me that I'll not regret buying these brushes. I bought this set of 4 pop pink brushes – one powder brush, one blush brush, an eye shadow brush and a smudge brush. I bought this set for Rs1800 (approximately $29.60 and 17.5 GBP).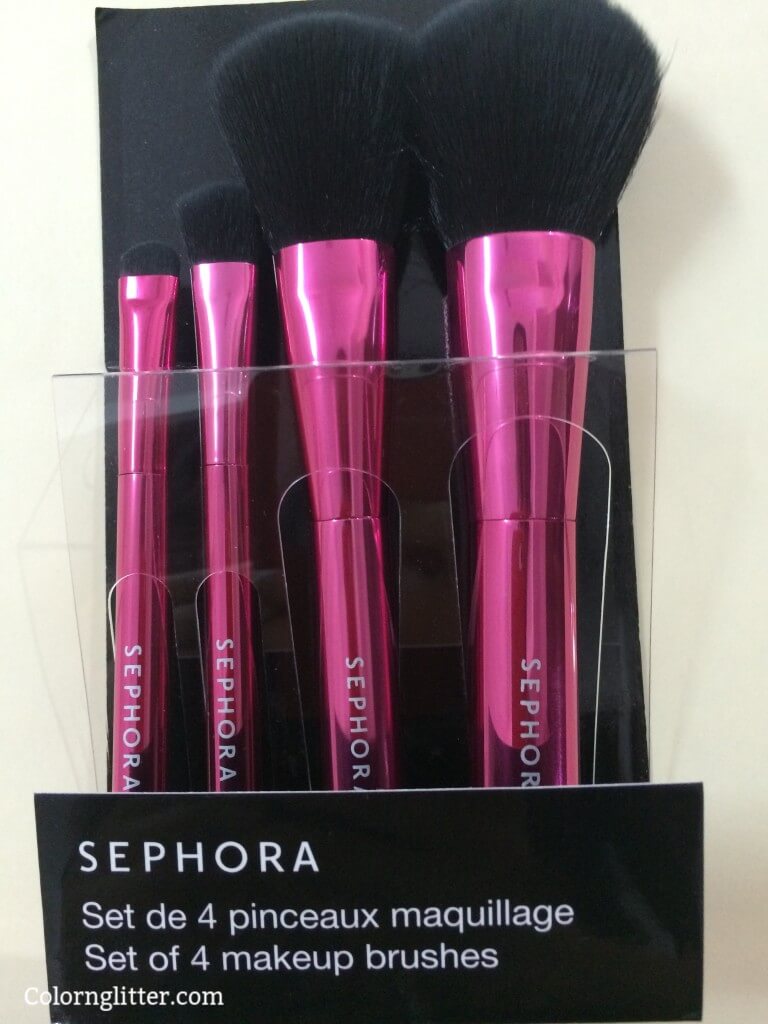 The quality of the brushes is excellent. They are very soft and gentle on the skin. They blend well. I have not seen any loose strands ready to fall out of these brushes like I often see when I use some of my more expensive brushes. They are easy to clean ( I use wet wipes to clean them). They brighten up my makeup bag – love the pink color. They are light and easy to pack while traveling – what more could I ask for?
Sephora has brushes with synthetic as well as natural bristles. I will certainly buy more brushes from them! If you are planning to buy makeup brushes, give Sephora brushes a test drive!
I tried to search for this set of brushes online but couldn't find it – I guess it was Limited Edition. I've seen some Sephora brushes on the Rediff Shopping Website but the price seems inflated. US and UK customers can buy Sephora brushes directly from the Sephora website. Polyvore also has Sephora Brushes
Yays!
Huge variety of brushes available at a reasonable cost!
Excellent quality.
Nays!
Online availability of these brushes For Indian Customers – I hope Sephora starts supplying these products online directly via their own website. I don't know if they already have – I didn't see their website come up when I was searching for these brushes online..