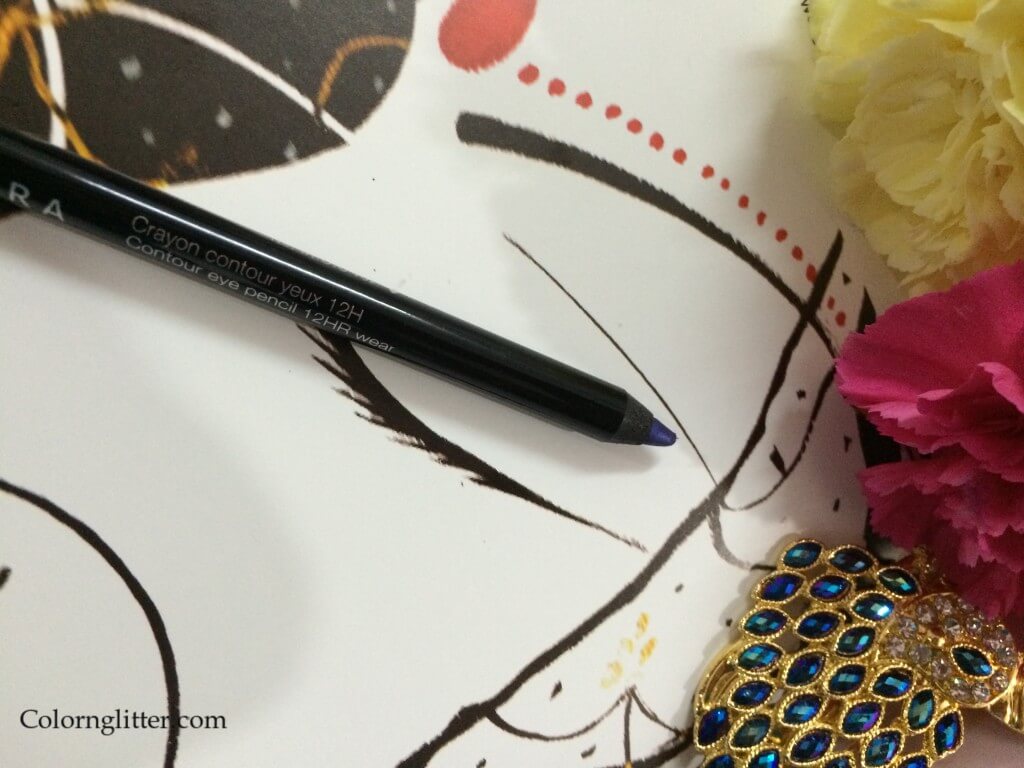 Sephora Contour Eye Pencils come in various colors (including unconventional colors like yellow). They are formulated to last for 12hours and are also said to be waterproof.
Eccentric Diva is a purple eye pencil with pearlescent kind of finish.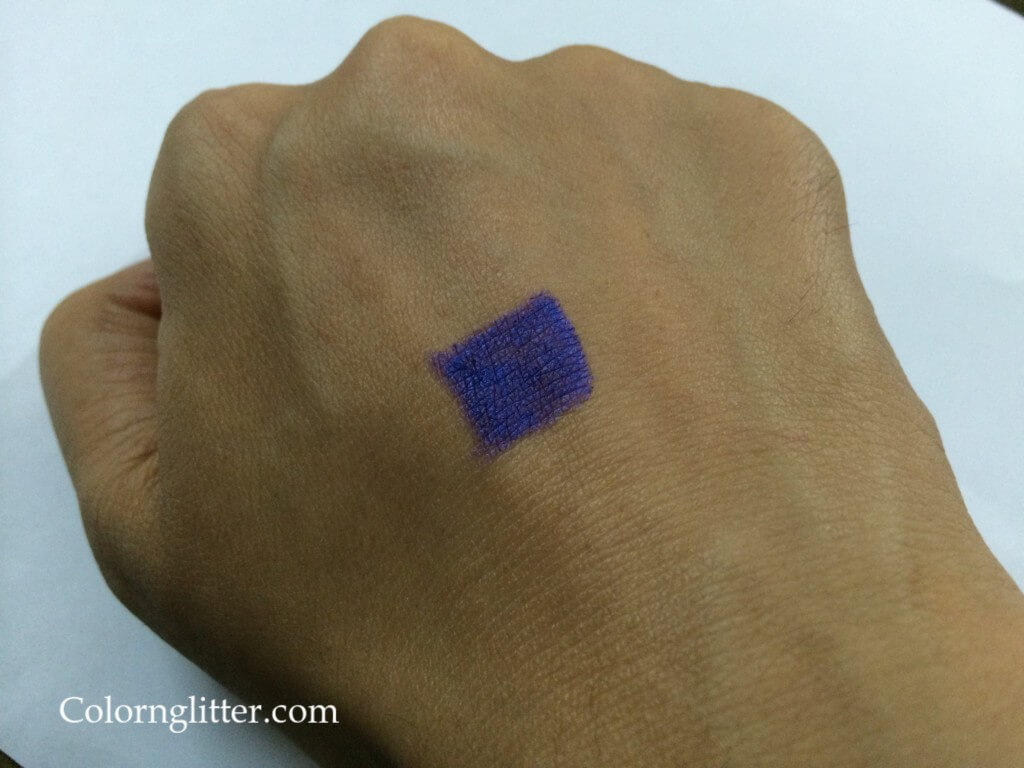 This Eye Pencil is easy to work with. It gives opaque coverage in a single stroke but this color looks best when you build it up. The color is beautiful. It is bluish purple – not a very dark color. It has a pearly sheen to it.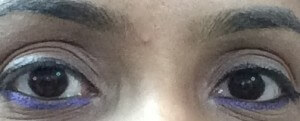 Here is what it looks like when the color is built up – I've layered it more than I usually would just so that the color shows up on camera.
I like wearing it with pink lipsticks (especially with Saucy Mauve from L'Oreal) and mauve blushes (my favorite one is Rubor from FACES Canada) – here is the overall look.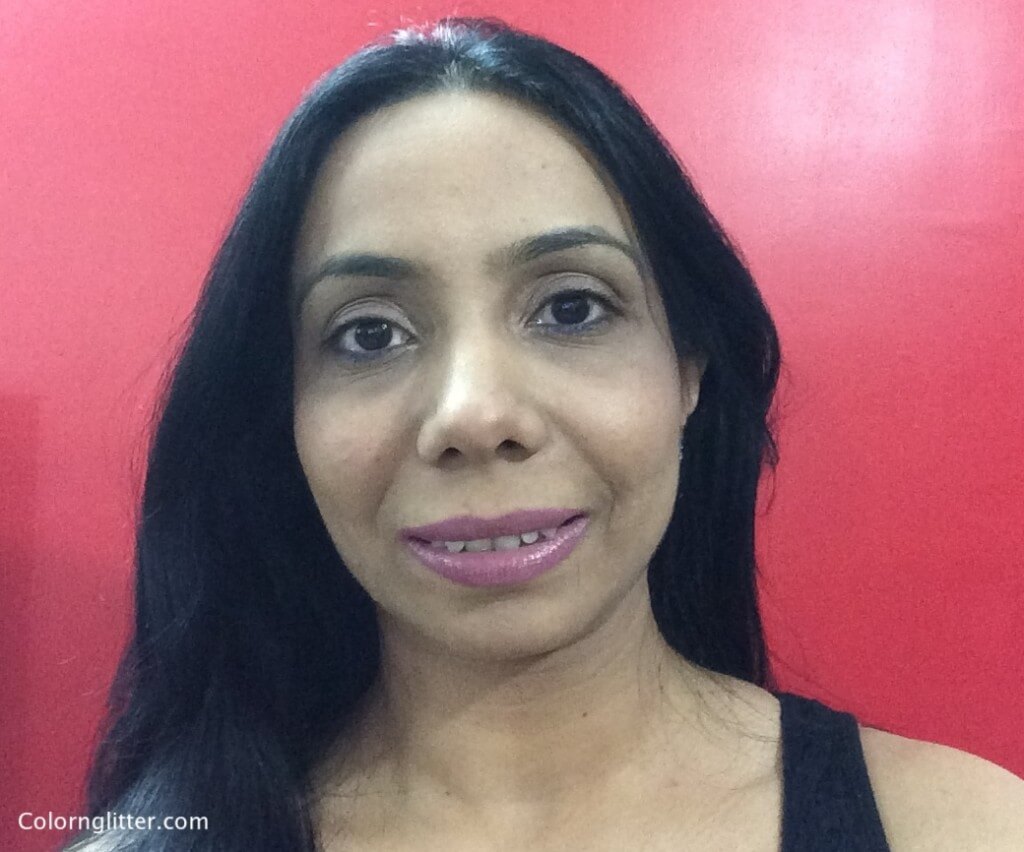 True to claims, the liner is long wearing though it did not last for 12 hours – it did stay put for good 9 hours. Per my testing, these are not completely waterproof but are water resistant ( they hold up to water but fade very slightly).
For Indian customers, these eye pencils are available only at the Sephora outlets in New Delhi. It costs Rs 550. These eye pencils are available to US customers (at $10.00) and UK customers (at 6.19GBP) online via the Sephora website . The entire set of 10 colored eye pencils is available via Amazon for $74.02. Currently Amazon does not ship these pencils to India.
Yays!
Long wearing.
Feels comfortable on the eyes.
Beautiful Color
Nays!
Very limited availability in India