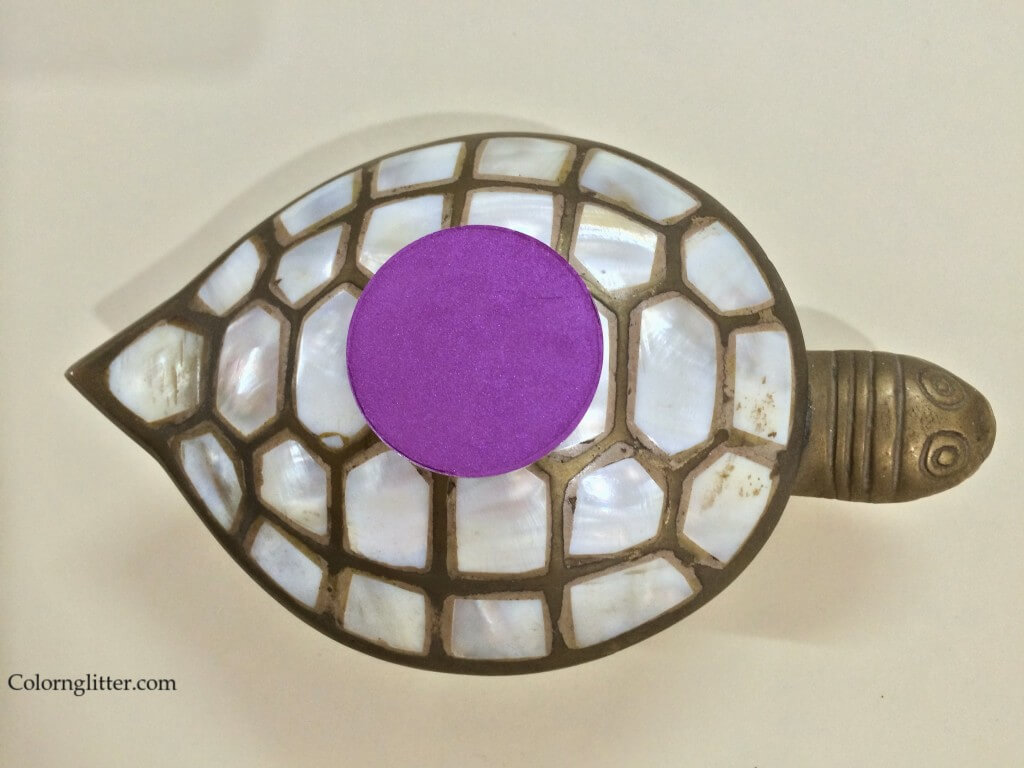 I first heard about La Femme Blushes while watching a Wayne Goss video on youtube ( Wayne is one of my favorite make up artists…watch his videos on youtube if you haven't done so already). Just looking at these blushes in the video made me want them. My custom made palette was a gift to me from my brother.
I absolutely love La Femme blushes and I rarely recommend a product with such high confidence level but these blushes are so good that I have no hesitation in recommending them. I can go on and on about them but this post is about a particular color of La Femme blushes – Purple Passion.
Purple Passion is a bright purple blush with beautiful blue shimmer! Like all La Femme Blushes, this is highly pigmented. In fact pigmented enough to be used as an eye shadow too. It is long wearing and easily lasts for six to eight hours. Since these blushes are very pigmented, they need to be applied with a very light hand. Tap the brush after swiping on the pan to avoid ending up with excess color on the cheeks. Purple blush lovers will love this blush for sure.
Makeupmania delivers this product to India (http://www.makeupmania.com). A single pan of La Femme Blushes costs $3.50. An empty 12 well blush palette costs $12 plus shipping cost of approximately $11.00..so a 12 blush palette will cost ~ Rs 3920.
Click here to see swatches of my La Femme Blush Collection.
Yays!
Very pretty purple blush.
Great price point
Awesome pigmentation
Long wearing
Nays!
None…I love everything about this product!