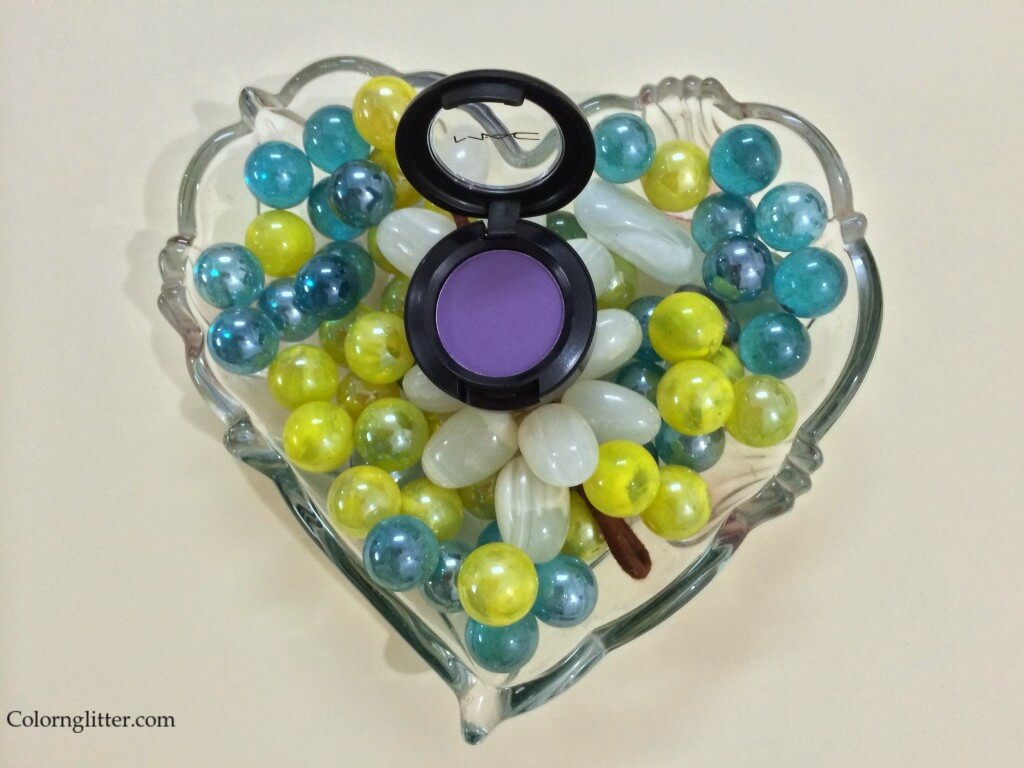 Mac Purple Haze is a Matte eye shadow. It is a cool toned pale purple color. I find this a little tough to work with. The pigmentation is not great and it looks deeper colored in the pot compared to the actual application. It works best if used with a primer. I use the Urban Decay primer (got it with the Urban Decay Naked Palette). This is a good color for the day since it is not bright. I use it on the lid with a deeper purple or plum on the crease.
One of the Mac Makeup artists had suggested using it with Deep Truth or Contrast in the crease but I have not tried it myself yet.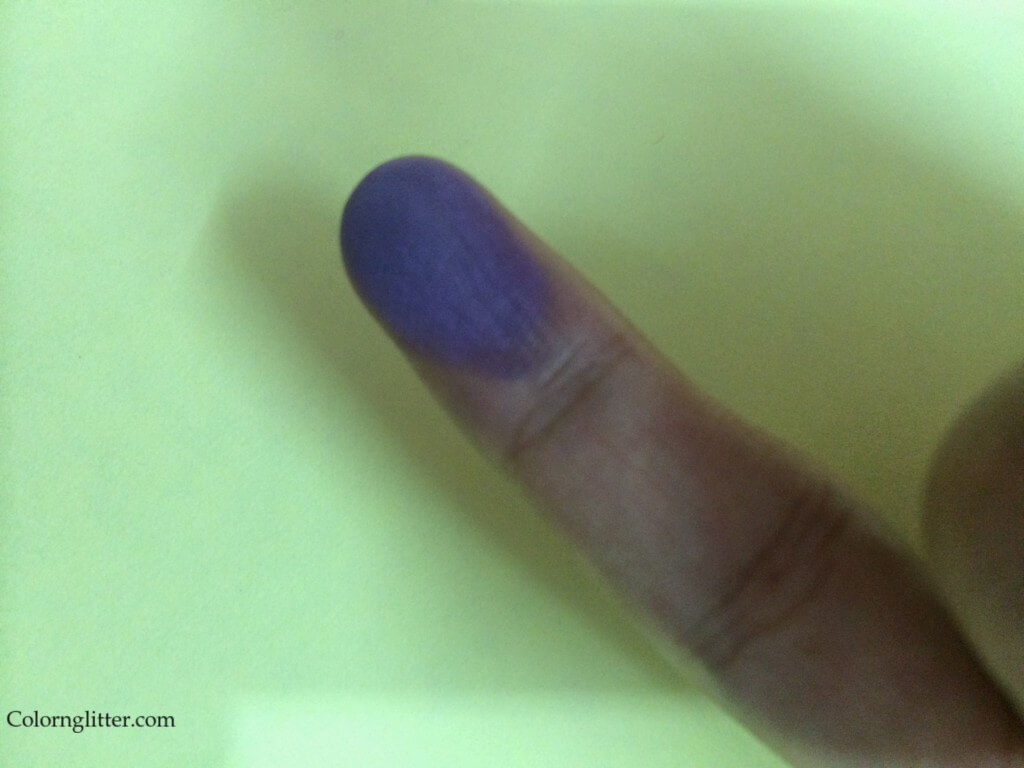 Mac Powder Eye Shadows currently cost Rs 990 in India and $15.00 on the Mac Official website (for 1.5 grams of product).
Yays!
Those who want a cool toned not-so-bright matte purple for day wear will like this color
Nays!
Tough to work with. Application is not so easy. This shadow tends to turn a bit blotchy when applied onto the lids
The pigmentation is not great
Purple Haze has been discontinued since mid – 2013 ( though it is still available at some Mac counters – that is how I got mine). Parfait Amour is a good alternative for those looking for a similar shade.