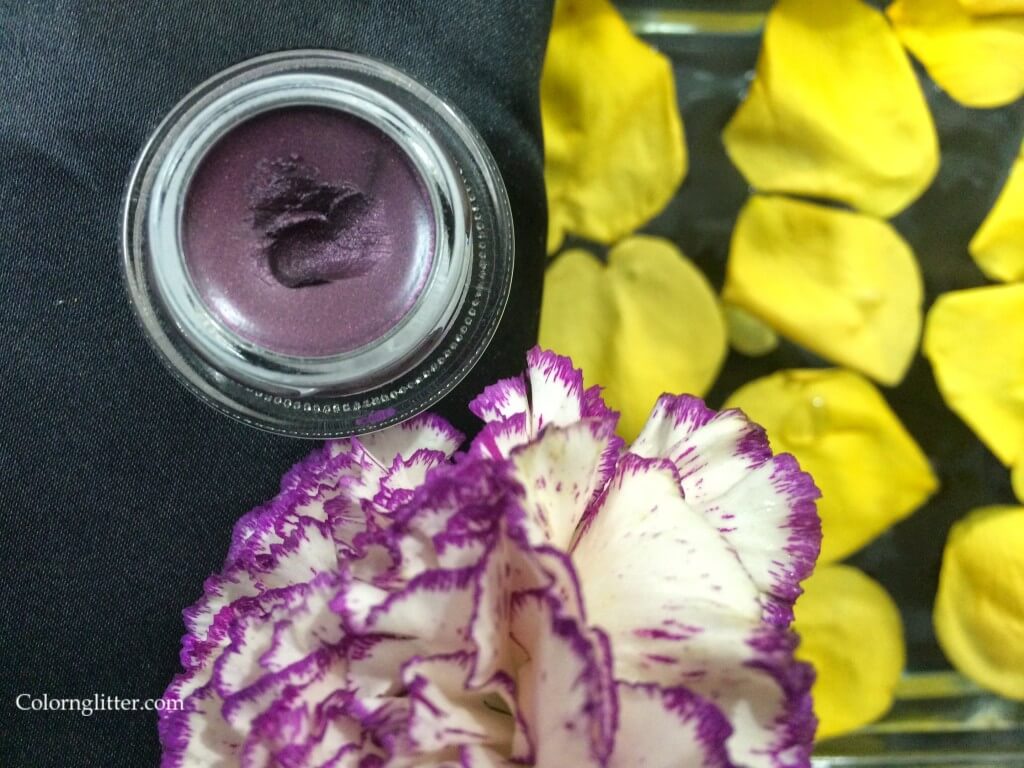 Mac Fluidline is a range of creamy gel eyeliners that come in a transparent pot with a black lid. The application is smooth. Fluidline eyeliners need to be applied with a brush – I use the Mac 210. These liners are long wearing and stay all day on the lid without smudging. I do not use it on the waterline because I am told that Mac, as a brand does not recommend using it on the waterline if you have sensitive eyes. However per few posts that I have been reading, using it on the waterline has worked just fine. Mac Fluidline eyeliners are water resistant but not waterproof.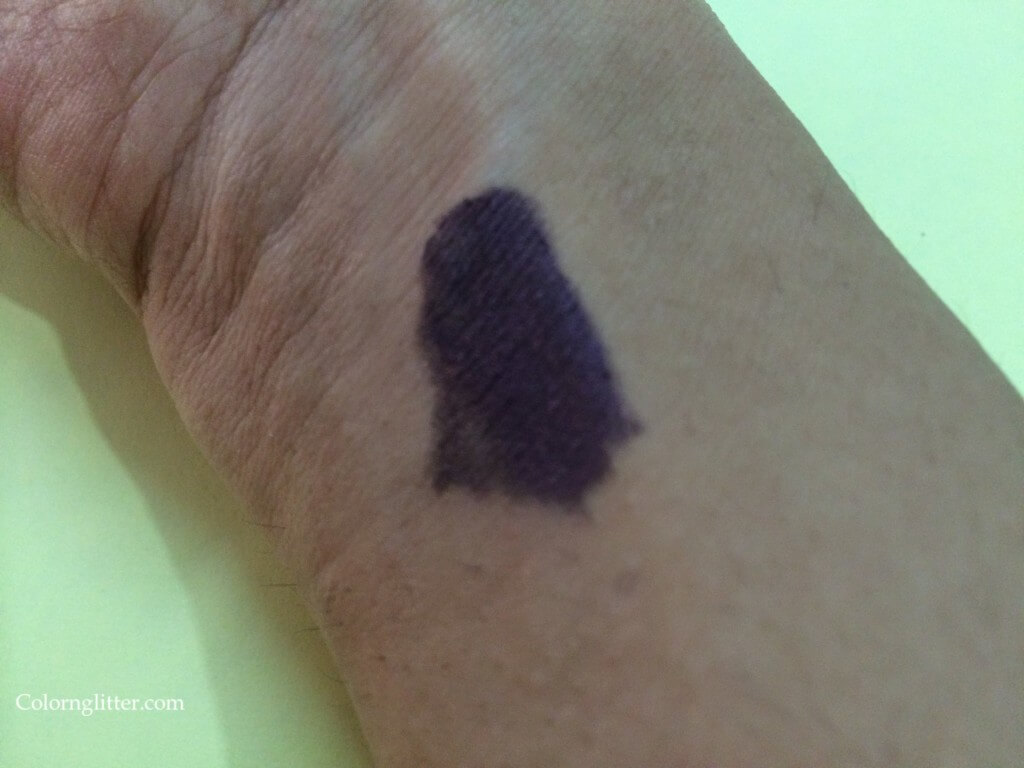 The shade Macroviolet from the Fluidline range, is a blackish deep purple gel eyeliner. It has beautiful bright pink shimmer in it. Though the color is dark enough, for some reason it does not look deep when applied as an eyeliner – it looks very subtle. Some may find it not to be pigmented enough when applied on the eyes. It does not photograph too well – it looks better in person. For those who are good at eye shadow application, Macroviolet can make a good bold long wearing eye shadow.
Mac Fluidline currently Costs Rs1100 in India and $16.00 on the Mac Official Website.
Yays!
Long wearing
Does not smudge
Easy smooth application (with a brush)
Can be used as an eye shadow too
Nays!
Though this aspect is not particularly disappointing for me since I like subtle looks, some may find Macroviolet not dark enough as an eyeliner.
Caution – Always seal the lid tight because this liner has a tendency to dry out.
Tags – Fluidline, Mac Fluidline, Mac Gel Eyeliners, Gel Eyeliners, Purple Gel Eyeliner, Long wearing Eyeliner,