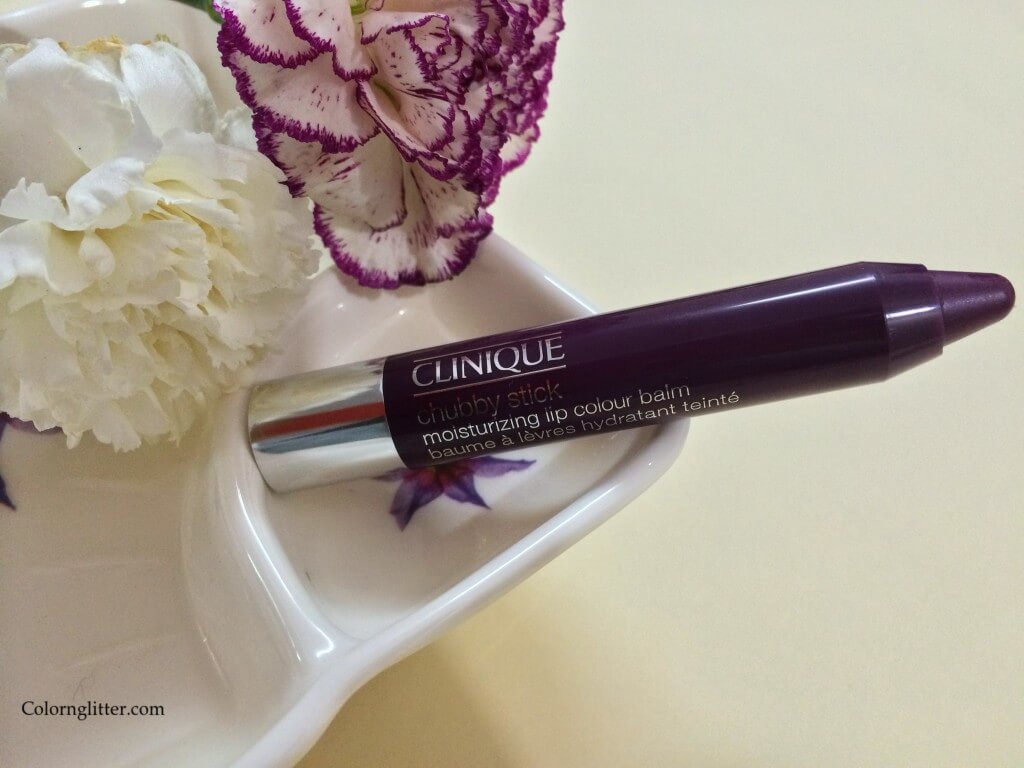 Chubby Stick Moisturizing Lip Color Balm from Clinique is available in 16 shades with additional 4 new shades for summer (click here to see all the shades). I am not sure if the new shades are available in India yet. I had bought my Chubby Stick in the shade Voluptuous Violet (#16). The shade looks intimidating in the tube but once it is on the lips, it just leaves a subtle natural looking purplish tint and not the deep violet shade. The application is smooth – the balm comes in form of a thick crayon that effortlessly glides onto the lips. Per the Clinique website, the pencil does not need to be sharpened. We just need to twist the Chubby Stick to reveal more balm. For a more defined look, the site also suggests using a lip liner to outline lips followed by filling in with a natural looking color using the chubby stick. The formula is very moisturizing without being uncomfortable or sticky. The finish of the product is glossy. It contains interesting ingredients like mango and shea butters. Voluptuous Violet is a shade that one would typically use in winters but I find myself reaching out for it even during summers due to convenience of being able to apply the lip balm with the thick crayon rather than having to dig into a tub of balm. I find it very inconvenient to use balms that are packaged in tubs because it is unhygienic to put fingers into the tub and it is a pain to keep sanitizing hands each time one has to apply a lip balm. Once applied the Chubby Stick Balm keeps the lips moisturized for 3 – 4 hours and then you need to reapply.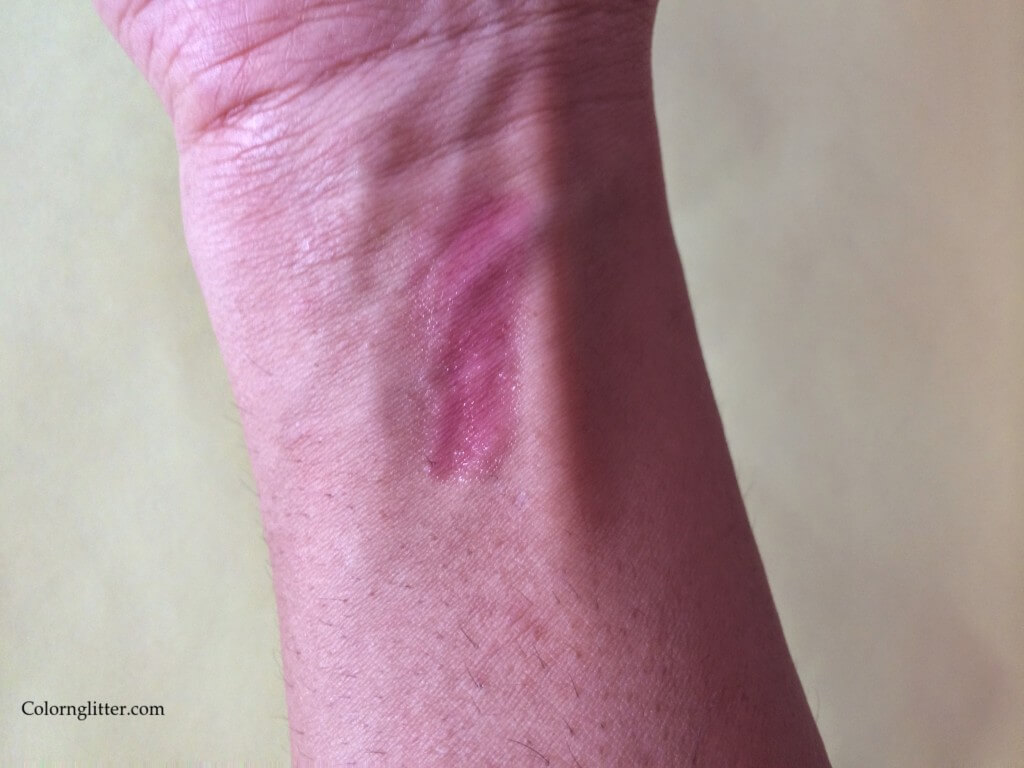 Voluptuous Violet, in my opinion, is a shade which can sometimes be used to give the cheeks a slight tint too and being a fan of purple/violet shades I love the color, be it on lips or cheeks. Overall, I really like the product and will most likely try a few other shades. I must reiterate that this product is very sheer so if you have pigmented lips, you can't expect this product to provide coverage. Clinique does have another version of these called Chubby Stick Intense Moisturizing Lip Color Balms that are suppose to have higher pigmentation but I have not tried those.
I bought my Chubby Stick Moisturizing Lip Color Balm from a Clinique counter for Rs 1025. I did see Chubby Stick Intense Moisturizing Lip Color Balms on http://www.snapdeal.com for Rs1213 but not the Chubby Stick Moisturizing Lip Color Balm. Chubby Stick Moisturizing Lip Color Balms are available on the Strawberrynet site for Rs 1283.
US customer can buy this via the official Clinique website for $17.00. UK customer can via these via the Clinique UK website for £17.00
Have you used any of the Chubby Stick Moisturizing Lip Color Balms? If yes, did you like them? Which shades did you like? Do you know of any other online stores where these are available?
Yays!
Very moisturizing
The product is quite sheer and therefore ideal for daily wear or for occasions where one does not want to wear a very pigmented lip color. The balm provides a very beautiful subtle sheer tint.
Travel friendly packaging
Easy smooth application.
Nays!
I wish Chubby Sticks were available in smaller sizes for lesser cost. College students would love this product but it would be tough for them to shell out thousand rupees for a single chubby stick. Most of them would not be able to build a collection with different shades at the current cost.