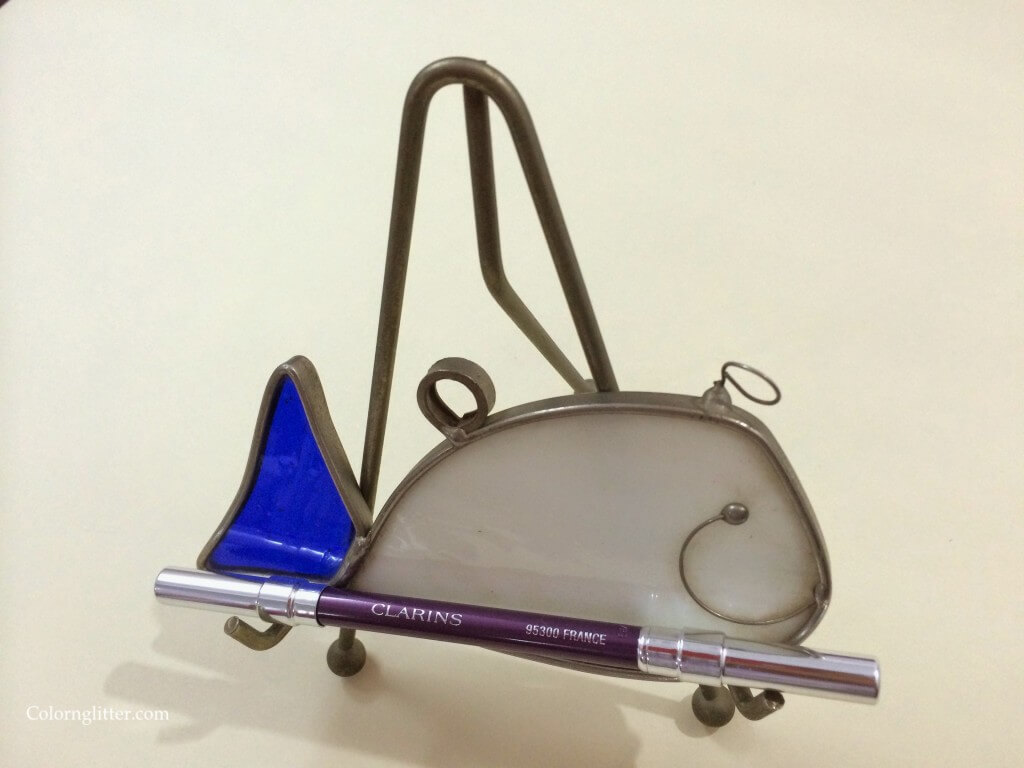 Per the Clarins website, this is a soft waterproof, eye pencil that draws intense, precise and even lines with rich color. The other end of the eyeliner pencil has a sponge tip which can help blend the liner. Both the eyeliner pencil tip and sponge tip are covered with silver caps. The packaging looks good and is travel friendly.
The color of the eye liner is gorgeous – beautiful violet. However when it comes to the application, it is not an eye liner which just glides on the lids. I have used it multiple times hoping that it may work better the next time but this has been tough to work with right from the first day. The eyeliner tugs, drags and pulls on the lids. There is barely any color on the lids after one swipe. I have had to keep swiping it 4 to 5 times to get color onto my lids. Once it is one the lids, it looks good. It is not the kind of color that screams for attention. It is a very subtle violet shade. It lasts on the lids for up to 6 hours. The product is waterproof per my testing.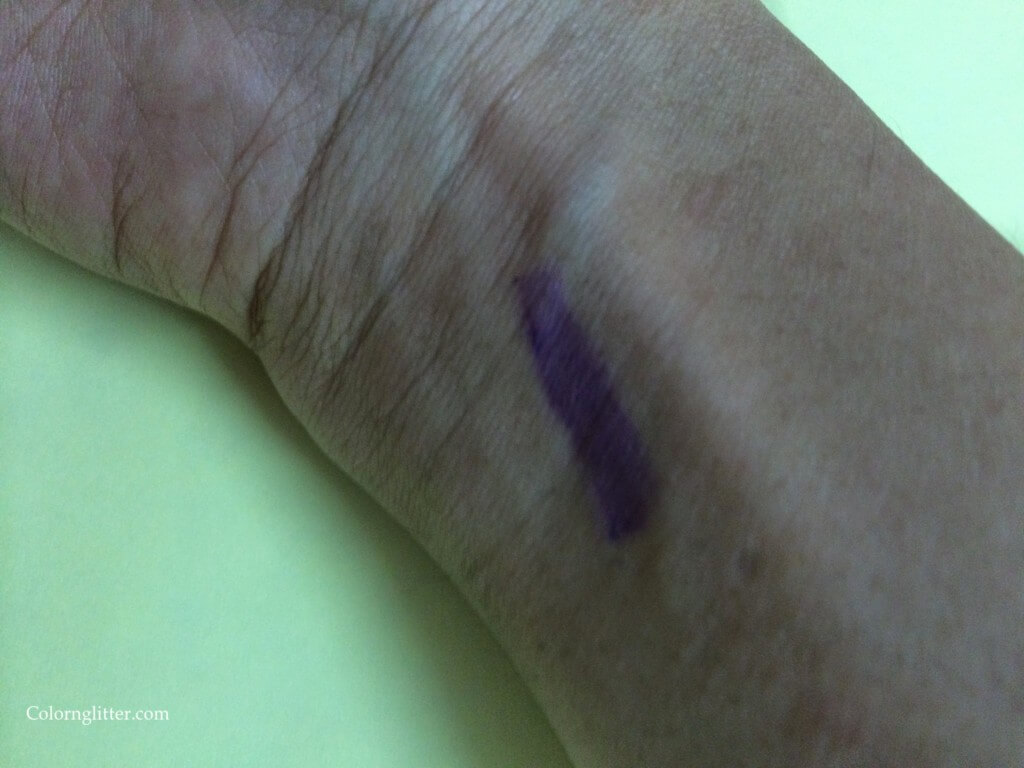 This product is priced at £17.00 on the Clarins UK website, $25 on the Clarins USA website. I had bought this from the Clarins make up counter at Parcos, Leela Palace Bangalore but I was recently told by Clarins staff at Shoppers Stop that Clarins no longer sell make up in India and now onwards only skin care products will be available in India. This eyeliner is available online on http://www.grabmore.in for Rs 2099, on http://www.junglee.com for Rs 3210. I had bought this over 2 years back so I do not remember the exact cost but as far as I can recall it was about Rs 1200.
Yays!
Nays!
Very difficult to work with. It tugs, drags on pulls on the lids. I must mention that it is possible that this problem may be specific to this shade because I have this eyeliner in black (# 01 Black) which is actually smooth, pigmented and easy to work with.
I expected better quality, this being a product from Clarins which is one of my favorite brands. The eyeliner pencil doesn't hold the eye liner nib too well. I noticed this soon after I started using this eyeliner. I sharpened the pencil a couple of times and the problem got worse. Maybe I just got a defective piece
Availability in India – seems like Indian customers can only buy this product online. With various websites offering the products at different prices (all in excess of Rs 2000), it is tough to even estimate the actual current price.
Very expensive. I am sure there are better purple/violet eyeliners available at lower costs.