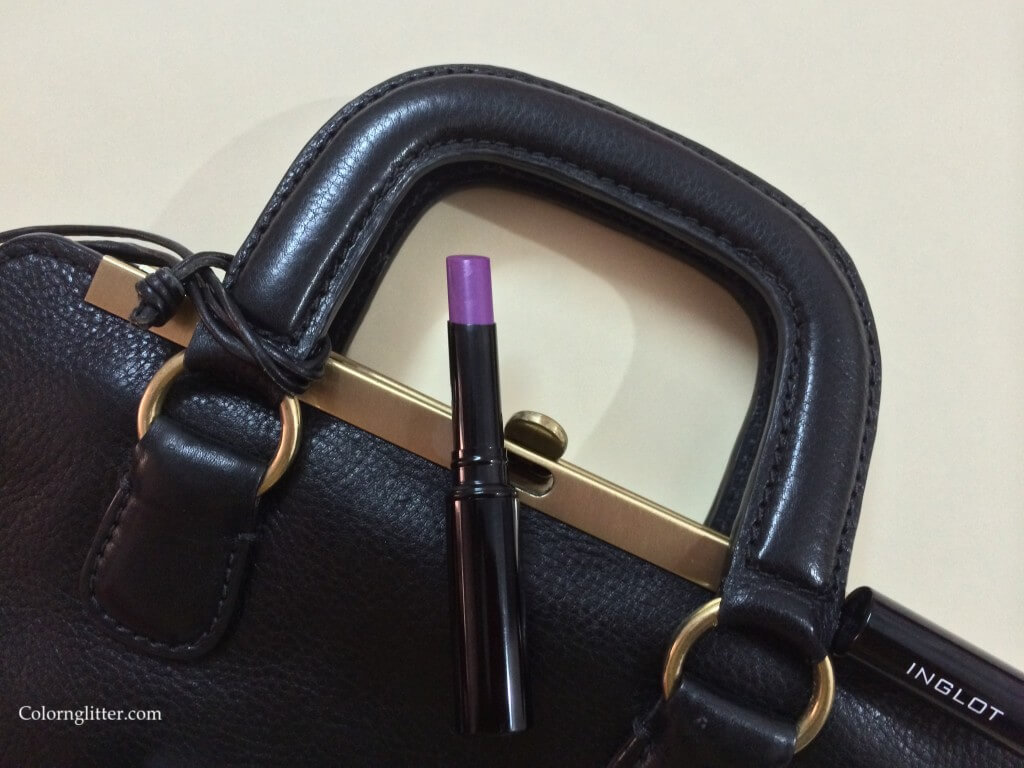 This is a beautiful violet colored gel lipstick. Purple lovers are sure to like this shade. The formula has good pigmentation and is moderately moisturizing. It feels comfortable on the lips. Once it has warmed up, the lipstick glides onto the lips – so on a cool day just let the tip of the lipstick rest on the lips for a few seconds else you may feel that the application is rough but actually it just needs a bit of body heat to warm up.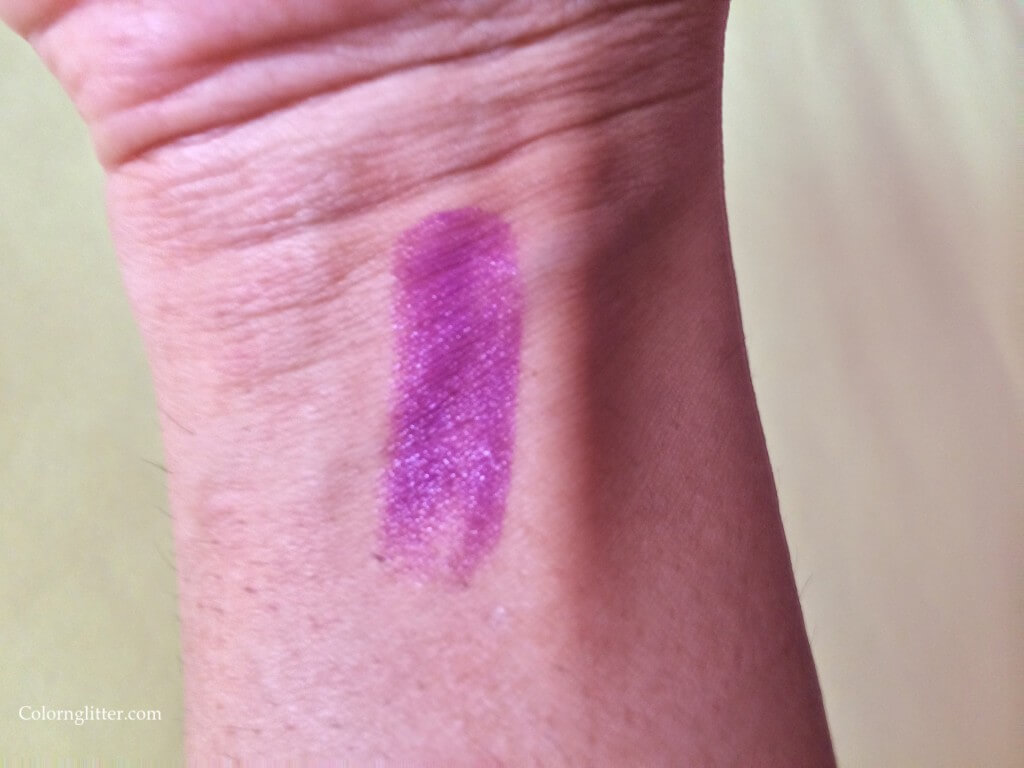 You can either apply a single layer with a light hand to get a gentle wash of color or build up the color to get an opaque finish. The color looks good both ways. This lipstick with last for about 4 hours without needing a touch up but will not stand up to eating or drinking. What I like about this lipstick is that it leaves behind a stain that looks nice if you apply a gloss or a lip balm on it – so if you don't want to touch up after few hours, you can just dab some gloss or balm over the stain.
This lipstick costs Rs 680 (for 1.8 grams of product). I bought this from the Inglot counter at Phoenix Mall, Bangalore. It is also available at the majorbrands website (http://www.majorbrands.in/brand/cl_2-pr_1416904-i_1625659/65.html).
In the US, this lipstick costs $12.00 and it is available on the Inglot website (https://www.inglotusa.com/slim-gel-lipstick-65-729)
Yays !
Cruelty free (not tested on animals).
Paraben Free.
Contains Vitamin E, evening primrose, avocado butter.
Simple yet elegant packaging. Safe to carry it in the handbag without worrying about the tube opening up.
Nays!