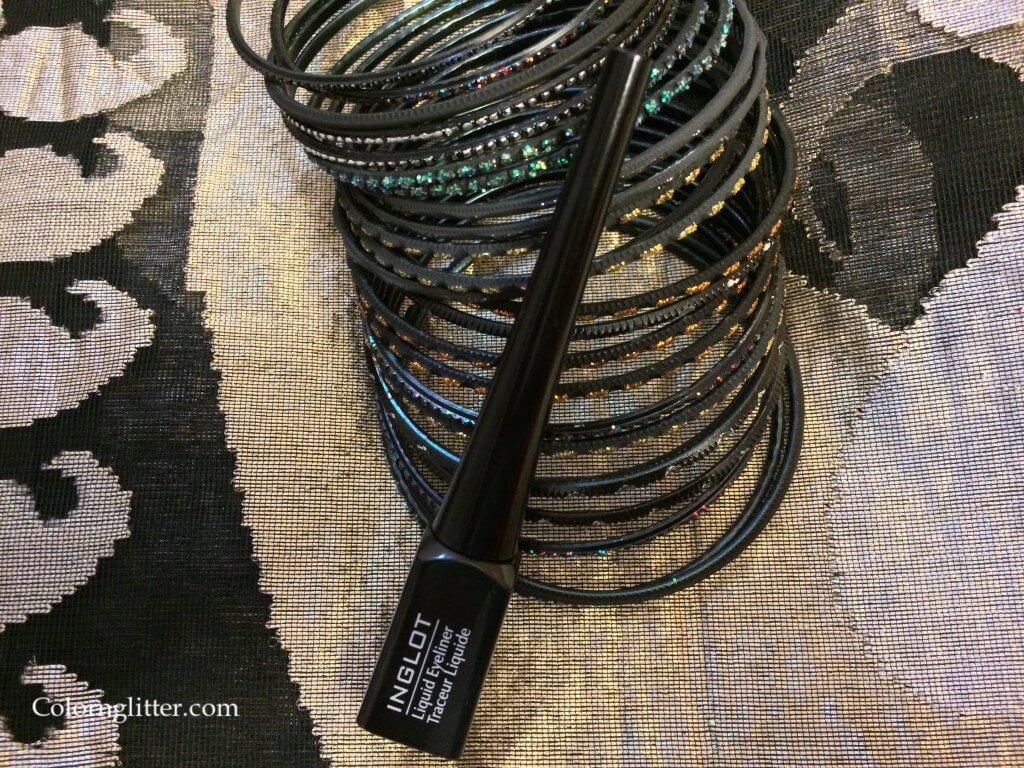 Per Inglot, their Liquid Eyeliners are formulated with high intensity pigments that deliver solid color. These eyeliners come with an ultra fine brush type of applicator to ensure precision during application.
#42 is a deep black eyeliner with golden glitter. For some reason, this Eyeliner is labeled as silver though each time I took a look at it, the glitter looked golden and not silver. I have come across a black pencil eyeliner with gold glitter from Nina Ricci but this is the first Liquid Black Liner with gold glitter that I have seen so I was excited to try it out. It comes in a classy looking black little bottle with a square base and a long lid. The applicator is really nice – it is a very fine brush that gives excellent control during application. It is by far the best applicator I have come across. One needs to shake the bottle well before use else you will end up only with glitter. The consistency is watery. It feels very comfortable on the eyes.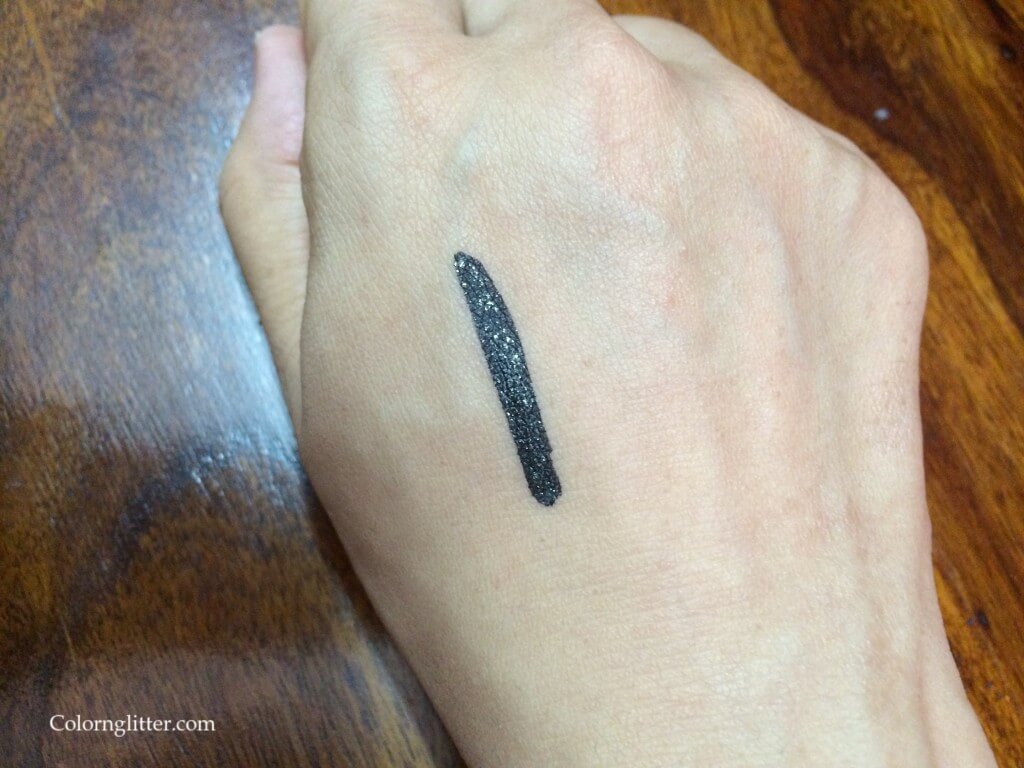 On the lids, this liner looks predominantly black with subtle golden shimmer. After application the liner dries in less than a minute. It does not smudge and lasts for 7 – 8 hours. It is not water resistant or waterproof. The number and name of the eyeliner are at the bottom of the bottle and not on the packaging.
I bought this eyeliner from the Inglot counter for Rs 850 (4ml of product). It is available online in India via http://www.majorbrands.in. US customers can buy this directly via the Inglot USA website https://www.inglotusa.com for $ 11.00. Likewise UK customers can buy this directly from the Inglot UK website http://www.inglotuk.com for £ 9.00.
Yays!
Highly pigmented
Long wearing
Excellent applicator that helps apply the liner with exceptional ease
The liner feels very comfortable on the lids
Nays!
I wish this eyeliner was waterproof