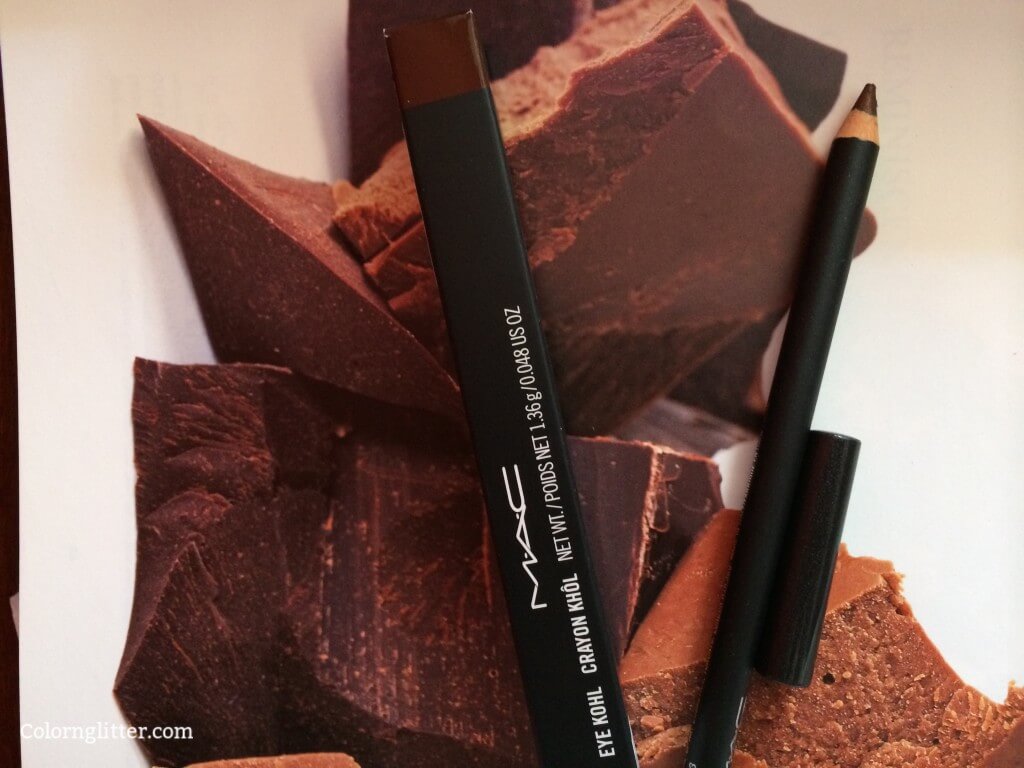 I am one of those girls who don't always look great with black kohl. Black usually looks too harsh on me so I am forever on the lookout for colored kohls, brown being the first preference. I was recommended Teddy thrice by makeup artists at MAC but when I swatched it, I felt the color wasn't intense enough to define my eyes. Plus I didn't like the bronzey sheen it had. Months passed and I still hadn't found a good brown eyeliner. One fine day, I visited MAC and a lovely makeup artist called Madhu was trying some makeup on me. While doing my eyes, she used Teddy. That was it. I fell in love with Teddy when I saw it on my eyes. Madhu did a smokey eye look for me using Teddy as the base. I loved how it looked on my eyes. It went on so smooth on my lids as well as the waterline. It wore well for good 7-8 hours. After 2 days, I was back at MAC to bring home Teddy for good :). It has become my favorite kohl now because of how versatile it is. I can use it on my waterline, I can do smokey eyes with it, I can use it as a base for eyeshadows or I could do a winged eyeliner with it. It adds definition to my deep brown eyes without making them look harsh. It has gold glitter in it. This glitter isn't gritty so it brings along a sheen that makes the eyes look brighter. It smudges, but the color is so beautiful that it doesn't look clumsy – in fact it looks good when smudged too. This beautiful brown kohl looks good on all skin tones.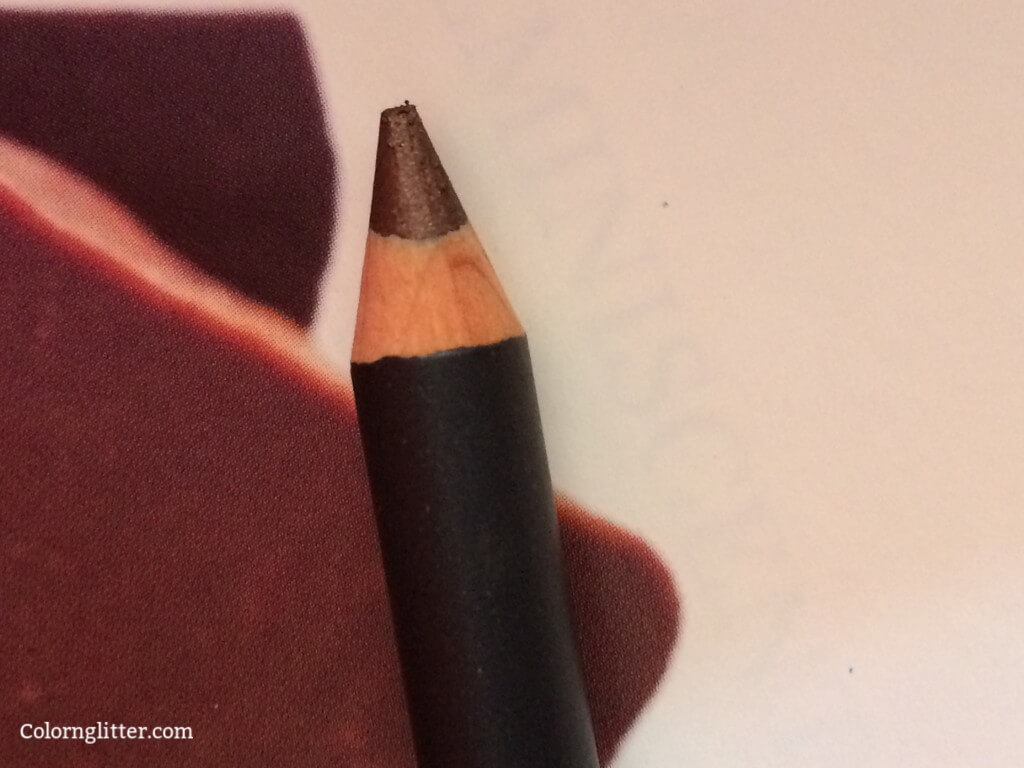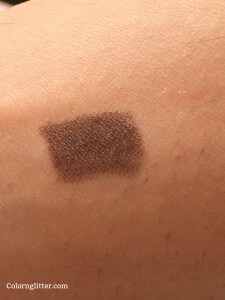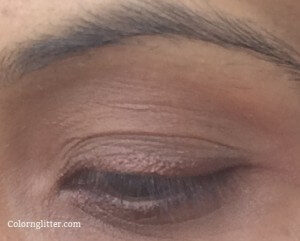 Teddy comes in form of a wooden pencil that needs sharpening. I haven't sharpened it yet so I do not know if it breaks during sharpening. The pencil is quite long compared to standard eyeliner pencils that I've seen. It contains 1.45g of product so the pencil will last quite long.
Teddy is available in India via MAC Stores for Rs 1300. It is also available online via Junglee for Rs 1984. Customers in the US can buy it directly from the Official MAC website for $16.00. Customers in the UK can also buy it directly from the MAC UK website for £14.00
Yays!
The intense bronze color defines the eyes without looking harsh.
Looks good on all skin tones.
Very versatile. You can use it for different kind of looks – smokey eyes, winged eyeliner or in combination with eyeshadows (looks great with gold eyeshadows)
Very pigmented
Easy to blend.
Goes on super smooth.
Love the soft texture and the pearl finish with a lovely bronzy sheen.
Nays!