Product reviewed in this post has not been bought by me – this is a PR sample.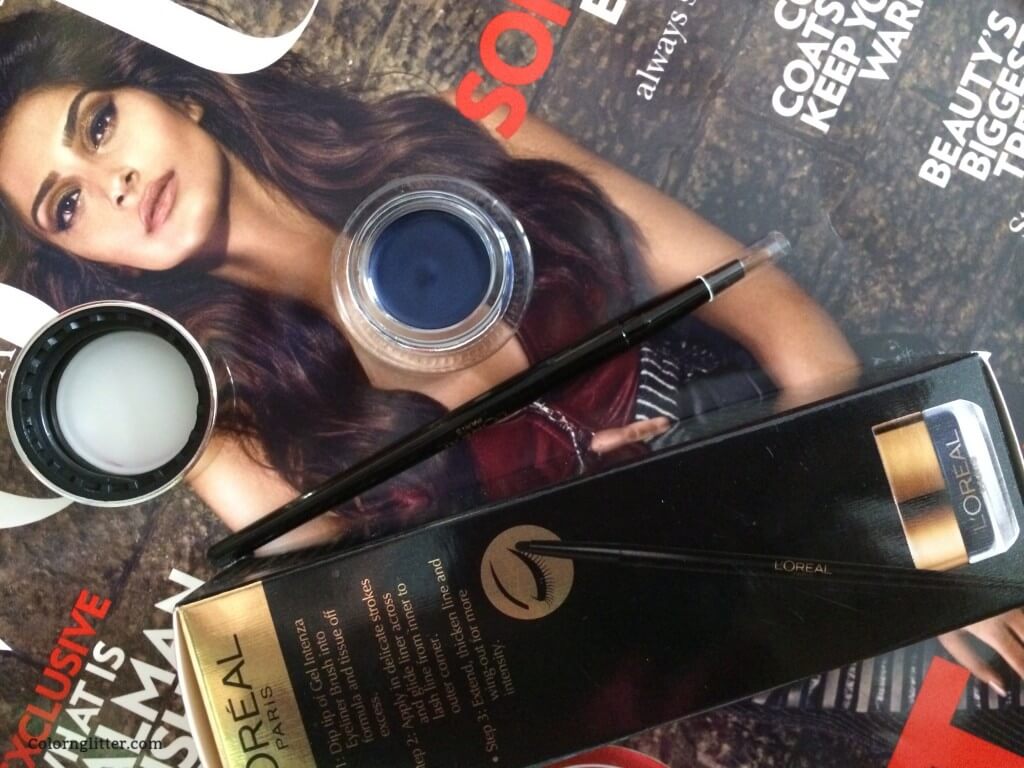 I always felt blue liners are tricky to pull off. While I always admired them from a distance, I never really got myself to wear a Royal Blue liner. However, when L'Oreal sent me their Royal Blue Gel Intenza Liner, I loved trying it out! I think now Royal Blue is here to stay in my Eyeliner collection. Here's why – first and foremost the color is absolutely beautiful. It is vibrant, has just the right luminosity (or sheen, whatever you may like to call it). It strikes the right balance between being sophisticated and sassy. You can wear it for a fun day look or a romantic evening dinner.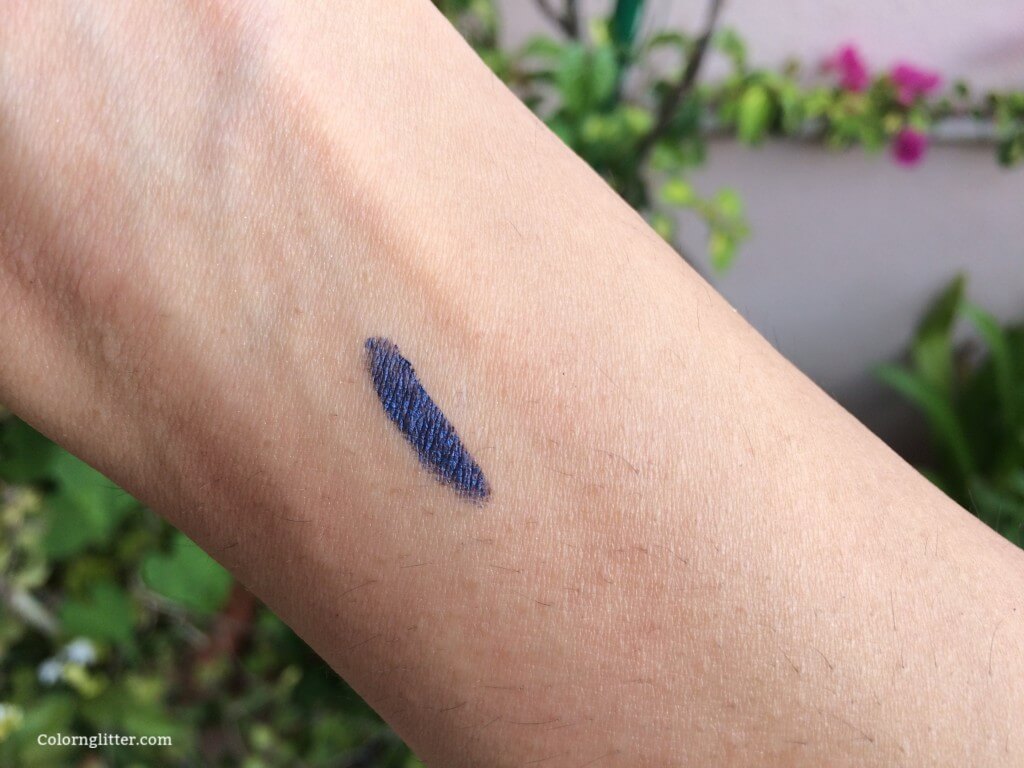 I tried creating a Romantic Evening Look with it and had lot of fun teaming it up with the Color Riche Extraordinaire Lipstick in the shade Coral Encore.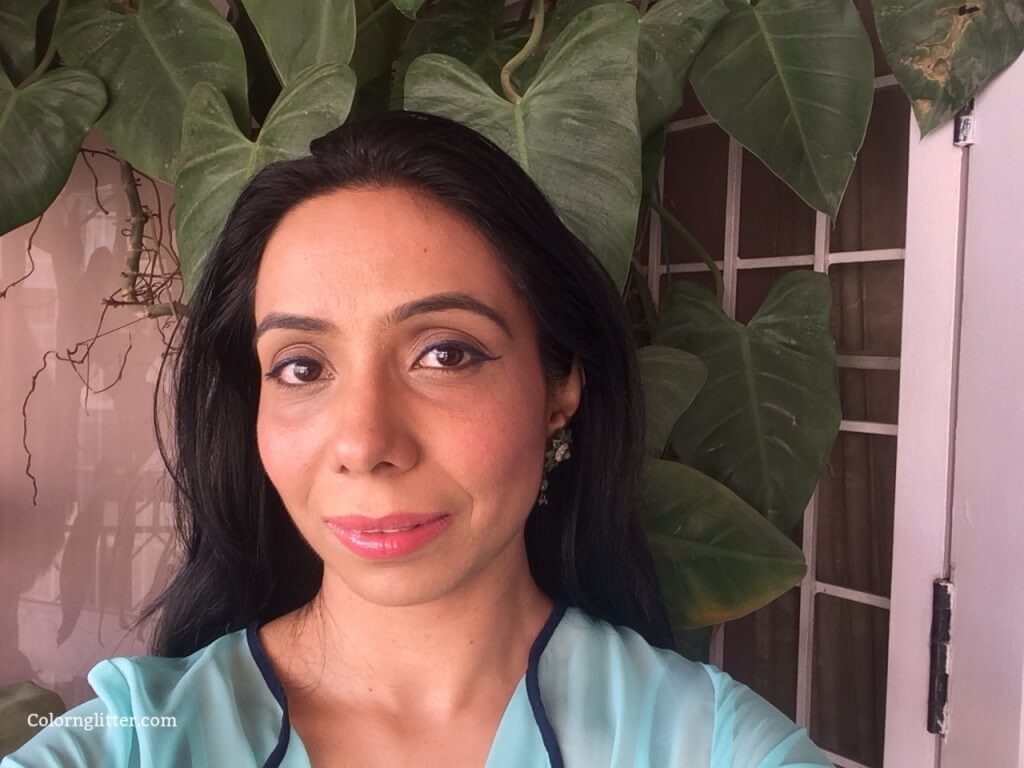 I used Royal Blue to do a winged liner look. I loved working with the buttery texture of this liner. It glides on really smooth. The pigmentation is superb. It doesn't look cakey even if you layer it. The brush that comes with it works well for lining close to lash line. I haven't tried it to do the wing because I use an angled brush for doing the wing. Nonetheless, I felt the brush will be useful when I am doing a simple liner look. It is dense and gives good control while working with the liner.
This liner is waterproof and doesn't smudge. It is long wearing and is supposed to last for 36 hours. I didn't wait for 36 hours before removing it but I can say that it wore well for 8 hours.
Overall, I am quite satisfied with Royal Blue as a color and the quality of this gel liner. It comes in 5 shades – Profound Black, Sapphire Blue, Diamond Black, Royal Blue and Chic Brown. I am tempted to try some more shades 🙂
The packaging is simple yet elegant. The liner comes in a study transparent pot with a golden cap. L'Oreal Super Liner Gel Intenza are priced at Rs 875 and are widely available online. Via Nykaa.com and Amazon.in
Yays!
Royal blue is gorgeous and balanced color that's both fun and sophisticated.
The texture of this liner is amazing – very smooth and easy to work with
It is long wearing and smudge proof.
Nays!