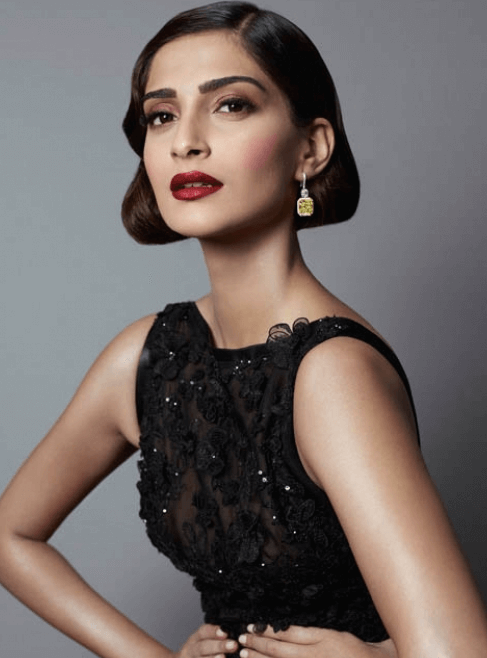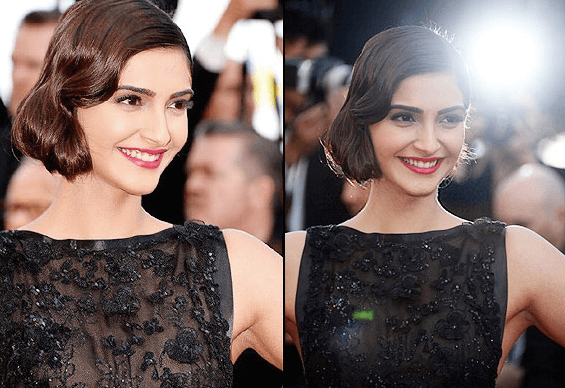 My Favorite look from Cannes so far has been Sonam's look in the black Elie Saab Ball gown with Raspberry Red Matte lips (Cannes 2014). In fact I liked the Raspberry Red lips so much that Raspberry Syrup become my one of my favorite red lipsticks thereafter.
Though I don't have the Elie Saab Ball gown and I don't think a faux bob will look good on me, I've tried to recreate this look wearing my favorite black saree. While creating this look I referred to the Get The Look website (Offical Fashion website of L'Oréal Paris).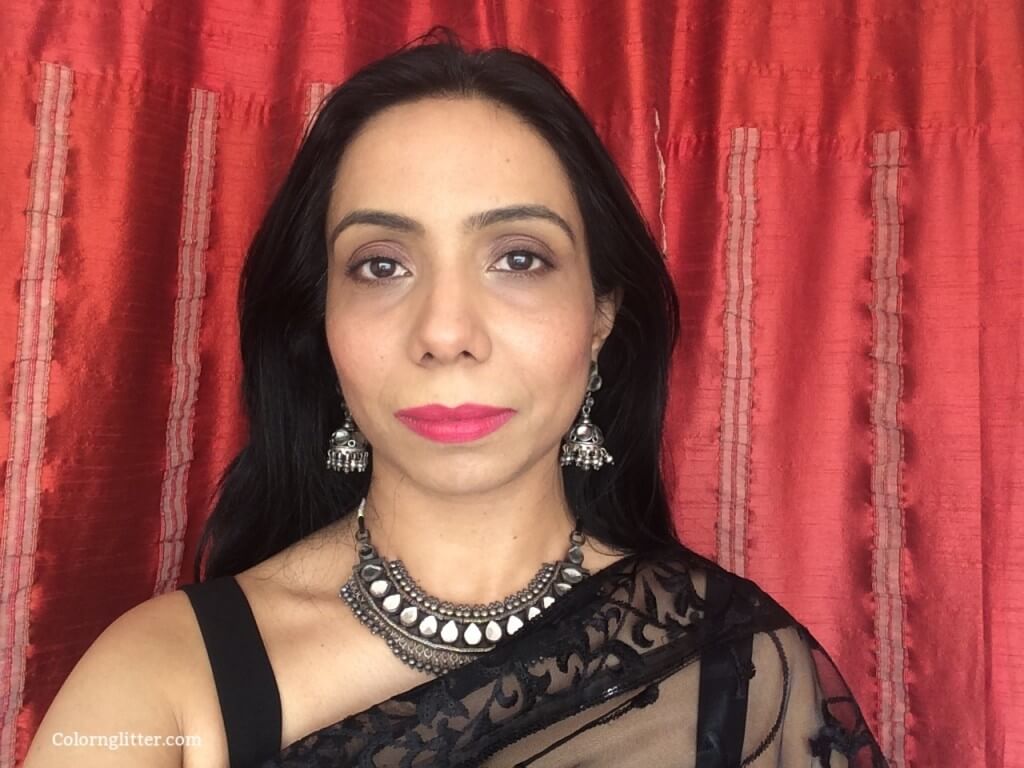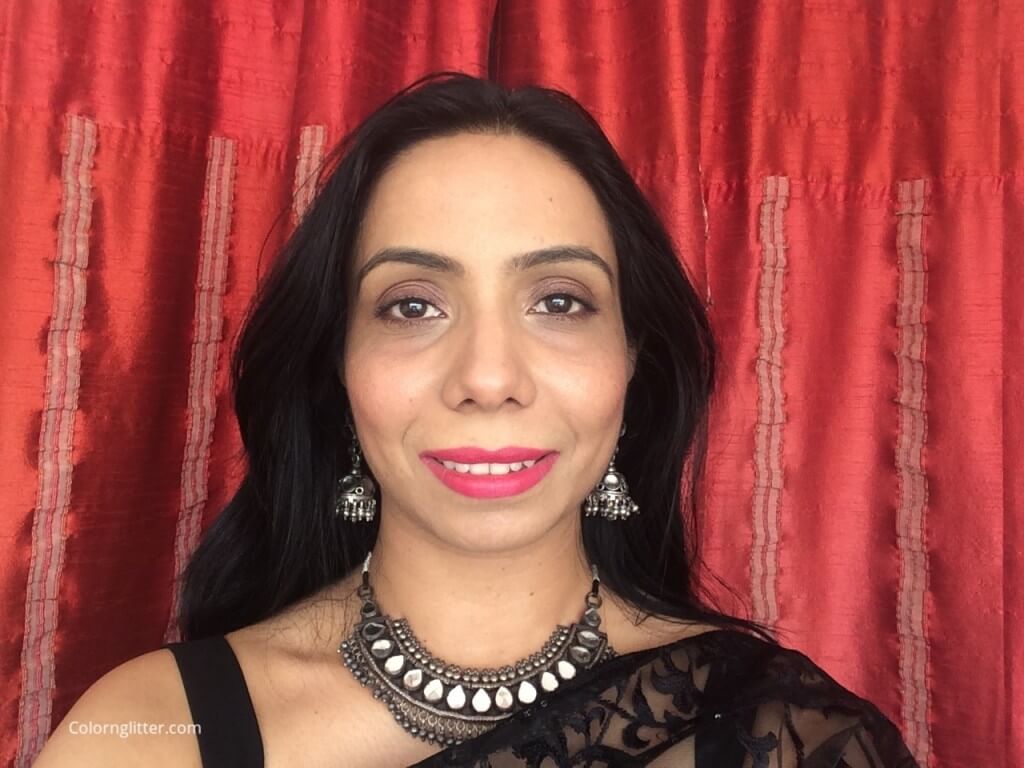 After doing my base, for my eyes I used a shimmery brown eyeshadow mixed with a tiny amount of red eye shadow. I applied this color on the lids. For the crease and outer corners, I used a matte brown eye shadow. I lined the upper and lower lashline with L'Oreal Gelmatic Super Liner in Brown and smudged it close to the lashline.I have also highlighted the inner corners of my eyes with a Whitish Gold eye shadow.I went a little heavy with my brows – I used a deep brown brow pencil to give them a thicker appearance. I used a little red blush just below the apples of my cheeks. For the lips, I've used my favorite Moist Mat Lipstick in the shade Raspberry Syrup. Here's the finished look. Hope you like it!