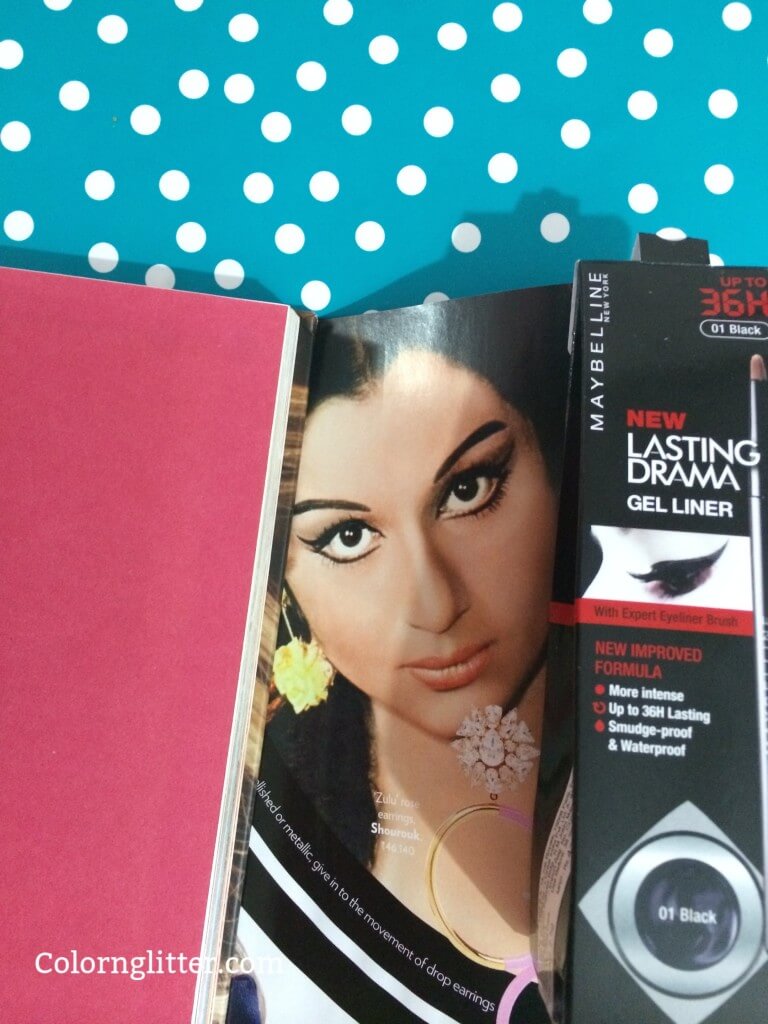 I've been wanting to try a gel liner to do variations of the winged eyeliner look. Just curious whether gel eyeliners are easier to work with while doing winged eyeliner looks. I recently saw the Maybelline Lasting Drama Gel Liner and got instantly drawn to it because of the packaging. It took me back to the 70s and reminded me of none other than Sharmila Tagore….love her winged eyeliner looks. Needless to say, I ended up buying the eyeliner.
Not only is the cardboard cover beautiful, the actual gel liner pot looks great too. Its got a square base. I like the fact that this liner comes with its own brush. Here are the pictures.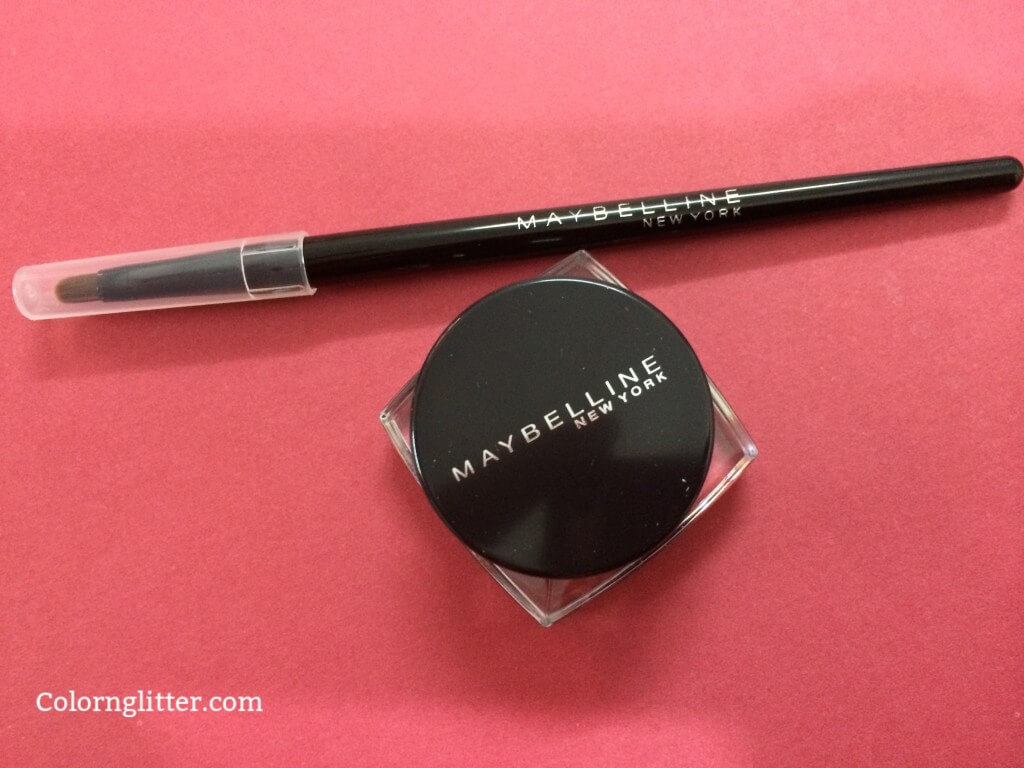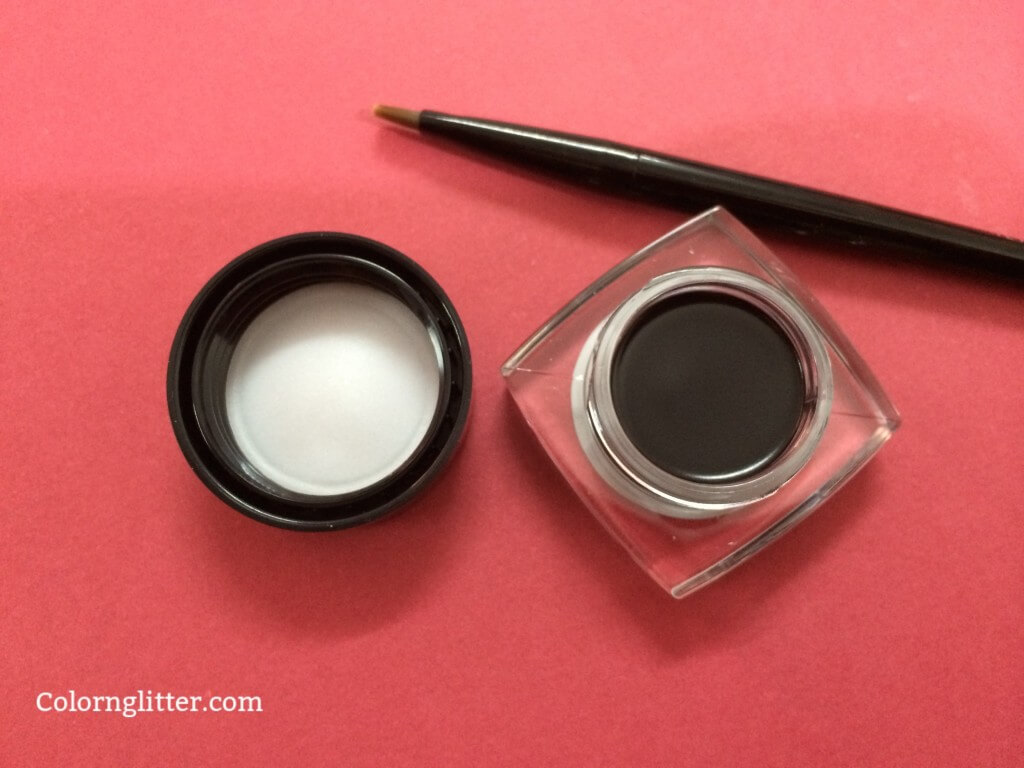 The liner is incredibly smooth and the color is true black. Intense black. I didn't want to risk drying the liner, so I used the brush and scooped out a bit on the back of my hand and closed the pot immediately. The application is smooth and it feels comfortable on the eyes. It does dry quickly so if one is not quick, it does get patchy because you don't get enough time to fill in the gaps but you can layer it. The pigmentation is good. It has a matte finish. The brush is decent. I've done this eyeliner look using the brush alone (and I am by no means an expert at doing eye makeup as you can see in the picture).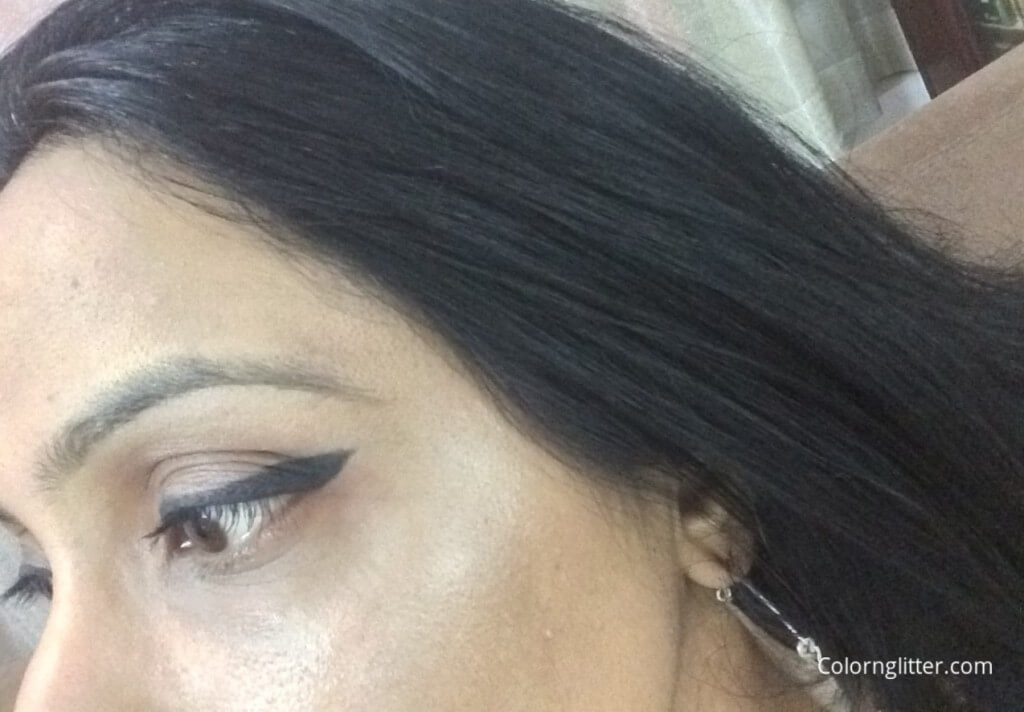 The eyeliner is supposed to last for 36 hours…but who wears eyeliner for 36 hours? While I've not tested it for 36 hours, it does last for the entire day. Once it dries, it is smudgeproof. I have tested it – true to claims, it is waterproof. Overall, I am quite impressed with this liner! However, do gel liners make winged eyeliner looks easier to execute – well not for me, I guess it takes practice and skill.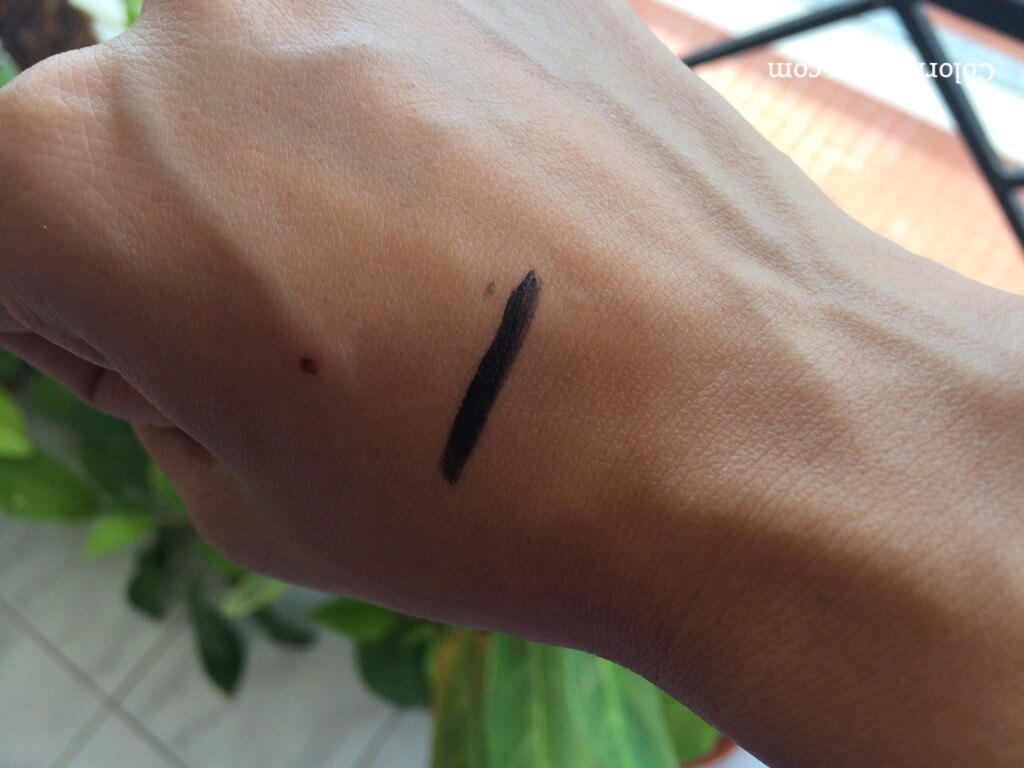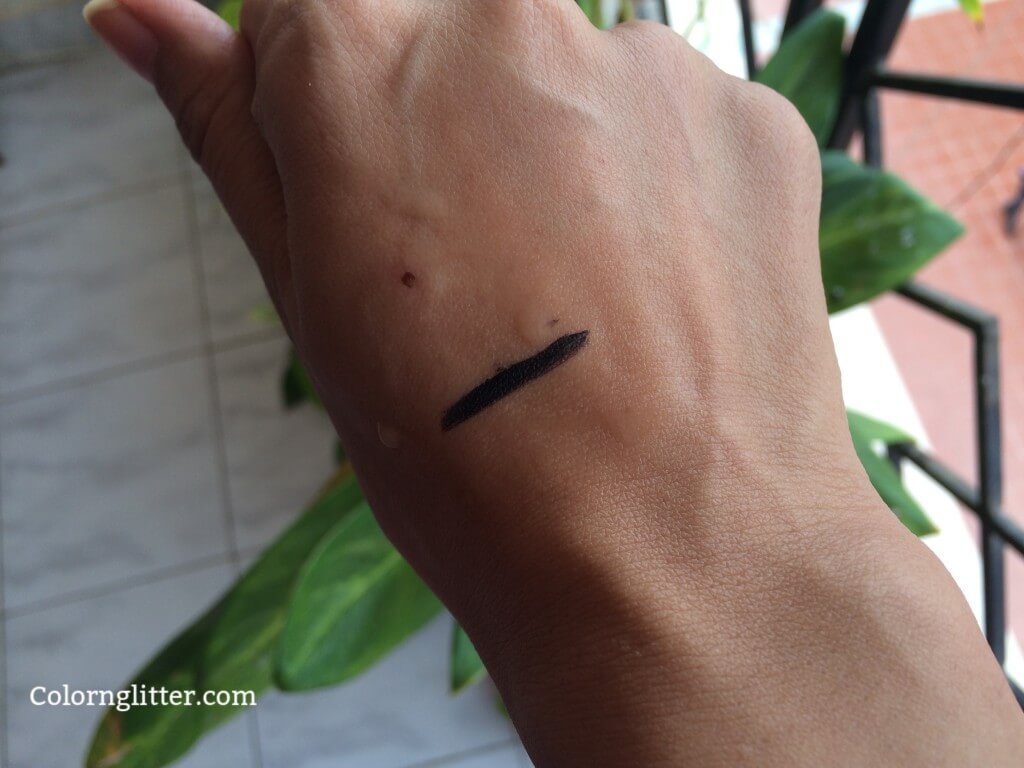 It costs Rs 475. It is available online via Nykaa (with a free nail polish too) as well as Amazon India.
I do not see the 36 hour gel liner version available for countries outside India. I see the 24 hour version on Amazon USA priced at $7.94. Those who have used both the 24 hour version as well as the 36 hour version say that the 36 hour version is smoother and doesn't dry up as quickly as the 24 hour version. UK customers have an interesting variant available via Amazon – I see the square base pot (the 24 hour version has a round base while the 36 hour version has a square base) with a double sided brush! How nice! It costs £5.89.
Yays!
Good pigmentation
Long wearing
Very smooth. It is easy to apply.
Love the packaging.
Comes with a reasonably good brush.
It is said to be safe for contact lens wearers – I don't wear contact lens so I couldn't test.
Nays!
My oldest memories of seeing the winged eyeliner look are associated with Sharmila Tagore and therefore I have used her picture as an inspiration in the cover photo of this eyeliner. The intent is not to associate Maybelline as a brand with Sharmila Tagore. I'd also like to mention that the picture of Sharmilaji used in the cover photo of this post is from the September 2014 edition of Vogue India – I want to give due credit to the source of the picture.