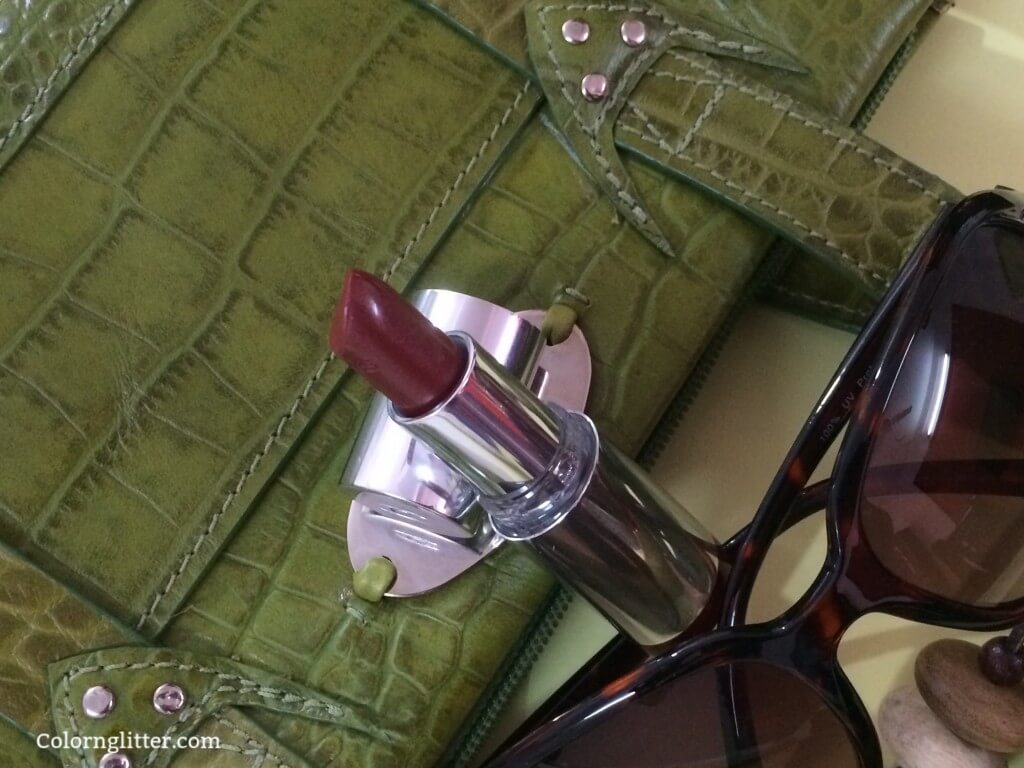 Clarins Joli Rouge Lipstick #700 is a classy red lipstick. It is perfect for those who like red lipsticks but don't want wear the bold bright red lip. Cedar Red is a deep brick-toned red that will flatter all skin tones. This is the kind of red that you can wear anywhere, anytime. You can wear it to parties, dinner dates, shopping and some formal occasions too. It will never look out of place. It just makes one feel so beautiful and ladylike.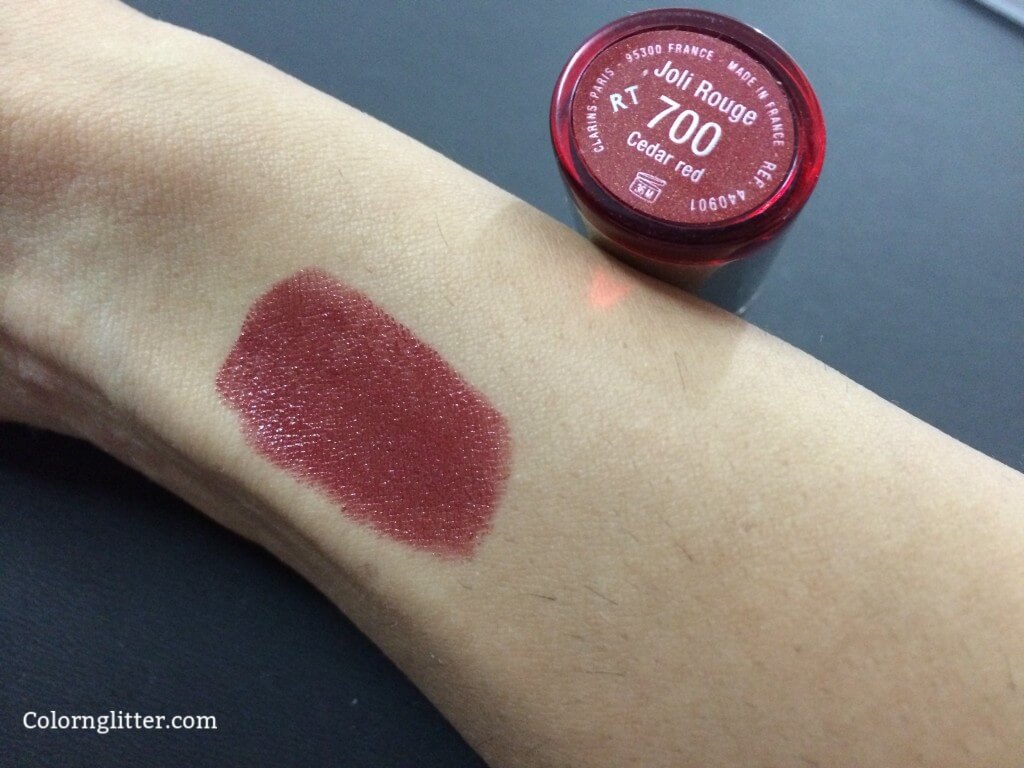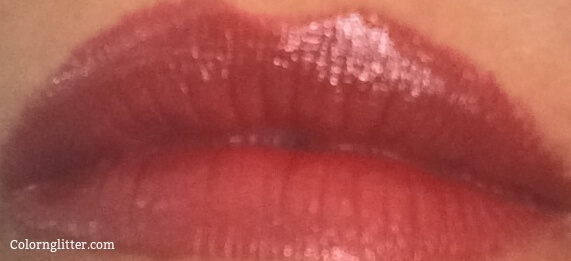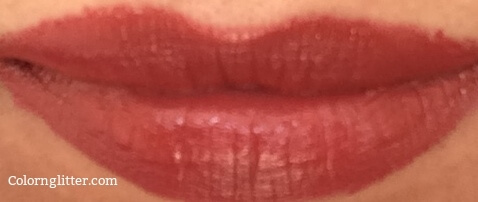 The formula is amazing. This lipstick just glides on to the lips. It is very pigmented. Joli Rouge lipsticks are the most hydrating lipsticks I've come across. They feel very light on the lips. You don't need any gloss over this lipstick – it has an amazing shine. Per Clarins this is meant to be a long wearing lipstick but it lasts on me for about 3 hours only. It does not stand up to eating or drinking so it is best to fill in the lips with a red lip liner before applying this lipstick else it will leave behind a red ring along the lip line after you eat or drink something. I use Inglot Full Metal Lip Liner #856. Keep the lipstick in your handbag because your lips will need touchups.
So if you're looking at investing in a good quality red lipstick that you can wear without feeling conscious go for this one! And yes, these lipsticks have an amazing fruity floral fragrance that I really like :).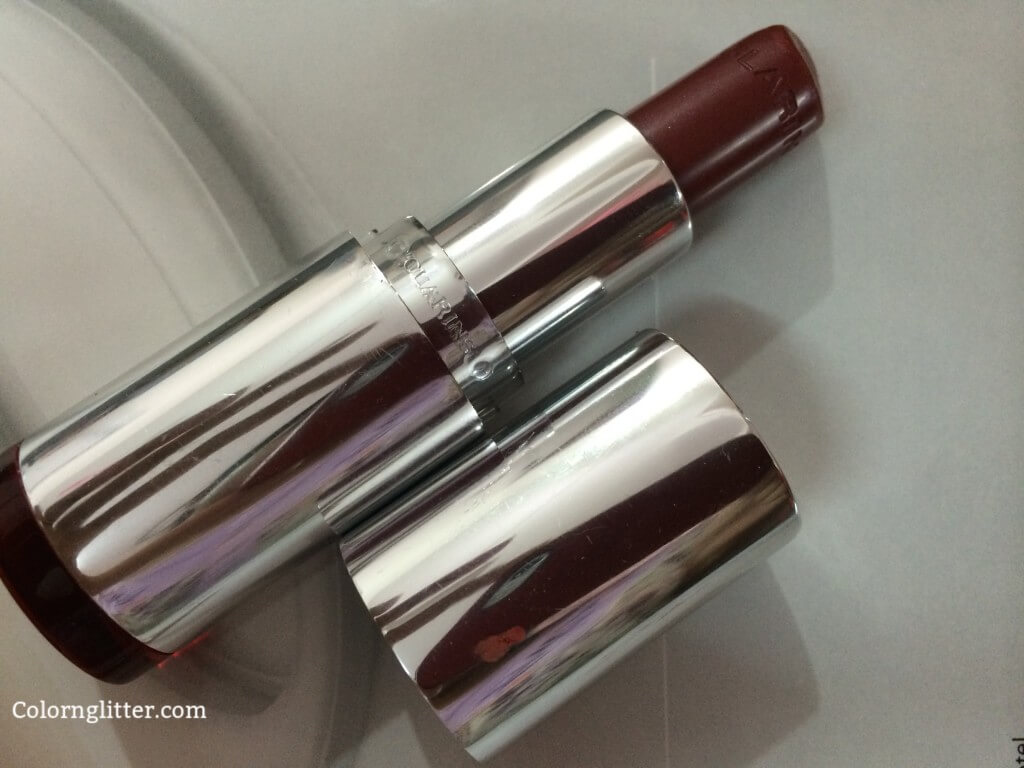 The packaging is classy too – beautiful yet sturdy silver bullets!
Clarins Joli Rouge Lipstick #700 Cedar Red is available via Strawberrynet for approximately Rs1568. Customers in the US can source this directly from the Clarins USA website $27.00. UK customers can get this lipstick via the Clarins UK website for £ 19.00.
Yays!
Gorgeous red lipstick that is bound to look great on any skin tone, any age group for any occasion.
Very hydrating.
Feels very comfortable on the lips.
Has an amazing shine.
Nays
Not long wearing.
Not available via Clarins counters in India.