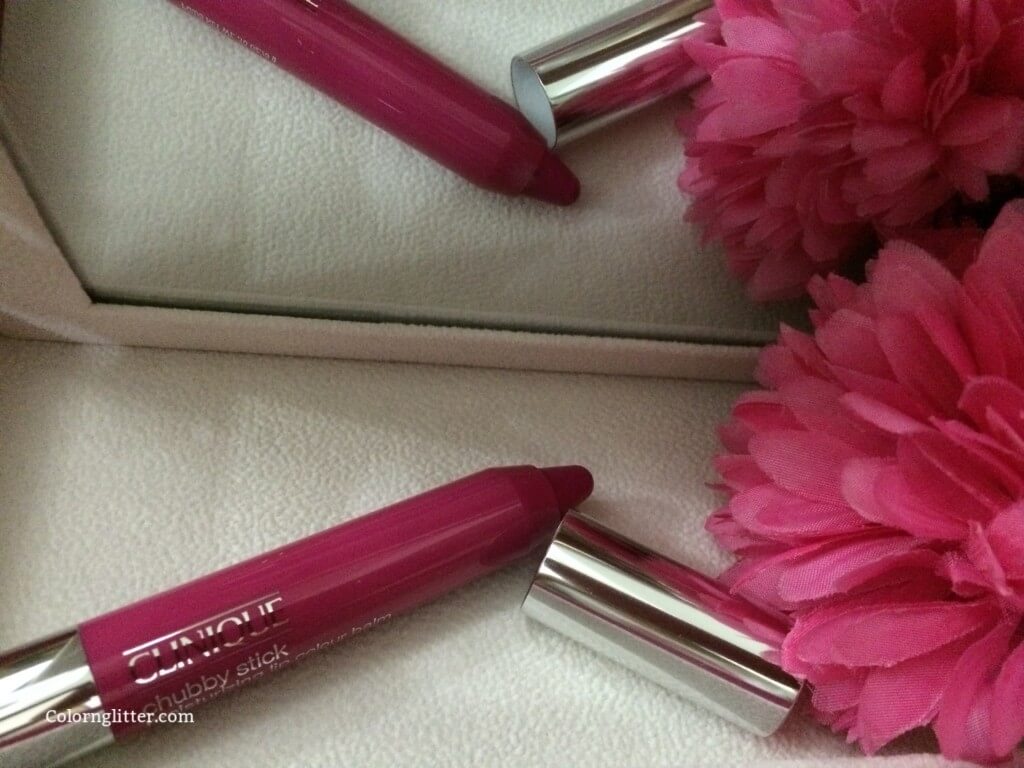 Voluptuous Violet (#16) was my first Chubby Stick and I liked it so much that I wanted to get few more of these! Pudgy Peony was recommended to me by one of my blogger friends on twitter. On one of my recent visits to the Clinique counter, I decided to swatch it and I instantly fell for this cheerful pink lip crayon! It is bright, yet wearable. For a more defined look, one can use a lip liner to outline lips followed by filling in with the Chubby stick.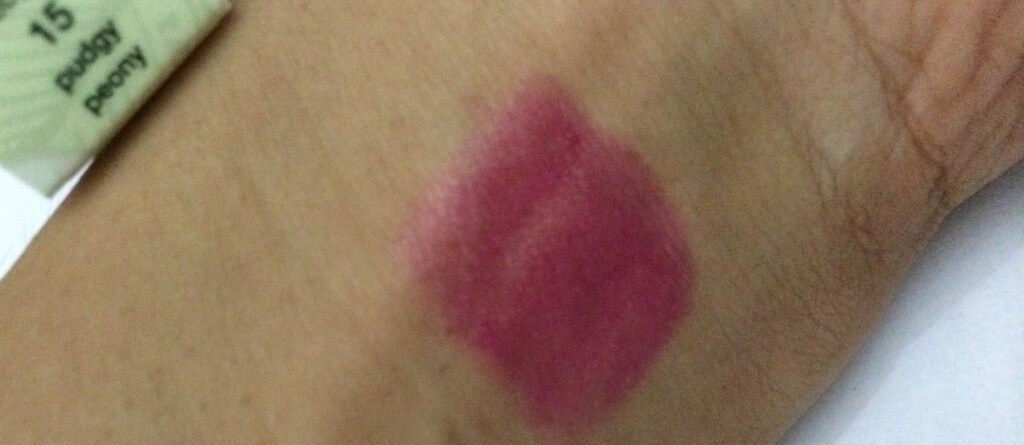 Just a bit of background for those who have not used Chubby Sticks yet. These are one of the best tinted lip balms I've used. The application is smooth – the balm comes in form of a thick crayon that effortlessly glides onto the lips. These are twist up crayons and they don't need to be sharpened. The formula is very moisturizing without being uncomfortable or sticky. The finish of the product is glossy. It contains good stuff like mango and shea butters. Once applied the Chubby Stick Balm keeps the lips moisturized for 3 – 4 hours and then you need to reapply.
Chubby Stick Moisturizing Lip Color Balm from Clinique is available in 16 shades with additional 4 new shades for summer (Here's the link with all the shades – the drop down menu on the bar right on top has all the shades..you can also scroll right to the bottom of the page to see all the 20 colors). I am not sure if the new shades are available in India yet.
I bought my Chubby Stick Moisturizing Lip Color Balm from a Clinique counter for Rs 1190. Chubby Stick Moisturizing Lip Color Balms are available on the Strawberrynet site for Rs 1287.
US customers can buy these online via the Official Clinique website for $17.00 . UK customers can buy these online via the Clinique UK website for £17.00
Yays!
Very moisturizing
These don't need to be sharpened – what a relief!
The product is quite sheer and therefore ideal for daily wear or for occasions where one does not want to wear a very pigmented lip color. The balm provides a very beautiful subtle sheer tint.
Travel friendly packaging
Easy smooth application.
Nays!
I wish Chubby Sticks were available in smaller sizes for lesser cost. That way more people could afford these…especially college students.