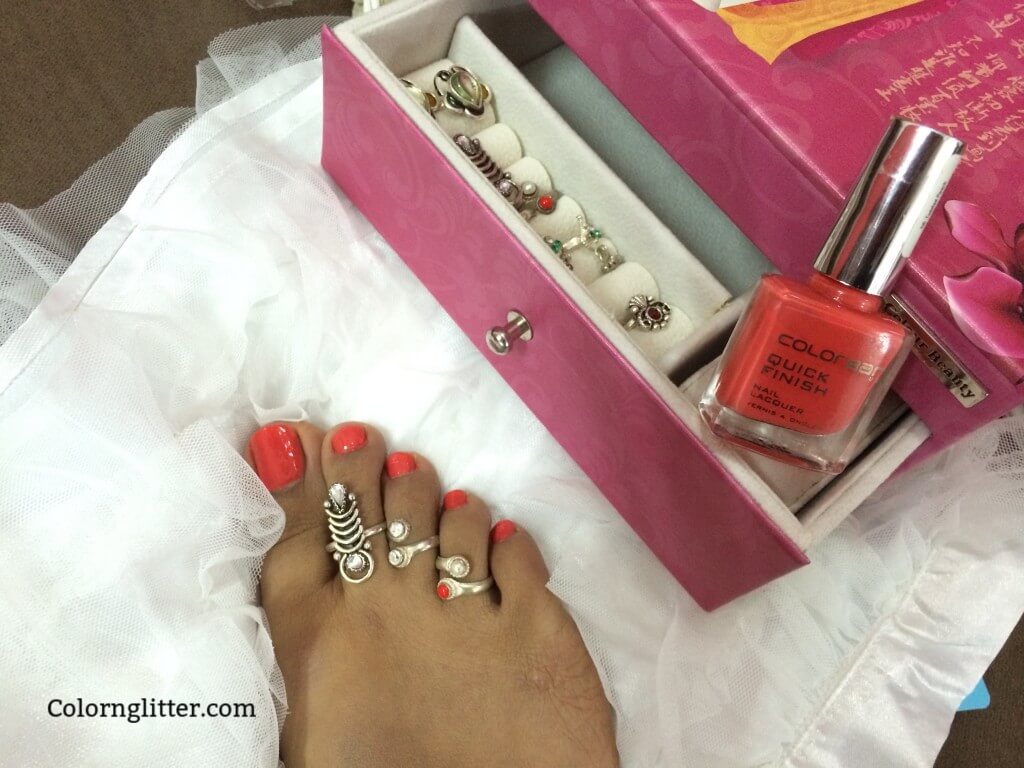 I am in a mood from something bright and cheerful today so I picked up Twisted Peach for my toes. This is a bright peachy orange shade. It has a glossy finish. Two coats provide opaque coverage. True to its name "Quickfinish" – it dries quickly. I also liked the fact that is it easy to apply and spreads evenly. One doesn't really need a top coat or a base coat with this nail polish. It looks fairly good on its own. It has a chip resistant formula. I've tried this on my fingers earlier. It lasts on my nails for about 4-5 days. Which is fairly good given the fact that my hands are heavily exposed to water so usually nail paints start chipping on the 3rd day itself.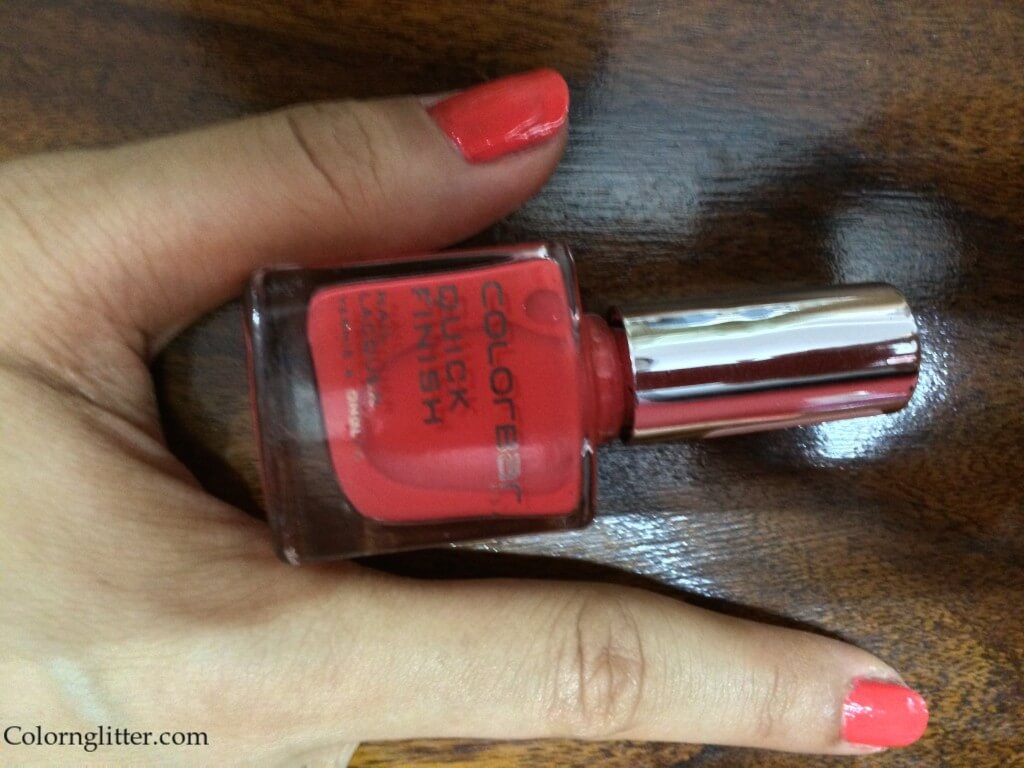 This product is available online via Amazon as well as the Colorbar Official Website. It costs Rs 210. I am not sure if Colorbar ships products internationally. I couldn't see any websites that deliver Colorbar products outside India 🙁 If any of you know of websites that deliver Colorbar Products outside India, please let me know.
Yays!
Very easy to apply because the lacquer spreads evenly.
Dries quickly.
Doesn't need a top coat or a base coat as it looks good on its own.
Has a glossy finish.
Nice bright shade for days when you want a cheerful orange nail polish to brighten up your day 🙂
It has a chip resistant formula.
Nays!