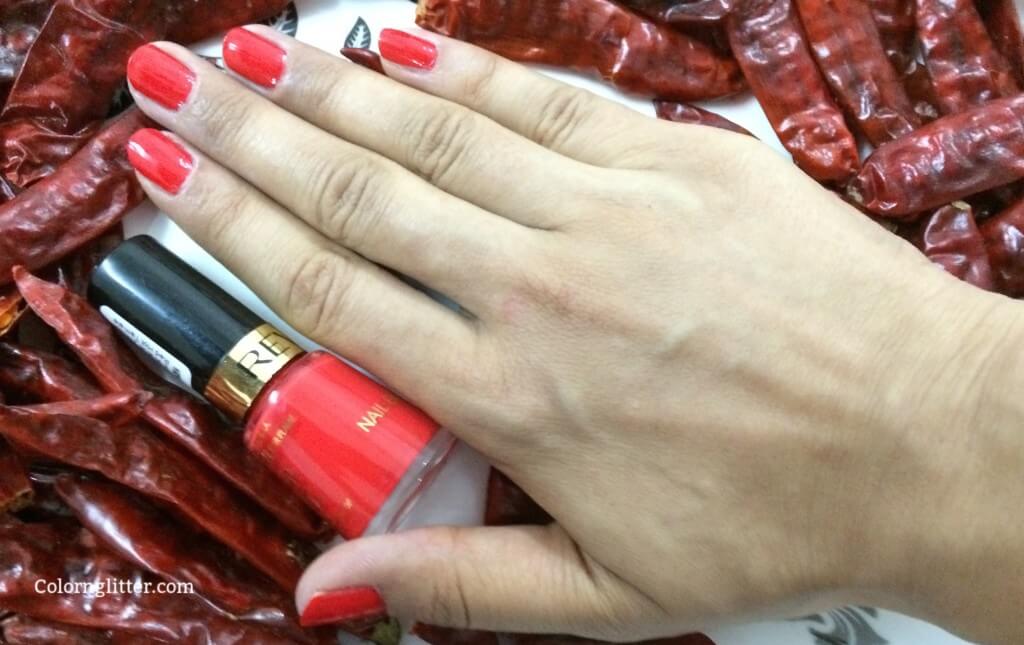 Red Hot Tamale is a vibrant orange red colored nail polish – perfect for summers. It is bright, vivid and classy without being loud. The nail enamel applies without any streaking. It dries pretty quickly. The first coat is nearly opaque but two coats look great. The finish is glossy. This nail polish looks great even without a top coat. It wears well for 4 days without any significant chipping. Try this if you are looking for a bright nail polish that isn't the classic conventional red.
Click here to read about some of my other favorite spring and summer nail polishes.
Indian customers can buy this via Jabong for Rs 160. US customers can buy this product via the Ulta website for $.099. UK customers can buy this product via the Boots Website for £6.49
Yays!
Lovely bright nail polish for summers. Bright and vivid , yet classy.
Effortless application – no streaking at all.
Easily available.
Good price point (except in UK – I didn't expect the price of this nail polish to be so high in UK..not sure why its this high).
Nays!