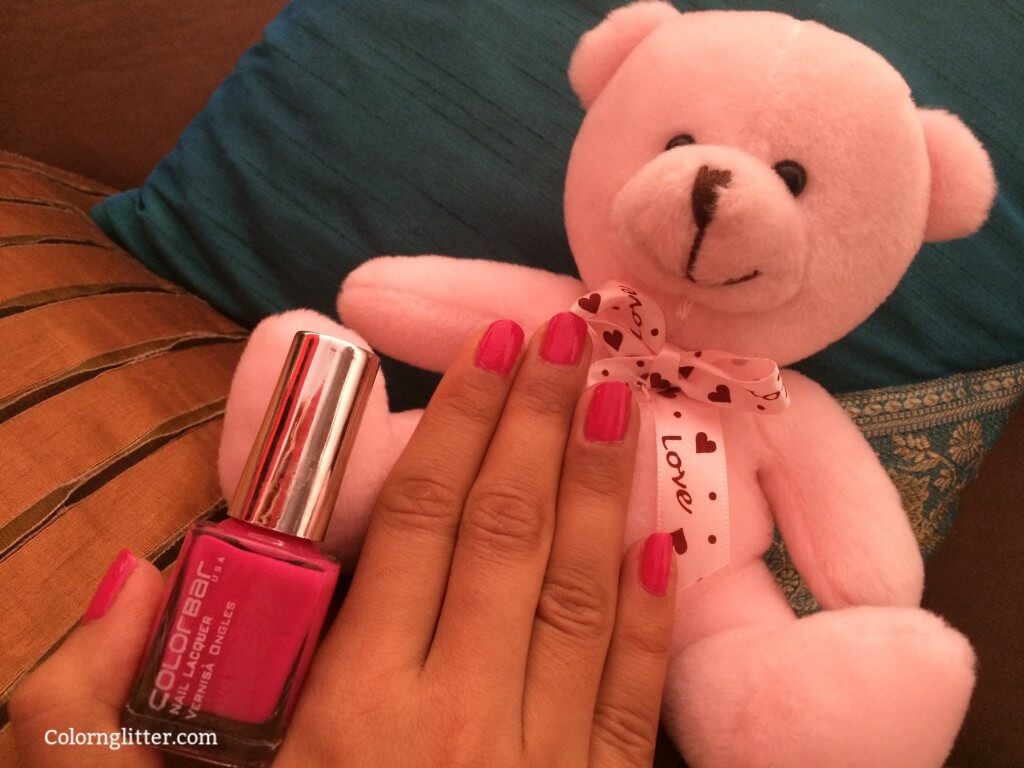 Rasmopolitan is a beautiful candy pink sort of a color – little deeper than candy pink. It is actually close to hot pink but not exactly hot pink. There is no neon in this shade.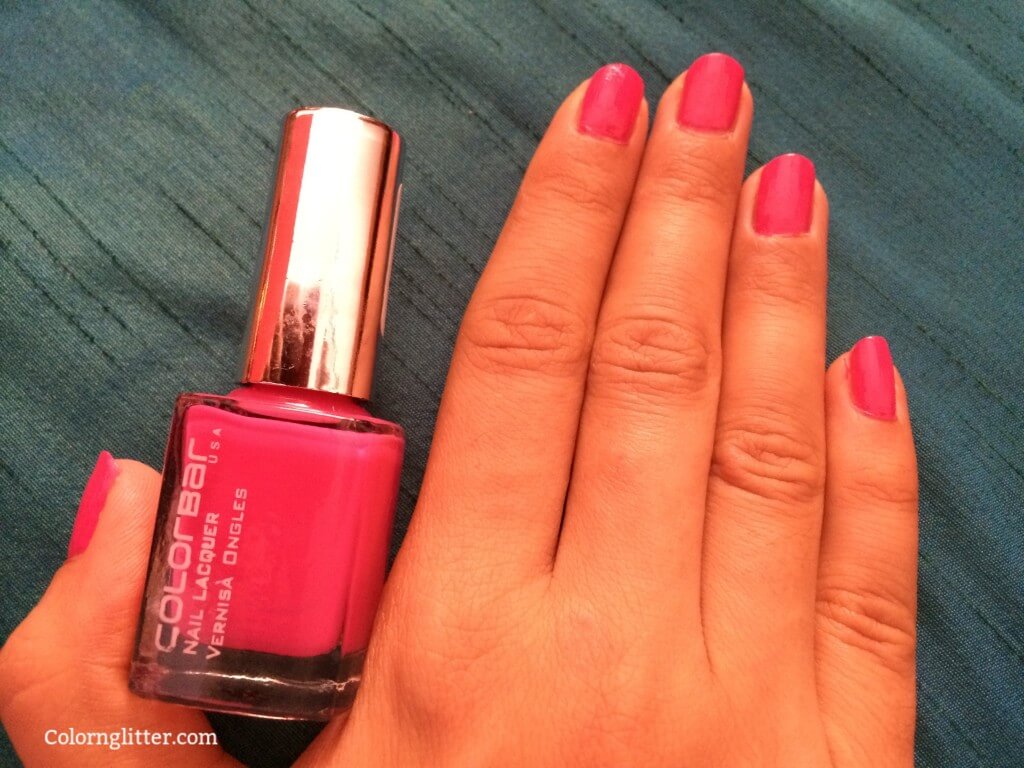 It is very easy to apply – there is absolutely no unevenness. The first coat is nearly opaque. I have used two coats. The finish is glossy. It looks great even without a top coat. This is one of the best pink nail paints I've used. The image below is closest to the actual color.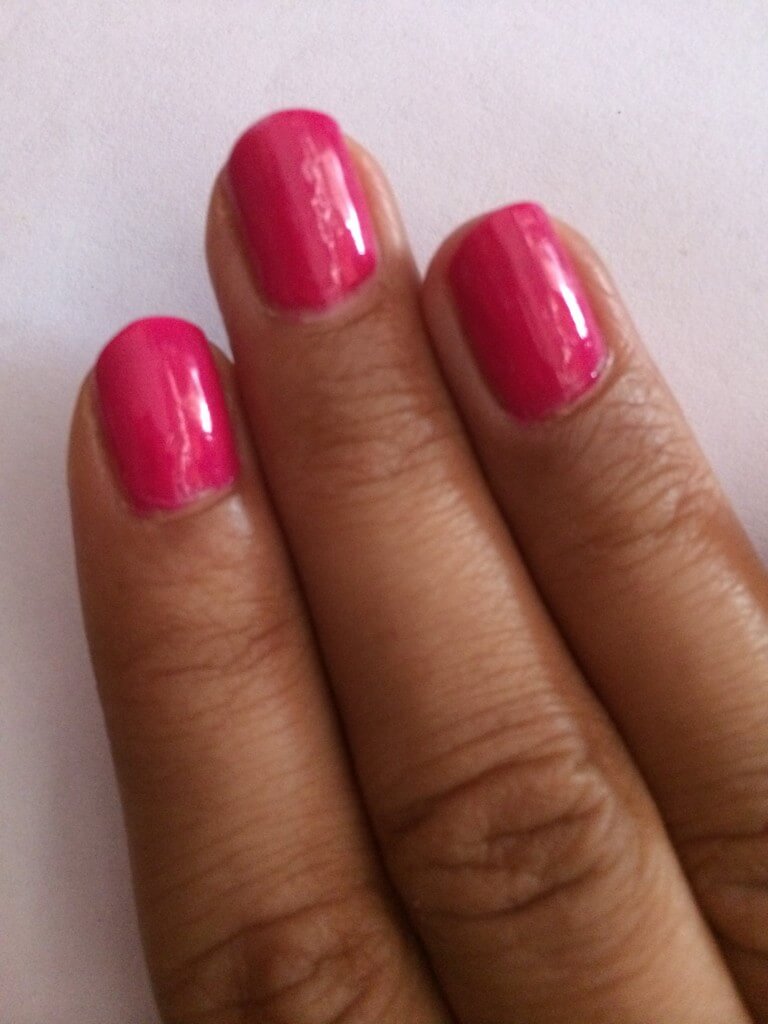 If you like vibrant pinks, check this out when you are at the Colorbar counter next. It lasts on my nails for about 4 days without any chipping.I had bought this directly from the Colorbar counter for Rs 150 an year back. Now the Colorbar website shows these nail paints priced at Rs 175. This shade currently shows sold out online on Jabong and Myntra. I couldn't find Rasmopolitan on the Colorbar site either. Hope it hasn't been discontinued – wouldn't make sense to discontinue such a lovely color. I couldn't find any online sellers who deliver Colorbar nail paints outside India.
Click here to see some of my favorite summer nail polishes.
Yays!
Lovely color.
Easy and streak free application.
Glossy finish. No top coat required.
Lasts a good 4 days without chipping.
Nays!
Availability – I am not seeing this shade available online. Disappointing.