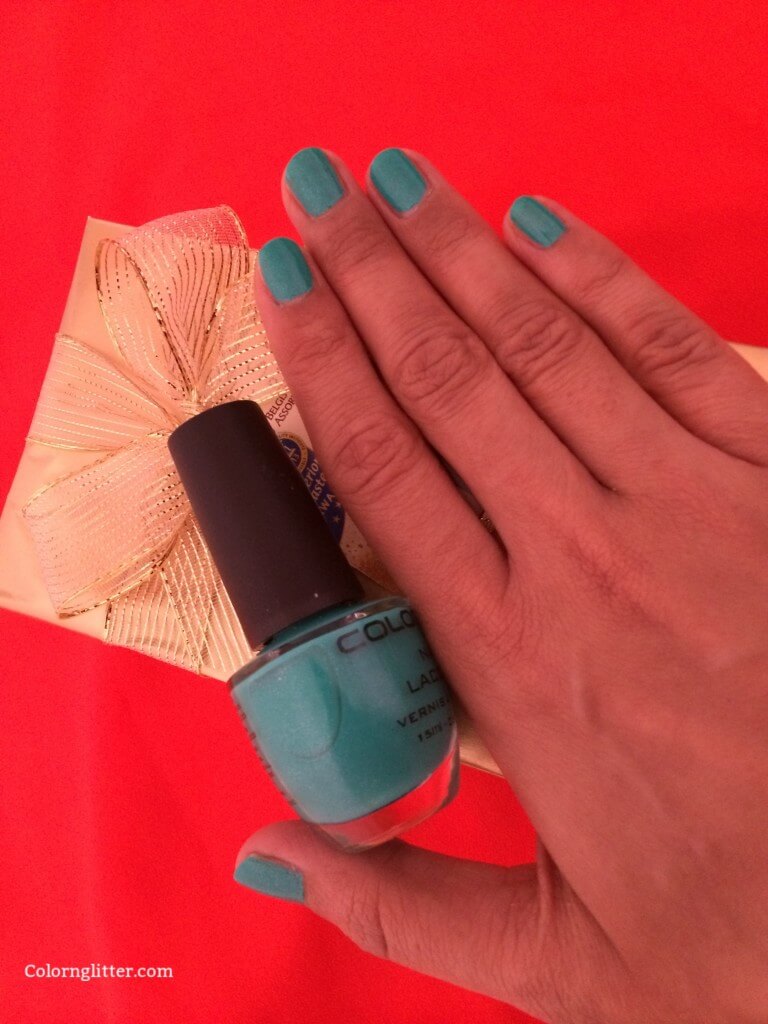 Magical Green from Colorbar is a beautiful turquoise green crème nail laquer with shimmer. I usually don't fall for green nail paints but this one is an exception. I got drawn to this shade because of its vibrance and freshness. Magical green cheers me up on days when I'm feeling low. For example, I was feeling quite low today because I came out of the Zara store practically empty-handed. Its just the second day of sale and all the good stuff is gone 🙁 So I came home and pulled out Magical Green from my nail polish drawer and painted my nails! Feeling better already 🙂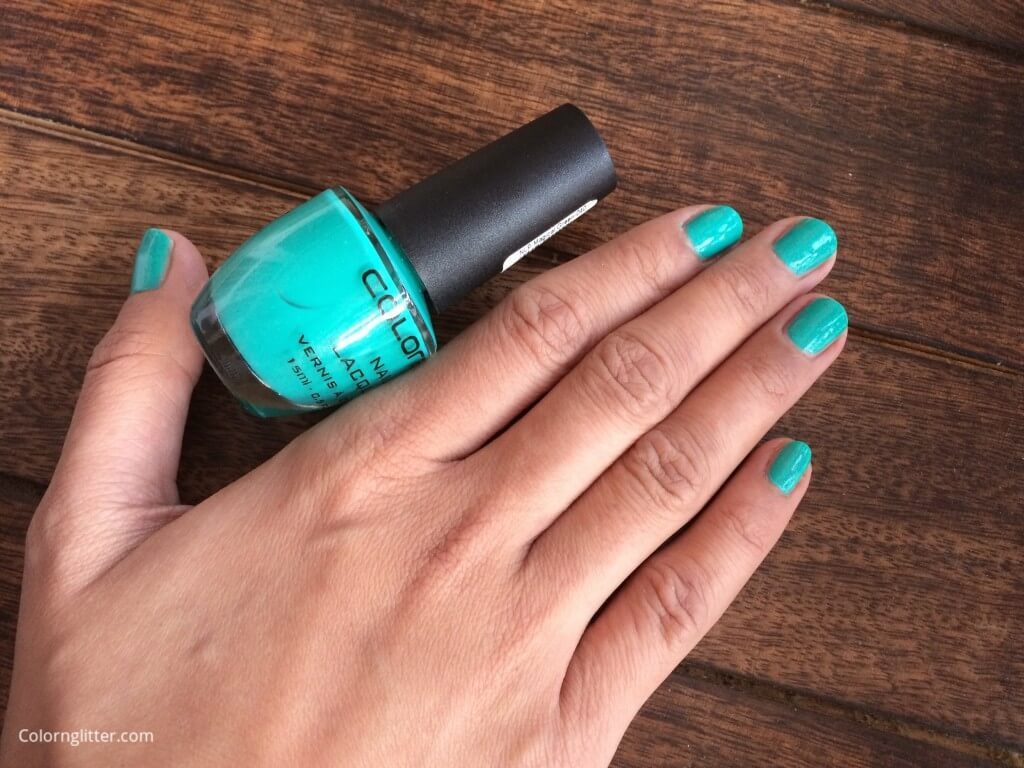 The formula is fuss free. It is a two coater. I've used the Inglot Ridge filler as a base coat. I feel this shade looks better with a top coat. Without the top coat this lasts about 3 days (with minimal chipping) and with my Inglot Top Coat Gel Effect I can go upto 6 days!
Colorbar Magical Green is available online in India via the Official Colorbar website for Rs 400.
I couldn't find any websites that ship these nail polishes to USA or UK 🙁 If you come across any websites via which US and UK based customers can get Colorbar nail polishes, please let me know by posting the information in the comments section below.
Yays!
Love the Turquoise Green Color and the crème finish!
The formula is fuss free and applies easily.
Nays!
I don't like shimmer in this nail polish (although it is not overwhelming). I think this shade would have looked great sans shimmer.